A cluster of at least six cases of COVID-19 at a construction site in the heart of Port Coquitlam is raising questions over employer transparency at a time WorkSafeBC is warning of fatigue and complacency across the province's workplaces.
The construction site at Montrose Square — a development of townhouses under construction behind the city's new community centre — has been traced to at least six lab-confirmed cases of COVID-19, according to the Abbotsford-based developer Quantum Properties Construction Inc. 
"As soon as we learned about these positive test results, we immediately informed everyone on site," Quantum CEO Diane Delves wrote the Tri-City News in an email.
The six cases, Delves said, were confirmed last week and those who tested positive were directed not to return to work. When the developer learned of the cases it immediately contacted Fraser Health to report the positive test results, she said, adding the health authority told them to continue following safety procedures in its existing COVID-19 policy. 
Fraser Health and WorkSafeBC both declined to comment on the cases.
But plumber Colleen Vince, who has worked on the site since February, said she first started hearing rumours about two positive cases among other employees on Saturday, Oct. 24. It wasn't until Monday when Vince said her foreman sat the crew down and confirmed two people had indeed test-positive six days earlier. 
By the next day — with the crew home from work — that number had grown to five, she said.
Vince said she didn't qualify for a test because she has yet to develop any symptoms. Still, the whole chain of events and what she describes as the developer's lack of communication over the course of six days has left the plumber scared for the health of her family. 
"They didn't bother to tell any of the other trades," said Vince. "I generally speaking have a bubble of one: my father."
"I would never have gone near my father. With an elevated risk, I change my routines. I wouldn't go to the grocery store."
On Wednesday, while Vince spoke to the Tri-City News, she received a message that one of her close colleagues had also tested positive. That conflicts with the timeline laid out by the Quantum Properties, whose CEO said all the cases were isolated last week.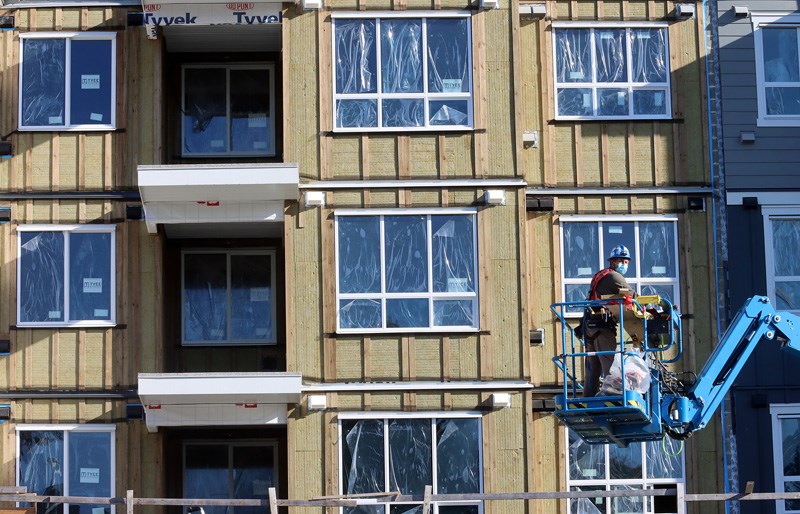 HEALTH AND SAFETY SLIPPING?
Much of the 400-unit, six-storey structure's walls are now roughed in, with windows and doors installed and closed most of the time, according to the plumber. That means Vince and the rest of her colleagues spend most of their time indoors.
WorkSafeBC inspectors spent 4.5 hours at the workplace in April to confirm the employer had a COVID-19 Safety Plan in place at that time. According to the inspection report, seen by the Tri-City News, WorkSafeBC found no breaches at that time.  
In those early days of the pandemic, Vince said the developer was careful about ensuring hand sanitizer and wash stations were available, and that stairways were one-direction only. But as the months have worn on, supplies of hand sanitizer have often dried up and workers come and go in close vicinity to one another and as they please often without a mask, said Vince. 
"We have always required the wearing of masks when social distancing was not possible; in response to the surging cases in our region, we now enforce a policy that everyone on site is required to wear masks at all times," wrote CEO Delves in an email Thursday.
Vince confirmed that by Monday, Oct. 26, "the rule now is masks all the time."
"But that leaves four [work] days when they knew of the possibility," she added. "We could have been exposed."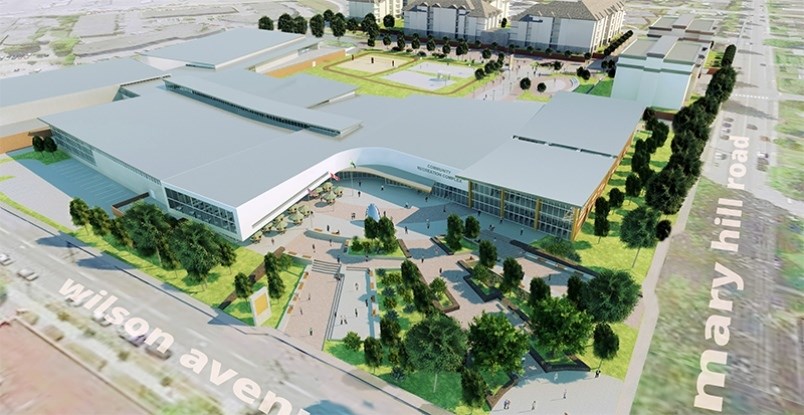 Jim Lofty who heads IBEW Local 213 in PoCo, said the episode reflects challenges across the construction industry as COVID-19 cases ramp up during B.C.'s second wave.
Among other workers, Lofty's union represents hundreds of electricians across the province, working in everything from condo builds to industrial high-rises and shipbuilding, though none of IBEW 213 workers are at the Montrose Square site.
In the early days of the pandemic, construction workers and tradespeople were deemed "essential workers" by public health, and Lofty said his union, like many others representing workers in the industry, put pressure on employers and WorkSafeBC to get adequate protocols in place to keep workers safe. 
"It always seemed odd that construction work had this, 'we get a free pass' kind of thing," questioned Vince of the decision to deem their work "essential."
"We all kind of scratched our head saying, 'what is essential about building condos?'" 
According to Lofty, the argument goes: "They're sort of the life-support system of the economy." 
At the time, some were anxious to get back to work. Others, like Vince, were concerned about returning to work, even with bills hanging over their heads, Lofty said.
But the industry, workers and regulators came together and hammered out protocols that seemed to work, he added.
"We're still getting some complaints but not nearly to the degree we saw in March and April," Lofty said. "Trying to find the balance of shutting down an entire crew or letting the health teams do their contact tracing? Those are things we're still trying to work through."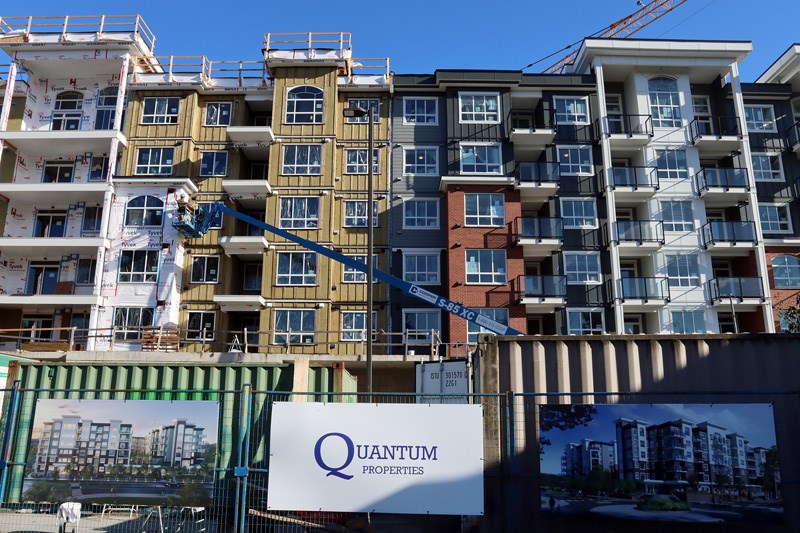 'STAY VIGILANT'
Though COVID-19 case numbers may be rising in B.C., WorkSafeBC says that since July, it's only had about 200 reports of potential workplace violations — it had fielded 3,300 prior to that point — and has issued just 64 orders for COVID-related health and safety violations, down from the 563 it issued through the first five months of the pandemic.
In total, WorkSafeBC has ­conducted 17,655 workplace inspections during the pandemic. More than 6,800 were in the services sector, which includes restaurants and bars, while 3,600 inspections were in construction, and the wholesale and retail trade sector.
Al Johnson, WorkSafeBC's head of prevention services, attributes the relatively low violation rate to widespread emphasis on safety precautions.
"So many employers realized these [safety plans] were what they would have to do if they wanted to open their doors and keep their businesses going," he said Thursday. "There was very little resistance to compliance from employers."
But after eight months of pandemic protocols, fatigue and complacency are beginning to set in, and Johnson said it's time to "remind employers to stick to those plans." 
"There is a natural tendency to relax a little bit as we start to get comfortable with this [situation], but we don't want employers and workplaces to relax — we want them to stay vigilant," said Johnson.
"Everyone wants to get over this, but it's not going away,"
As for Vince, while she welcomes the heightened attention to mask-wearing, her primary concern is learning who has fallen ill with the virus as soon as it happens.
"I want reassurances that this won't happen again," she said. "I can't make that decision without info." 
"I just want to be informed." 
- With files from Andrew Duffy