A half-dozen would-be assistance dogs were distributed at a drive-thru puppy pick up in Burnaby Friday.
The golden retriever puppies were born into the Pacific Assistance Dogs Society (PADS) program on March 22 and were ready to be handed over to volunteer raisers for the next leg on their journey to become certified assistance dogs, helping people with physical disabilities and emotional challenges.
But COVID-19 social distancing measures meant PADS had to get creative to find a way to pass on the young dogs.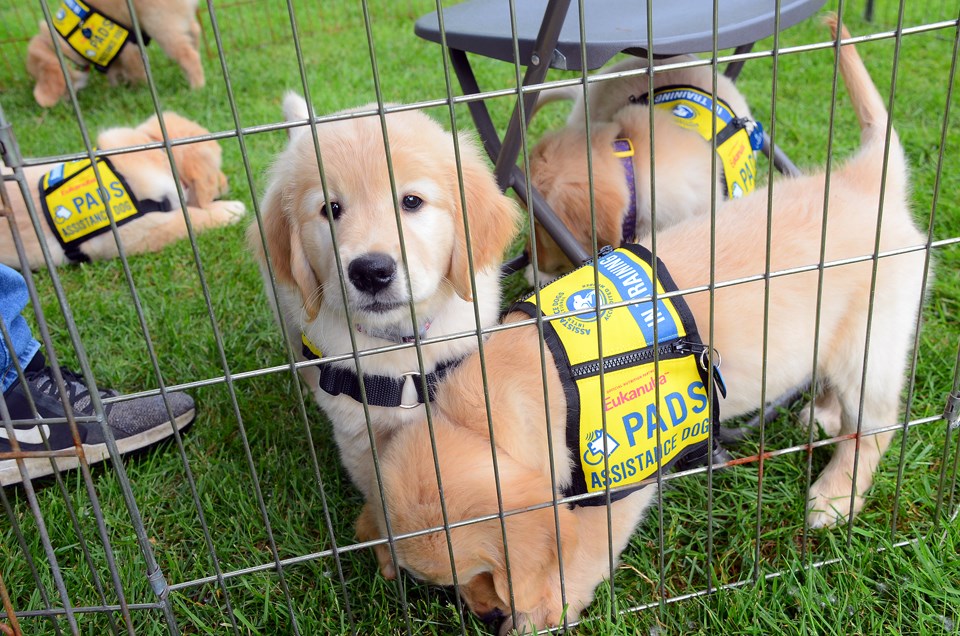 "The safety of our staff and volunteers is essential, as is ensuring that these pups continue to forge ahead in their training," PADS executive director Laura Watamanuk said in a news release. "The drive-thru puppy pick up is a lighthearted and safe approach to make sure we accomplish both these goals."
Volunteers lined up in vehicles outside the PADS facility in Burnaby near the Cariboo Road overpass and collected their puppies and supplies one-by-one.
To maintain social distancing, PADS workers placed the puppies in a pen and stepped away. Raisers then scooped them up and took them into their vehicles.
The volunteers will look after the puppies until they are about 15 or 16 months old, taking the little dogs everywhere to make sure they are well socialized.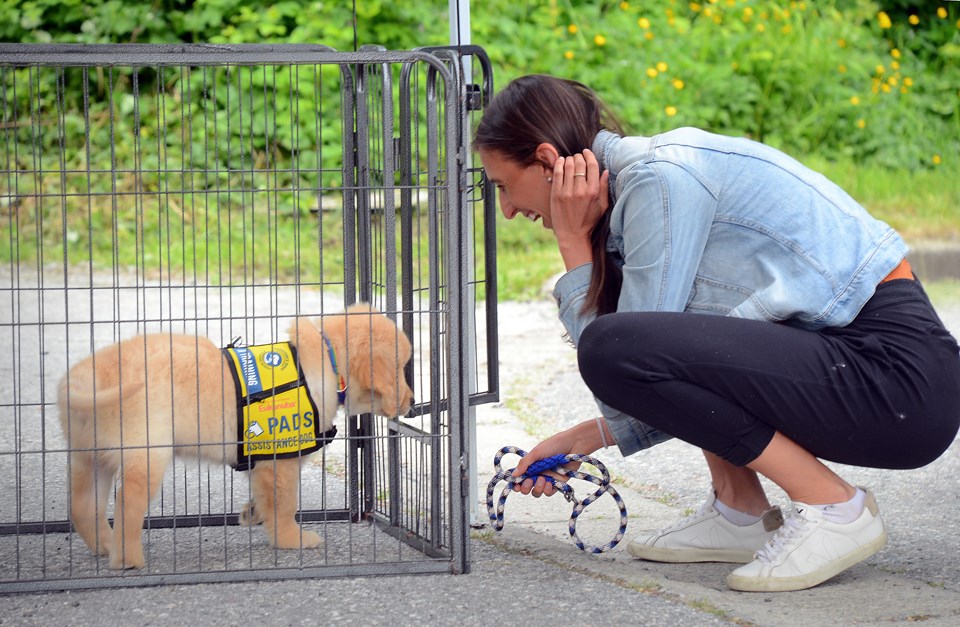 "A well-socialized puppy has a better chance of success as an (assistance) dog," Watamanuk told the NOW during an earlier interview.
PADS covers the pet supplies, including food and vet costs, and hosts weekly puppy training classes.
The puppies eventually return to the Burnaby PADS facility advanced training.
Like many charities, PADS has been hit hard by the COVID-19 pandemic, which forced the organization to cancel its fundraising gala, which had been set to take place just days after the province shutdown.
For more information or to donate or volunteer, call PADS at 527-0556 or visit pads.ca.