Preliminary results show Armand Hurford has been elected mayor.
"I'm just so happy," he said. "I had a hard time sleeping last night in preparation for this. And I think I might have a hard time getting to sleep tonight with this result, so it feels really good."
It's a big win for Hurford, as he has been the primary target of an anonymous attack campaign that has triggered perhaps the most hostile election season in recent memory.
"It turns out that Squamish is a town full of critical thinkers. And it's humbling that people took the time to come to their own conclusions and to truly investigate their vote," he told The Squamish Chief.
"I had six weeks to fight off a character assassination. And I'm happy to say I've successfully done that. And I've also been really looking forward to be able to speak about the campaign process in retrospect."
Hurford has been a sitting councillor for the last four years and is the owner of Republic Bicycles.
The fourth-generation resident of Squamish is also known as a founding member of SORCA and as the master of ceremonies at Squamish Days Loggers Sports events.
During his campaign for the town's top job, the mayor-elect promoted a platform based on three pillars — affordability, growth and development management, and finding common ground.
On Oct. 15, as the polls closed, Hurford, his friends and supporters waited for the results to stream in at Indian Spice restaurant in downtown.
Cheers erupted as the vote count showed the incumbent councillor had been promoted to mayor.
"Might be one of the few times I am rather speechless," said Hurford, right after learning about his win. "I am so appreciative. I appreciate the trust the people of Squamish have put in me, and it is going to take me a few days to wrap my head around this."
The preliminary tally at the end of the night showed that Hurford is taking the mayor's seat with 66.57% of the votes. He garnered 4,436 votes.

The other two candidates for the District's top job, Mike Young and Deanna Lewis, trailed 1,184 (17.77%) and with 1,044 (15.67%) votes respectively.

While the election outcome is unlikely to be affected at this stage, the results are preliminary and are subject to change.
Along with a new mayor, six council seats were chosen by Squamish's voters tonight.
The top vote-getters were Jenna Stoner (4,094 votes); Eric Andersen (3,642); Lauren Greenlaw (3,567); Chris Pettingill (3,316); Andrew Hamilton (3,071), and John French (3,053).
As of tonight, 6,718 ballots were cast, while there are 16,337 eligible voters in Squamish. This amounts to a voter turnout of 41.12%.
During the last municipal election in 2018, there were a total of 7,024 ballots cast, resulting in a voter turnout of 47.8%. The total number of registered voters was 14,695.
Aside from Hurford, two other elected officials who running again for office were subject to attack ads throughout the year.
While Stoner and Pettingill were not attacked once the official election period was taking place, for months beforehand, they had been subject to regular sniping from the anonymously-operated Squamish Voices page.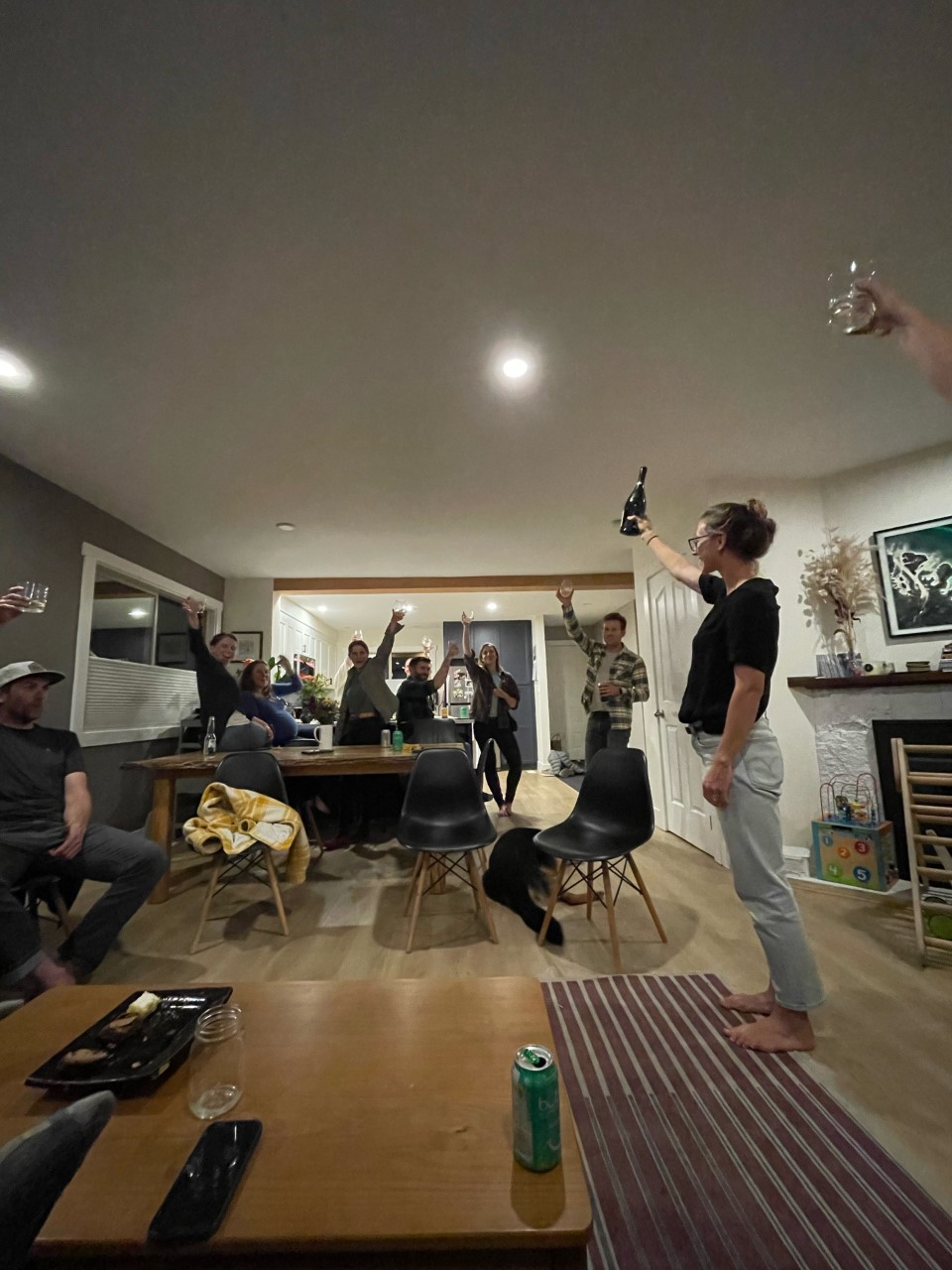 With the highest preliminary vote count, the attacks clearly did not deter residents from casting their ballots for Stoner.
"I think it shows that our community won't stand for this sort of influence and interference in our elections and in our politics," said Stoner.
"Definitely, the low light was spending time on social media. And it impacted my home, my partner, my friends. They were getting really agitated the more time that they spent on Facebook. And I think it was just a really good reminder of the importance of connecting with people face-to-face."
But despite the lows, Stoner has managed to clinch a victory.
"I obviously feel ecstatic that this is the result," she said. "I am so humbled that the folks of Squamish are willing to put their trust in me for another four years."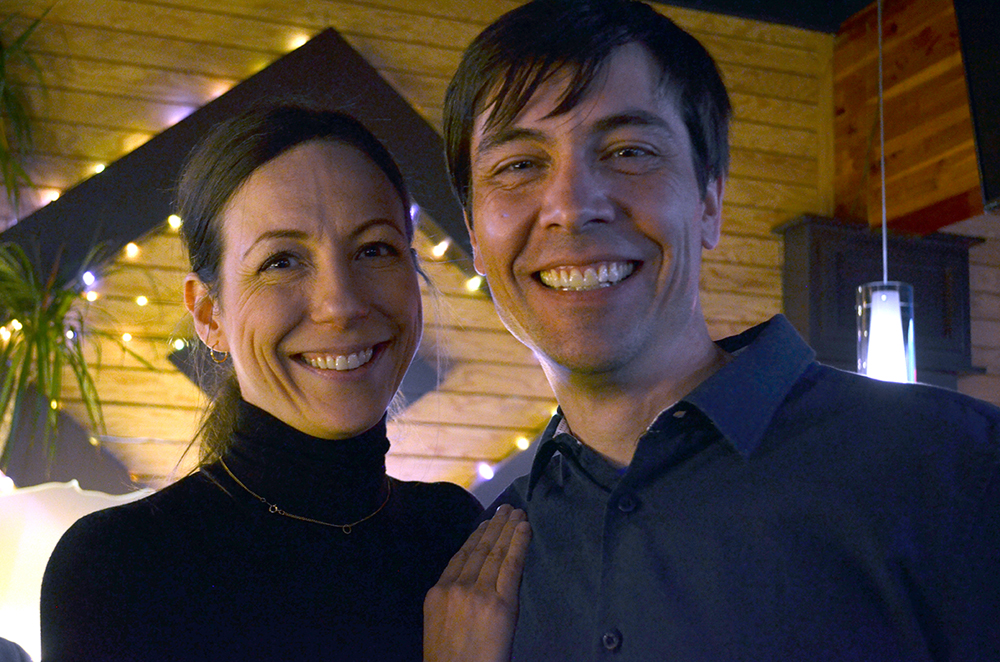 Chris Pettingill said it was hard to know where things were going to end up.
"It's so hard to read where people were. Out on Facebook, you know, you've kind of felt miserable looking at that," said Pettingill. "But you get out on the street, and there's so much support and such a different attitude."
Andersen, who received the second-highest votes among councillors, was at the Shady Tree celebrating.
He said he was surprised at his outcome.
"I'm surprised I came in second. I'm one that rarely stays out of trouble and so it is a pleasant surprise to be coming back with some healthy support," he said.
Andersen said the two stories of the campaign for him were the community's refusal to allow negative influences to determine their votes and the quality of candidates this time around.
"This time, there was a smaller number, and I think the public had a bigger challenge because of the quality of the people that came out this time. And all of us, I think, saw that. And this means good things for Squamish. I think that it should be a well-balanced council with a lot of depth," he said.
Andersen also added that he was happy two councillors-elect — he and Greenlaw, were representing the Hospital Hill area.
French was also reached at the Shady Tree, where he was celebrating with family and friends. He said he looks forward to another term with this new council.
"I'm really happy with these results, and so pleased with the support that I got from my friends and my family, and I'm really looking forward to four more years of continuing the hard work that the current council has put in over the last four years," he said.
"I'm really pleased with this team that the community has elected. This is a good quality group of people who I think will carry on the respectful and diplomatic work ethic that we've experienced over the last four years."
There were new faces elected to council, as well.
With the third-highest vote tally, Greenlaw, an exploration geologist, was the frontrunner among the two new members of council.
"There's just a really steep learning curve and I'm really excited about the team that I get to work with," she said. "And I think it's going to be a really interesting learning opportunity. I'm really excited about talking to more people in my community about what they want to see done and hearing more ideas about how to move forward as a municipality."
She said a major goal of hers was equity.
"I feel very strongly about access to childcare, access to housing. So those would be some of my priorities," said Greenlaw.
"I just want to say thank you so much to the people of Squamish and I'm really excited. I hope this presents a lot of opportunities for everyone, you know, and thank you so much to everybody who helps in my campaign."
Hamilton, a Quest University professor, said he was honoured and humbled that Squamish chose him as an elected official.
"I'm grateful that the campaign stage is over because of a lot of uncertainty. At least I know what job I'm doing. I'm excited to get to learn the ropes and start making meaningful contribution," he said.
He said his first priority was community consultation.
"The core friction is about the community feeling heard as opposed to the decisions that are actually made," he said.
Hans on Squamish First
Rajan Hans, the leader of Squamish First, thanked his supporters and wished those who made it to elected office the best of luck.
"I just want to thank the community for being involved," Hans told The Squamish Chief on Monday. "I want to wish the best of luck for everyone who was elected. And I hope that they take the community in the right direction. I'm confident they wil l… I'm happy with what happened."
Hans' coalition fielded himself and Adrien Byrne as municipal candidates and Mike Young as a mayoral candidate.
The party's presence in the election was a novelty, as it was the first time in recent memory that a formal coalition of candidates campaigned in town. However, no one on Squamish First secured enough votes to make it to elected office.
"I think the community spoke, and it's not ready for a coalition. And I think independents do seem to be the better method," Hans said.
When Hans first formed the group, he told The Squamish Chief that his candidates were said to be allowed differing views, but had shared goals of infrastructure investment, smart growth and housing for the middle class.
Perhaps the group's biggest promise, which was made by Young, was a complete rebuild of Brennan Park Recreation Centre. The party also promised other big-ticket items like a parkade downtown to address the frequent complaints about a lack of parking. However, at the all-candidates debate, some members of the public raised questions about how expensive such promises would be.
"We tried something new; it didn't work, and I look forward to shaking more hands over the next four years," Hans said.
However, he said he hadn't yet decided about his political future.
"Definitely a little early to say," said Hans.
He added that in the meantime, he'd like to continue to work on his businesses while being involved in the community.
"In four years' time, if I'm passionate about issues that we may be facing at that time, I'd definitely 100% consider running again," said Hans. "But at this point, I just want to kind of take a load off here."
School board and SLRD
While the municipal elections were the highest profile event of the vote, there were still important changes in office in other facets of local government.
Tony Rainbow was acclaimed once again, making a return to his seat as representative of Area D, the unincorporated rural areas of Squamish, in the Squamish-Lillooet Regional District.
In the Sea to Sky School Board, two new faces were acclaimed to be Squamish's representatives. April Lowe and Lisa Turpin are taking over from Rick Price and Ian Kent, who both decided to not run for another term.
Celeste Bickford was re-acclaimed as the representative for Area D.
Acclamations are essentially wins by default, and occur when no other candidates are there to challenge those who are running.
​~With files from Jennifer Thuncher
*Please note that this story was updated throughout the night and again on Monday.