We're kicking off our holiday shopping with a list straight from Santa's workshop. Toy shopping should focus on delighting little ones (that's why we don't buy kids' socks — ever) and finding options that will spark their interest. The goal is fun, functional and durable toys that will be their favourite for years to come. These gifts are so good; even the elves will be asking you for advice.
Best toys for babies (0-24 months)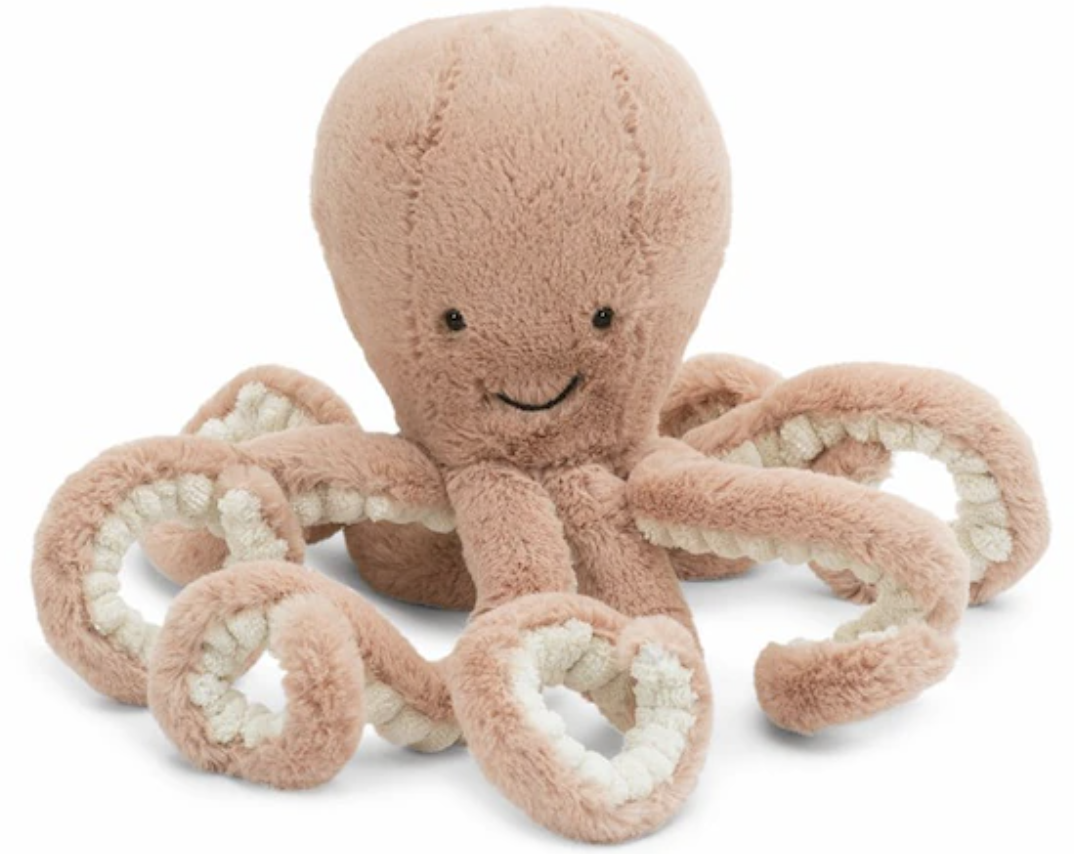 This Jellycat Octopus plushie has many imitators, but the original is worth splurging on for its high-quality construction and materials. Odelle is infinitely cuddly and will be their go-to stuffy until they move away to university. Available at Indigo.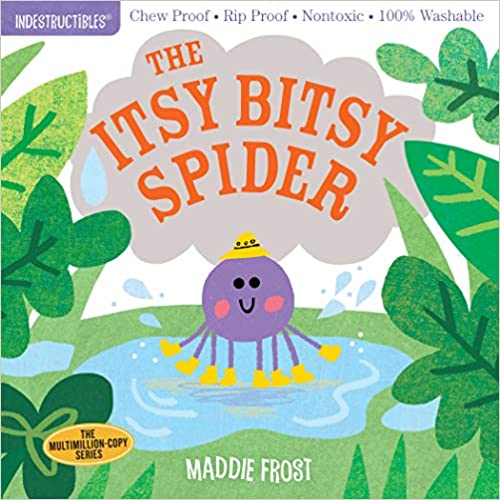 These chewable literary classics are safe and durable if storytime involves drooling, teething, grabbing, throwing, and general baby behaviour. Chewable books are available at Amazon.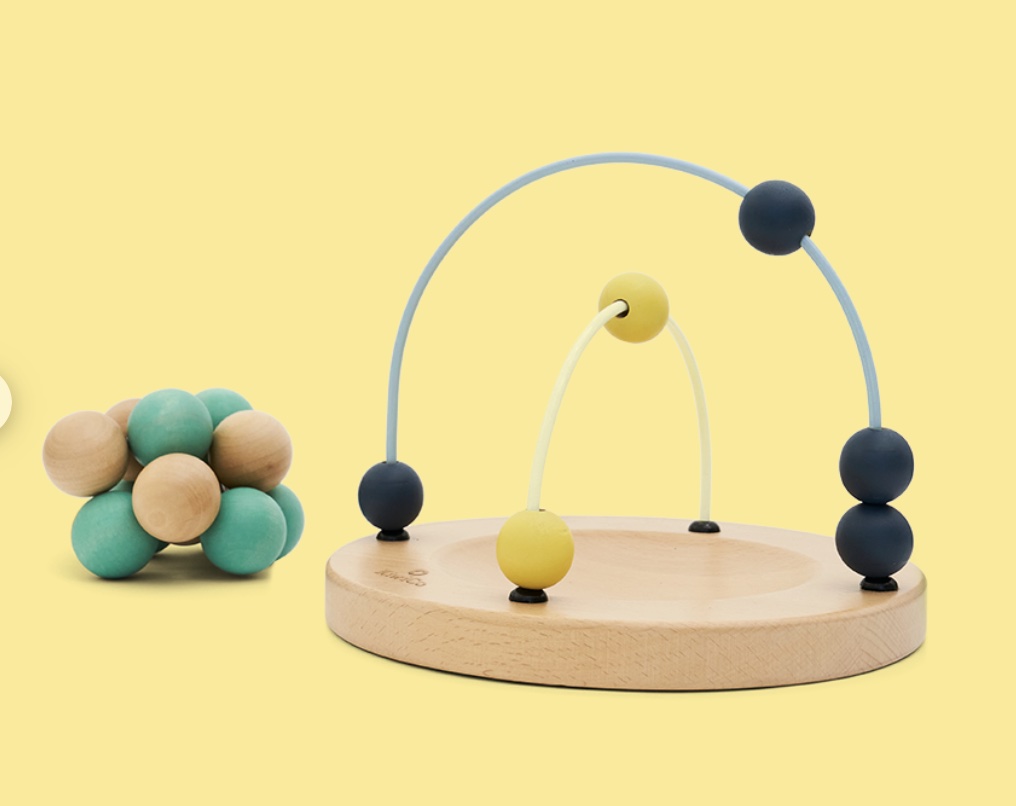 Start them early on STEM with this wooden Atom Bead Maze. Ideal for babies who can sit up independently, playing with the round detachable 'atoms' helps with hand-eye coordination and fine motor skills. Available at KiwiCo.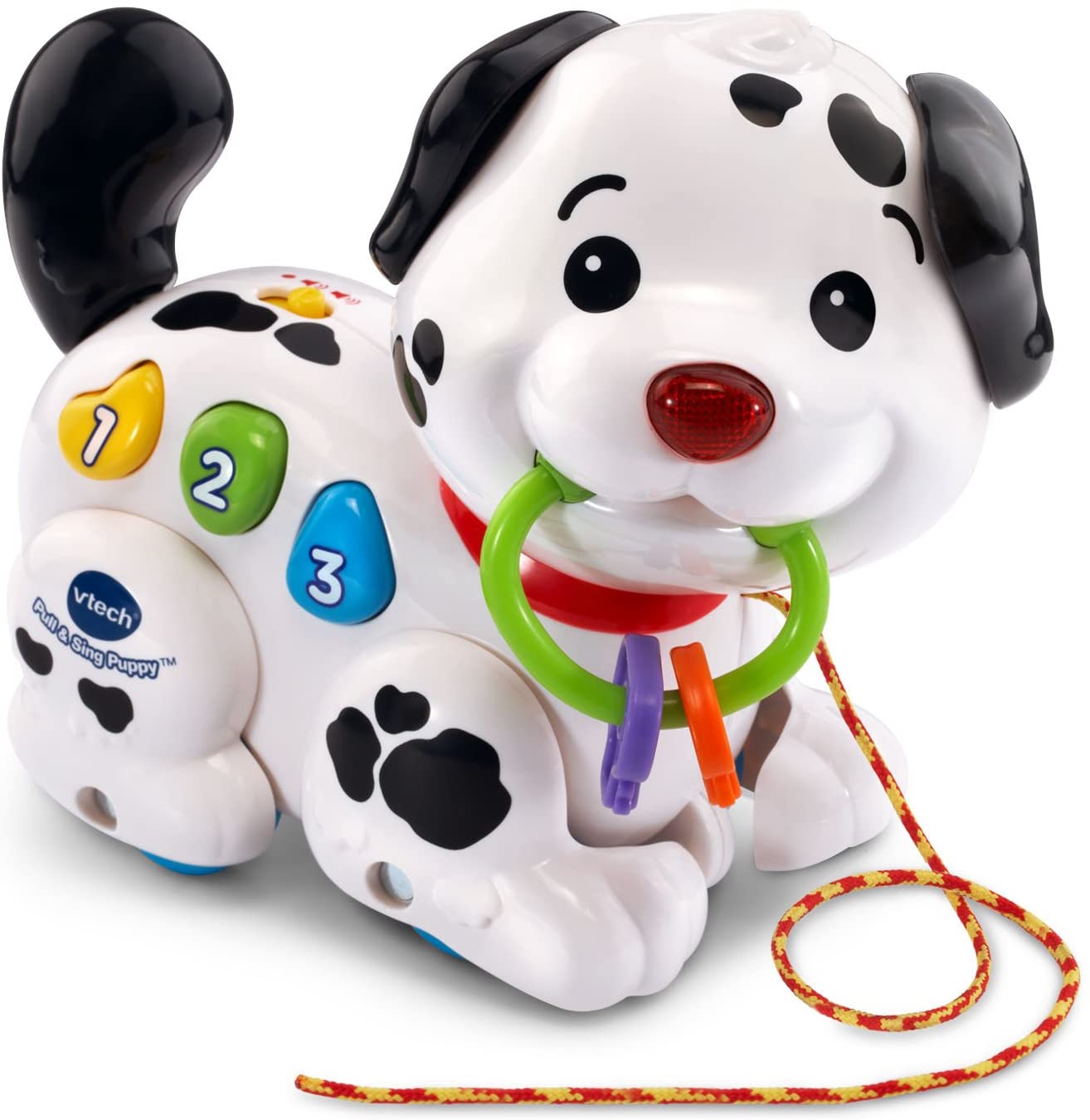 Crawlers and new walkers will love to take this puppy for a walk because music engages when it's pushed or pulled. There are 60 songs and phrases and three light-up buttons for them to experiment with for hours on end. Available at Amazon.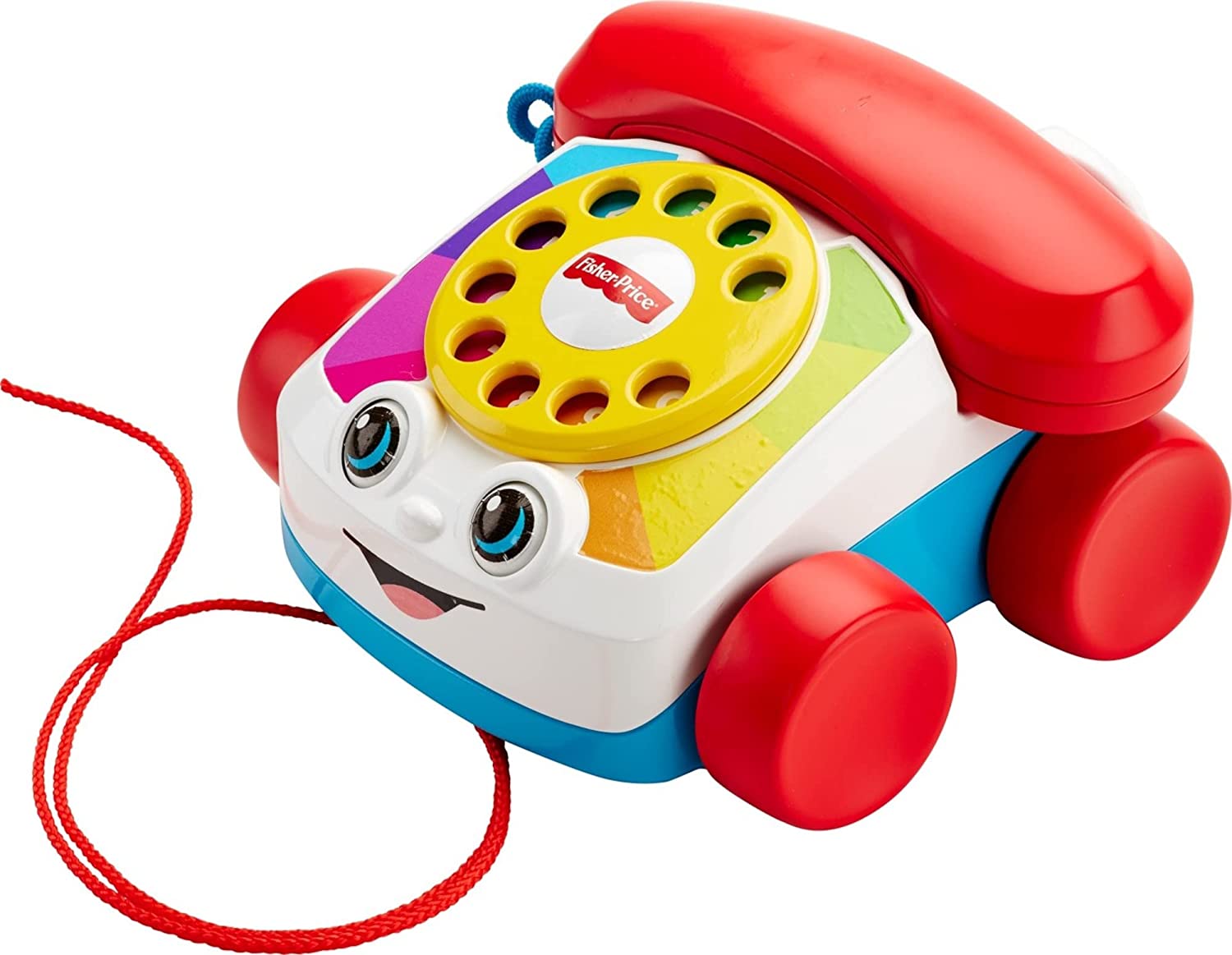 Babies born in the last few years will only ever come across a rotary phone in a museum. That is, unless you educate them with this retro toy that has been a classic baby gift for decades. This is a fun gift for babblers who can pick up the handset and "talk" to their friends. Available at Amazon.
Best toys for toddlers (ages 2-4)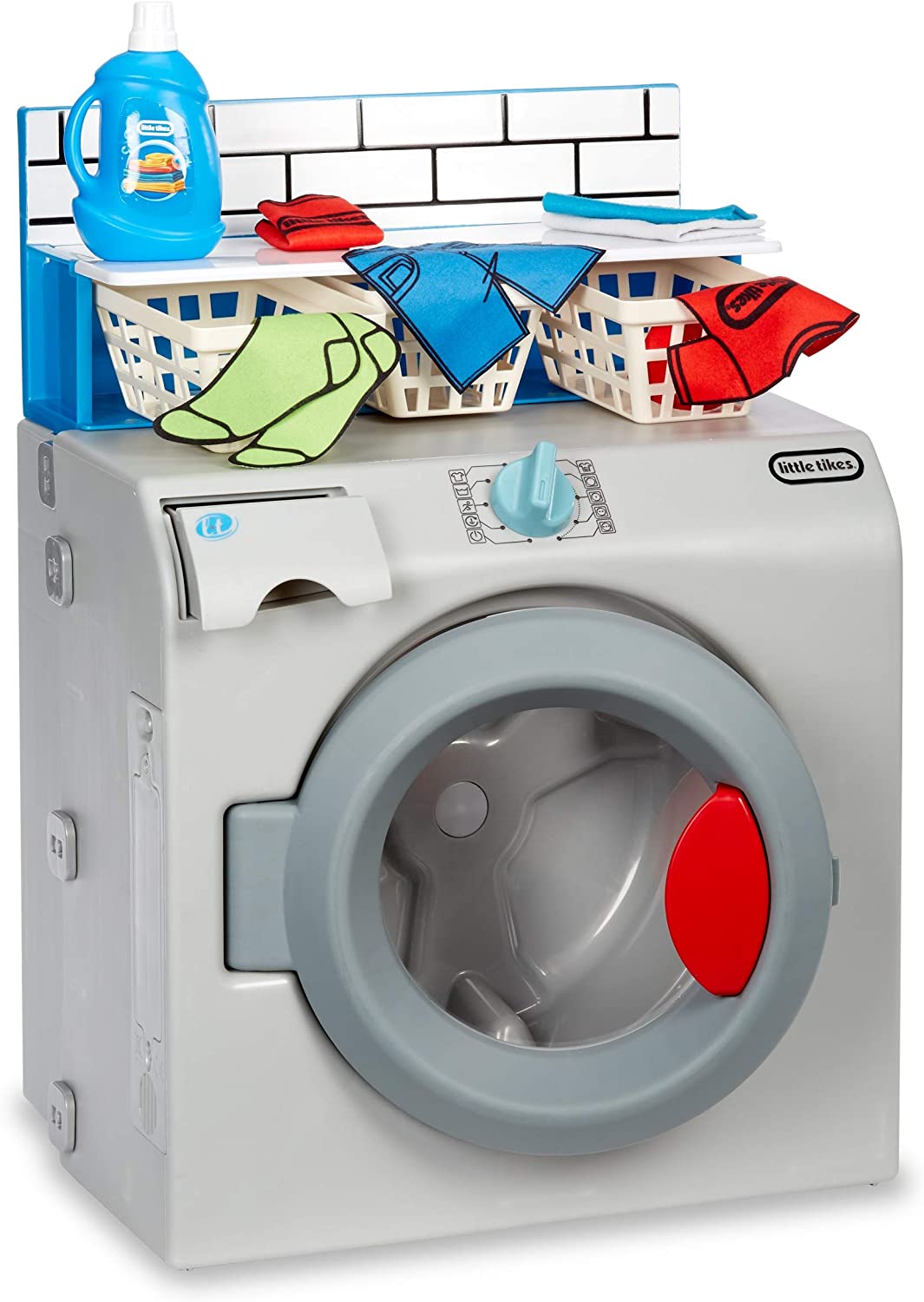 For the toddler interested in participating in chores, this mini washing machine will have them sorting clothes, measuring detergent and setting a wash cycle, just like a grown-up. (Good practice for when they are teens.) Available at Amazon.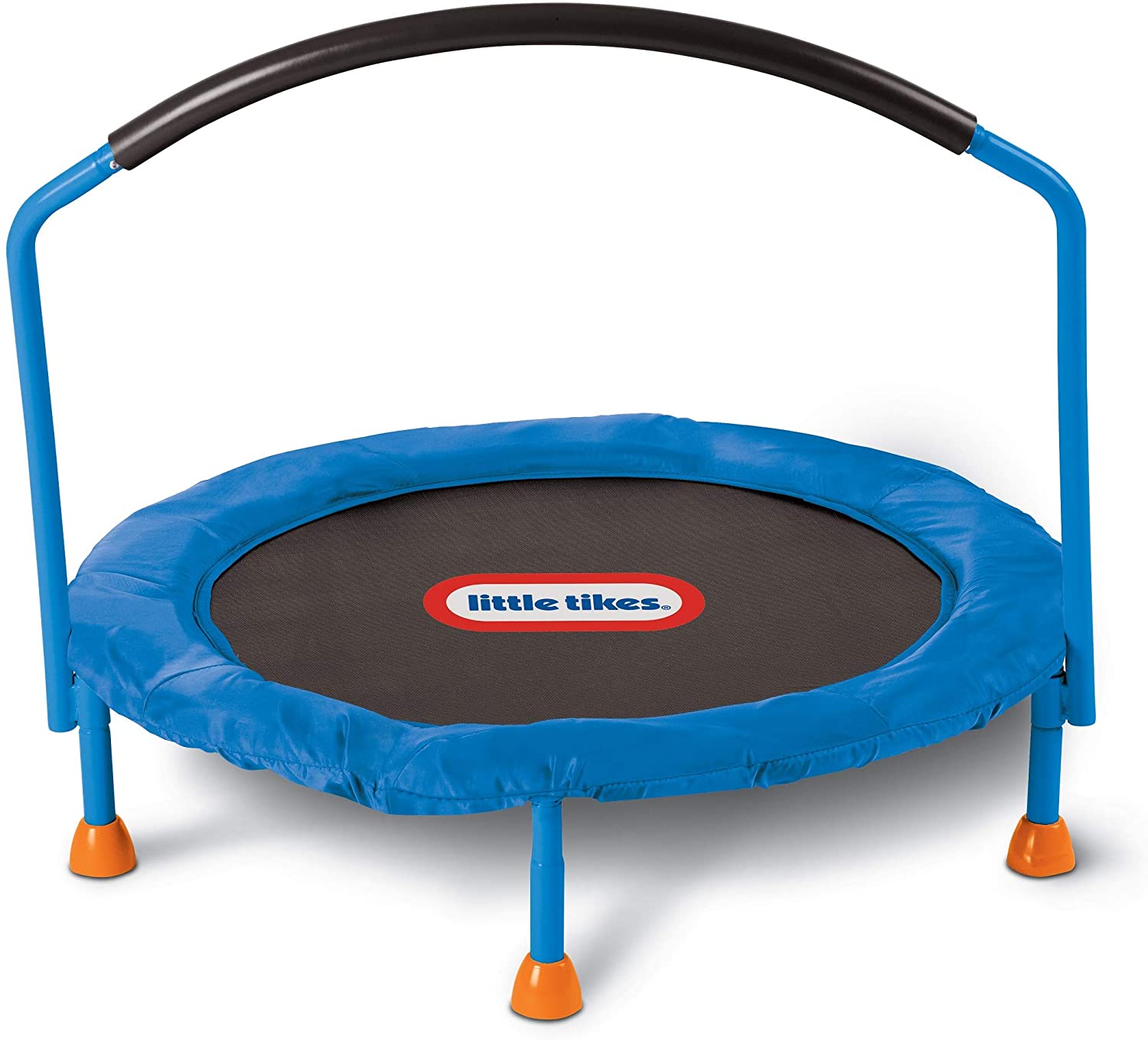 Want to help them burn their abundance of energy, even on the rainiest days? This Little Tykes trampoline is a safe indoor spot for them to bounce the day away. Available at Amazon.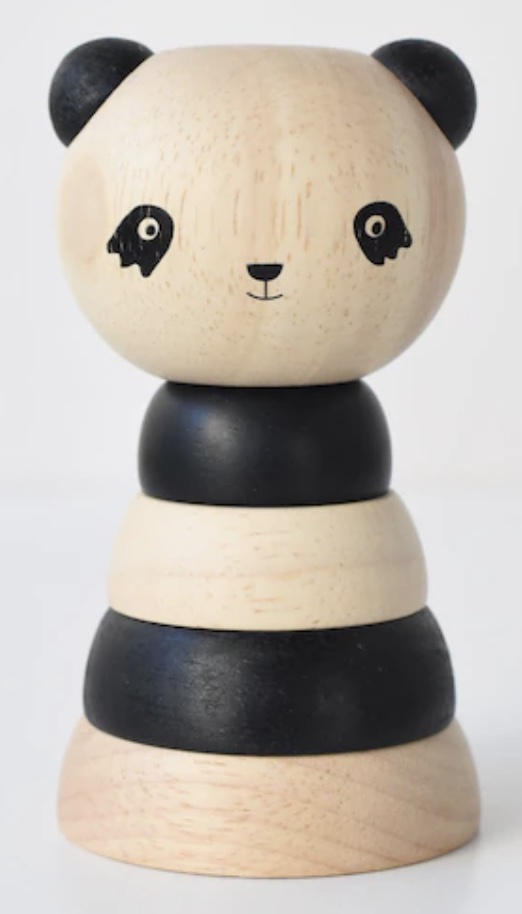 This adorable Wee Gallery Nesting Doll is a peaceful and tactile toy with no small parts or batteries required. Plus, it's cute enough to earn a spot in the nursery. Available at Indigo.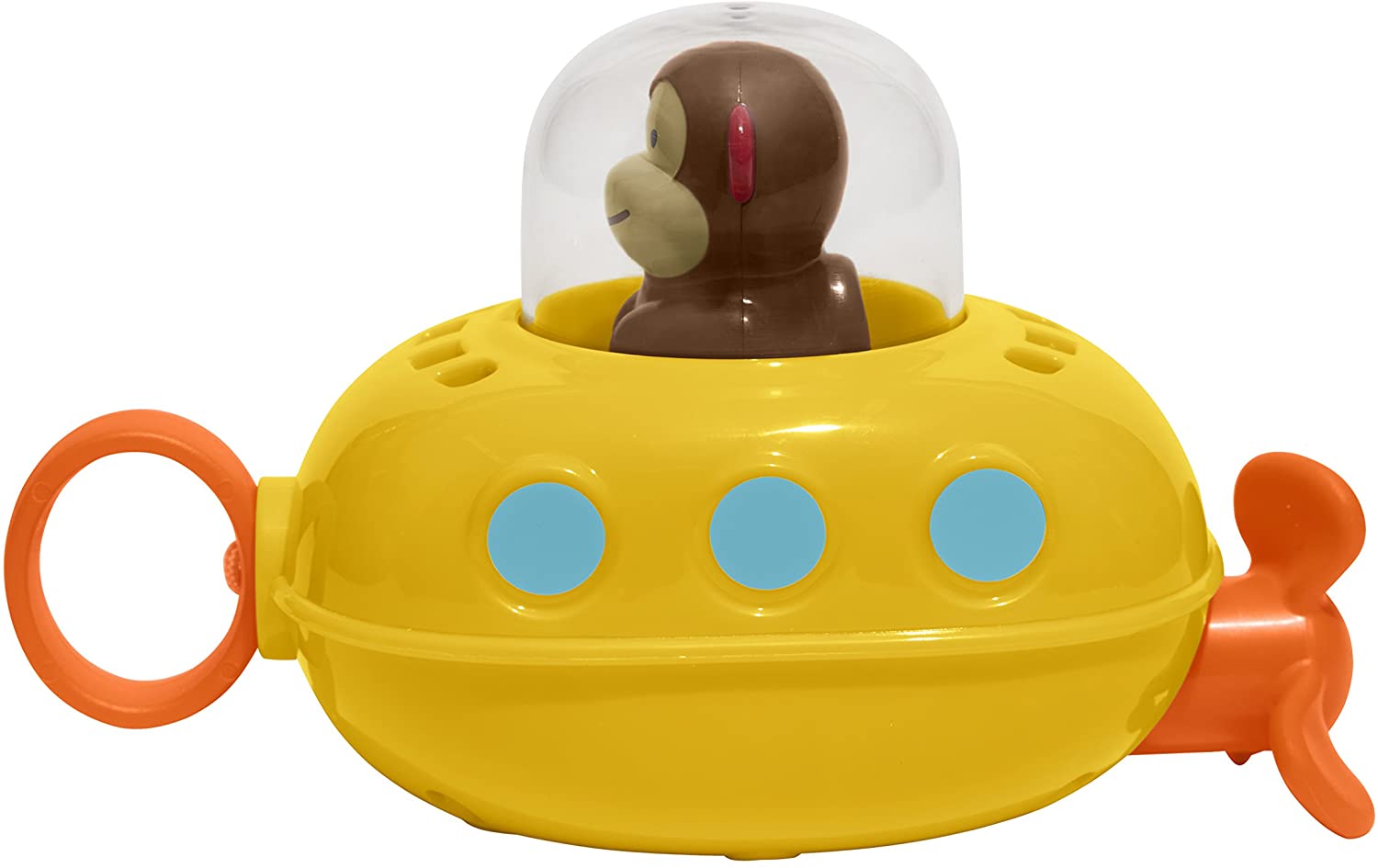 Give them a reason to love bath time with toys and games to keep them splashing, like a fishing set, a Skip Hop pull and go monkey submarine, a Munchkins colouring set (all tub-safe, of course) and Baby Shark (doo, doo, doo, doo, doo, doo) set. All are available at Amazon.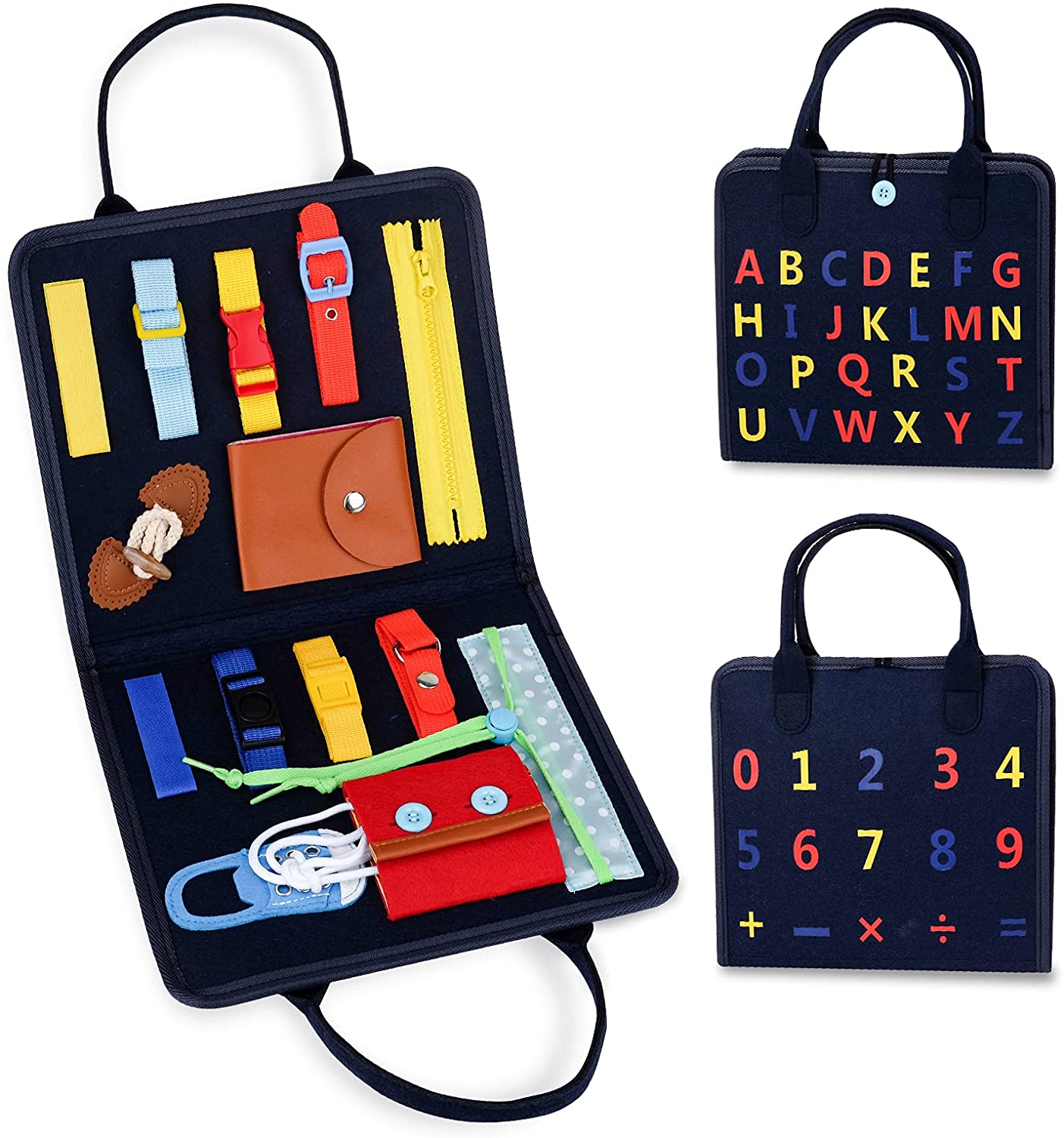 This Montessori busy board is like a briefcase for kids. Outside is decorated with colourful numbers, letters, and math symbols. Inside is filled with different sensory activities like buttons, laces, snaps, Velcro and snaps that are entertaining and help develop fine motor skills. Available at Amazon.
Best toys for school-age (ages 5-7)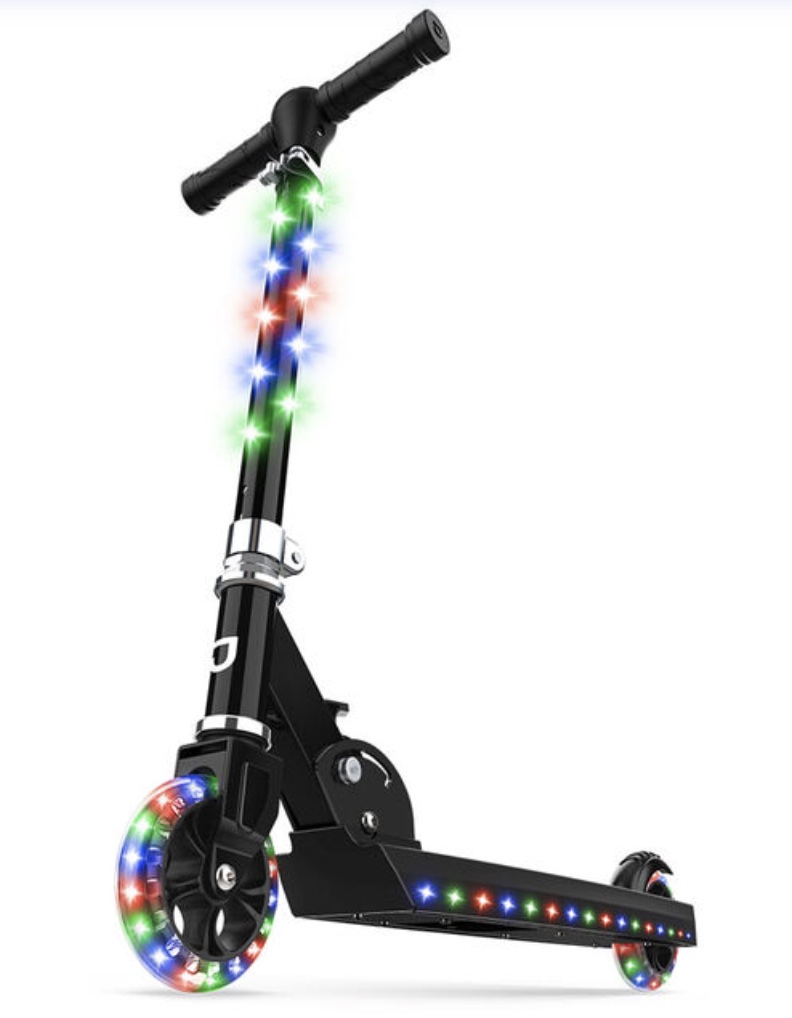 A Jetson Jupiter Scooter has 100 LED lights, a light frame (which helps kids fold and carry it themselves), a rear foot brake and adjustable handlebars. They'll want to jump on it immediately, so make sure they have a helmet, too. Available at Toys R Us.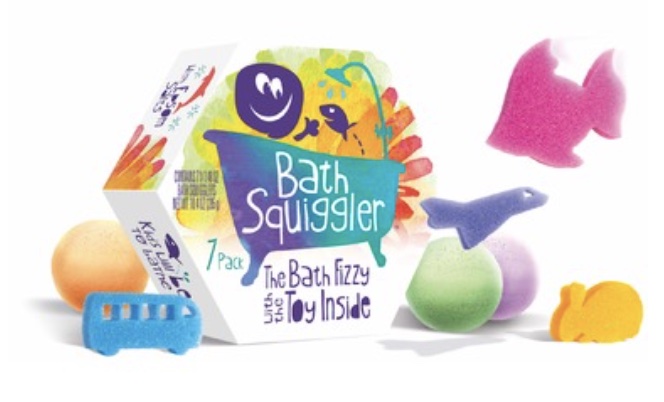 Vancouver-made Bath Squigglers are a double-duty gift: the handmade bar fizzles in the bath and releases a fresh scent, and there's a toy in the middle. Little ones can collect the whole set. Is there any better incentive for taking a bath? Available at Well.ca.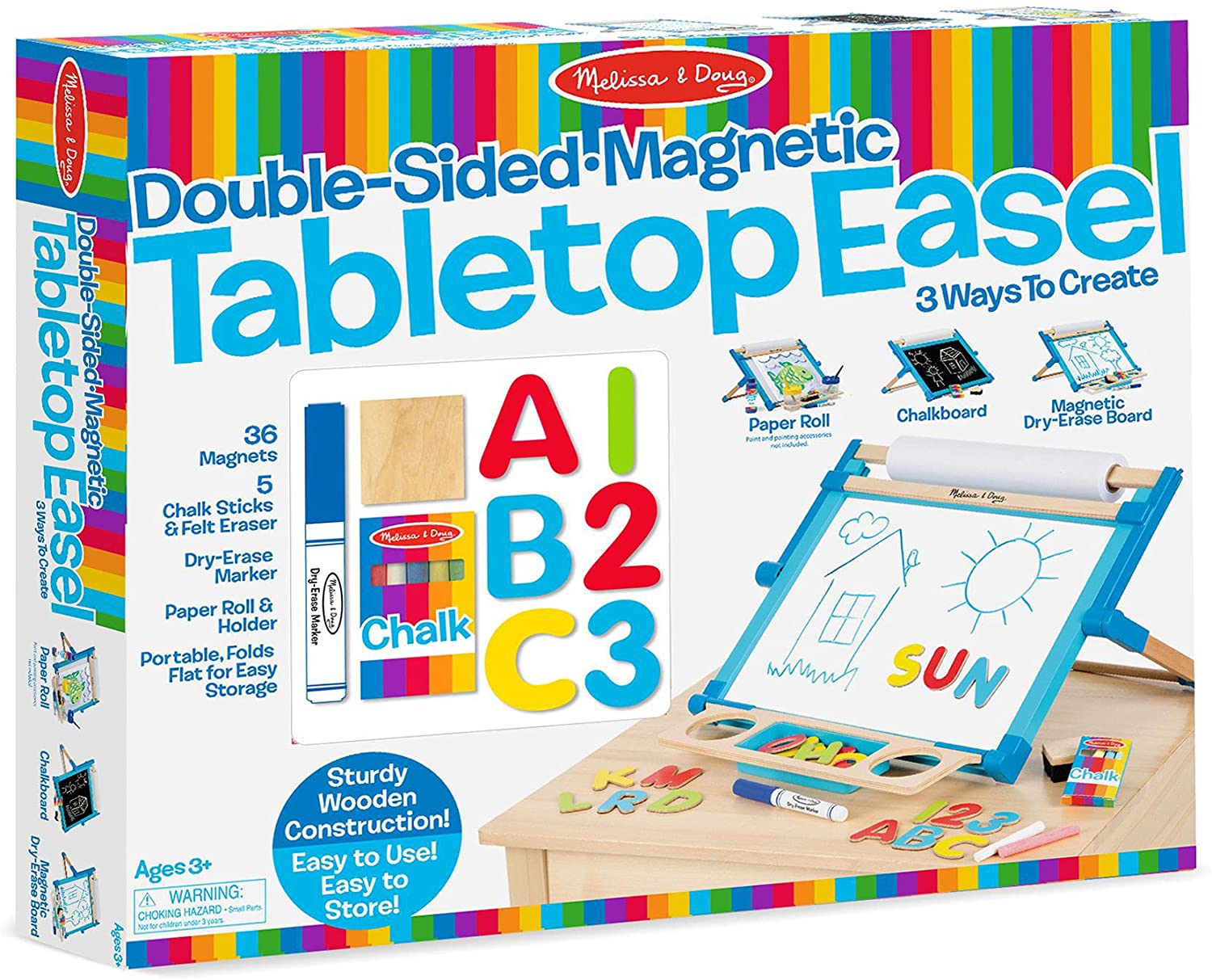 If they're a little bored of colouring, expand on craft time with a Paw Patrol tabletop easel by Melissa and Doug. With a built-in 50-foot-long paper roll and dry erase board, little ones can use chalk or markers to create their masterpiece, plus there are magnetic letters and numbers for when they start to learn the alphabet. Available at Amazon.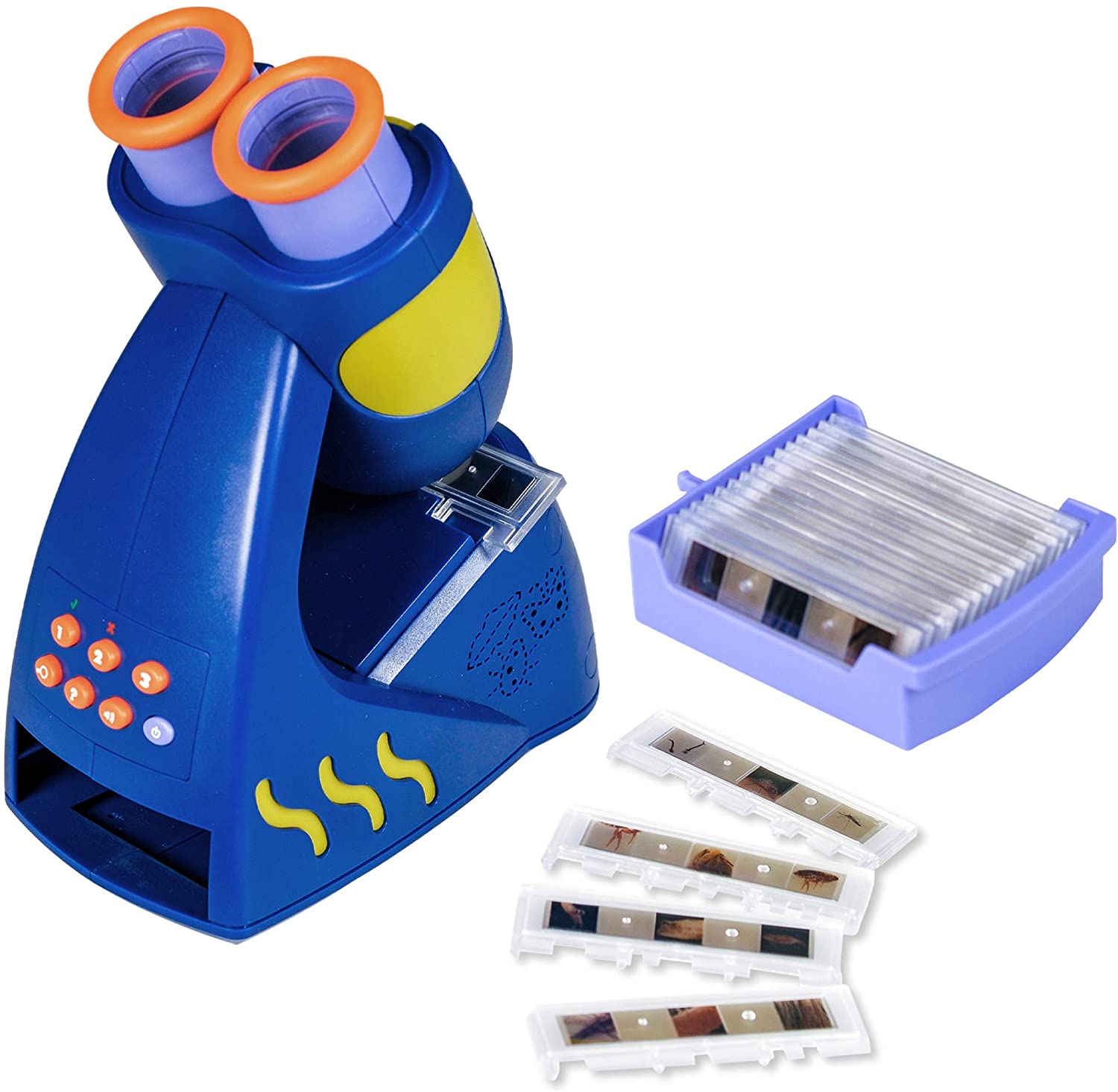 Curious kids will love this GeoSafari Jr. Talking Telescope, which includes 60 images (centred around botany and biology) that correlate with informational tidbits narrated by Bindi Irwin. Available at Amazon.
Best toys for older kids (ages 7-9)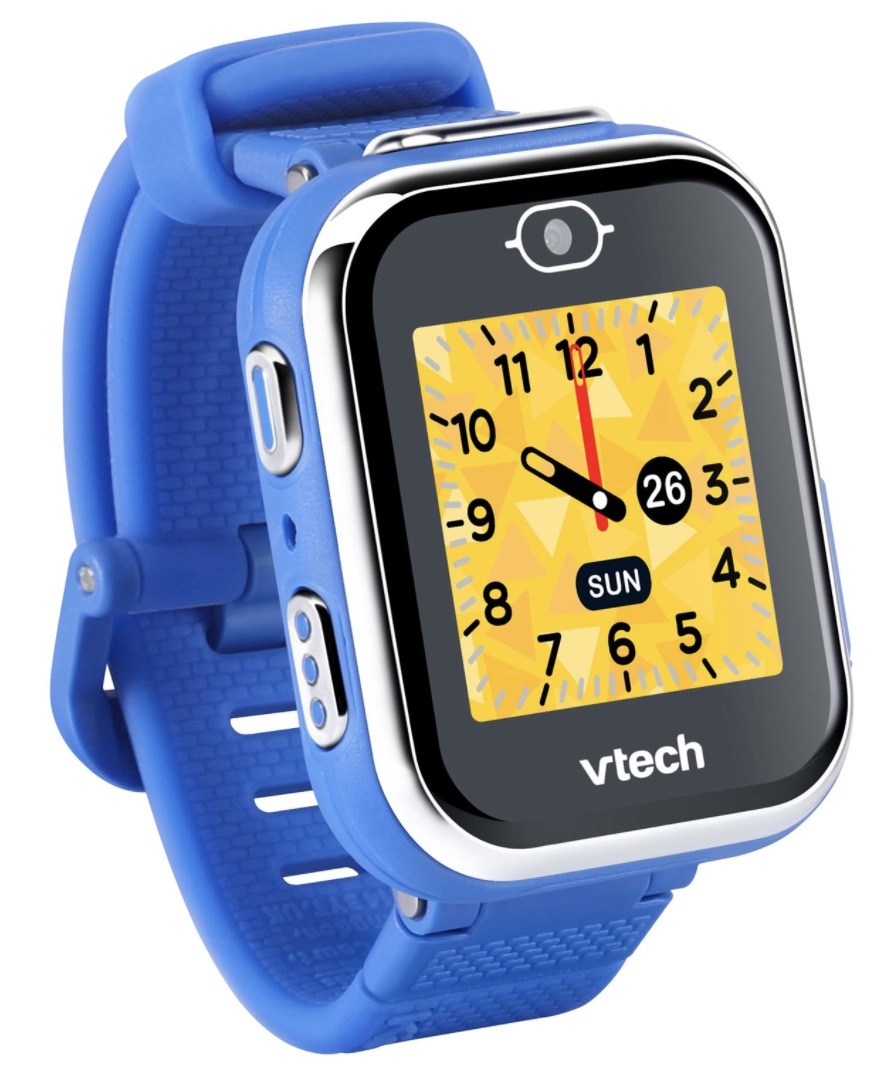 Want to impress a kid obsessed with tech? This Vtech Kidizoom DX3 Smartwatch has plenty of features to make them feel grown-up, including calendar reminders, games, a camera and a changeable clock face. There's also school mode, so it doesn't distract them (or anyone else) in class. Available at Best Buy and Amazon.


This wireless karaoke microphone has a USB port and Bluetooth capabilities. Use it for a sing-along party (with karaoke apps) or as a speaker/recorder. It has a four-hour battery life, so everyone gets a turn at singing "Levitate." Available at Amazon.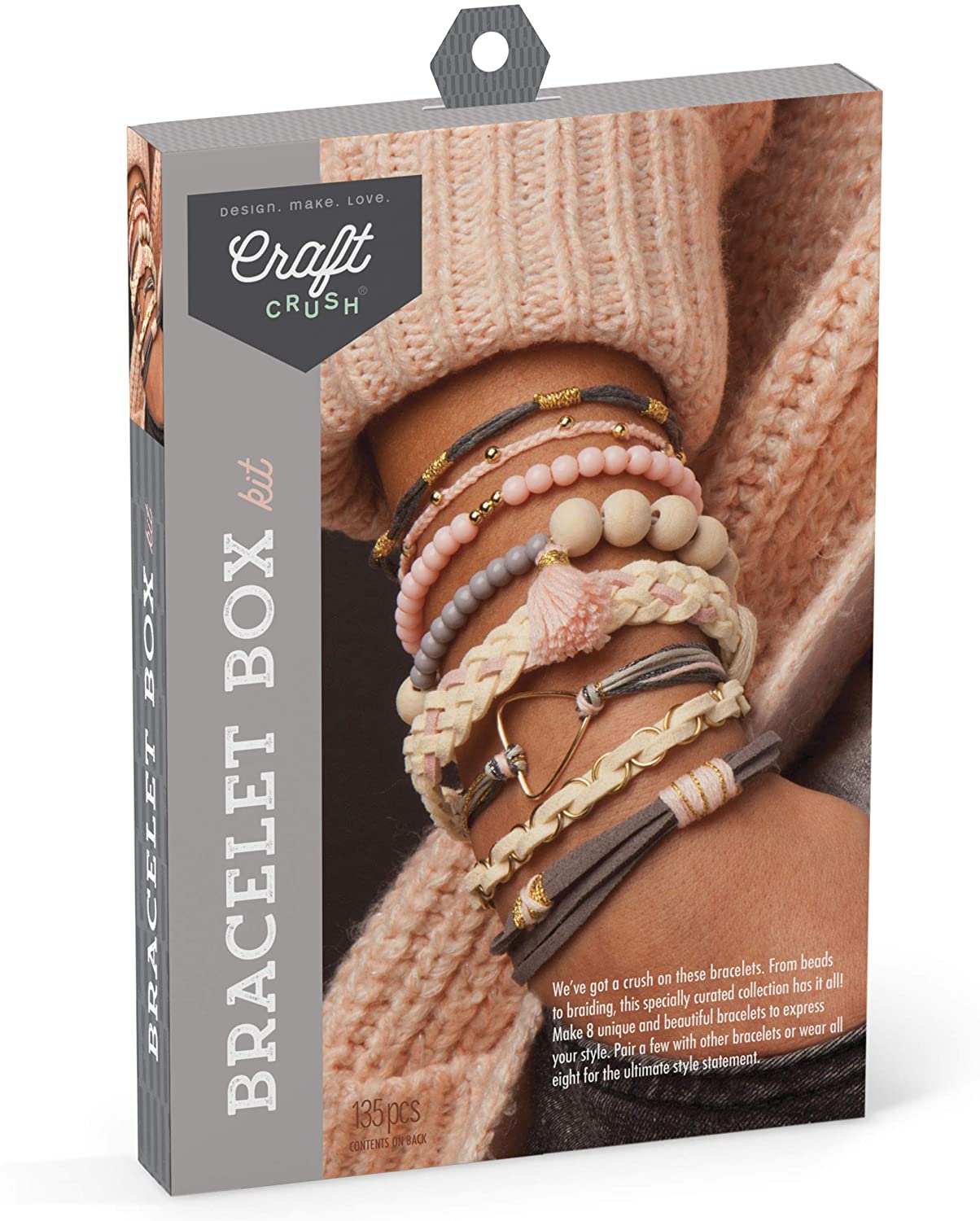 Rainbow looms are always popular with younger children, and this fashionable DIY kit has enough material to weave and bead eight bracelets, either to share or wear. Available at Amazon.
For kids who have a Nintendo Switch, there's so many games that are hours of fun.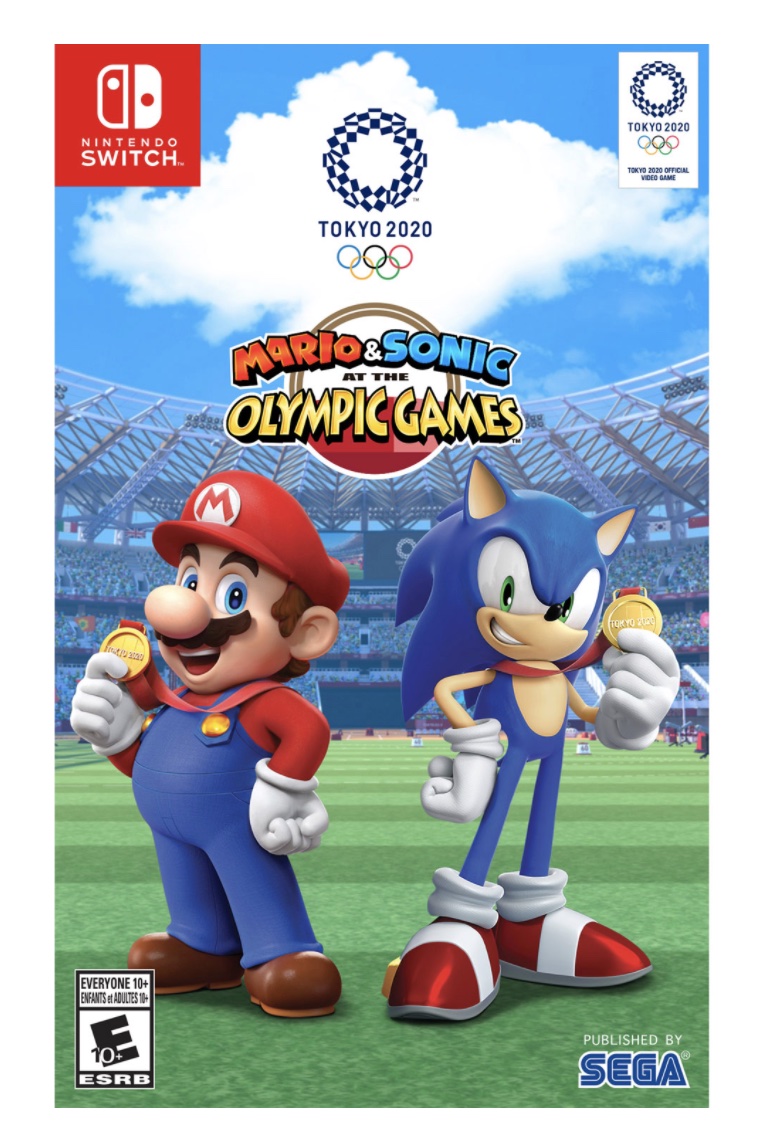 For kids who have access to a video game console, there are a bunch of PG gaming options. For the Nintendo Switch, there's Mario & Sonic at the Olympic Games with loads of competitive games like skateboarding, surfing, karate and climbing with multiple charter options from Mario's world. Available at Best Buy.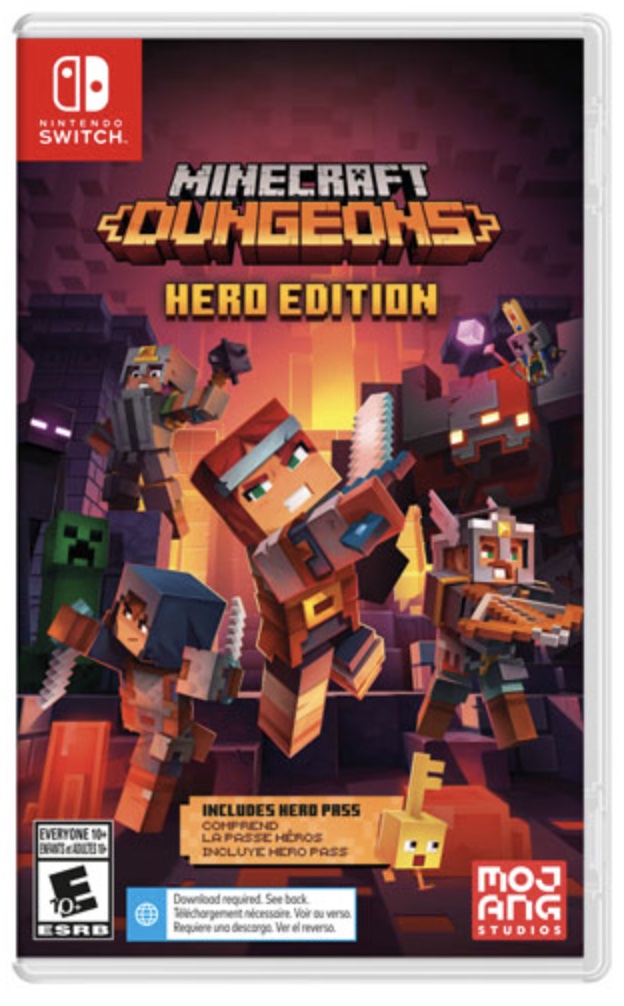 Minecraft meets Xbox: the Dungeons Hero game creates a magical world and a quest to beat the Arch-Illager (kids know who that is, even if we don't). Available at Best Buy.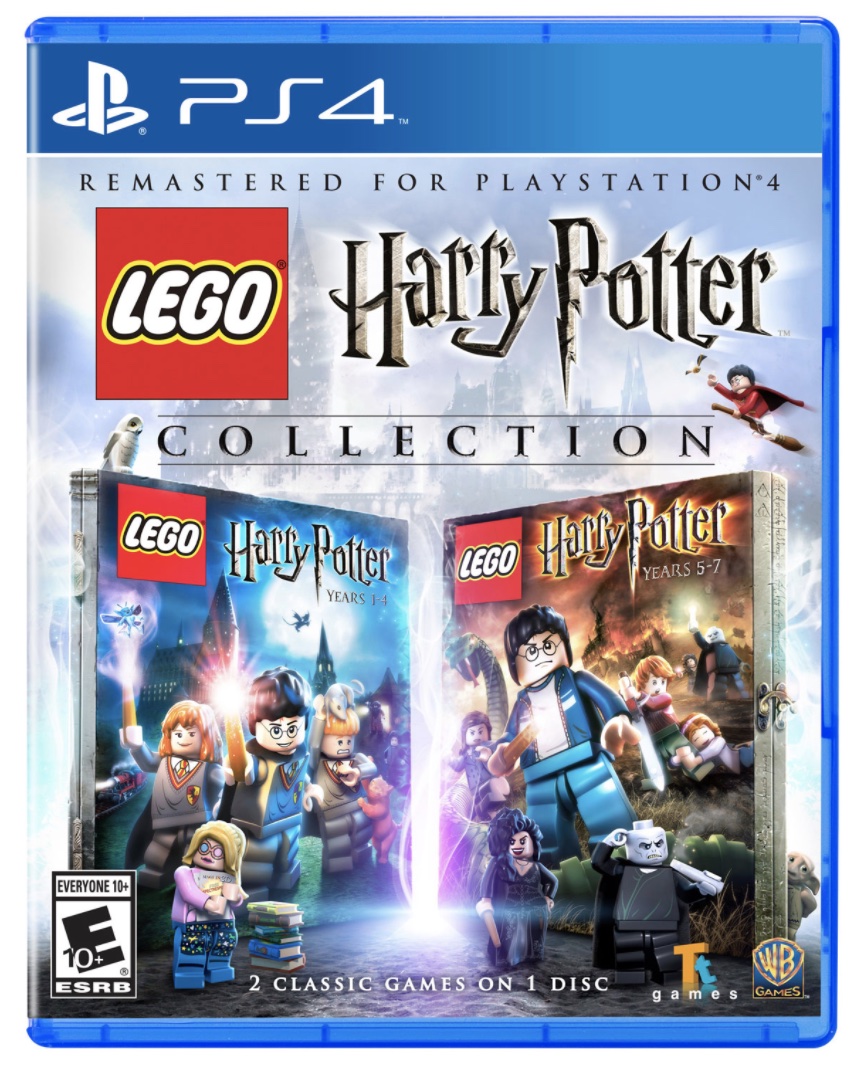 LEGO Harry Potter Collection takes place in the familiar wizarding world of Harry, Ron and Hermione, with puzzles, potions and LEGO challenges along the way. Available at Best Buy.
For more gift ideas for all ages, check out our Amazon Storefront.