To a passing observer, the lands being pointed out by Squamish's mayor and an influential city planner are unremarkable.
A giant overgrown mass of blackberry bushes sits on top of one property by the Sandman Hotel & Suites. Further north, a wooded area almost completely obscured by trees likely wouldn't have attracted a second glance.
But these are just examples of lands that have undergone a major overhaul that will — assuming they are developed — significantly affect the face of Squamish.
Earlier this year, in a giant omnibus vote, council passed sweeping zoning changes that were intended to align with their interpretation of the most recent Official Community Plan, which was minted in 2018.
There were a number of considerations that had to be taken into account. Squamish's population has increased significantly, and there is a housing crisis. On top of that, District planners have labelled the dwindling amount of industrial land in town a problem.
Housing diversity, density and preserving industrial spaces are all priorities for the municipality, and it has had to overhaul land uses in order to balance those three.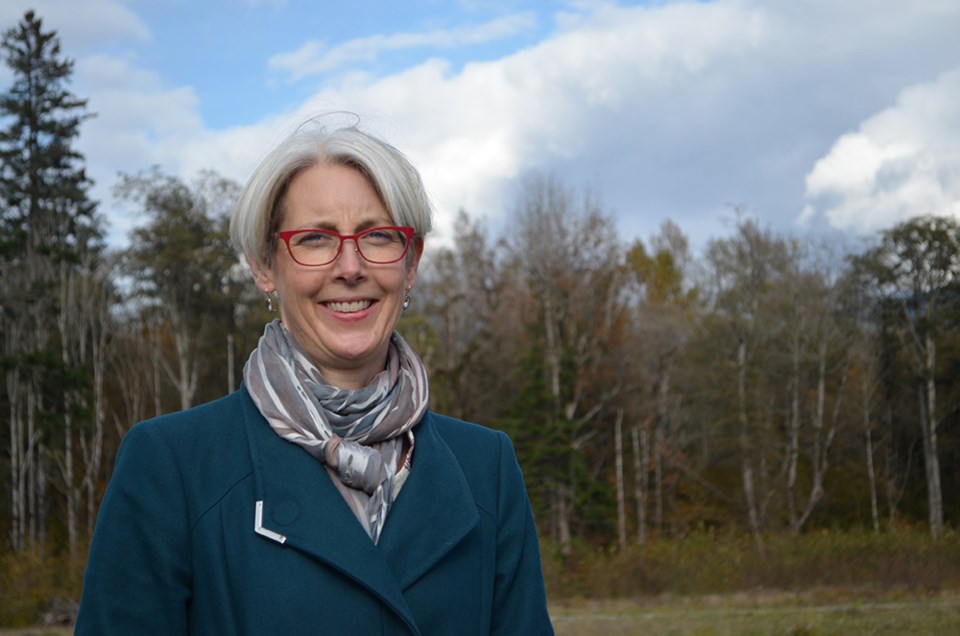 Of course, it has not been a straightforward task.
The zoning overhaul was adopted in the middle of a pandemic, making public participation a much more complicated affair. Many people said they were caught off-guard, and several landowners levelled complaints against the municipality, accusing local government of trying to sneak in major changes.
Some owners said that it would make their land less developable and that it was redundant — they'd already promised to create a sub-area plan.
District planners have, however, maintained that they have made efforts to reach out to landowners, and at least some conversations have been long-standing. They also say that it's been necessary to proceed at this point, lest the town starts to develop in a manner contrary to the municipality's interpretation of the OCP.
"Where I think we could've done better is we understood the changes we were making would actually slow development down and create opportunities for the community to be more involved and provide their feedback," said Mayor Karen Elliott.
"We did not communicate that well to the community, and, so, I think there was a perception we were making very fast changes that would accelerate development, and, in fact, what we were doing was the exact opposite."
She said that the District will be working on how it communicates with people, especially in the middle of a pandemic.
"I accept the criticisms and will do better," Elliott said.
As she and planner Matt Gunn began explaining the new zoning of the land by the Sandman Hotel covered by blackberry bushes, a clearer picture of what that land may one day become sharpened into focus.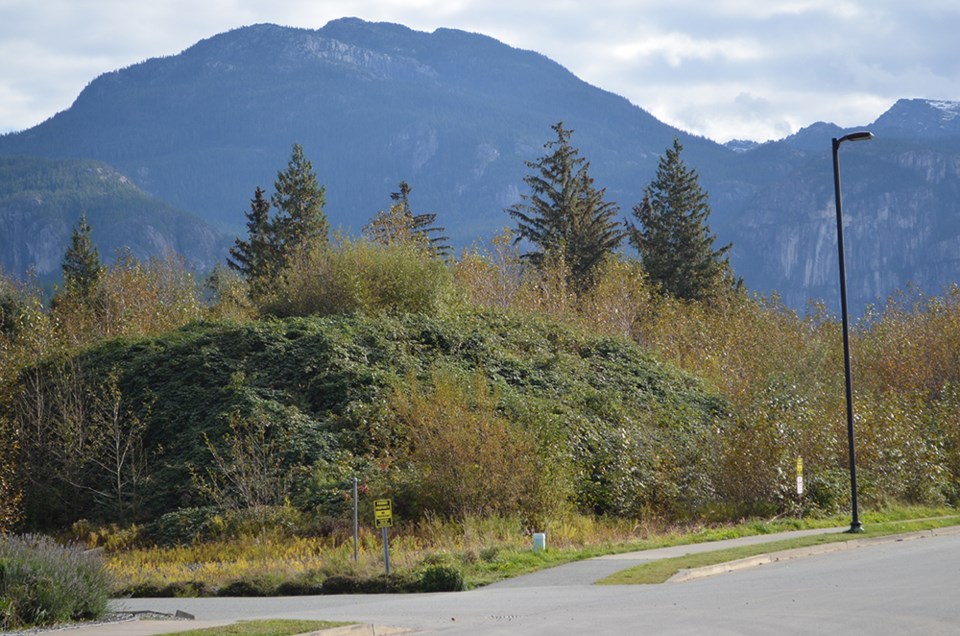 The highway adventure zone
This area has been designated an "adventure highway commercial" zone.
It's a stretch of land that may one day become home to tourist-serving and light commercial-industrial uses.
Alcohol beverage locations, commercial recreation, entertainment, fitness centres, indoor recreation centres, offices, retailers and tourist bureaus may all be lining that stretch of land right beside the highway.
"It can do a lot of things, more than what was there, and take some of that retail pressure off of the business park where we want to protect that light-industrial use," said  Elliott.
Because of its closeness to the highway, this area of the business park was designated commercial since the inception of the sub-area plan of the park. The rezoning process hasn't stripped any industrial land away, said Gunn. However, more effort will be made to concentrate commercial developments in this zone.
Elliott also added that rules here are intended to encourage local development and local jobs. Big-box type stores — like another Wal-Mart or Home Depot — will not be permitted. And there's a reason for that.
"That's the thing," said Elliott. "I don't think anyone in our town owns a big-box store."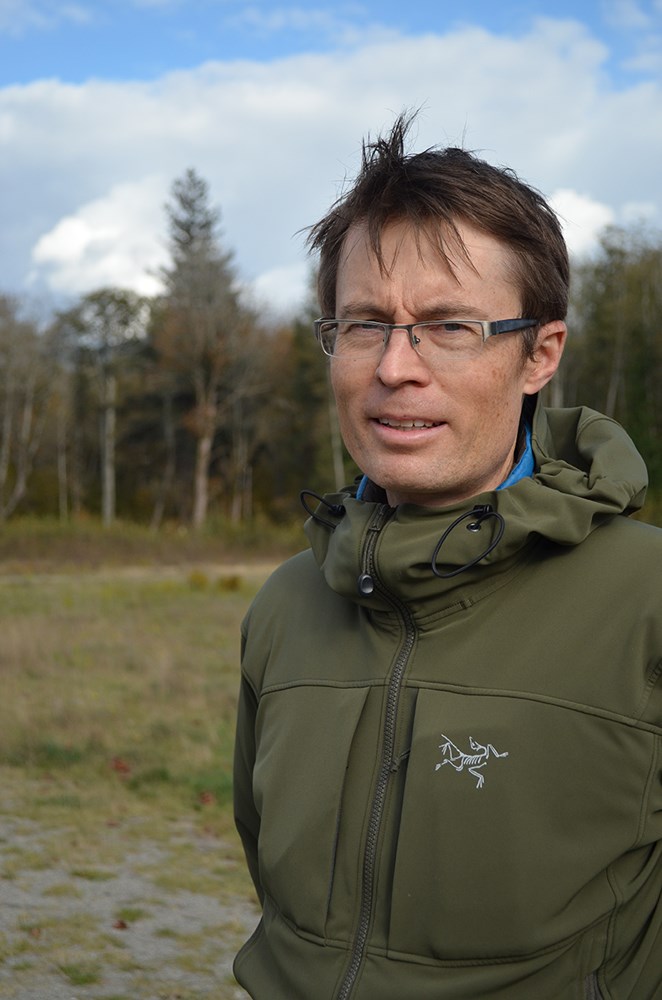 This is a departure from past thinking.
Gunn explained that when the plans for the area were drawn up, larger-format retail was actually encouraged. But planners have come to think of things differently since then.
"When this was set up, the thought of the day was that we really wanted to use that for a large-format retail store," he said. "Since then, our feeling at this point is that those large-format retail stores don't provide the employment density or the wages that are necessarily the best use of our land."
The idea is to zone the land in a manner that would provide space for more jobs with higher pay, he said.
Officials believe that this will create an environment that will allow local commercial enterprises to flourish, while giving breathing room for industrial space in the business park.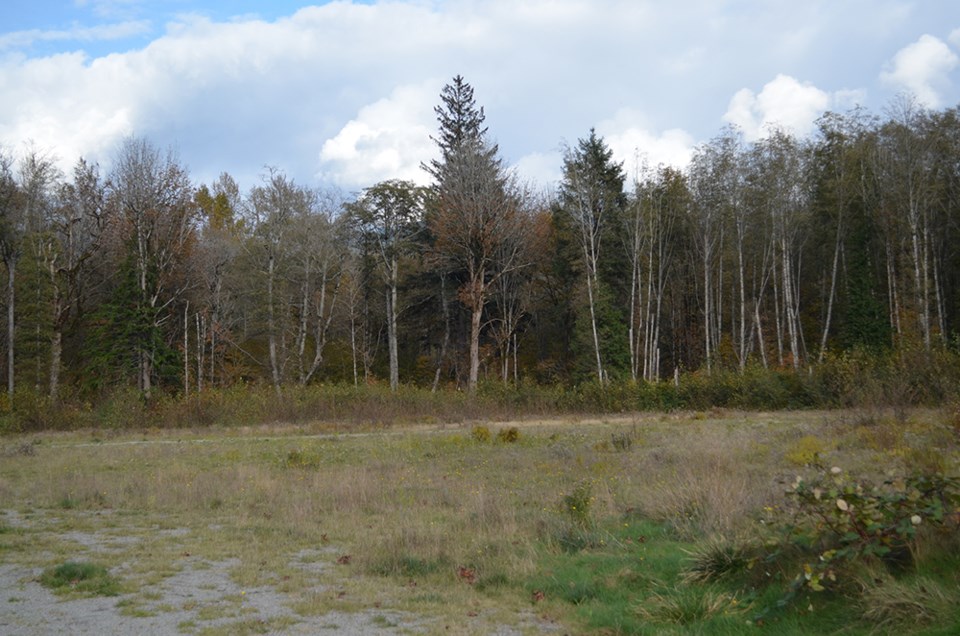 Neighbourhood nodes — stepping in where the market won't
Walking further up Discovery Way, Gunn and Elliott stop at an empty patch of land. To the north of the Sandman Hotel, a treeline obscures a patch of land at the east-most end of Aspen Road.
Should it become developed, the new zoning implemented in the overhaul dictates that it will become a bustling neighbourhood.
Formerly, it was an RM-2 zone, which supported multi-family housing forms such as townhouses and apartments. In the update, it was turned into a C-13 mixed-use neighbourhood node.
Under this zoning, purpose-built-rental apartments would be built above commercial units, which would take up about 25% of the gross floor area.
The idea is to create a walkable community that eliminates the need to drive a car for basic needs like groceries.
Elliott said the District hopes to build neighbourhoods where essentials are within about 15 minutes walking distance.
Gunn said that nodes like those found in a place like Brackendale — where establishments like the General Store, The Crabapple Café and the Brackendale Art Gallery serve as meeting points and places to get essentials — probably won't happen on their own anymore, if left to the whims of the free market.
"The money that you can make off residential is so much higher than commercial. And so, if someone's making an investment and taking on the risk of doing a development, if they have the opportunity to maximize that by going for the residential, which produces the highest value return, that's what they're going to go after," said Gunn.
He added the lower profit margin makes it tough to justify adding commercial units in a residential development.
"It's not a choice that we see being made in the market," said Gunn. "So we need to create a structure that requires that, and still allow the residential development to fund the redevelopment and support that commercial. And then, in turn, support the [residents.]"
The future of the single-family home
Perhaps the most controversial case of rezoning involved two large greenfield parcels in Valleycliffe and the Garibaldi Highlands areas.
The areas had been zoned in a manner that would allow them to be blanketed by single-family homes. But municipal officials believe that this is not the best use of land.
With the rezoning overhaul, the land will now allow for low-rise apartments and neighbourhood commercial in buildings up to eight metres high.
To make this change, the District changed these blocks of land from RS-1 to RM-5.
It was a measure that was greeted with complaints from landowners, who said that they didn't understand the need for a rezoning, given that the Official Community Plan already asks developers to create a sub-area plan.
However, Gunn said that with that respect, the municipality didn't have a high degree of confidence that the OCP's requirement for a sub-area plan would be legally binding.
"The RS-1 zoning potentially could've been used to develop single-unit homes across the entire parcels, even though the sub-area plan was identified as something that should be done in the OCP. There wasn't 100% confidence that that was something that could be required or achieved," he said.
"Because of the way the legislation works, the owner could go to subdivision under the existing zoning, then we could wind up with something that is outside of the vision of the OCP."
Elliott had a simple way of putting it.
"If the OCP was the belt, the zoning change was the suspenders to get where we really want to get to, which is to slow development down and make sure that with these parcels, our community has a really big say in how these subarea plans develop," she said.
Both of them said a blanket of single-family homes isn't desirable as it becomes a burden on taxpayers when it comes to infrastructure. The reason for this, is that houses are a low-density form of development.
To lower taxes for each property, more people are needed in the same area so that costs of replacing infrastructure are spread over a larger amount of taxpayers, they said.
"I have my infrastructure deficit that I need to take care of, and we need to bring more density into our current footprint so we can better maintain, rehabilitate and replace infrastructure. And to do that, you need higher density," Elliott said.
Things like reliable transit, walkable neighbourhoods and other municipal amenities need higher density — and therefore, more taxpayers — to shoulder the bill, she said.
Single-family homes are also more costly, and a diversity of housing will help people with different incomes have options.
At the same time, Elliott said she recognized that blanketing the area with condos is not the best solution either. There are other options such as triplexes, quadruplexes, cottage homes and more, she said.
"We will be looking to developers to be more creative and look at more different forms of housing," Elliott said.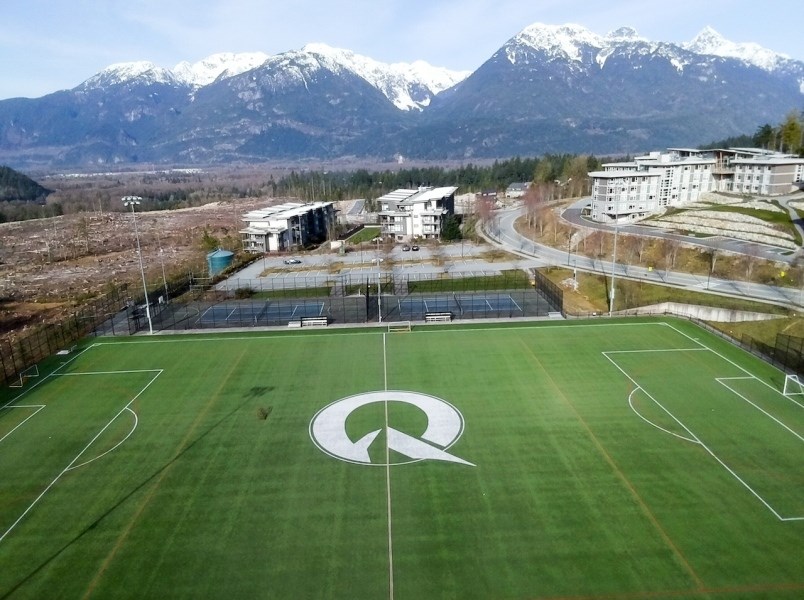 The Quest lands
The lands surrounding Quest University have also undergone changes that officials hope will prevent it from becoming a Wild West of development.
Under the previous regulations, there were an allotted amount of units for the whole area. However, within the area, there were individual parcels owned by different landlords.
If one landlord decided to build a certain amount of units, that amount would be subtracted from the total amount allowed for the entire area.
This could create situations where some highly-prolific landowners could build a massive amount of units and leave none left for others.
It was a situation that Gunn said required correcting.
As a result, the biggest feature of the overhaul has been to concentrate 424 units in an area designated as Area 3. This is between Helfand Way and the Legacy Ridge development.
Gunn said that this was done to ensure stability and certainty in the area.
"Someone along those lines could then pursue development of those units without the worry that somebody else might develop and take up their units," he said.
"One of the things that zoning is supposed to do is provide some certainty. And, before, with the way it was established, there was a lack of certainty in that area. We now have created certainty, and we've landed most of the units on the university land."