Like most in Squamish, Alexander Dickson, 84, isn't getting out and about much these days, as he is trying to avoid COVID-19.
When he does get out, he goes for a drive to the parking lot of the Sea to Sky Gondola and stares up.
Dickson misses riding the gondola likely more than most as the memorial to his love, the late Shirley Ann Brown, is located at the top.
A bench at the summit is engraved with her name near where they used to walk arm-in-arm during the first year the gondola was open.
Brown, a longtime Squamish local, died of cancer in 2015.
Until the gondola was cut, Dickson went up to sit on the bench every day, Monday to Friday from 1 p.m. until 3 p.m.
"I went up there to say, 'Good afternoon,' to my partner because her ashes are in the armrest of the bench. I would tell her all my woes and how much I missed her. Tell her what happened here and what happened there," he said, adding what he misses most about Brown is her companionship.
Dickson and Brown met through his daughter Lesley Rommel's friend.
Their first date was on June 20, 2007 at 1 p.m. at the former Carina's Gelato, downtown.
"She smiled at me and stole my heart," he said.
He moved from North Vancouver to Squamish to be nearer to her in 2008.
Since her death, he has made a project of taking pictures with the people who sit on her bench. They become "bench members," he said, with a laugh.
He has met people from all around the world who smile for photos and take photos of him. Some have stayed in touch after they returned home.
"When I went up there and there were people sitting there, I would tell them they were a bench member and I would tell them my story and take pictures," he said. He has a journal full of all these memories.
Not being able to visit the bench while the gondola was being repaired was a hardship.
When it re-opened on Valentine's Day, Dickson was over the moon to be able to go up again with his daughter.
Then, COVID-19 hit and the gondola shut once more.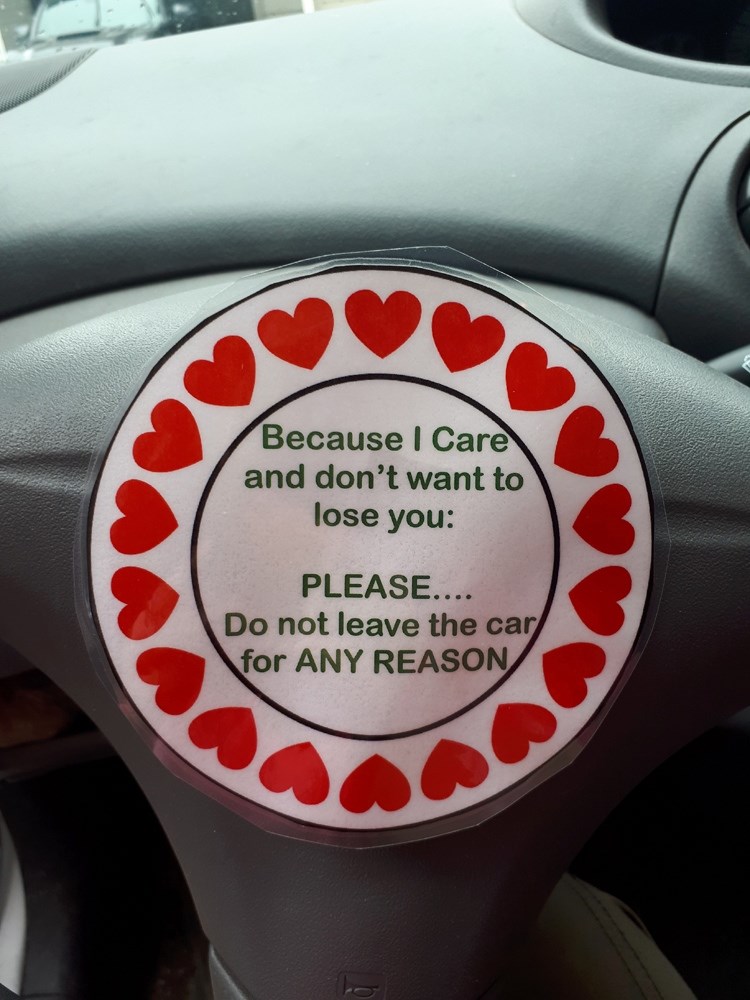 Due to the spectre of the virus, he is remaining isolated from others, but he goes for little drives alone.
"I go to the parking lot of the gondola, and just look up," he said. "I want to go up there and do my thing, but I can't."
It is hard to believe the pandemic has happened, he said.
"It is a sad affair."
His message for everyone in Squamish is to follow the protocols of the provincial government — social distancing and staying home when sick, washing hands and the like.
"I just want it over and done with and let's everybody get back to normal."
The sooner the pandemic is over, the sooner he can get back up to his bench — and to his love.