As the Sea to Sky SPCA tries to find new forever homes for the animals in its care, both the animals and human staff are settling into a new location.
On Aug. 12, the Squamish SPCA opened its doors after a two-year wait. The change comes after 17 years at the previous location, a 700-square-foot metal trailer on District of Squamish land on Government Road. Now, the shelter has almost tripled its footprint with 2,000 sq. ft.
"It was due time for us to get out of there and be somewhere else. It basically was falling apart. It wasn't adequate," Krista Unser, the shelter manager, said of the previous location.
Unser said the limited space made it difficult to do exams on the animals in their care. The new facility has a separate room just for the exams, one for laundry and supplies, office space and three separate cat rooms (one coincidentally has only black-and-white cats). One of the rooms for the felines is the quiet room, for those who are more nervous and easily spooked.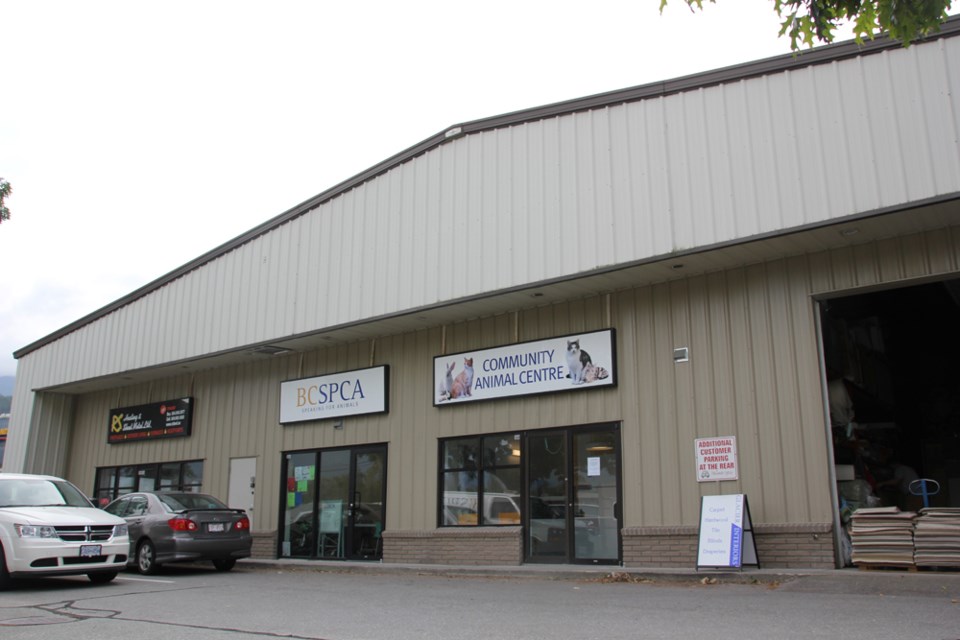 There is also a new community space that will be available for rent (proceeds go to the shelter) for events, meetings and eventually birthday parties. They'll host workshops and classes. It's currently where the SPCA is running their new children's summer camps, where kids learn about wildlife and different kinds of pets. You can see their drawings of the adoptable pets hanging in the windows.
"The rooms are amazing. It's brand new, state-of-art kennels," Unser said. "It makes things more functional for the staff.
"I think the first thing people notice when they walk in is just how much brighter it is, how much cleaner it looks."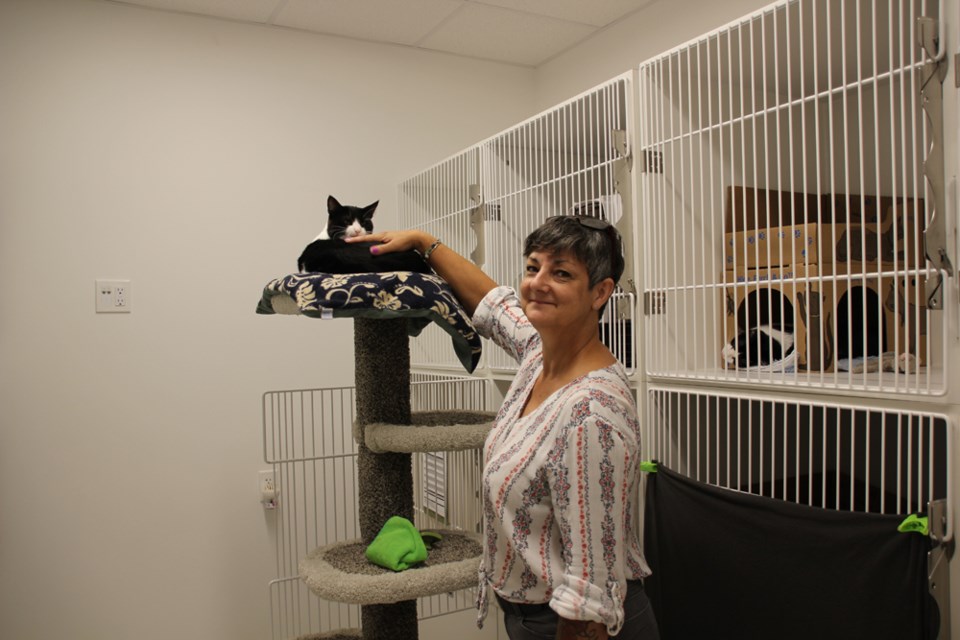 The shelter is a temporary home to 16 cats, and has a new flex room to take in small animals like Piglet (a bunny) and a rat. Unser said there's a huge need to take in small animals from the Lower Mainland and Fraser Valley, the largest shelters in the region.
"It's nice because now we can help them when they have an overflow and a need for people to surrender," she said.
While their supply needs are currently met, the SPCA is always in need of pine pellets for cat litter.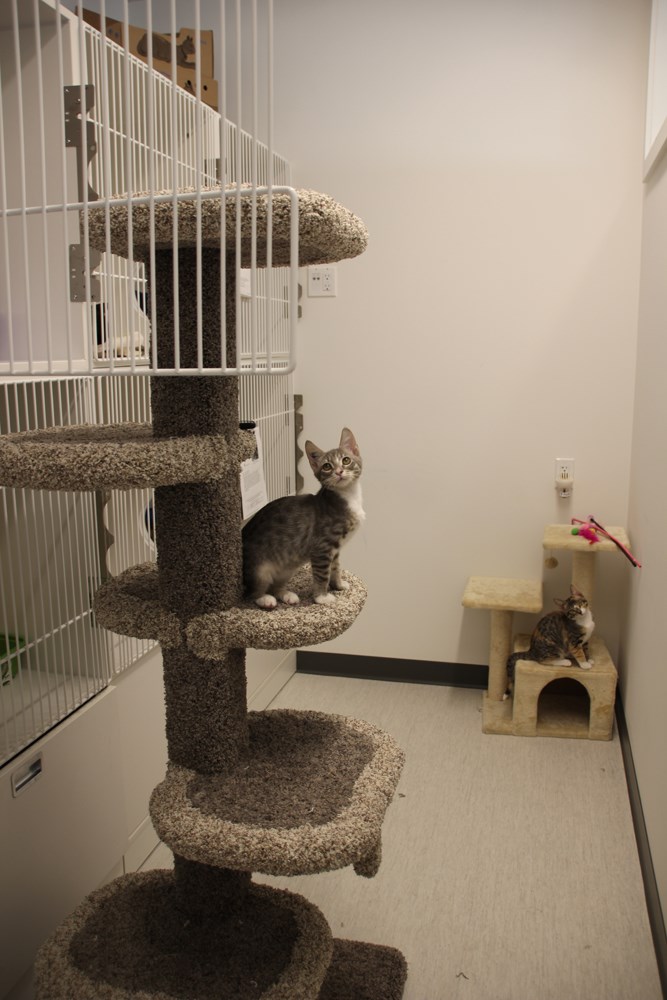 You can visit the BC SPCA Sea to Sky branch at 1005B Industrial Way in Squamish. They will be open from noon to 4 p.m. daily, and closed on Wednesdays.
On Sept. 28, the SPCA will be hosting an open house at 11 a.m. All are welcome to come.