Hundreds donned their party best to celebrate the Squamish Chamber of Commerce Business Excellence Awards at Quest University on May 16 . Eleven winners were chosen from almost 200 nominations for the annual ceremony.
Well-known local Amy Fast won the Bill Manson Citizen of the Year award for her involvement with the chamber, Tourism Squamish and Squamish Days Loggers' Sports.
She was also nominated for the award last year.
"I am super honoured to be with this group of people," Fast said of the other nominees Susan Chapelle, Jacqulin McNicol, Catherine Truman, Christine McLeod and Eric Andersen, "and also in this group of people in this room, because obviously, we all care a lot about this town. Her stepfather Bryan Couture won the same award two years ago.
"We're here. We're the stewards. We're here to make it better, but also stay the same," Fast said of the Squamish community.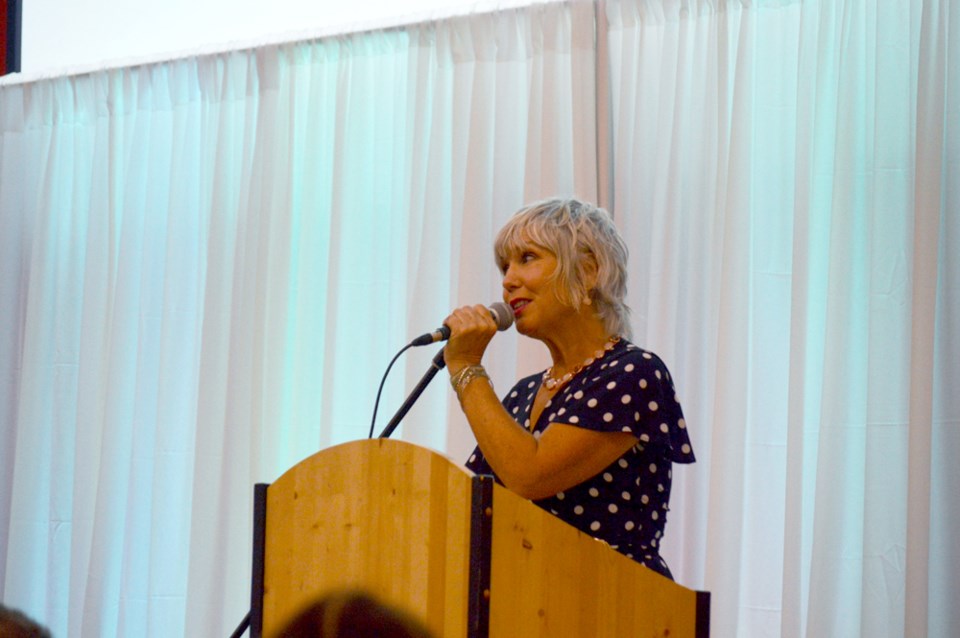 The Squamish Chief's publisher Sarah Strothers presented the Business Person of the Year award to Sean Daly of Nesters.
Though Daly was not at the event, he accepted the award and thanked the chamber for the honour in a video.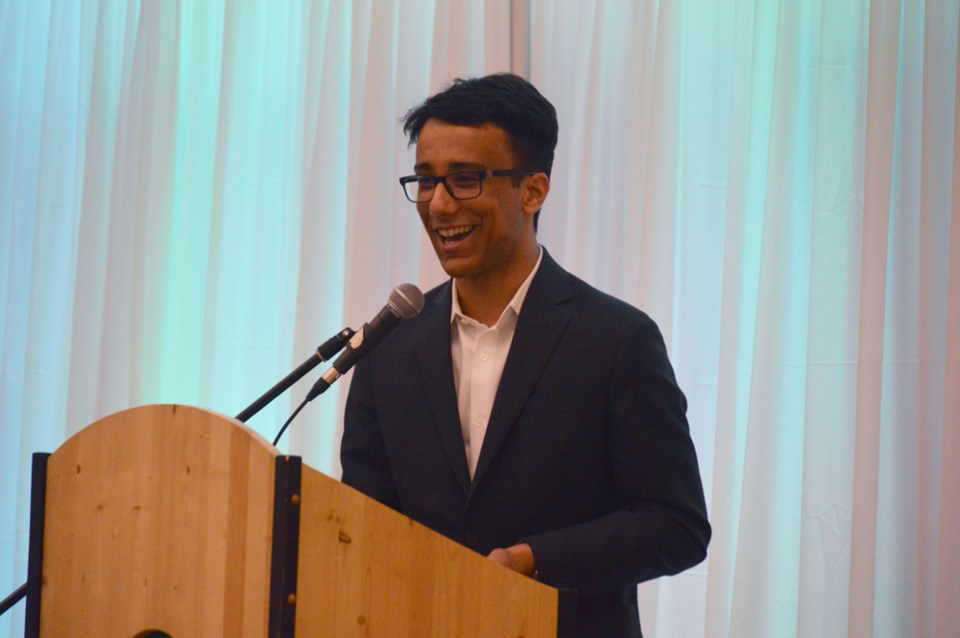 The newest category, Rising Star, named three Squamish youth between 12 and 25 years old. All three — Nicole McLeod, Koel Shinkaruk, and Jon Gill — have long lists of accomplishments and previous mentions in The Chief.
Sponsored by Woodfibre LNG, presenter Allie Meeres joked she'll likely work for one or all of these kids in the future, as she presented the award.
It was Gill, the Howe Sound Secondary student who helped bring a plastic bag and straw ban to District of Squamish council, who was named the Business Excellence Awards' first Rising Star. His volunteering also includes performing arts, presidency of the Rotary's Interact Club and welcoming students to his school.
In his acceptance speech, Gill thanked his Don Ross teacher and said, "I'm so, so honoured to be nominated alongside these amazing kids. It really shows that, I think, Squamish kids can do anything.
Other winners of the evening included:
*Erik Hansen of Good 2 Go Tirecraft for Young Entrepreneur of the Year
*Pearl's Value & Vintage / Howe Sound Women's Centre for Non-Profit of the Year
*100 Women Who Care for Project of the Year
*Squamish Connector for Small Business Service Excellence
*Backcountry Brewing for Large Business Service Excellence
*Brian Marchant for Arts & Culture
*Xoco West Coast Chocolate for Innovation
*Carbon Engineering for Green Business of the Year