The world has both sped up and slowed down during the pandemic.
Information is coming fast and furious and yet our routines have, in many ways, slowed down, stopped, or at least changed.
For Squamish's Pam Dennis, COVID-19 has offered an opportunity to pen and illustrate her first book — a children's story that aims to help kids make sense of the strange new world they are living in.
The self-published We Can Do This Together, came out of conversations Dennis had with her own now teenaged children.
"I've had many conversations with my kids about transitioning through these changes with kindness, as well as how to process the emotions that come with our new normal," she said.
"The story sets the stage for kids to talk about their feelings and ask the questions they may have as the COVID-19 virus transitions through the different phases. It is a great conversation-starter for parents and caregivers to address these questions and emotions."
It is best for children aged four to nine-year-olds.
The main characters are a diverse group of rabbits.
It follows one little grey bunny and his forest friends as they deal with a "thing" that has come into their world.
"The 'thing' represents the pandemic in a way that is not in your face. It is a background character in the story, almost," said Dennis, adding that kids are likely picking up on a lot of what is happening, if only from the energy in the house during this time. Most of us are feeling anxious, and that includes children who may be confused by all that is occurring.
"It sets the stage then for parents to try to help their kids get through talking about what their feelings might be," she said.
From there it focuses on what children can do.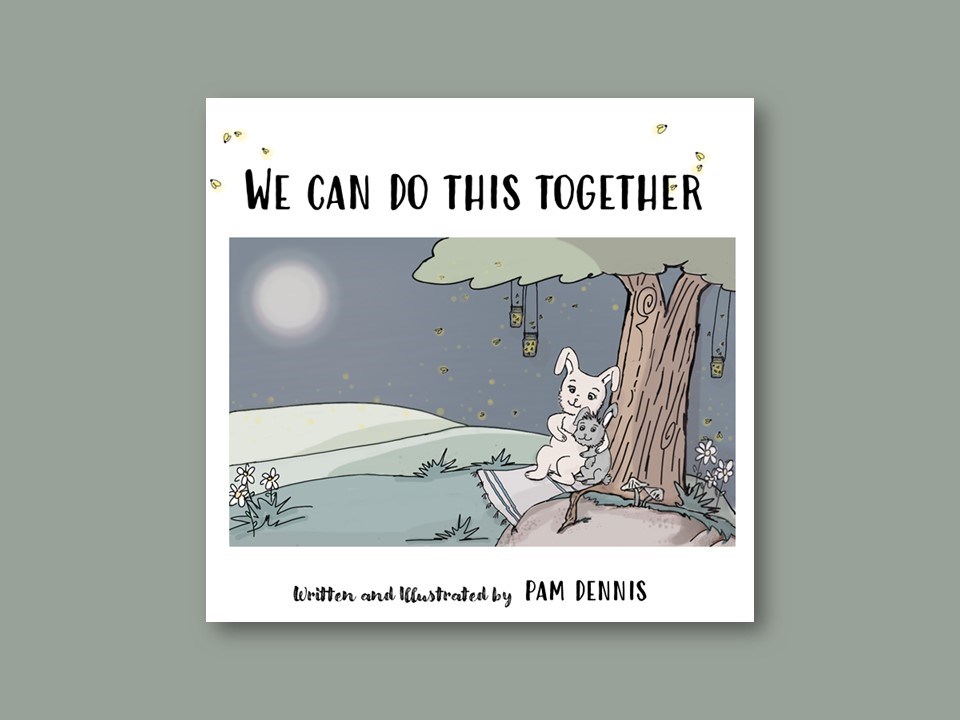 "What are the positives in our lives that we can do? We are together.... It emphasizes to do your part. To stay home. Wash your hands. Physical distance and let the scientists figure out how they can help."
The message goes beyond COVID-19, because in life there is always a "thing."
"If everyone does their part and then we can come together — we can get through anything, is really the message at the end."
Dennis always made up stories for her children as they were growing up, and had thought about publishing a book, someday.
"Strangely, it took a pandemic to get me to my someday," she said. "It was really everything being so different: working from home, school at home, so it just took me working at my kitchen table and trying to squeeze in what I could do, when I could do it."
Find out more about the book at www.pamdennisbooks.com.