It is sure to be a magical time.
Twenty-four Squamish Dance Centre dancers ranging in age from seven to 17 are headed to Disneyland, California this week to "Dance the Magic" at Disneyland and California Adventure parades on July 12 and 13.
The local dancers will be dining at a character breakfast with their dance teacher and studio owner Sara Constantin, attending a Disney Dance Camp where they will learn all about what it's like to be a Disney performer, and they will dance in two parades: one at Disneyland and the other at Disney California Adventure Park.
They will also get to go to a VIP dance party and celebration as special guests of Disneyland.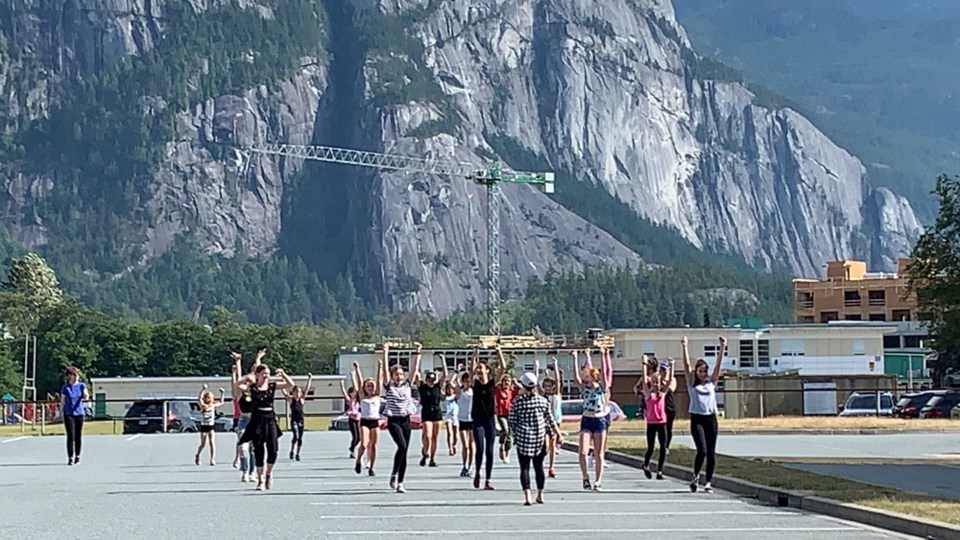 In addition to the dancers and their families, accompanying Constantin and her mom Charlotte are Briana Milia, Cierra Rohde, and Marianna Hammerstrom, staff at the centre.
This trip has been over a year in the making with "massive" fundraising by all of the families, Heather Feeney, mom of one of the dancers told The Chief.
"The girls have been rehearsing since early June to a set choreography to one of the songs from this year's Aladdin Film called Friend Like Me. There will be several hundred other dancers from all over North America dancing the exact same choreography along the parade route with the Squamish dancers," Feeney said.
The most recent rehearsals took place in the parking lot at Howe Sound Secondary School.
**Please note, a video has been removed from this story since it was first published. The videographer did not have permission to share it publicly.