Four men. Four days. More than 40 kilometres. Nearly 40 pounds to carry each.
 A documentary unfolds with an ambitious task and opens with the participants wondering to the camera what they're supposed to get out of this trip — going from camping out of necessity to choosing to camp on trails for a summer — and if they can even complete the trek.
 Heather Mosher, the filmmaker behind The Weight We Carry, has been based in Squamish for four years, and working in filmmaking and photography for around seven years. Naturally, she focused on adventure filmmaking more after her move.
 Mosher is also an apprentice guide with the Association of Canadian Mountain Guides (ACMG) and her two worlds collided when she first heard of Ken Wylie's Mountains for Growth program through the ACMG newsletter in 2017. Wylie, an experienced guide himself, began hiking and climbing programs for people who have experienced homelessness in Victoria. They met a few months later at an ACMG event, and began the documentary in February 2018.
 Mosher pitched her idea to CBC then, over the next two years, she directed, filmed and edited the project.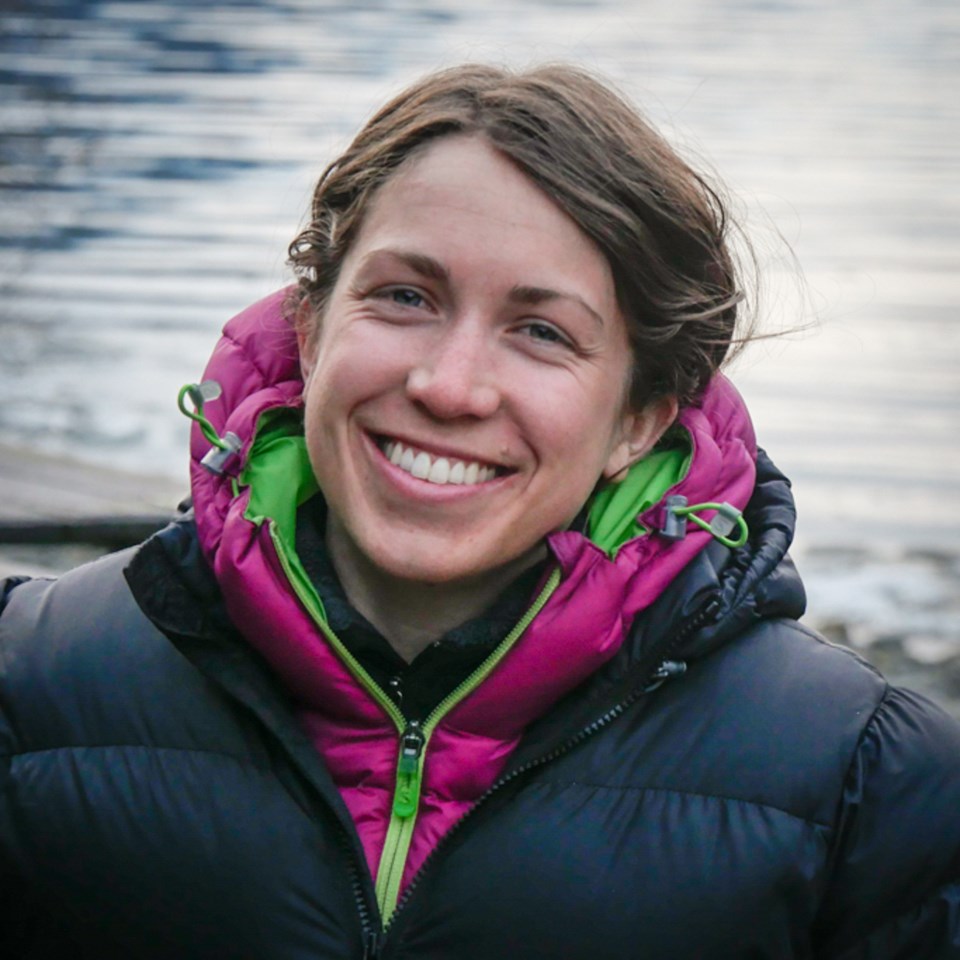 In the summer of 2018, Wylie's program started with rock climbing in June, a day hike in July, another in August and finally the group put their skills to the test on the Juan de Fuca Marine Trail. And Mosher was there to capture it all. The journey became The Weight We Carry.
 "We carry the weight of things we've experienced in life, and it's easier to do, it's easier to carry that weight if we can make meaning out of our experiences. So the film title refers to both physically carrying backpacks for four days, but also the weight of experiences of traumatic things people have been through, which I think is true for all of us," Mosher said. "If we can process those heavy experiences and deal with them and turn them into lessons, it makes it easier."
 On the trail, the men talk about their gear while they set up camp. One mentions sleeping on hard surfaces while the small tent reminds another of the close quarters of jail. In a later scene, a third man calls his sleeping bag a piece of "home." These little details give a sense of not only what the men have lived through, but what they continue to process.
"The difference is that it's a completely new experience when you can choose it," Mosher said of camping. "It's really about who you're with, being out on the trail, having this shared experience with these people — and it's still hard, but it's hard by choice. It's a really big difference to when something is hard, but you haven't chosen to be there."
 While it was a new experience for her subjects, Mosher had been on the Juan de Fuca before.
 "I've always been intrigued by long hiking trips. My parents did the West Coast Trail back in the 1980s, so as a kid I grew up with these ideas of hiking on the coast as being this really cool experience where you get to know people — kind of a transformational place — with really beautiful landscape."
 While the entire documentary was filmed on Vancouver Island, Mosher said its themes are relevant to people who live off the island as well. She hopes it will inspire viewers to be more open-minded and listen to people's different experiences.
 "I saw this story as a way to lift some of the stigma around having mental health issues,"
Mosher said. "Maybe this is an encouragement for people who need it to seek help and talk about what they've experienced."
 While Mosher is currently submitting The Weight We Carry to various film festivals, it can be watched on CBC Gem here.
 "One of the interesting things from making this film was that, yes, these men have all experienced homelessness in a different way, but giving them the chance to tell their story about what that homelessness looked like and felt like for them, I think took the label off. These guys are humans first, and they're just people who have been through a lot and are learning to deal with it," Mosher said.
"These guys are definitely on a path to recovery."