They have hearts made of "Squamish gold" — wood!
Rotary Club of Squamish members have been repurposing wooden hearts to spread cheer around town during the pandemic.
Three years ago, Rotary launched a community Valentine's Day event called "Rotary Hearts: a Celebration of Love," where people could buy hearts to be painted with romantic messages.
The hearts were then placed in shop windows around town.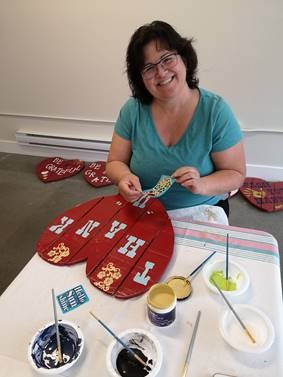 This past week, Rotarians refurbished those hearts with new messages of hope, encouragement, and thanks.
About 50 of the hearts can now be found along some popular Squamish trails including the Estuary/Swan Trail, Smoke Bluffs Trail, Jack's Trail, along the golf course and spawning channels, Ray Peters Trail, and Logger Creek Nature Trail.
"We hope everyone enjoys your walk or ride and the words of hope, encouragement, and thanks," said the Rotary Club's Brian Finley in an email to The Chief.
If you spot a heart, feel free to snap a selfie and post it to the Rotary Club of Squamish Facebook page.
"We do ask that you do not remove any of the hearts so that everyone has an opportunity to appreciate them," Finley said.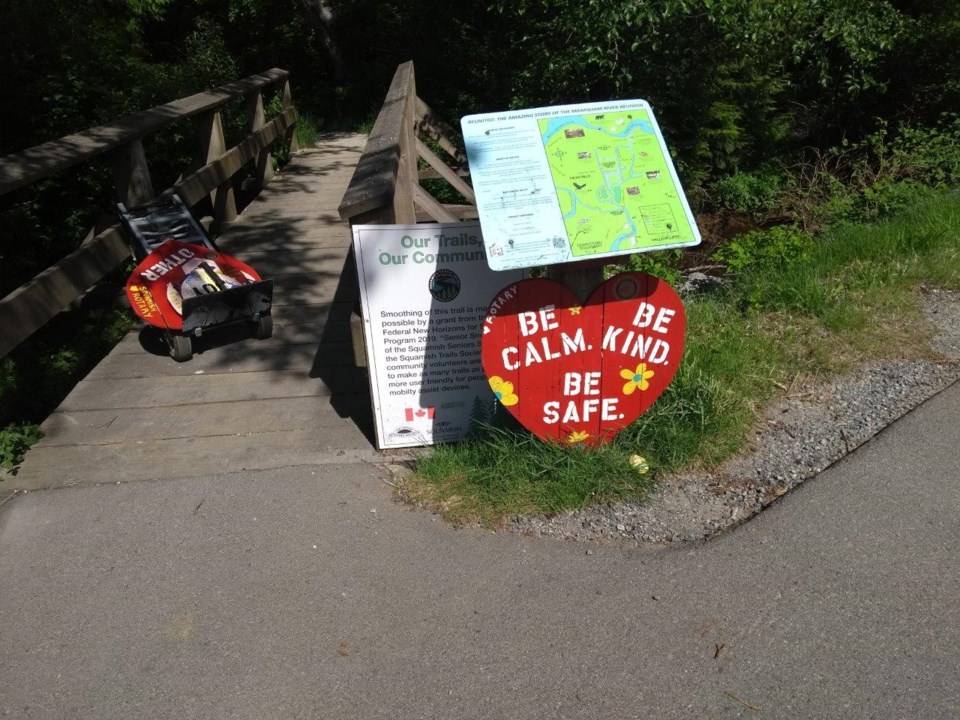 .