The day can be long and exhausting for patients who are receiving cancer treatments at Squamish Hospital.
To help, Sea to Sky Hospice Society volunteers can break up the day with a tea service visit that includes tea, a homemade snack and a chat.
The rickety tea service trolley-cart at the Whistler Blackcomb Foundation Sea-to-Sky Community Hospice will soon be replaced with a newer model, thanks to a donation from GFL Environmental.
The hospice is located in a renovated wing between Squamish Hospital and Hilltop House.
"The hospice is near and dear to my heart," said GFL Squamish's Denise Imbeau, who has also been a volunteer at the facility.
"I have lost loved ones and the hospice has been right there... I think they are the unsung hero. People don't really think about hospice until they need them, and then they are right there for them."
The late Bill McNeney was a friend who was very supportive of the Sea to Sky Hospice and so Imbeau said she also wanted to carry on helping the hospice in his spirit.
The Full Circle Project grant of $4,000 will also go toward hospice bereavement programming, which is ongoing in a virtual format during the pandemic. Socially-distanced bereavement walks outside are also ongoing.
With COVID-19, the tea service was suspended, but hopefully will be relaunched soon. The society members are brainstorming with medical experts on how it can be safely carried out with pandemic protocols in place.
"The service that we do is not just for people who are in their immediate, final weeks of life. We want people to start thinking about these things earlier on in the trajectory and we also want people to know that we provide services for caregivers and those who are left behind, for bereavement," said Jen Dunkin, the board chair of the Sea to Sky Hospice Society.
"Yes, we provide support for individuals who are nearing their end of life, but we also want to support those around them."
The newly-built hospice started receiving patients Oct. 1 of 2019; there were 57 admissions in its first year of operation, according to Dunkin.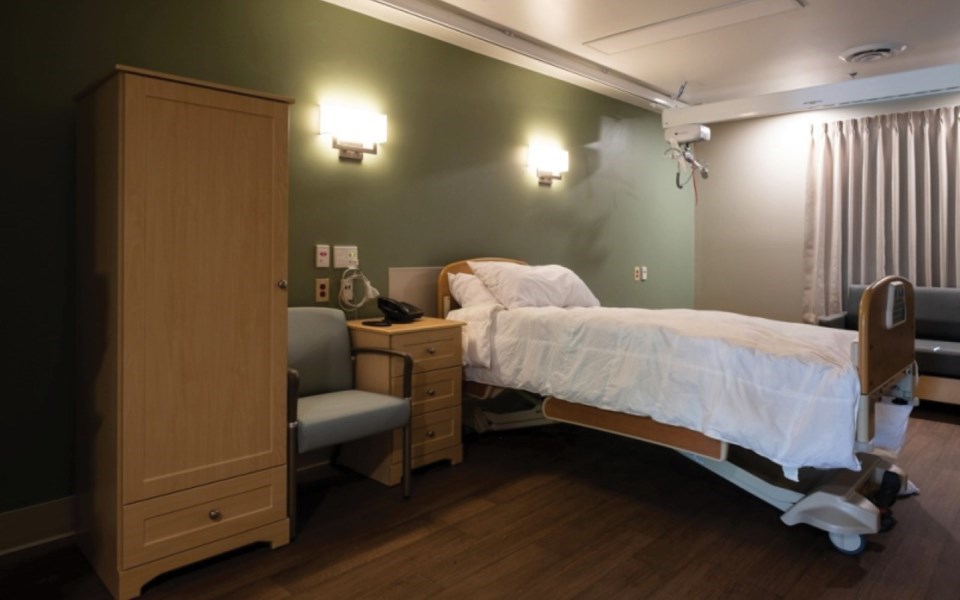 "We are seeing patients from throughout the corridor: from Furry Creek through Pemberton... and even D'Arcy," she said. "That was one of the main goals of building the hospice facility — so that we can improve access to individuals throughout the corridor, not just Squamish. So, that is really great to see."
Since it opened, the hospice palliative care team has provided end of life care, pain and symptom management care, respite care and medical assistance in dying care, she added.
"We have provided a full scope of services and used the unit to its full capacity, though the public areas have been temporarily restricted, due to COVID."
Typically, approximately 50 volunteers donate their time to provide direct patient support at the hospice, Dunkin said.
While the pandemic has obviously presented challenges for the hospice volunteers, staff and patients, there have been some unintended positives. The facility's outdoor patio area with planters was intended to be for patients to look out at, but also has served families well as they stay outside looking in at loved ones during the pandemic, Dunkin said.
"That has been a really nice unintended benefit of that particular outdoor area."
The Sea to Sky Hospice Society virtual AGM is on Oct. 26; an online bereavement support group will start on Oct. 27 on Tuesday mornings.
For more information, go to seatoskyhospicesociety.ca/.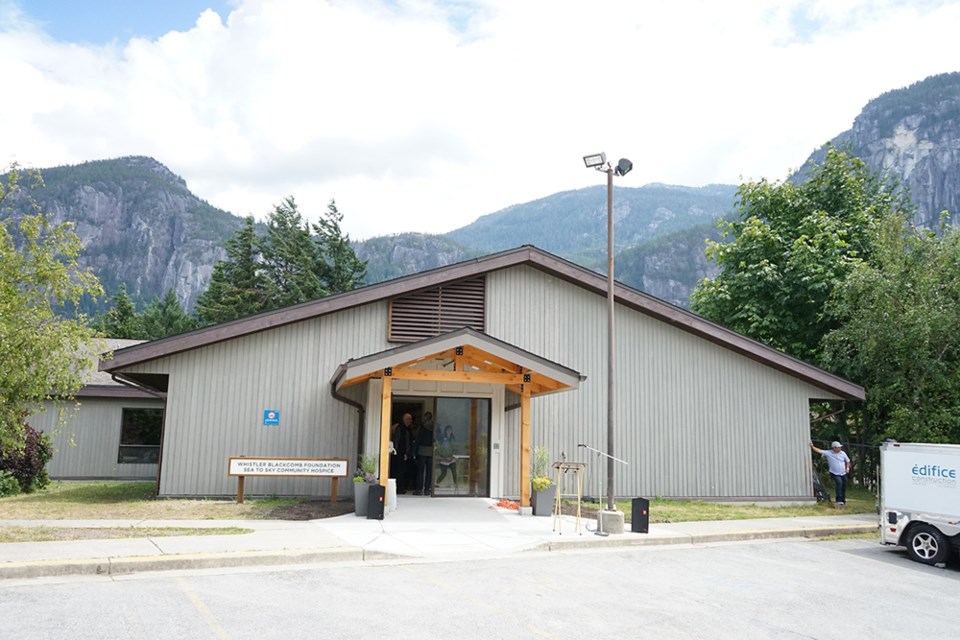 **Please note, this story has been corrected since it was first posted. In one spot, the story originally said Squamish Hospice Society. It should have said Sea to Sky Hospice Society.