Editor's note: We know many in Squamish celebrate Christmas, so in honour of that holiday, we bring you this festive story that local Wolfgang Wittenburg created for his grandchildren and graciously allowed us to share with readers.
Here they were, close to a path behind a big school, watching pupils going to school, and people walking their dogs, enjoying the seasons and quietly growing.
Then — suddenly — one winter day, they heard the noise of a machine and Oh, my! it was the clipping monster — Snip! Snip! Snip!
Too close to the path, they were cut and fell with a thud into the ditch.
The world looked suddenly upside down and they were very sad.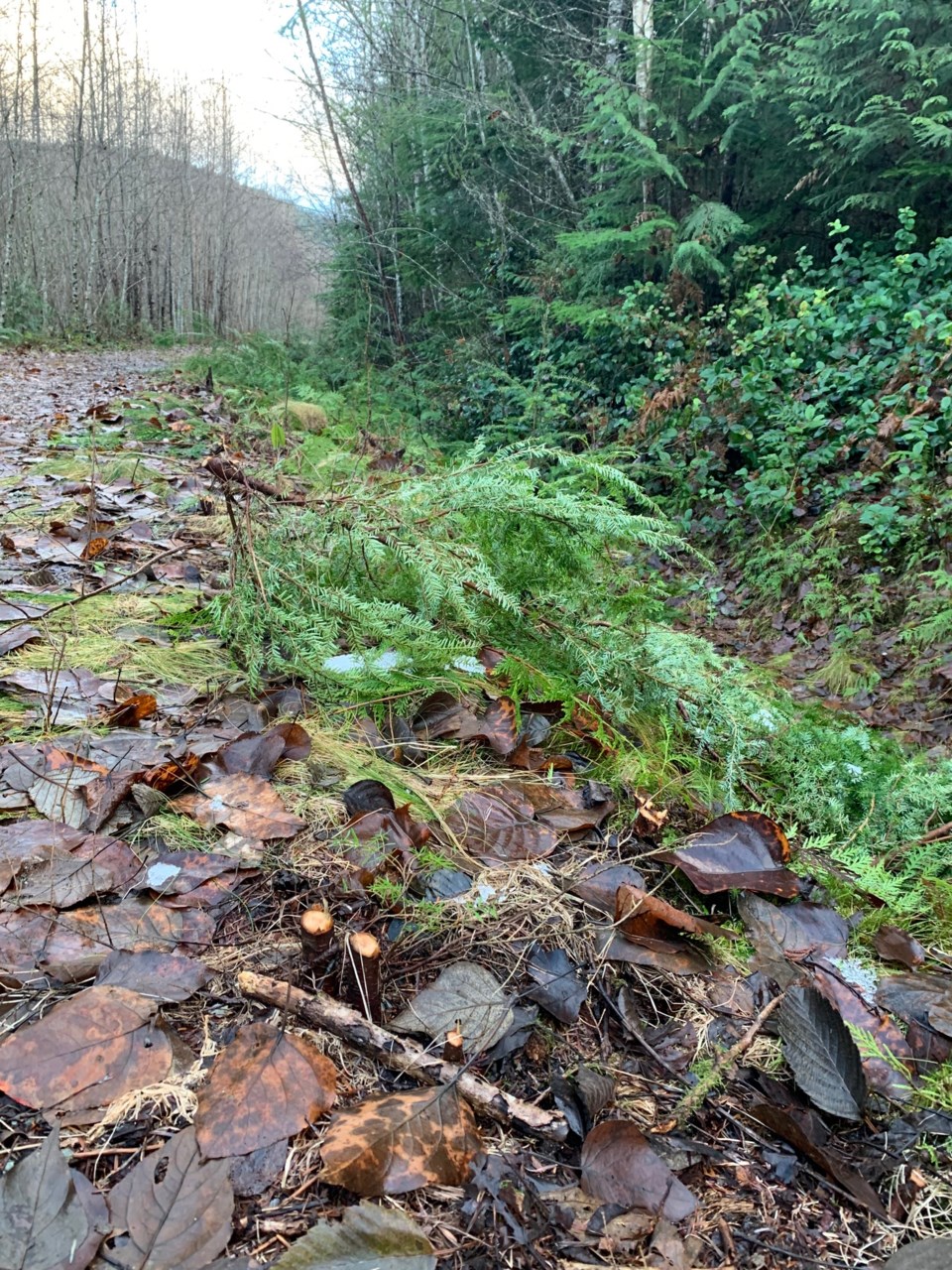 No more watching over the path; no more growing!
So, they remained for several days, thinking back to how it was before, and as they did that, they heard footsteps and soon saw above them, on the path, a kindly looking old man approaching with his dog. He stopped and looked down, and then stepped closer, hauling one and then the other little tree out of the ditch. He put them upright and looked at them with a smile.
If the little trees could have smiled, they would have too because they could feel that the man meant well for them.
He picked up the little trees and carried them along the path he came from, with his dog running beside him.
For the first time, the little trees got to find out where this path was leading.
Soon they emerged from the woods, crossed a road and found themselves among houses with gardens in front of them. It was all very exciting and they wondered what was going to happen next.
The smaller one of the two little trees was planted between two of his tree cousins in front of a house; the other one across the street so that the two friends could see each other.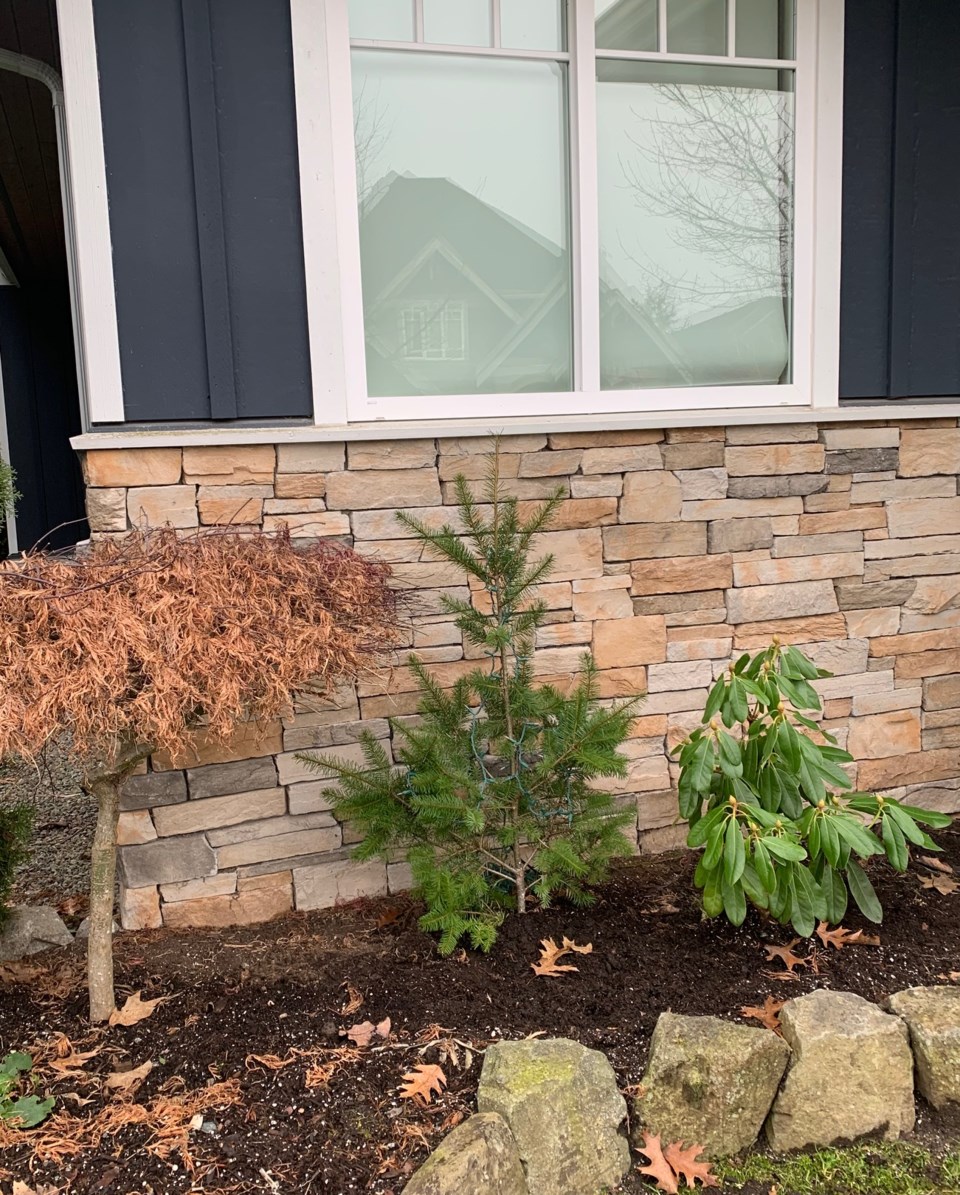 The man wrapped it gently with green string full of what looked to the little tree-like frozen water drops.
A kindly neighbour helped decorate the larger of the little trees with all kinds of strange ornaments and those same frozen drops on strings.
What could this all mean?
The little trees waved to each other and waited anxiously.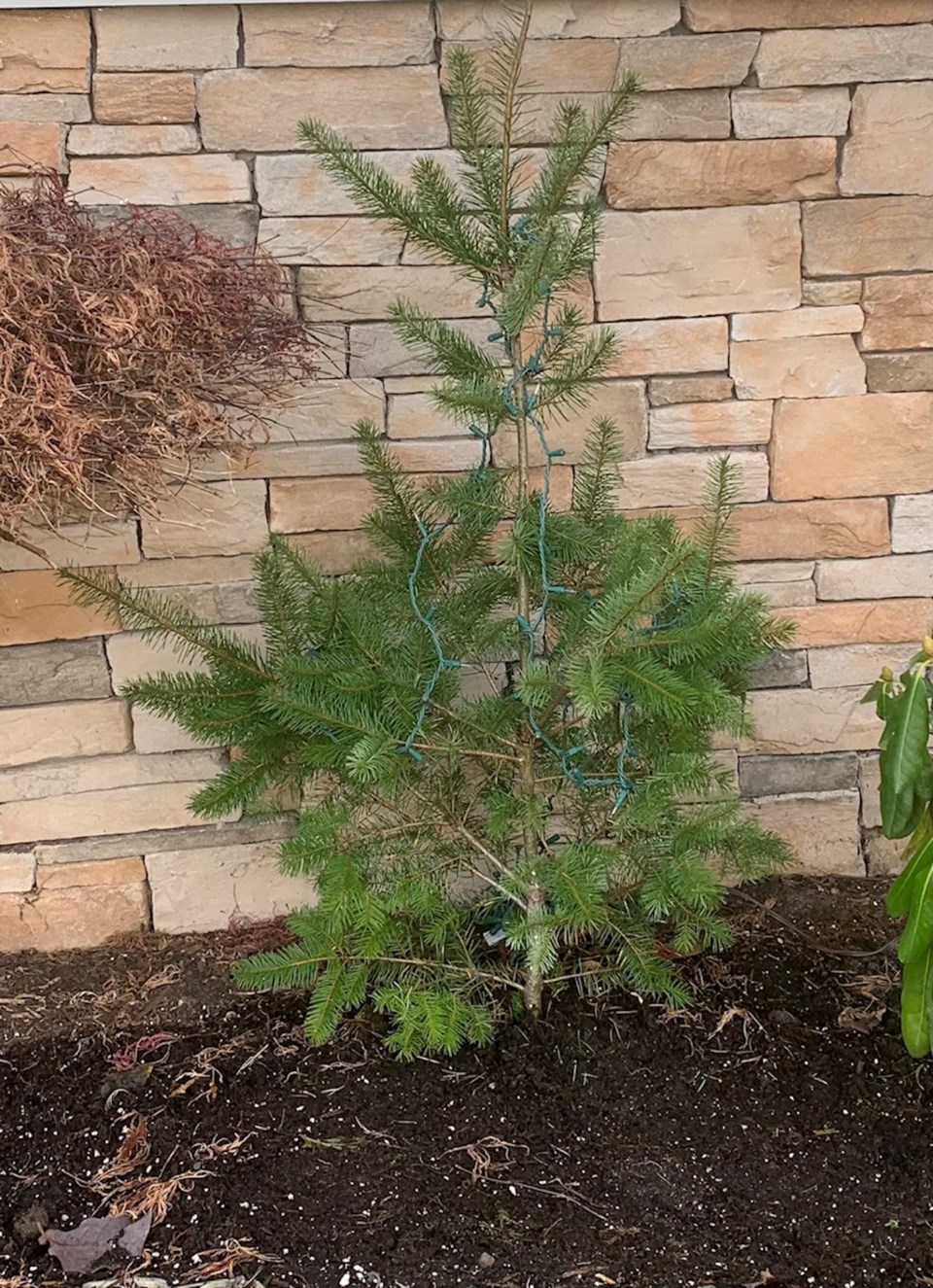 The little trees waited and waited.
Soon evening approached. It got dark, and lights began to flick on one by one in the houses. Then it happened!
All of a sudden, one of the little trees was shining with a warm glow of light. How exciting was that! The little tree was about to wave to its friend across the street when it saw its friend was shining in finery too — all made up of colourful lights.
The little trees were very happy because they now knew that they were chosen for something very special: to announce the coming of Christmas as Christmas Trees!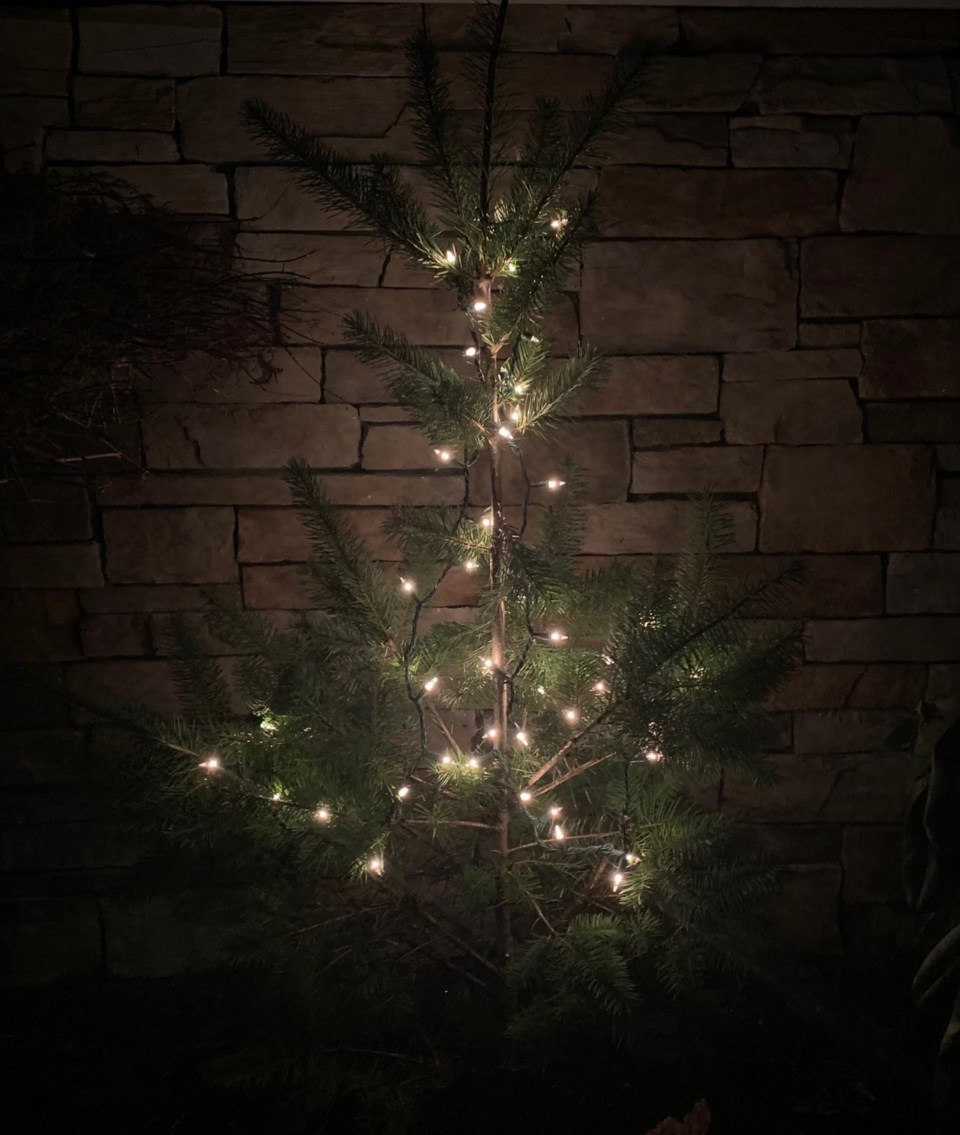 What a change of fortune since they were found in that ditch! They looked up and down the street and saw a lot of other bright lights, and even glimpsed Santa Claus on a front porch.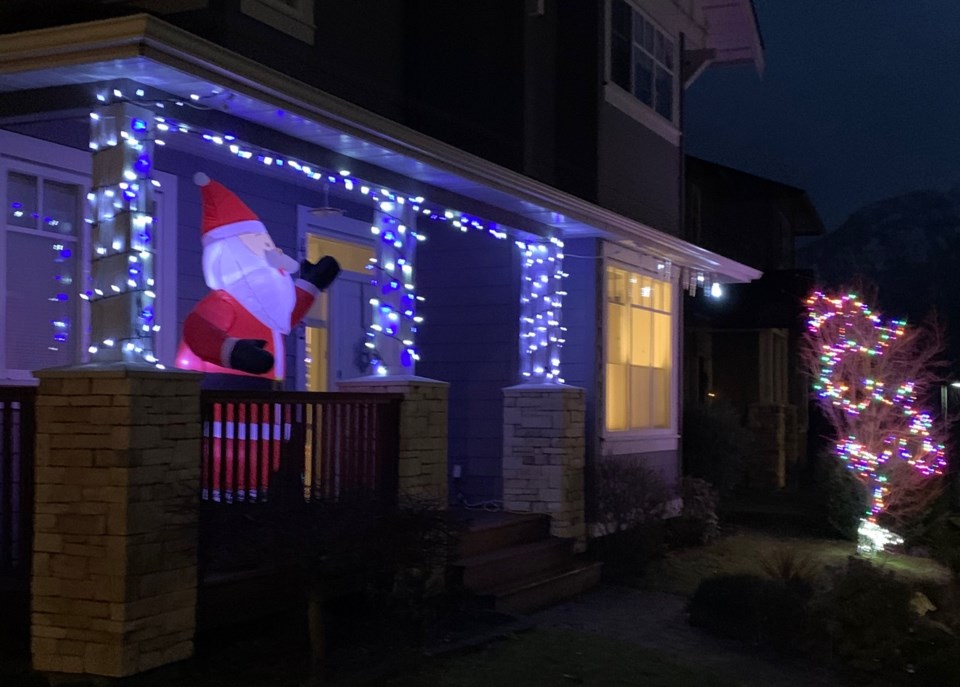 Their joy knew no bounds.
Merry Christmas