Victory tastes sweet.
A Squamish sugar maker has secured two big wins at the 2020 Bigleaf Maple Syrup Festival at the BC Forest Discovery Centre in Duncan.
Kama Woods has secured first place for her dark syrup and also was picked as the overall judge's choice in the contest, which was on Feb. 1 and 2.
It's a significant boost for Woods, who's relatively new to sugar-making, with about two years of experience under her belt.
"It says I'm going the right direction," she said.
"The prize is really cool — to be recognized for creating something that actually turned out pretty good."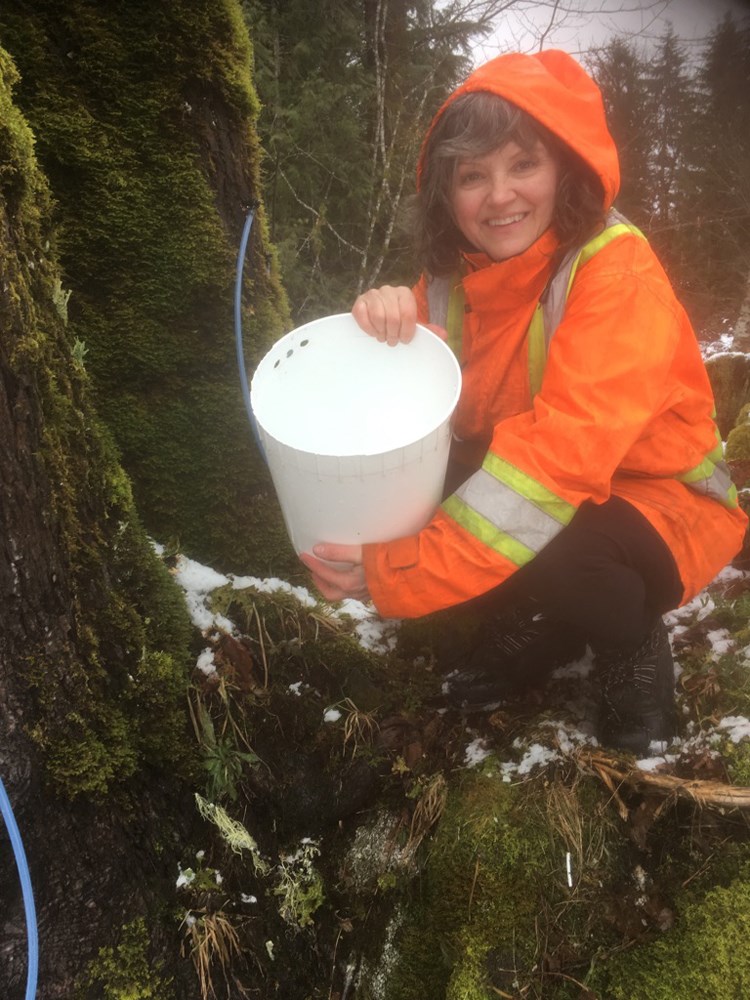 The syrup was made by Woods early this year and mailed off to the centre where a total of 30 contestants vied for domination in three categories — light, medium and dark syrup.
Dark syrup has more molasses in it and features a deep taste.
"The judges decided that mine had, along with the molasses, it also had a floral bouquet," said Woods.
"I was surprised that the dark did so well, so I learned something new."
The process for making the perfect maple syrup is painstaking.
On an almost daily basis, in Paradise Valley, Woods will roll up in her ATV, pull in close to a tree and have look inside the buckets, which have been accumulating maple sap from taps bored into the trunk of the tree.
When talking to The Chief on Feb. 7, she had 30 buckets out there, most with multiple taps.
If she's happy with what she sees, she takes the bucket and filters its contents through a sieve to eliminate any possible contaminants.
She then brings the sap back to her sugar shack where she puts it in a pan and starts boiling the sap with a wood stove set up outdoors and two propane cookers.
"Right now the sap is flowing really hard," she said.
It then goes through several steps of boiling, filtration and measurement before it can become syrup.
Woods says that local bigleaf maple syrup could become a prominent product.
She's hoping that she can bring her product to the community shortly, but is still working out the details.
"I think it's exciting," said Woods.