Summertime is synonymous with grilling.
Whether you're at a beach, cookout, or just in your own backyard, almost any kind of meal will taste better and match the season if you throw it on the grill. It's a social activity that also brings out the flavours of certain foods—seasonal ones, particularly—like no other cooking method could.
It goes without saying that meats of all kinds taste great coming off the grill.
This is true for seafood as much as it is for old standards like hamburgers and hot dogs. A particularly excellent activity for those fortunate enough to live near a body of water can be to catch your own dinner before tossing it on the grill. And don't overlook the transformative power the grill has on vegetables, another food group with a flavour profile that can be entirely transformed by this cooking method.
Think onions, peppers, and tomatoes, which char beautifully, and can be particularly tasty paired with seafood—even on a kebab.
And since the last thing you want to do when gathering with friends and family for a delicious meal is spend all of your time cooking, Stacker compiled a list of grilling recipes you can make in 30 minutes or less from Allrecipes.
Read on for some 30 quick and easy recipes you can prepare in a jiffy.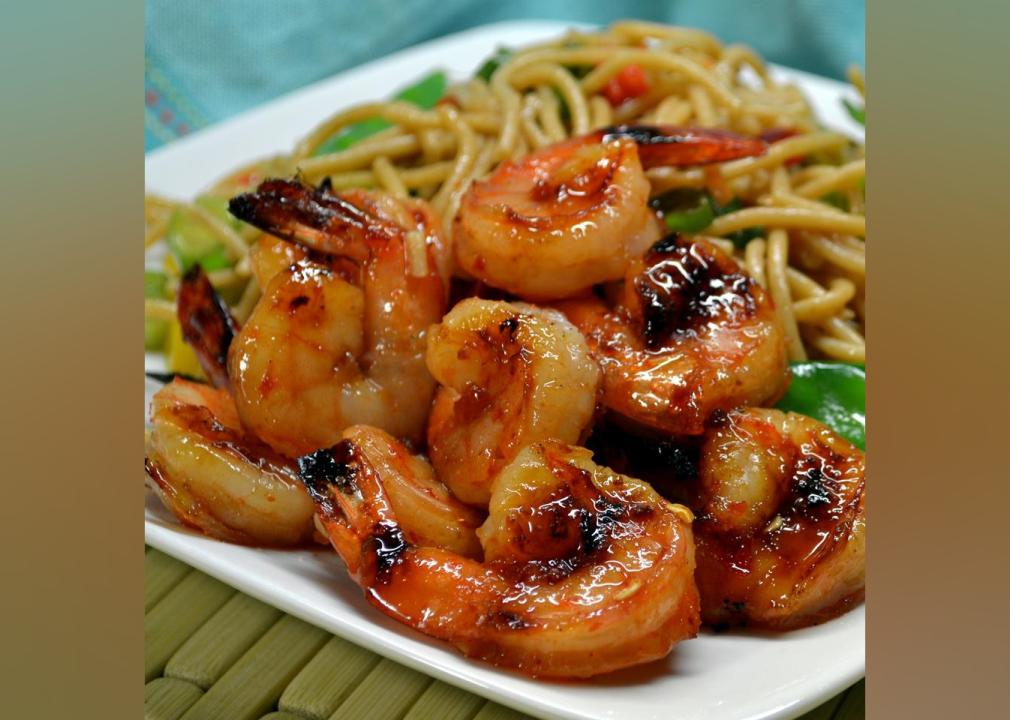 Allrecipes
Sweet and spicy grilled shrimp
- Prep: 10 mins
- Cook: 10 mins
- Total: 20 mins
- Servings: 4
- Number of ingredients: 4
- Read more about the recipe here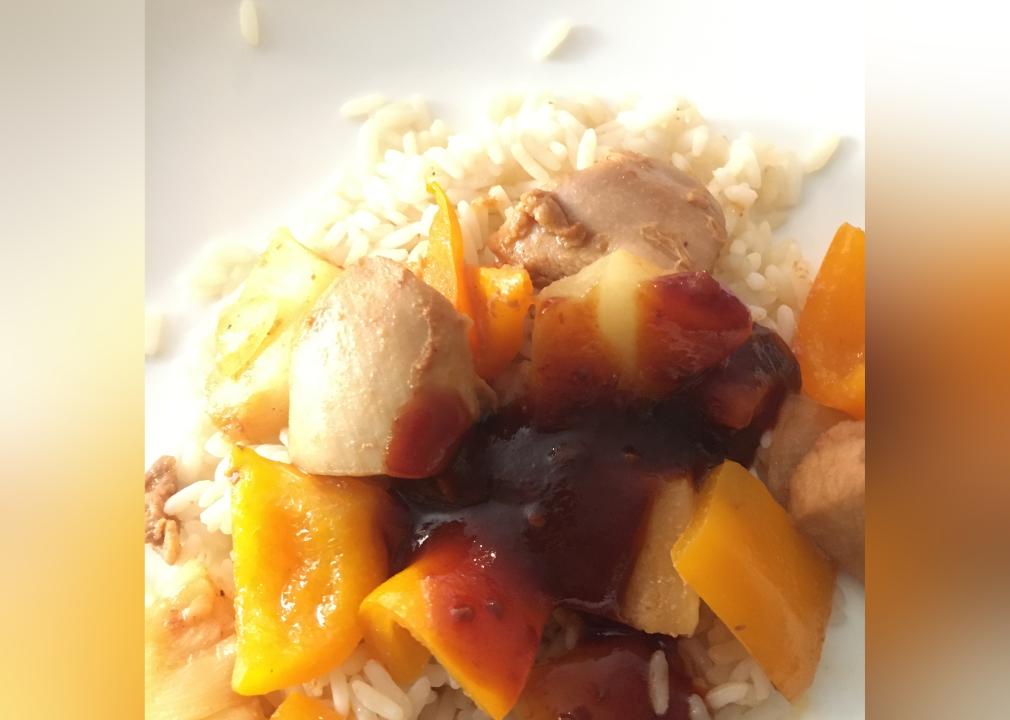 Allrecipes
Ultra easy pineapple chicken kabobs
- Prep: 15 mins
- Cook: 15 mins
- Total: 30 mins
- Servings: 2
- Yield: 2 servings
- Number of ingredients: 6
- Read more about the recipe here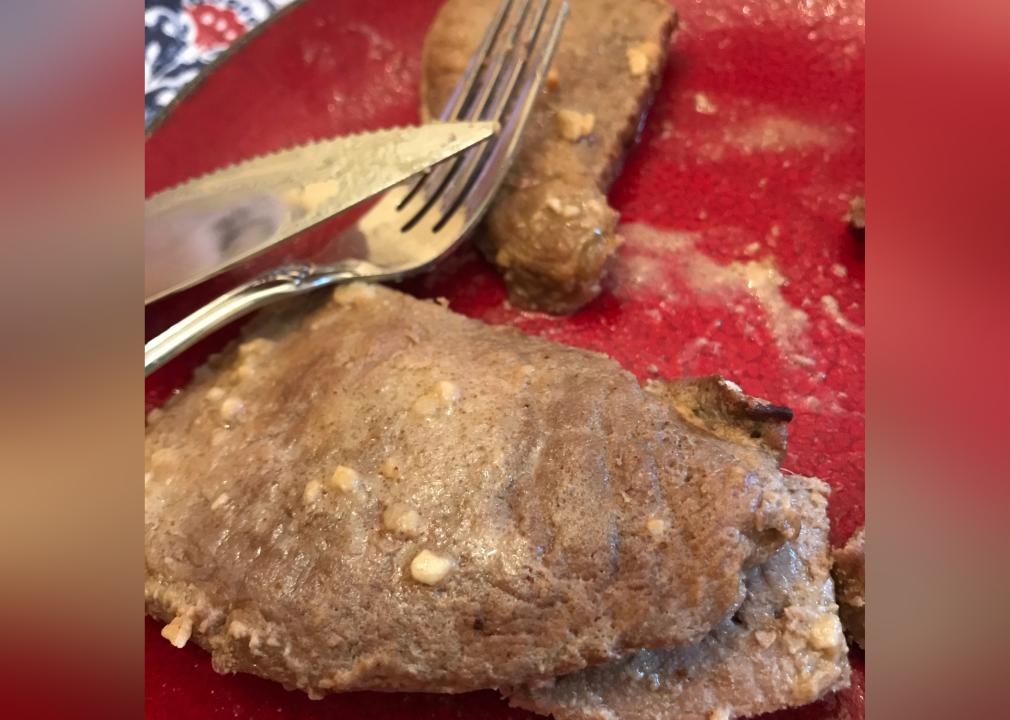 Allrecipes
Grilled spanish mustard beef
- Prep: 10 mins
- Cook: 5 mins
- Additional: 35 mins
- Total: 50 mins
- Servings: 4
- Yield: 4 servings
- Number of ingredients: 7
- Read more about the recipe here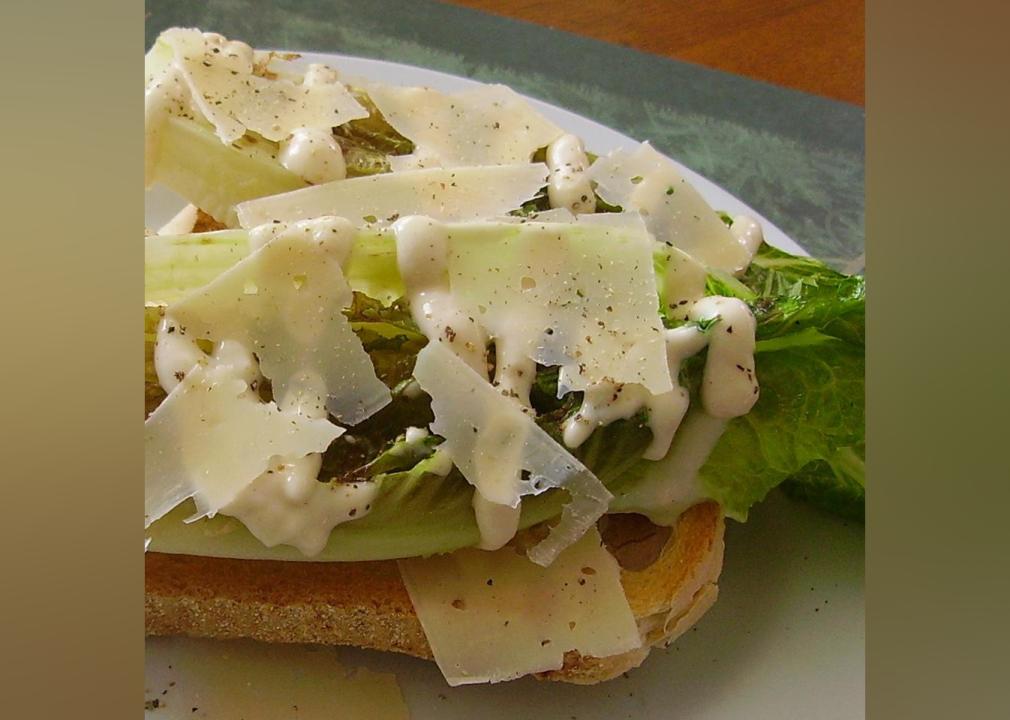 Allrecipes
Knife and fork grilled caesar salad
- Prep: 15 mins
- Cook: 10 mins
- Total: 25 mins
- Servings: 4
- Yield: 4 servings
- Number of ingredients: 8
- Read more about the recipe here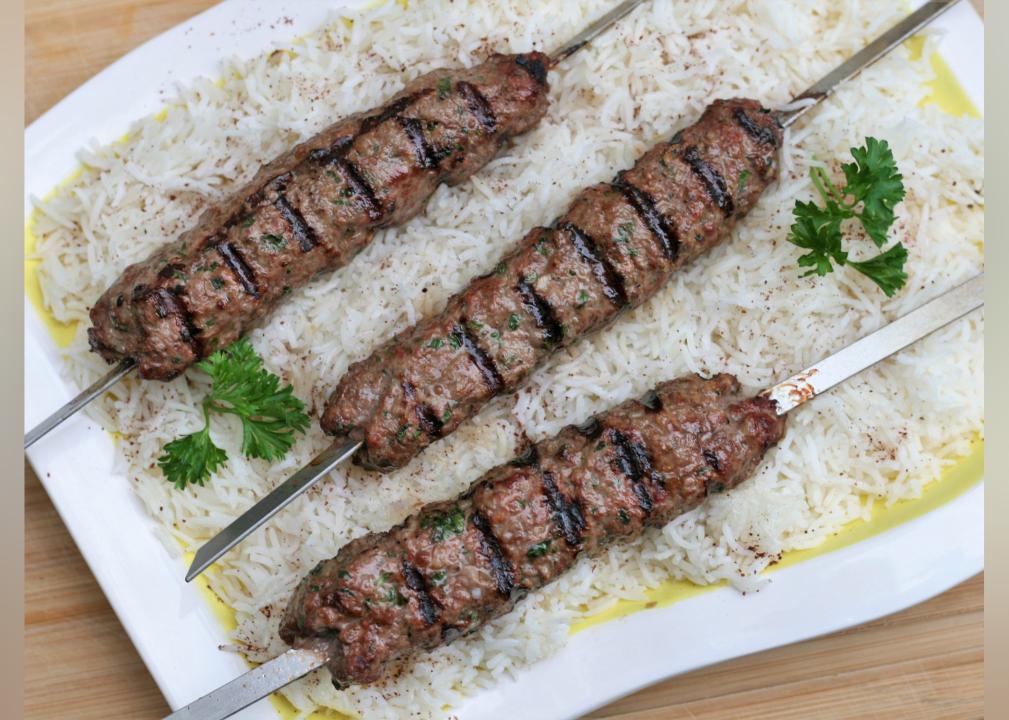 Allrecipes
Kafta (barbecue)
- Prep: 20 mins
- Cook: 10 mins
- Total: 30 mins
- Servings: 6
- Yield: 6 servings
- Number of ingredients: 8
- Read more about the recipe here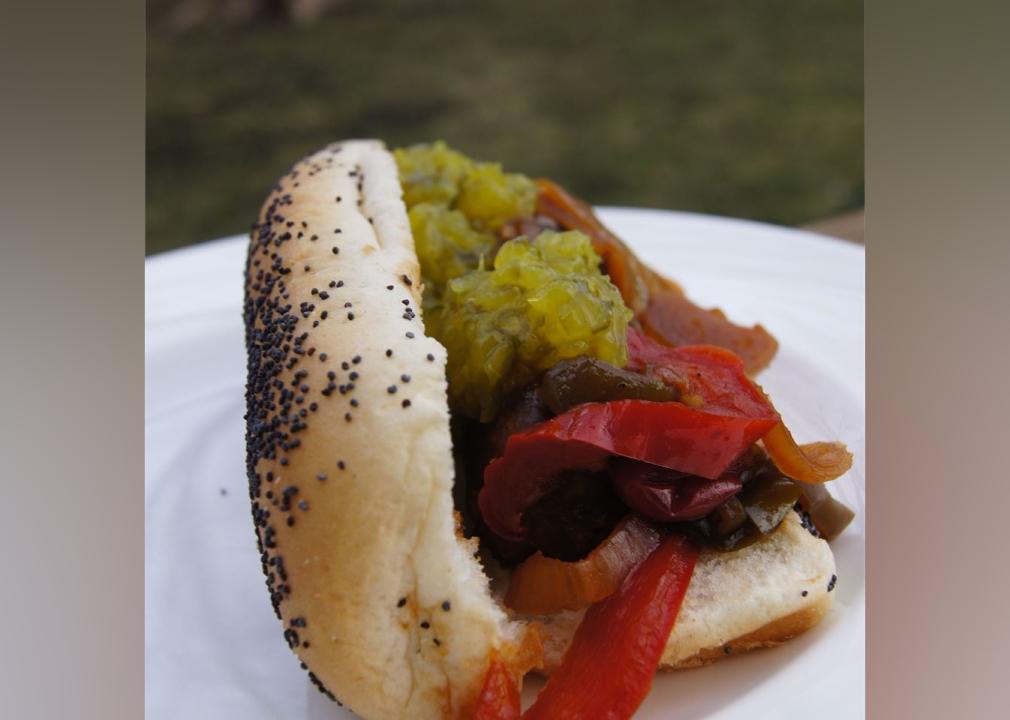 Allrecipes
Honey mustard beer brats
- Prep: 15 mins
- Cook: 5 hrs
- Total: 5 hrs 15 mins
- Servings: 10
- Yield: 10 servings
- Number of ingredients: 10
- Read more about the recipe here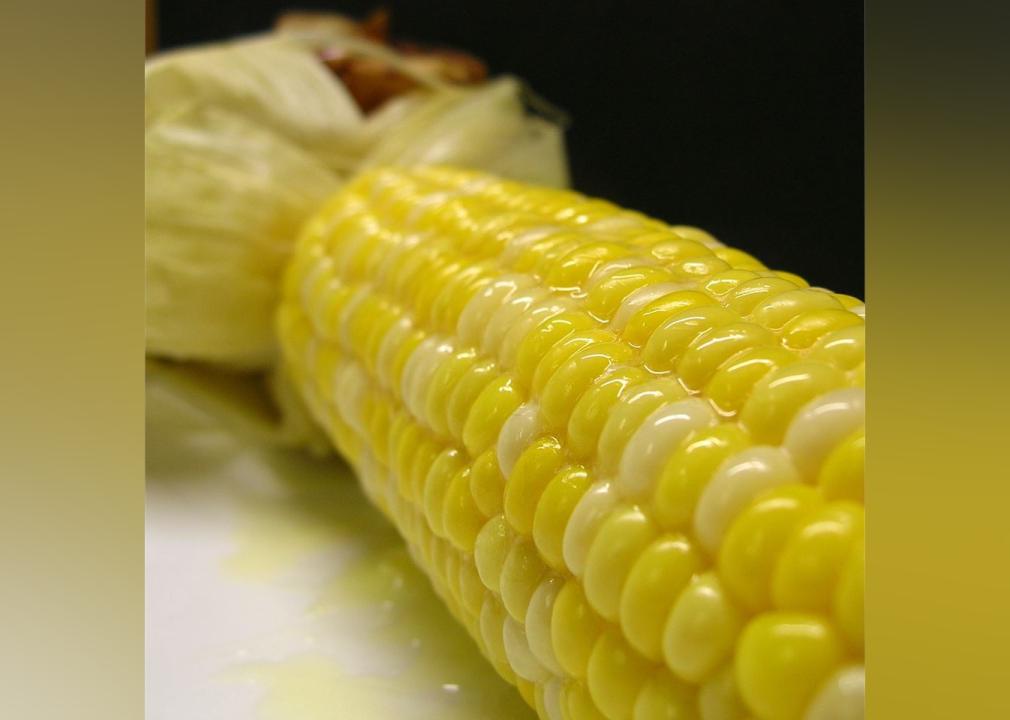 Allrecipes
Juicy grilled corn on the cob
- Prep: 10 mins
- Cook: 15 mins
- Additional: 30 mins
- Total: 55 mins
- Servings: 8
- Yield: 8 ears of corn
- Number of ingredients: 6
- Read more about the recipe here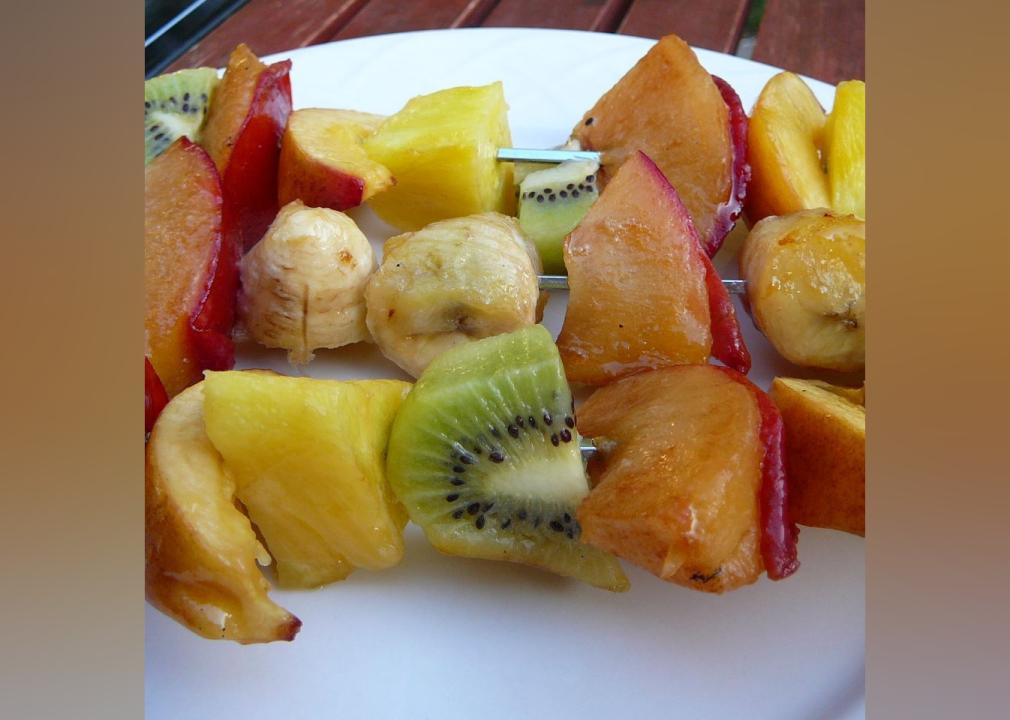 Allrecipes
Grilled fruit kabobs
- Prep: 15 mins
- Cook: 20 mins
- Total: 35 mins
- Servings: 6
- Yield: 12 kabobs
- Number of ingredients: 7
- Read more about the recipe here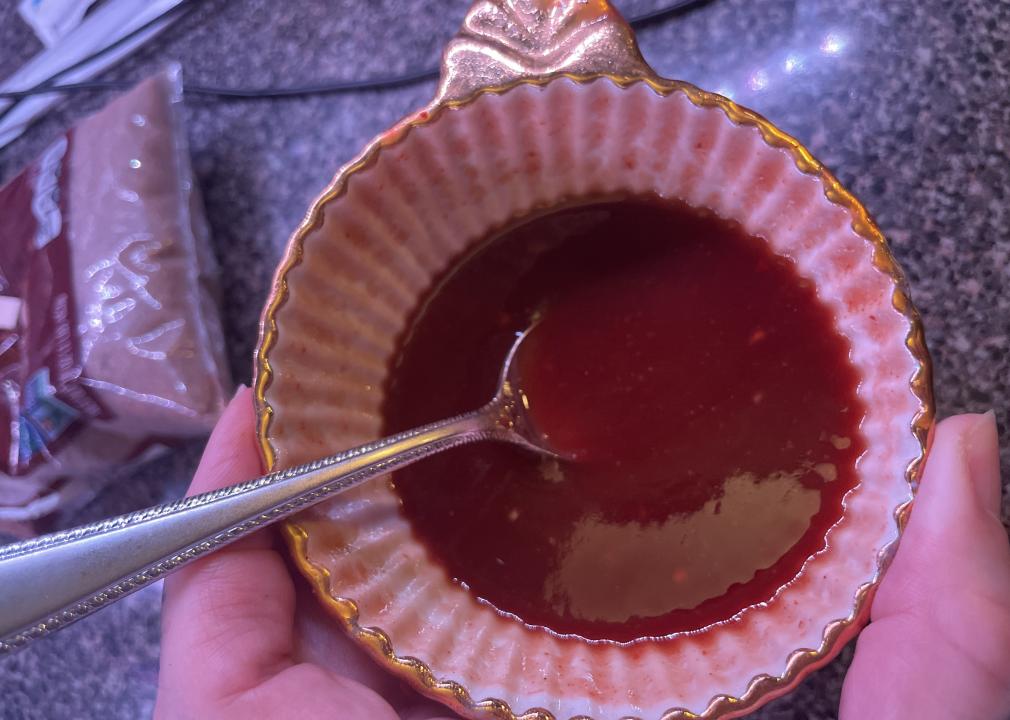 Allrecipes
A very popular barbecue sauce
- Prep: 10 mins
- Total: 10 mins
- Servings: 32
- Yield: 4 cups
- Number of ingredients: 10
- Read more about the recipe here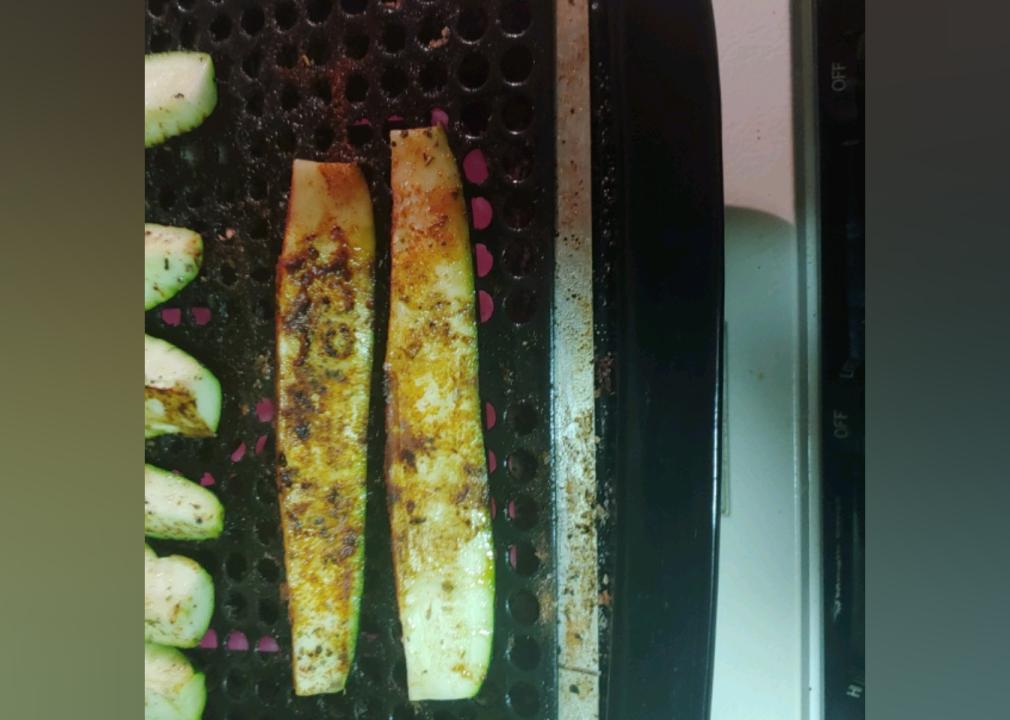 Allrecipes
Balsamic grilled zucchini
- Prep: 5 mins
- Cook: 10 mins
- Total: 15 mins
- Servings: 4
- Yield: 4 servings
- Number of ingredients: 6
- Read more about the recipe here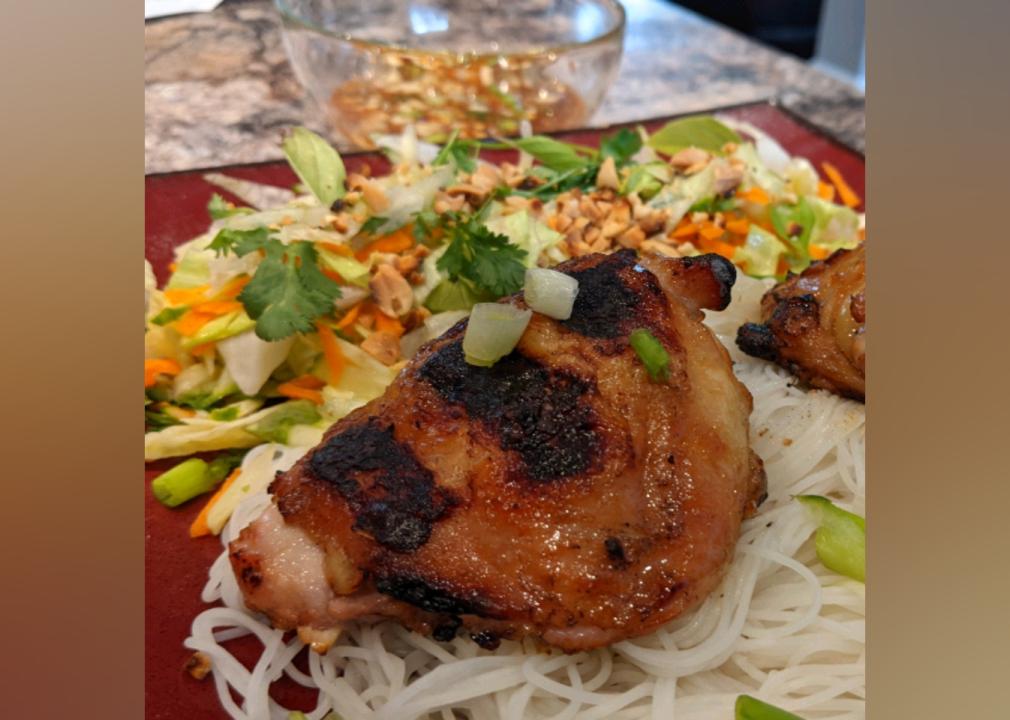 Allrecipes
Vietnamese grilled lemongrass chicken
- Prep: 10 mins
- Cook: 10 mins
- Additional: 20 mins
- Total: 40 mins
- Servings: 4
- Number of ingredients: 8
- Read more about the recipe here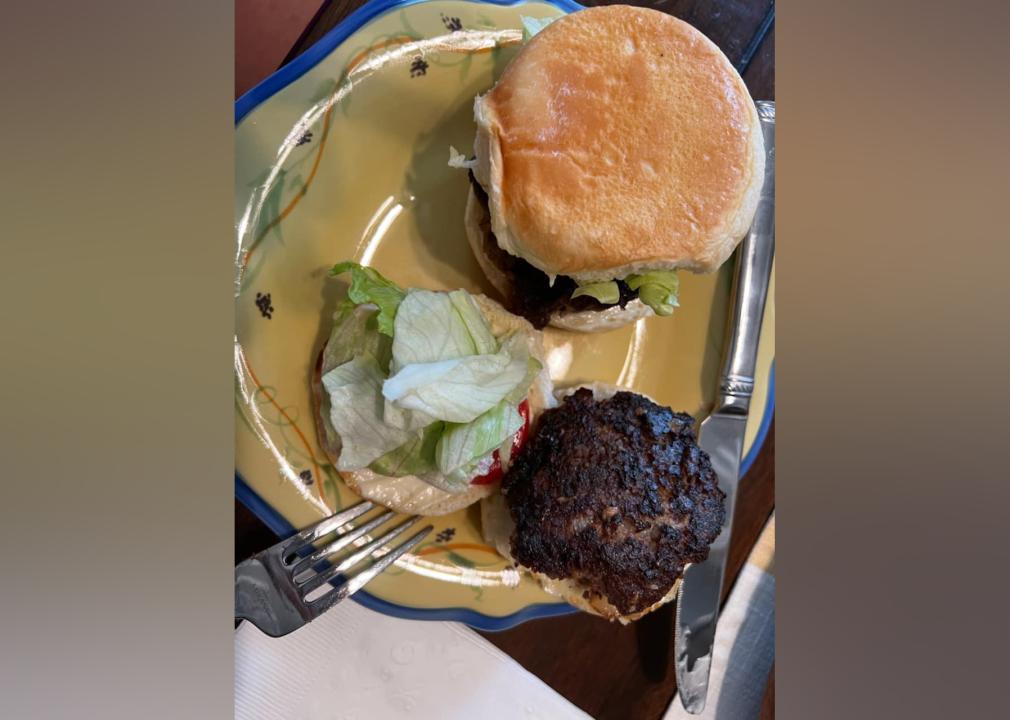 Allrecipes
Best hamburger ever
- Prep: 10 mins
- Cook: 10 mins
- Total: 20 mins
- Servings: 4
- Yield: 4 burgers
- Number of ingredients: 14
- Read more about the recipe here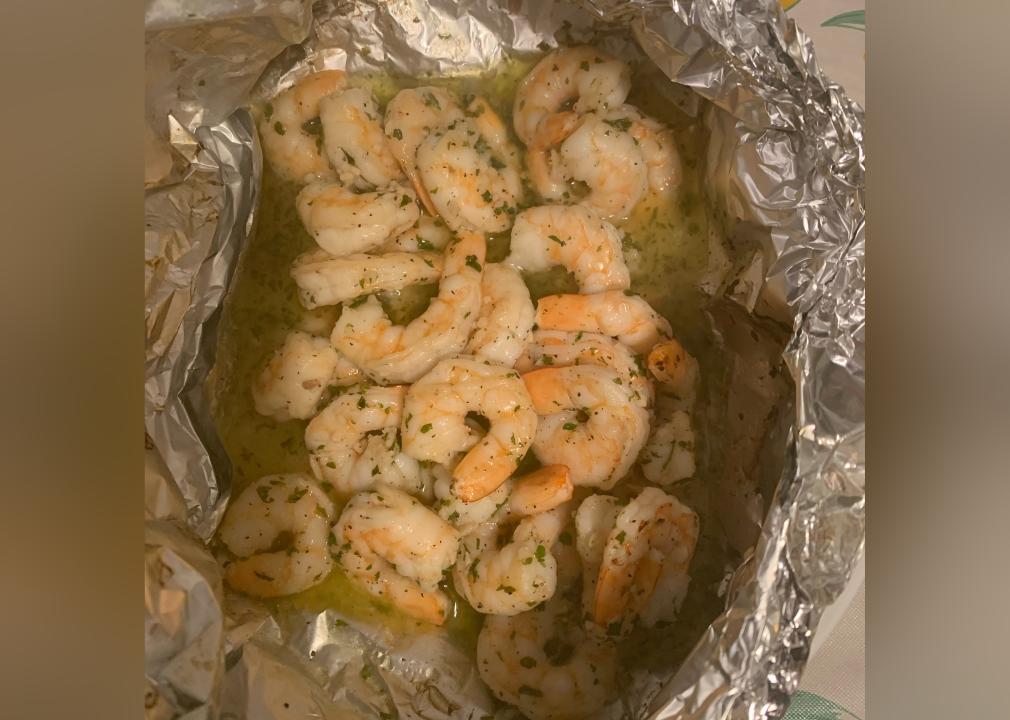 Allrecipes
Grilled shrimp scampi
- Prep: 30 mins
- Cook: 6 mins
- Total: 36 mins
- Servings: 6
- Yield: 6 servings
- Number of ingredients: 7
- Read more about the recipe here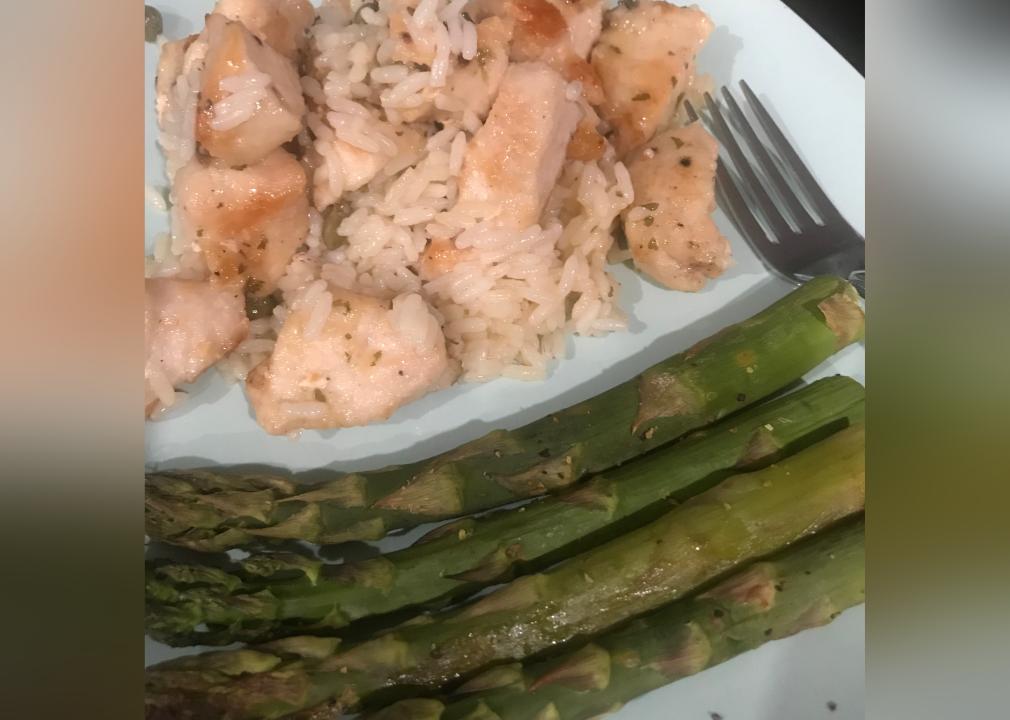 Allrecipes
Grilled asparagus
- Prep: 15 mins
- Cook: 3 mins
- Total: 18 mins
- Servings: 4
- Yield: 4 servings
- Number of ingredients: 3
- Read more about the recipe here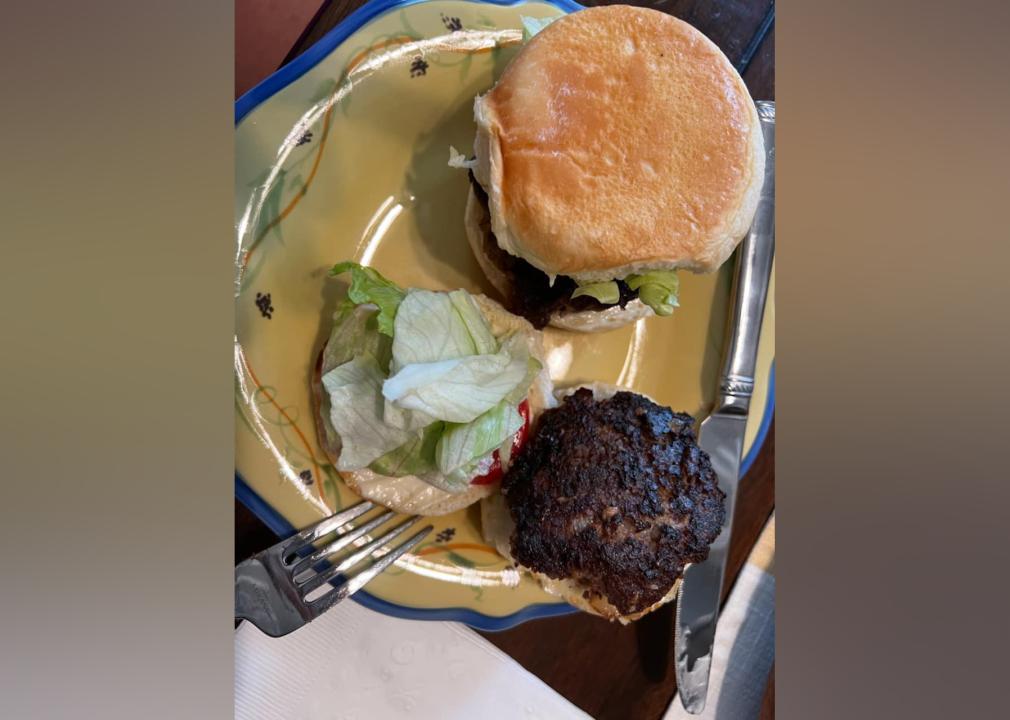 Allrecipes
Best hamburger ever
- Prep: 10 mins
- Cook: 10 mins
- Total: 20 mins
- Servings: 4
- Yield: 4 burgers
- Number of ingredients: 14
- Read more about the recipe here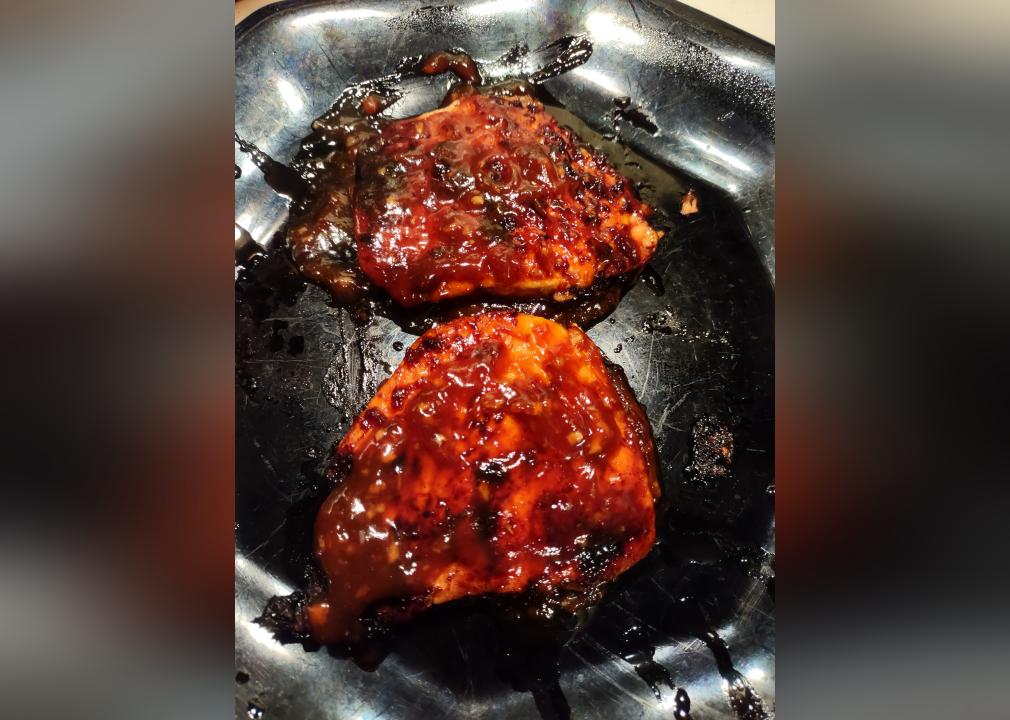 Allrecipes
World's best honey garlic pork chops
- Prep: 10 mins
- Cook: 15 mins
- Total: 25 mins
- Servings: 6
- Yield: 6 servings
- Number of ingredients: 5
- Read more about the recipe here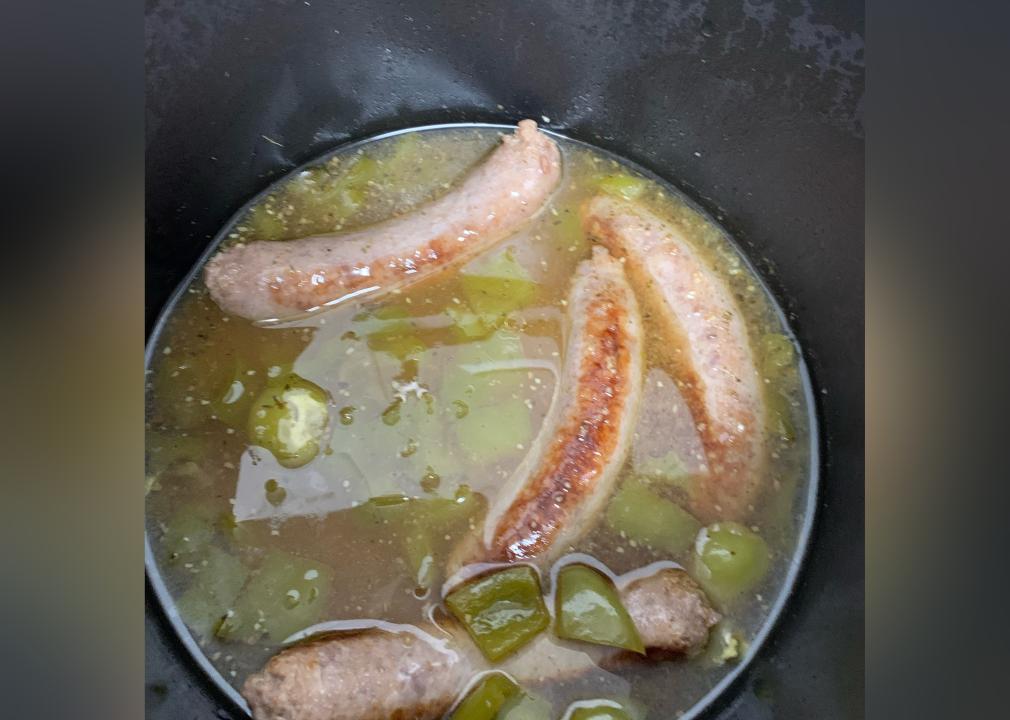 Allrecipes
Beer brats
- Prep: 5 mins
- Cook: 20 mins
- Total: 25 mins
- Servings: 10
- Number of ingredients: 7
- Read more about the recipe here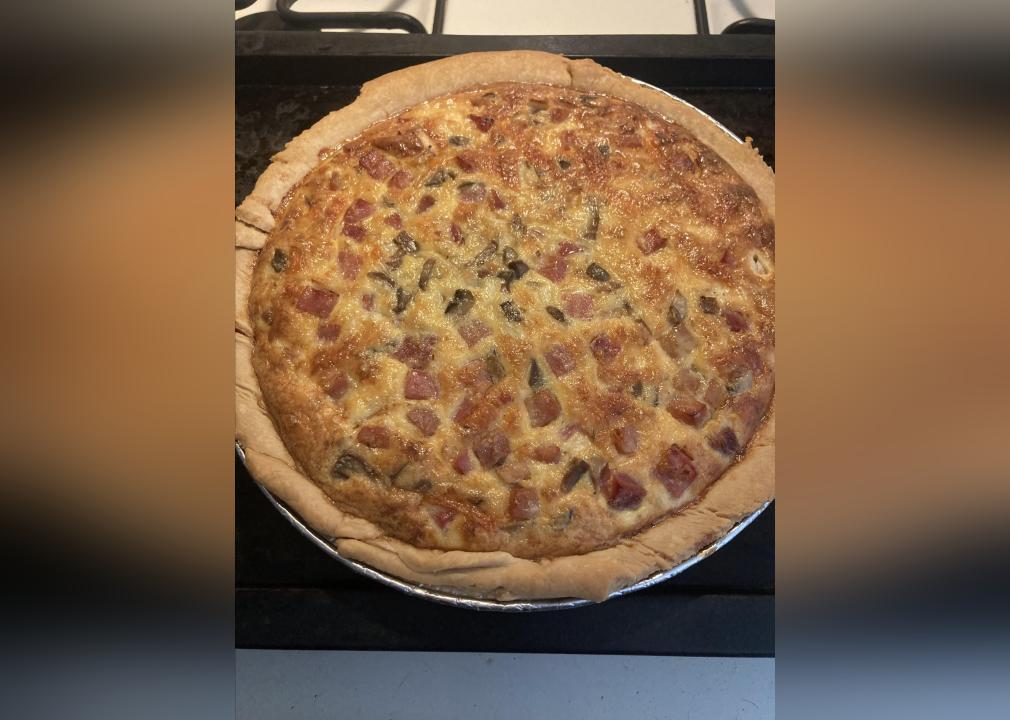 Allrecipes
Sirloin steak with garlic butter
- Prep: 20 mins
- Cook: 10 mins
- Total: 30 mins
- Servings: 8
- Number of ingredients: 5
- Read more about the recipe here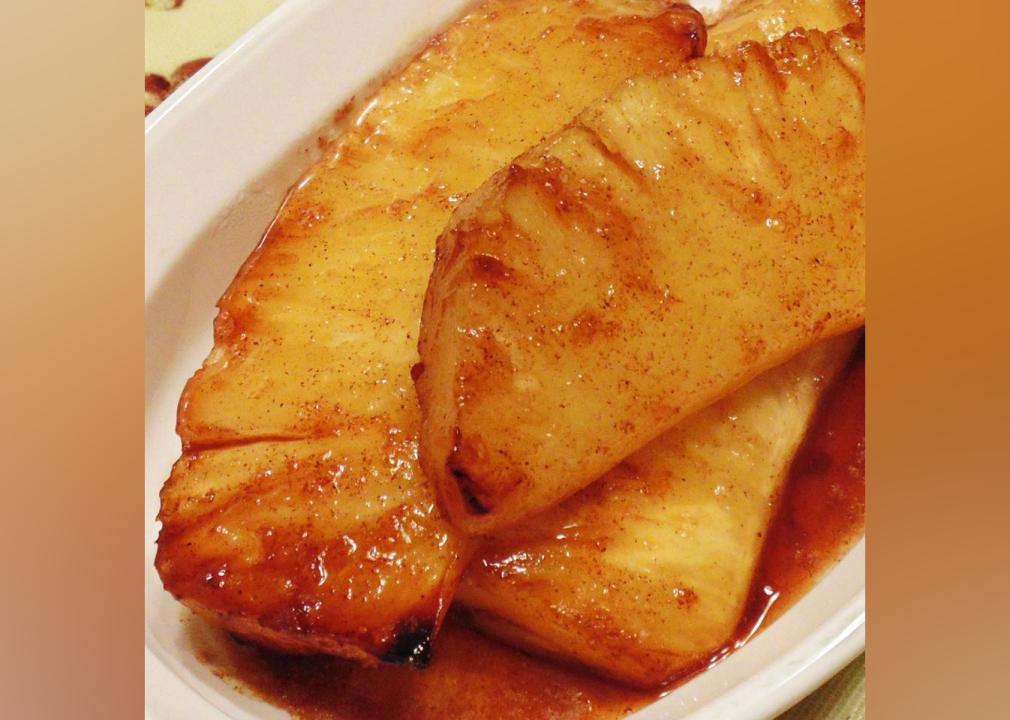 Allrecipes
Brazilian grilled pineapple
- Prep: 10 mins
- Cook: 10 mins
- Total: 20 mins
- Servings: 6
- Yield: 6 wedges
- Number of ingredients: 3
- Read more about the recipe here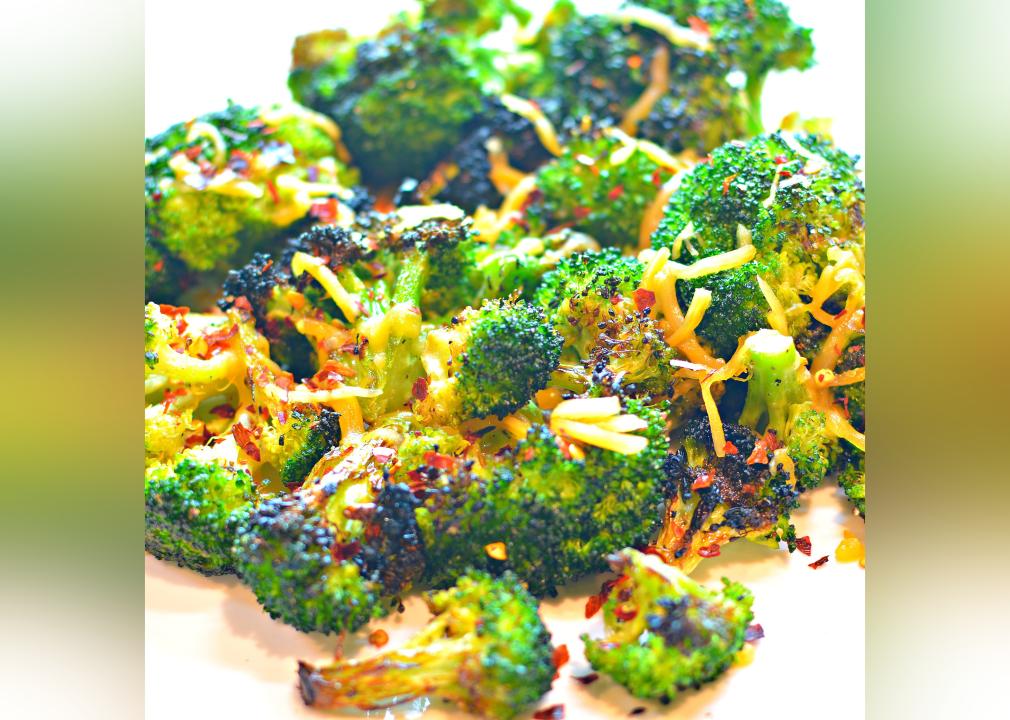 Allrecipes
Cheesy grilled broccoli
- Prep: 10 mins
- Cook: 10 mins
- Total: 20 mins
- Servings: 4
- Yield: 4 cups of broccoli
- Number of ingredients: 7
- Read more about the recipe here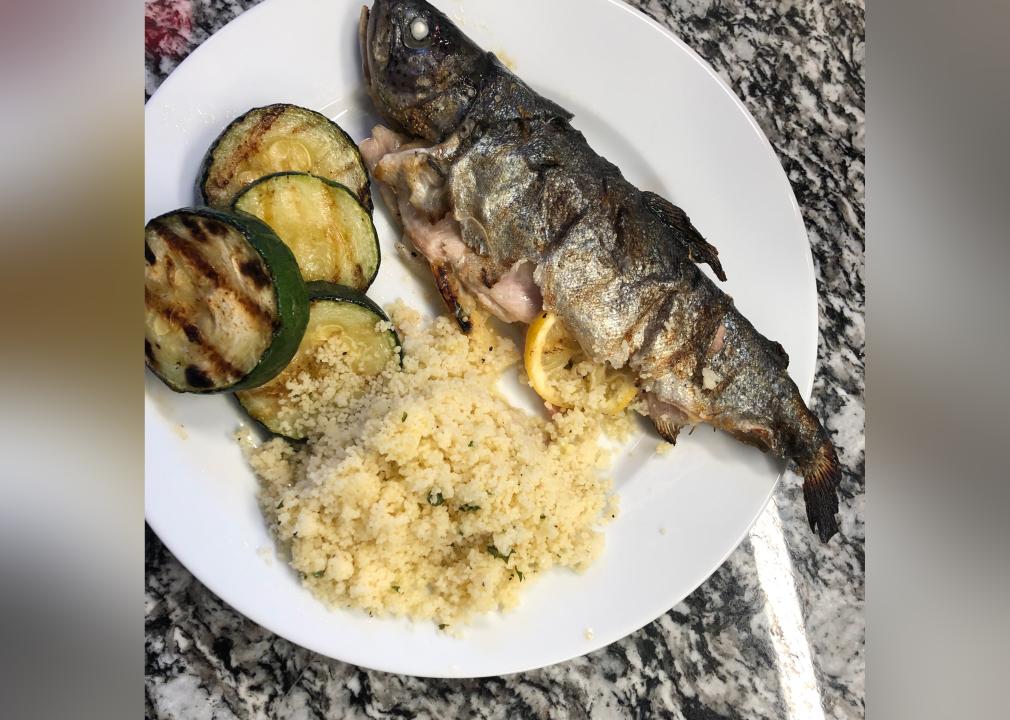 Allrecipes
Whole grilled trout
- Prep: 15 mins
- Cook: 15 mins
- Total: 30 mins
- Servings: 4
- Yield: 2 whole trout
- Number of ingredients: 9
- Read more about the recipe here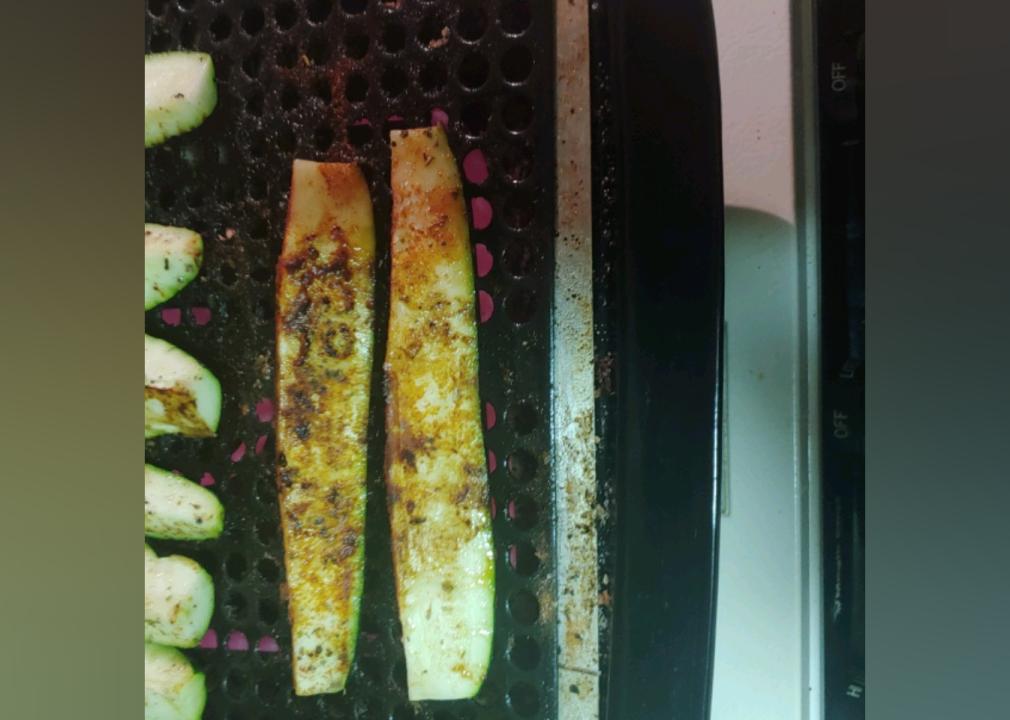 Allrecipes
Balsamic grilled zucchini
- Prep: 5 mins
- Cook: 10 mins
- Total: 15 mins
- Servings: 4
- Yield: 4 servings
- Number of ingredients: 6
- Read more about the recipe here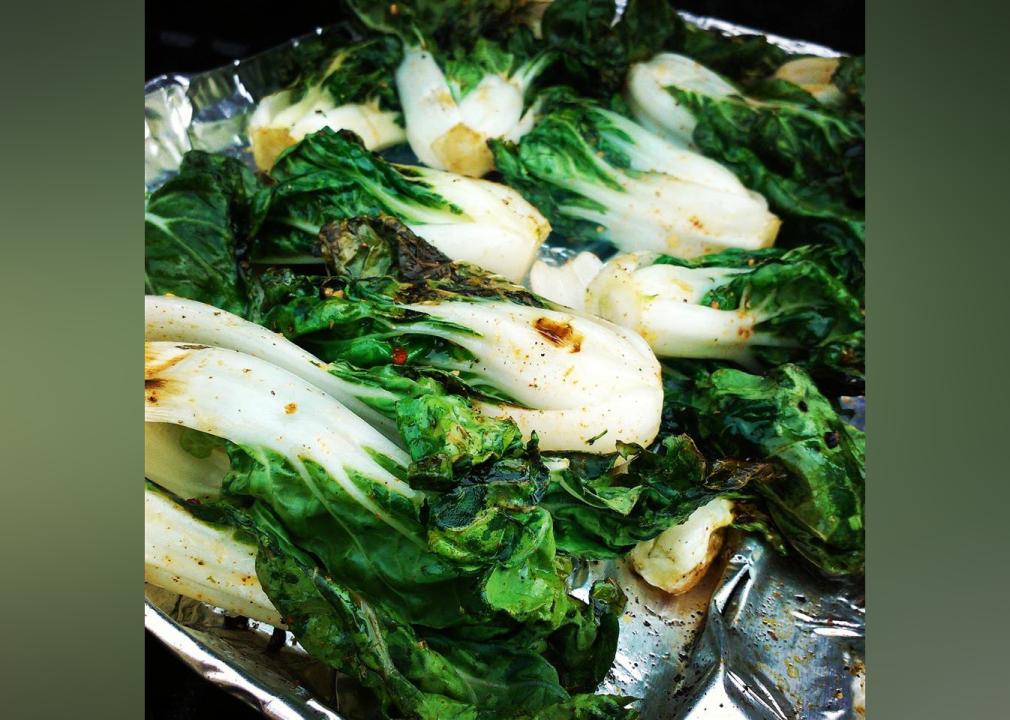 Allrecipes
Grilled bok choy
- Prep: 10 mins
- Cook: 15 mins
- Total: 25 mins
- Servings: 6
- Yield: 6 servings
- Number of ingredients: 7
- Read more about the recipe here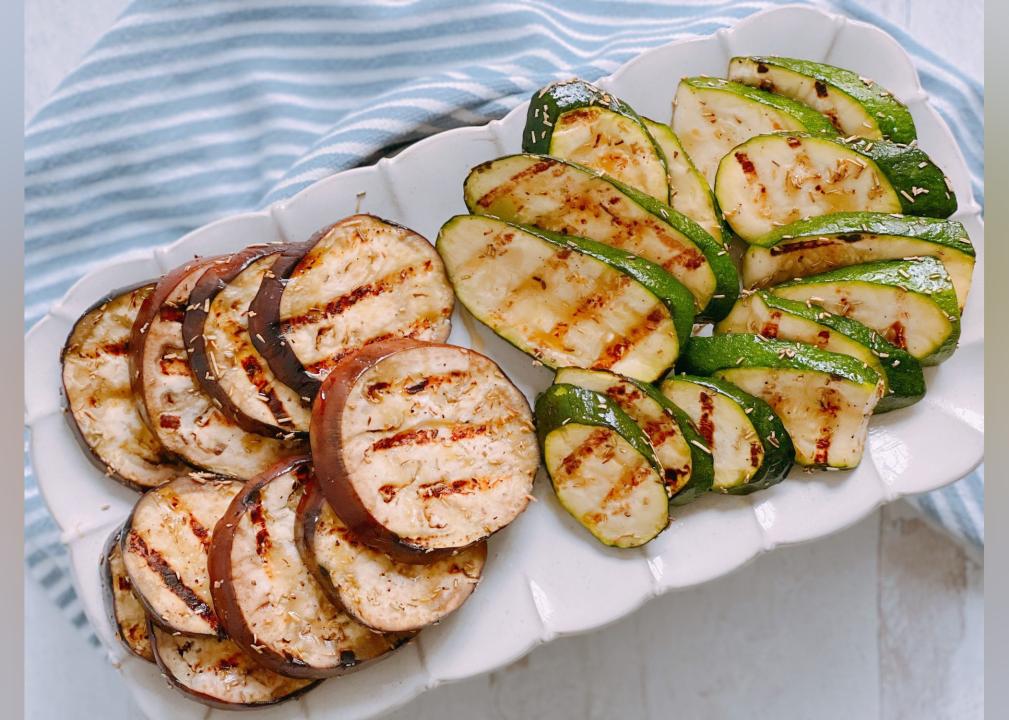 Allrecipes
Grilled eggplant and zucchini
- Prep: 15 mins
- Cook: 5 mins
- Additional: 10 mins
- Total: 30 mins
- Servings: 6
- Yield: 6 servings
- Number of ingredients: 6
- Read more about the recipe here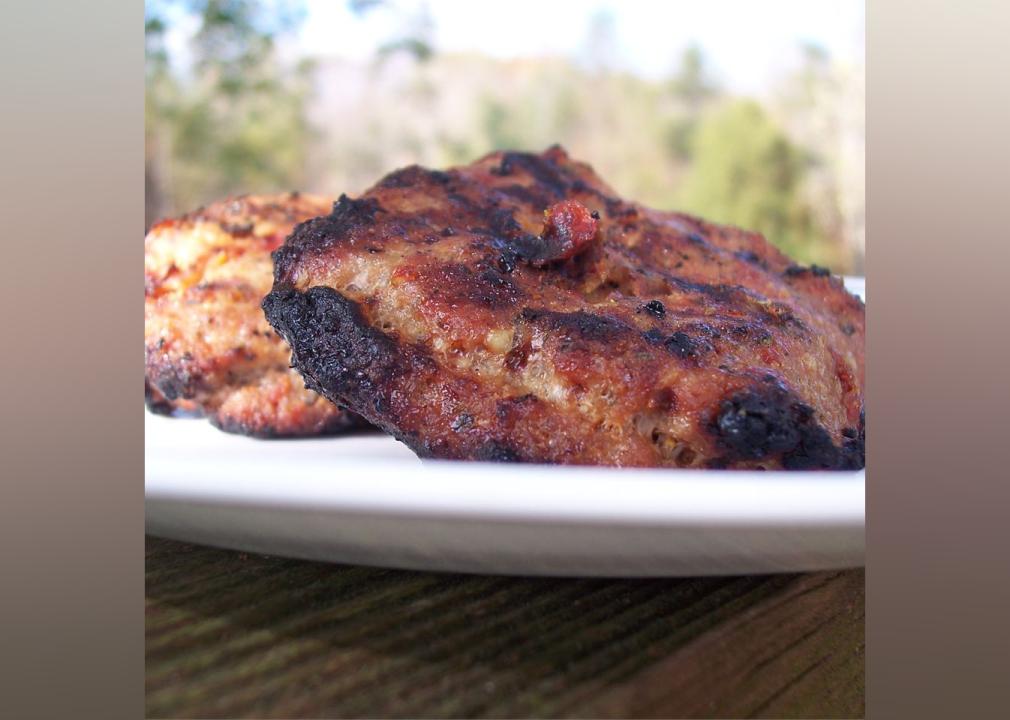 Allrecipes
Greek chicken burgers with feta
- Prep: 15 mins
- Cook: 10 mins
- Total: 25 mins
- Servings: 5
- Number of ingredients: 9
- Read more about the recipe here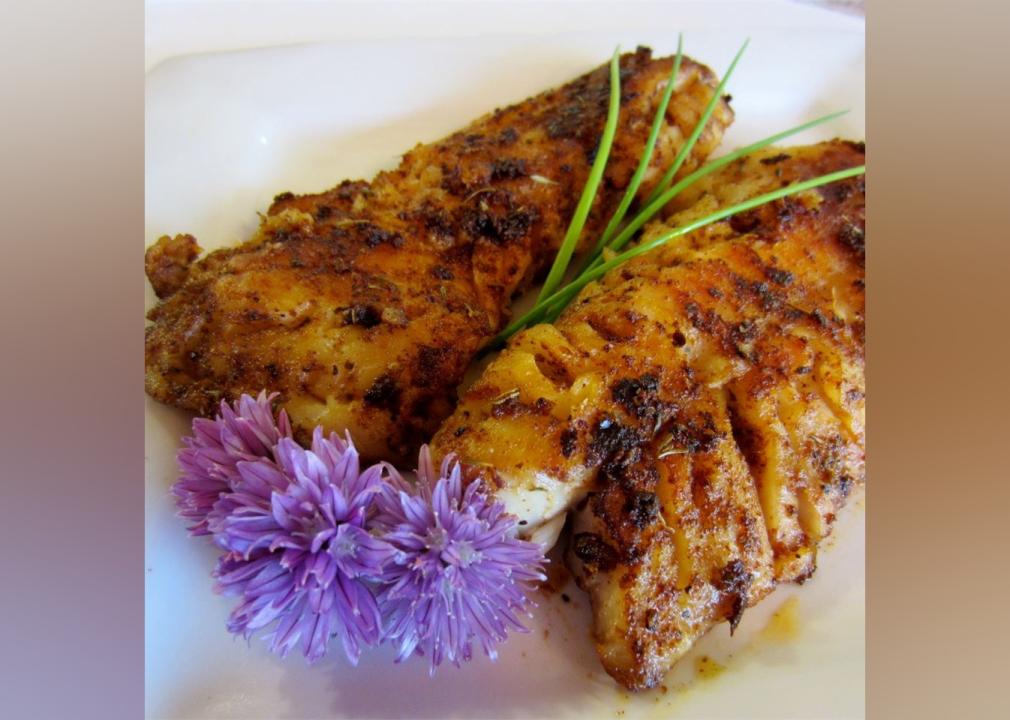 Allrecipes
Cajun blackened catfish
- Prep: 10 mins
- Cook: 10 mins
- Total: 20 mins
- Servings: 4
- Yield: 4 servings
- Number of ingredients: 11
- Read more about the recipe here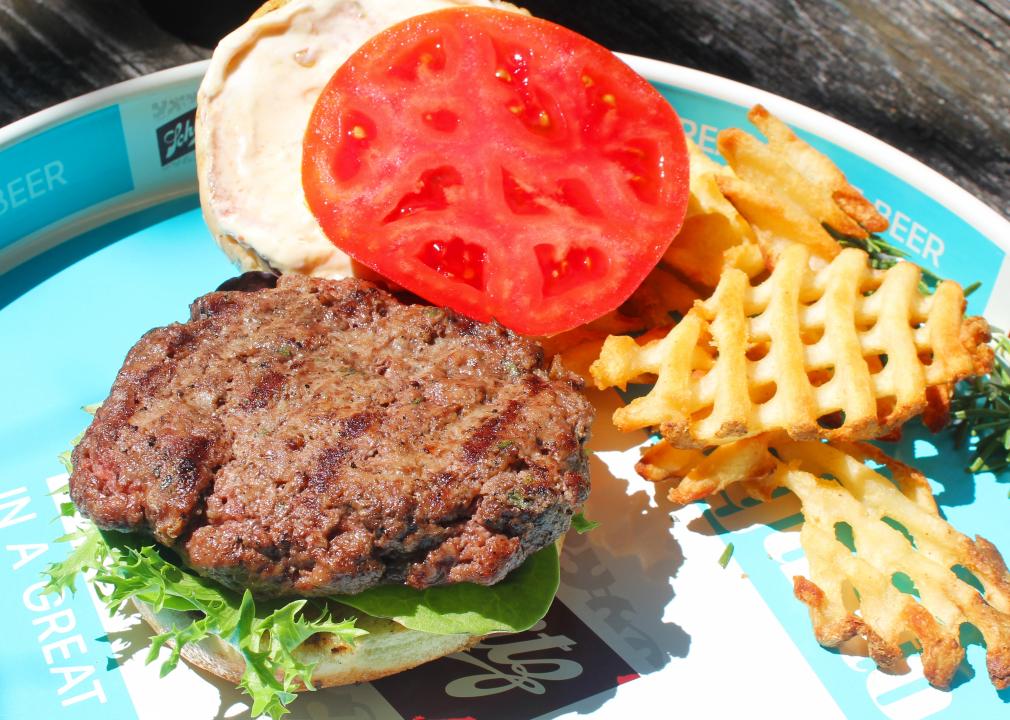 Allrecipes
Lamb burgers
- Prep: 20 mins
- Cook: 10 mins
- Total: 30 mins
- Servings: 4
- Yield: 4 1/4-pound burgers
- Number of ingredients: 11
- Read more about the recipe here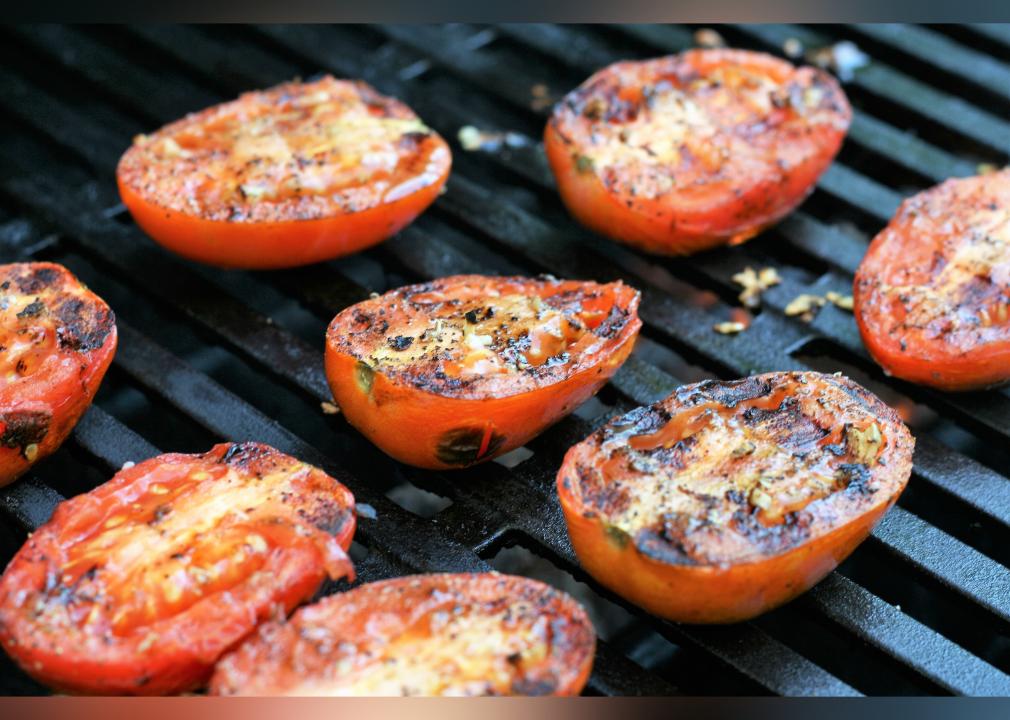 Allrecipes
Grilled tomatoes
- Prep: 15 mins
- Cook: 10 mins
- Total: 25 mins
- Servings: 16
- Yield: 16 servings
- Number of ingredients: 4
- Read more about the recipe here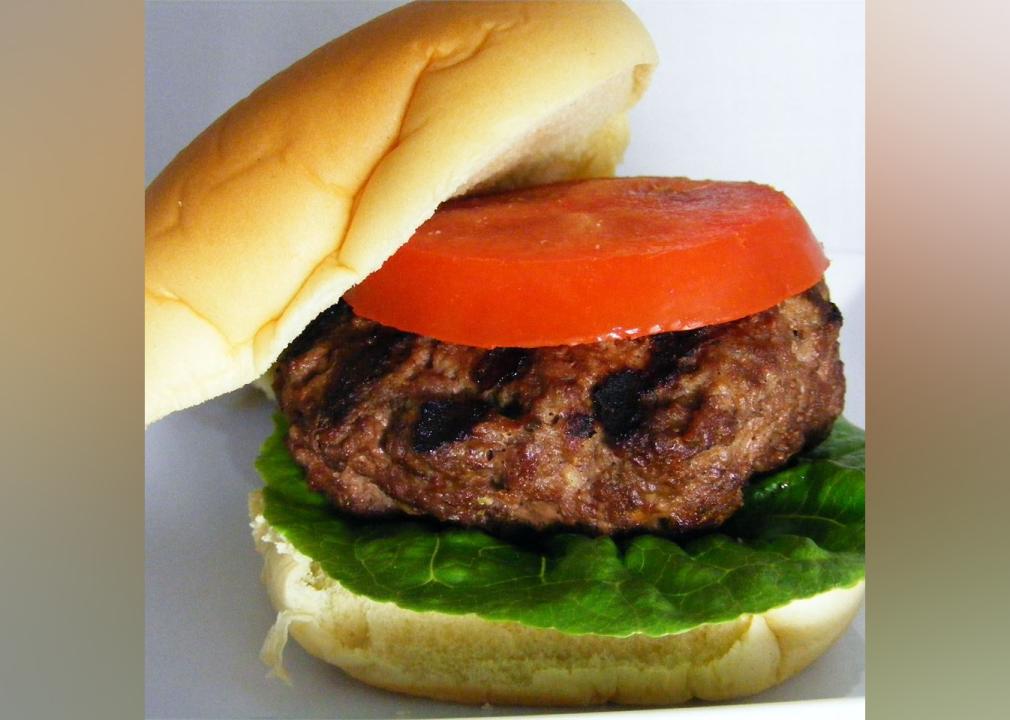 Allrecipes
Delicious grilled hamburgers
- Prep: 5 mins
- Cook: 10 mins
- Total: 15 mins
- Servings: 3
- Yield: 3 servings
- Number of ingredients: 6
- Read more about the recipe here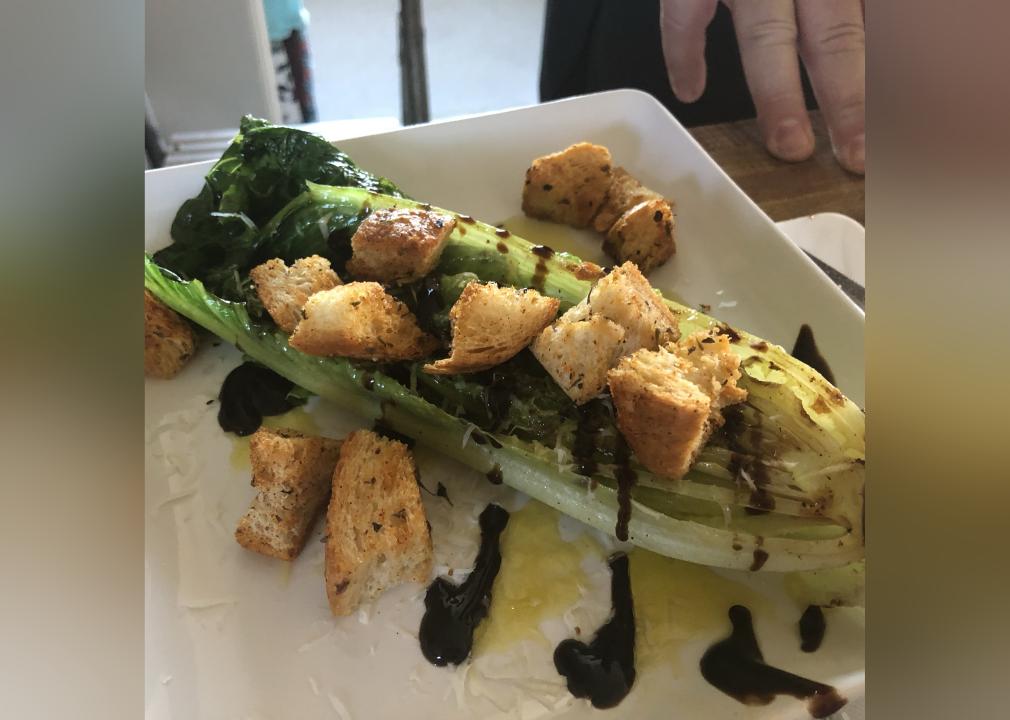 Allrecipes
Grilled hearts of romaine
- Prep: 10 mins
- Cook: 5 mins
- Total: 15 mins
- Servings: 6
- Yield: 6 servings
- Number of ingredients: 6
- Read more about the recipe here