It is a raw and realistic emotional roller coaster ride with themes that are both universal and uniquely Squamish.
A new 35-minute documentary follows Harvey Wright, a recovering addict who uses rock climbing in Squamish to work through his ongoing struggles with his mental health. 
Crux: The Climb Towards Mental Health is showing as part of the Climbing Show at the 24th Annual Vancouver International Mountain Film Festival, which runs Feb. 19 to 28.
The powerful piece is directed by Casey Dubois and Zac Hoffman.
Dubois has known Wright for five years and had originally planned to create a 10-minute biography, but Wright's journey was more interesting and complex, so it turned into a longer piece.
The film gets to the heart of what it is to be human. It shows Wright struggling to find meaning and self-worth and shows that, especially during a pandemic, those are not linear processes.
The project started almost two years ago when a pandemic was nowhere on the radar.
When COVID-19 hit, it changed the arc of Wright's recovery and also of the film.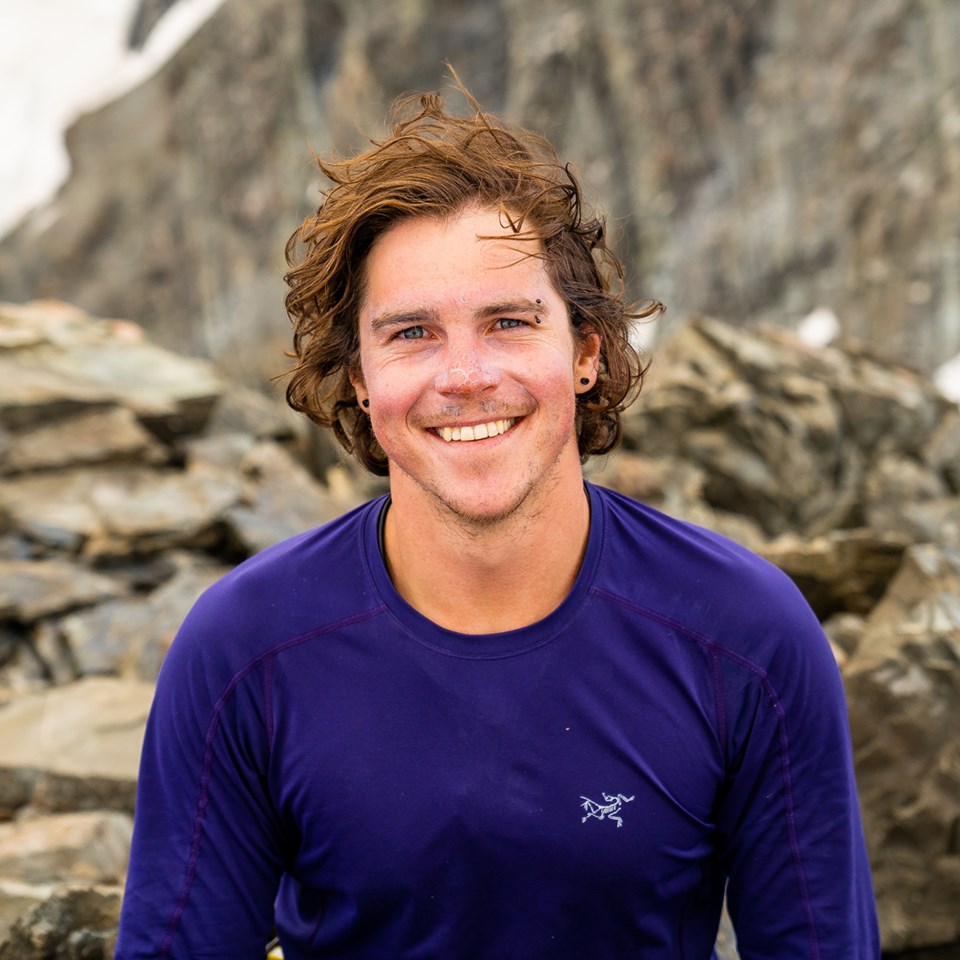 "From a story perspective, it made it that much more powerful and impactful. For the general public as well, it made it all that much more relatable, because whether you are suffering from mental health issues and struggles or not, we are all going through COVID and we have all dealt with it in a certain way or have had our own struggles," Dubois said.
Watching the documentary, the viewer is taken on a ride from overwhelming compassion for Wright through to anger and frustration at him, to cheering him on and back through all these feelings again.
As a friend of the central character and the director, Dubois said he went on that ride as well while filming it.
Watching someone you care about struggle with mental health and addiction is complex, he said.
He said he was not angry, but disappointed to see the setbacks Wright faced.
 "At the same time, I was frustrated. I was like, 'What is it that is making you want to latch on to alcohol and cocaine so much that it is making you feel like all of a sudden you go from losing 20 pounds and being absolutely fit as ever to gaining 30 and feeling like the world is over?" Dubois said, of his own inner turmoil watching Wright spiral at times.
In the end though, Crux is a story of strength in vulnerability and of the health — both physical and mental — that rock climbing can offer.
"The mental health discussion is something that gets shoved under the rug quite often," Dubois said.
"Being vulnerable is an extremely wonderful thing and to normalize that.... that feeling of being vulnerable means strength — and [that] climbing is a great avenue for really helping with your mental health and working through your mind. And not only that, it is not something you need to be a professional for, because we all play on the same field, which is something that is incredibly special."
Dubois and Wright will be part of a live virtual panel discussion, "Mental Health in the Mountains," on Fri, Feb 19. (Find more info here: Mental Health in the Mountains: Live Panel Discussion at VIMFF 2021)
Dubois said, unlike many adventure sports, climbing is relatively accessible.
It doesn't require a lot of gear to start, he said.
He said rock climbing may seem to be an intimidating sport to start, but there are guides and reasonably priced courses at local climbing gyms that can get you going.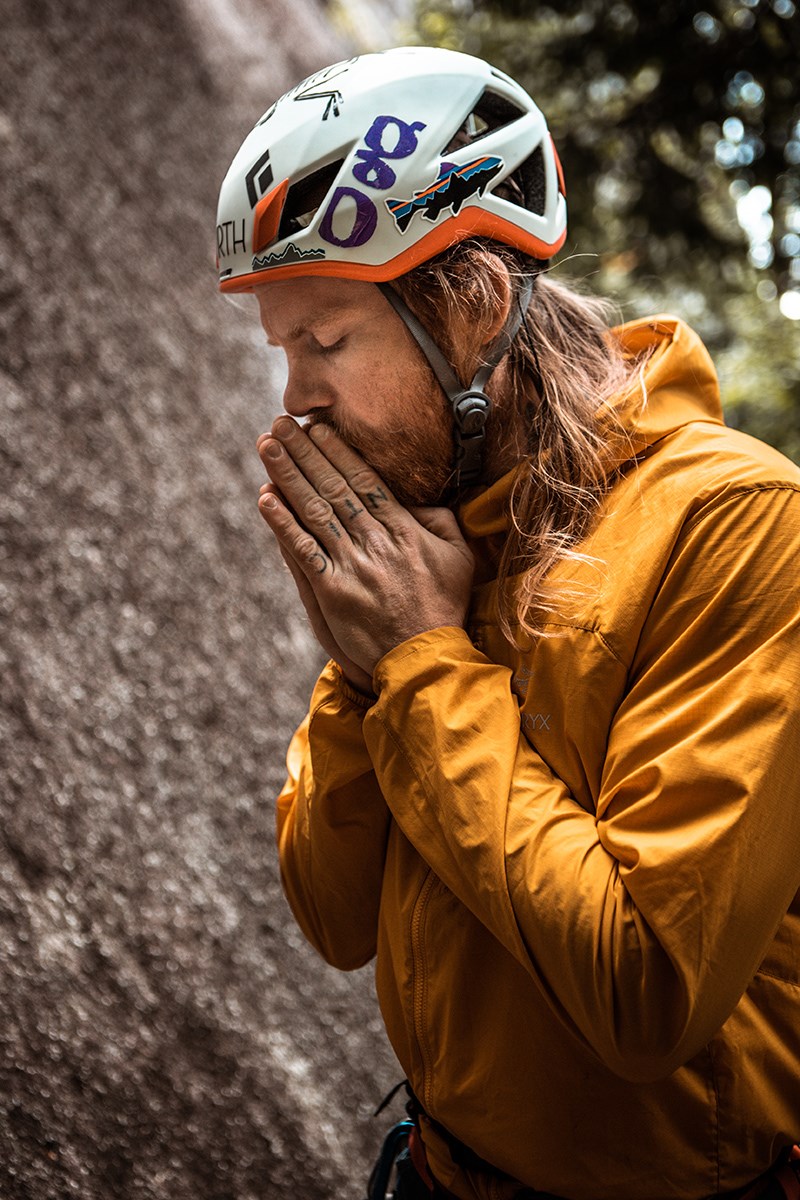 A climber himself, Dubois added that the climbing community is a supportive one.
As for Wright's future, Dubois said he is concerned, but he believes in him 100%.
"Am I concerned in the grand scheme of things, yeah of course... but that doesn't mean I don't have faith in him. Not at all. I know that he can do it. He is very good at enduring. And when he is in the right mindset, he is something else, in a very good way."
Crux was awarded the VIMFF Adventure Film Grant, presented by Arc'teryx, in 2020.
Two other short films about Squamish athletes are set to play at the VIMFF: Silks, by Vancouver director James Frystak, about three Squamish adventure athletes who combine rock climbing, rappelling, and canyoning to the performance art of aerial silks; and This is Home, directed by Colin Jones, which is about young Squamish mountain biker Jackson Goldstone, who starred in a viral video in 2010. The film catches up with Goldstone as he competes on the international stage.
Get tickets to tickets for the Film Festival at vimff.org/2021Festival.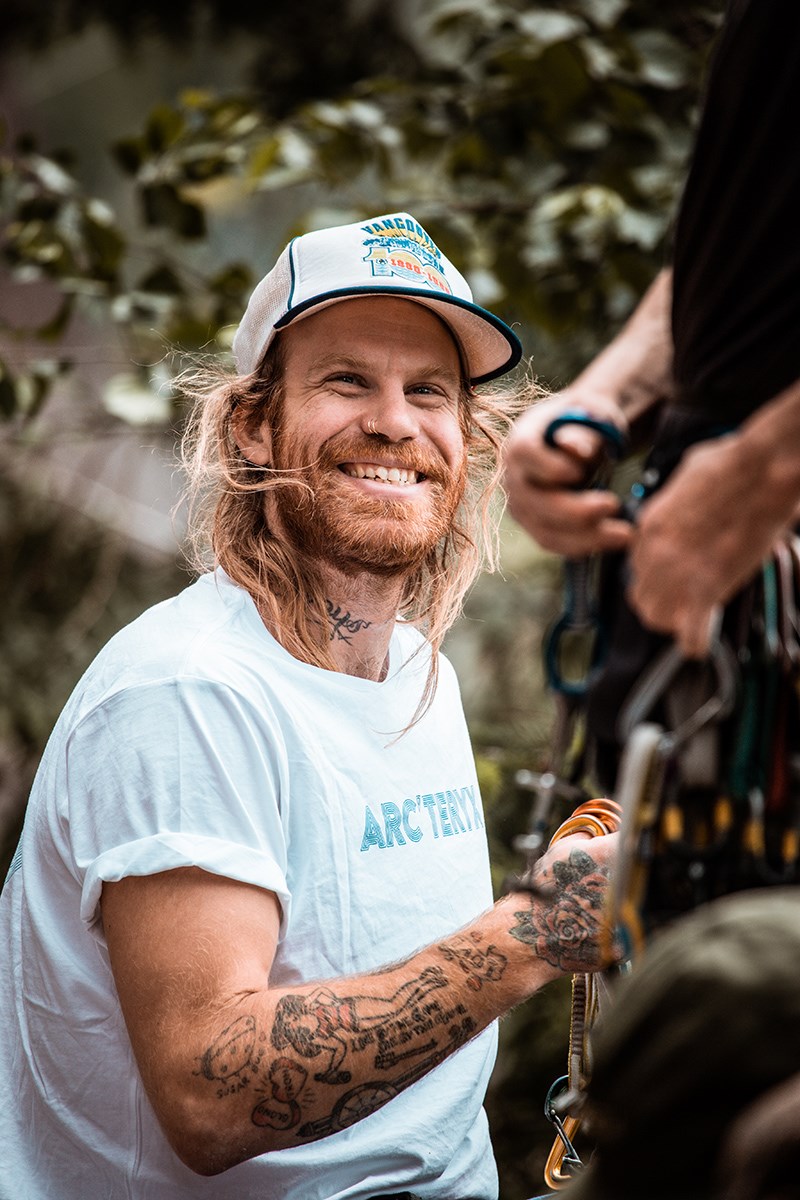 *Please note, this story has been corrected since it was first posted to say that Colin Jones is the director of This is Home. The Chief was given incorrect information originally.