Squamish actor Lorne Cardinal says he felt quite "stunned" and "overwhelmed" at the news of his latest award.
On Oct. 25, the imagineNATIVE Film + Media Arts Festival will honour Cardinal with the sixth annual August Schellenberg Award of Excellence.
The award was created to honour the memory of the prolific stage and screen actor August (Augie) Schellenberg, and the spirit of his work.
Candian-born Schellenberg was known for his performances in Black Robe, The New World, and Free Willy.
Cardinal and Schellenberg worked together on a few projects, including in the National Arts Centre theatre production of William Shakespeare's King Lear in 2012.
Schellenberg played the title role in the all-Aboriginal production, something that had been a life-long dream for Schellenberg, who was of Mohawk and Swiss-German descent.
"It is such a huge honour that people consider you in the same class as Augie — that is such a huge honour. I get overwhelmed by it. And to be recognized by my peers and the family — that is just an awesome responsibility," said Cardinal, speaking by phone from the banks of the Squamish River where he was walking his dog, Jake with partner, artist, writer and comedienne Monique Hurteau.
Schellenberg, 77, died in August of 2013 from lung cancer.
Cardinal and Hurteau made the documentary Chasing Lear about the production of King Lear.
"It kind of encapsulates his whole journey, with the seed of an idea to 45 years later, having it come to fruition," said Cardinal.
Schellenberg's partner Joan Karasevich, supported the creation of the award. Cardinal said he called Karasevich after he heard he was to be honoured. She had known he was the recipient for a few months, but kept it a secret from him.
Cardinal describes Schellenberg as having "a huge generous heart."
"He was incredibly talented. [He] always stood up for the underdog. And his work ethic is something that I learned from him — by his example. He was always kind and generous to the people he worked with. He never let the fact that he was the lead or anything, go to his head."
The last time the men spoke was by phone a few months after King Lear had wrapped.
Schellenberg hadn't been feeling well and his nagging cough had returned. He died not long after, Cardinal said.
Winning awards isn't new to Cardinal. He won the Best Actor Award for the American Indian Film Festival in 2019 for his work on Kayak To Klemtu and has garnered many other accolades and nominations.
Though best known for his role as Sergeant Davis Quinton on Corner Gas, Cardinal has more than 100 TV, film and stage credits to his name.
"All these awards and nominations I get are just gravy. One of the reasons I became an actor is to tell stories. I love telling stories," he said. "And if other People of Colour see me on stage, and say, 'Oh, I didn't know I could do that. Look at him!' — making it possible, putting it in their consciousness."
Cardinal currently has a recurring guest star role in the popular CBS show FBI: Most Wanted, which is set to start Season 2. He is also heading back for Season 2 of Molly of Denali.
He and Hurteau, through their company, Through and Thru Films, also have a slate of projects they are developing, including TV shows and movies.
Finally, Corner Gas Animated's third season has launched, and the cast is waiting to hear about a fourth season.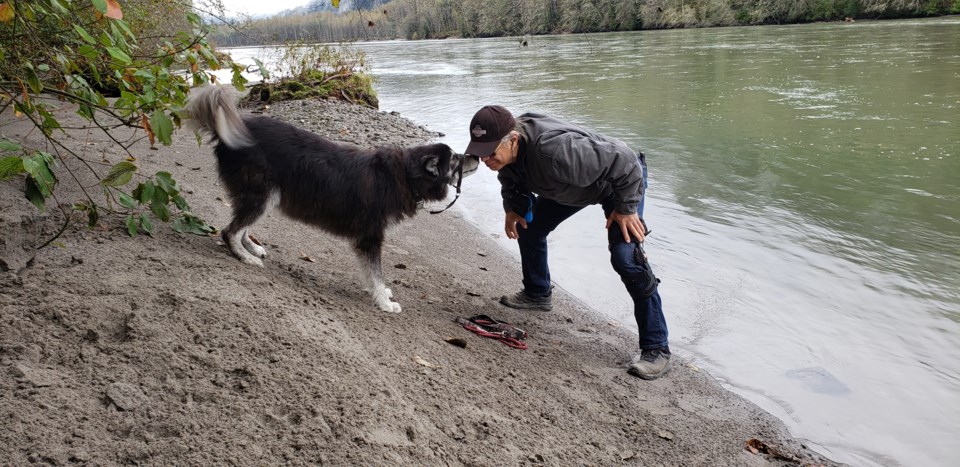 The Squamish COVID factor
Cardinal says he feels lucky to be in Squamish through the pandemic — with its easy access to frequent walks in the forest and by the river — but he worries about the number of people he sees not following pandemic protocols.
"I just wish the stores would be a little more proactive in making people mask up. People are walking around like there's nothing wrong," he said.
"Listen to the science. Even if you don't get sick, you could be carrying the virus. That is why you wear a mask — to protect others."
The imagineNATIVE festival is online from Oct. 20 to 25 featuring the work of more than 150 Indigenous artists from around the world.
The award to Cardinal will be presented online on Sunday, Oct. 25 at 1 p.m. PST. Go here to watch: https://festival.imaginenative.org/events/in2020-awards-presentation/