On Oct. 22, Rogers Arena was the hippest place in town to be and a group of Squamish students had front row seats to the star-studded action. 
The annual We Day event again took over Vancouver, with a VIP list that read like the Oscars. We Day co-founders Marc and Craig Kielburger created the extravaganza to inspire youth to lead in local and global activism, and it's getting bigger and more sparkly each year.
We Day is not just a single day of empowerment, but a part of a year-long program called "We Act", which encourages youth to act on their ideas of philanthropy. A ticket to We Day cannot be bought. It can only be earned through taking on one local and one global action throughout the year. 
A group of excited Squamish students made the trip to the arena, including Grade 12 Howe Sound Secondary School (HSSS) student Keara Klimchuk-Brown.
 "I got to go with my Athletic Leadership class where there was a small competition of writing a paragraph of why we wanted to go," she said. "Only a few select students were chosen by the teacher. I wrote about how I'd been in the past, but I really wanted to have the 2014 experience right before leaving high school and have a fresher memory of the empowerment of the event."
Orlando Bloom, Selena Gomez, Jennifer Lopez, Debby Ryan, Macklemore and Ryan Lewis, Marianas Trench, Nick Jonas and Shawn Mendes all hit the stage.  The speakers donate their time to We Day because they want to share their passion for change and energize the crowd with unforgettable speeches and performances.
"You know I think I'm influenced by the youth of today," Orlando Bloom told The Squamish Chief. "When I come to We Day and see kids who are doing such positive things in the world, I am encouraged, and that in turn inspires me. I was fortunate to have been in some of the biggest movies, for a large period of my youth, that took me away and taught me a lot. I think with that, it comes down to giving back and making the effort to do things for others and I do that in whatever ways I can. People like myself can show kids that yeah this is cool and you guys are cool because what you're doing can change the future."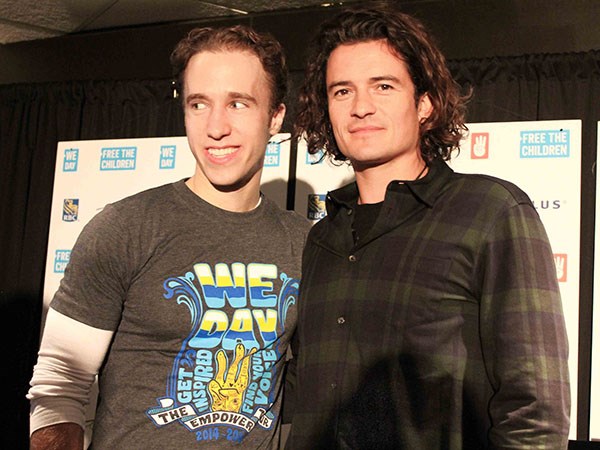 Craig Kielburger and Orlando Bloom pose for a shot.
Together, We Day and We Act are providing society with a future generation of leaders and global citizens, such as students of HSSS's Leadership program. The Leadership class of HSSS also has to complete volunteer hours and help organize events during school and out into the community. 
"I ran the 30-Hour Fast with a fellow classmate to raise money for children around the world, along with events such as Halloween for Hunger, Kenya Tuition Fund, and the Vow of Silence for different charities that I am passionate about," said HSSS Grade 12 and Leadership student Kathleen Wick.
All of the students involved in We Day – over 200,000 in Canada, the US, and the UK – participate in things similar to what the students of HSSS and other schools in Squamish are doing. 
"I liked Silken [Laumann, Olympian] because she seemed really genuine in what she was saying, " said Grade 12 student Jennifer King. "I think she related to the audience really well, because she is a Canadian and talked about an obstacle that any one of us could have experienced."
Some of the musical acts were also a big hit with students.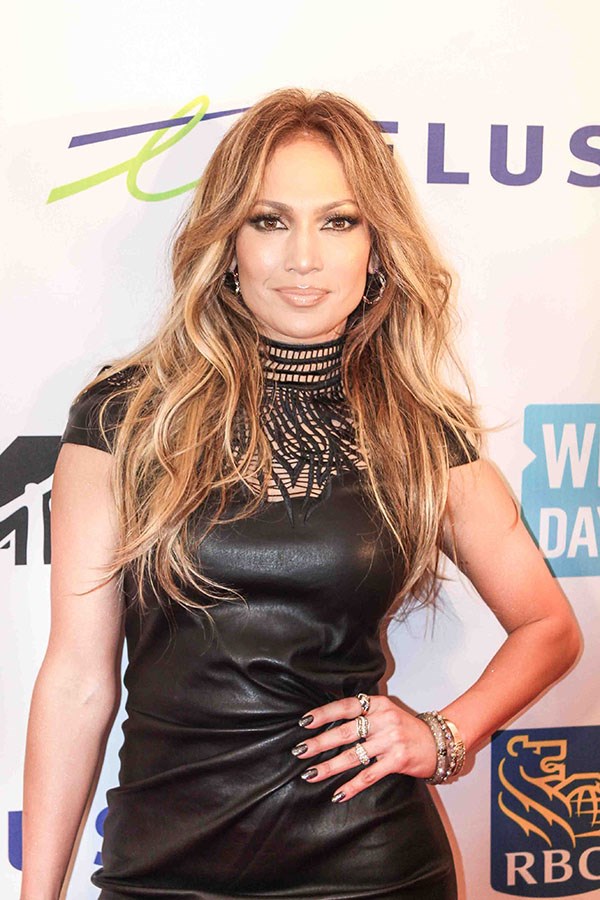 Jennifer Lopez made a surprise appearance at the event in Vancouver.
"I enjoyed hearing all of the speakers and listening to their stories, but the concerts were definitely a bonus. Seeing the celebrities adds a different effect to what they were saying," said Grade 12 student Toriann Razzano 
Elementary schools from Squamish also got involved with We Day, encouraging kids to participate in philanthropy within their community at a young age, and educating them about the future. 
"We are planning garbage clean ups and Halloween for Hunger and globally we are going to raise money for the Kenya Tuition Fund where we will Skype with Kenyan students and buy goats for families in need through the SAM project," said Valleycliffe Elementary students Pran Sahota (Grade 6) and Jiden Ghumman (Grade 5).
Since 2007, youth involved in the We Act and Leadership programs have raised over $45 million for 1,000 local and global causes, have put in more than 14.6 million volunteer hours, and collected 5.6 million pounds of food for local food banks.