Stand up comedy meets fine art — there's a combination you've probably never heard before.
Squamish is home to many unique talents, and Monique Hurteau is among them.
Growing up in Prince George, Hurteau moved to Nelson, B.C. as an adult and made her living as a land titles clerk and process server, which, as she says, sent her screaming into the arts.
Starting with improv, she began her exploration of the arts onstage. "I was raised as an only child, so I didn't like to share the stage, and that started me in the direction of stand-up."
Hurteau says the arts helped her explore life. "I became jealous of people who could throw all of their stuff in the back of a pick-up and go. But I'm glad that I know what I know now," said Hurteau.
Fine art came a little later in life, but 2017 was a busy year for Hurteau, with a slew of shows here and in Whistler and Prince George. She also initiated her 'Gone in 60' art Instagram project, which she explains was largely borne of necessity.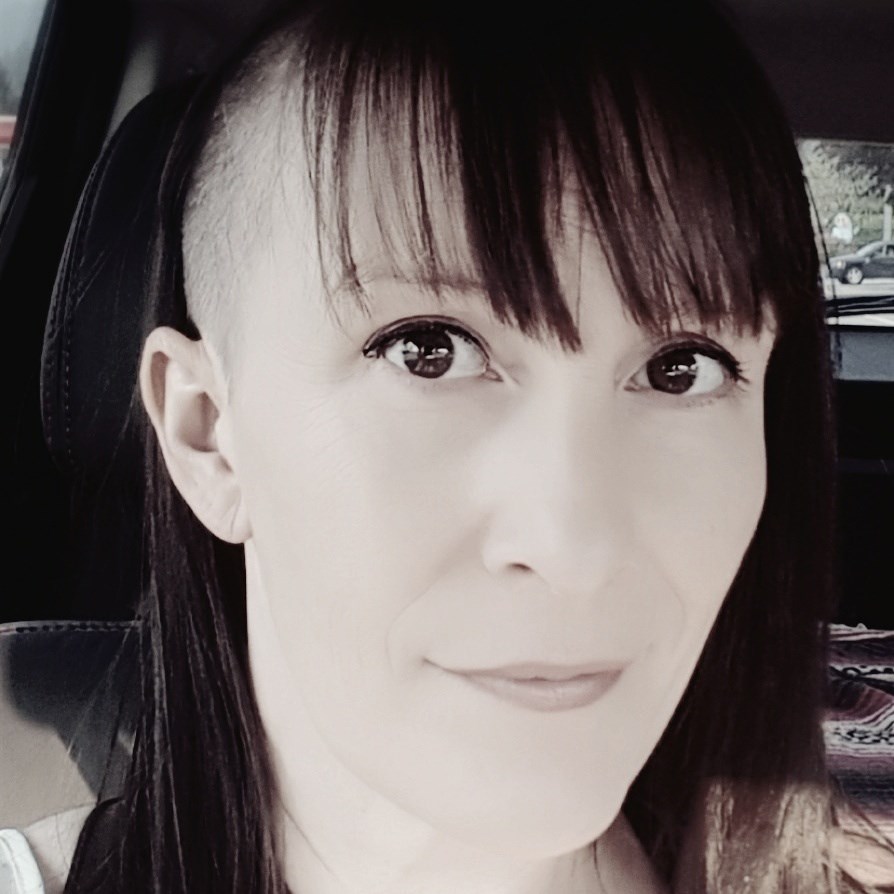 "I had to get the rust off, I always want to be doing something. So started working with absorbent paper and ink, which was something I could do while traveling. It's just done with a brush pen, the ink is like watercolour and dries very fast, and the work was a lot like free-form writing, not too analytical. Although I do tend to focus on figures."
Hurteau says she can't always wait for inspiration, which was another motivator behind the Gone in 60 series.
"I like to work in that style. Sometimes the cat pins me (she laughs) and I have to start on something when I can. Sometimes I have a preconceived concept of what I'm going to do, but more and more I just actively work and see what comes out of it."
Hurteau says when it comes to her artistic style, the only consistency is her inconsistency.
"Many in the arts feel they need a signature style. I feel like I need to see divergent work. I don't want to say to myself, 'This is it for you,' I want to allow the space to create something, and to explore themes.
"Sometimes, I wonder if the way I grew up didn't have a strong effect. I changed schools a lot growing up and rolling with the punches, getting used to being something of a chameleon, was part of it. I can adjust easily to new circumstances. I used to think about other kids and go, wow, it must be hard being stuck in one place all the time. 
I knew the variety, which included adjusting and adapting, but also the excitement of where are we going next, and what are the new people going to be like?"
Hurteau says that ability to adapt and change also informs her humour. 
"That definitely is part of it, trying to ingratiate yourself when you meet new people."
A self-described, "odd duck," she embraces the weird and the different. "I saw an advertisement for the movie It, and decided I wanted to do a creepy clown series, last year I was working with a Canadian drawing master, and my work was just abstracts."
Hurteau says her visual art is the same as her stand-up routines, calling what interests her today part of her schtick. 
"Doing stand-up, my favourite stuff was things that just made people bristle a bit. Sometimes I like exploring common themes, but then I pop out and do something completely opposite, like going from creepy clowns to landscapes. I don't want to do safely. Sometimes inspiration comes down to trying out news supplies, so I try cooler theory, or do triangles."
She adds, that like her comedy, her visual art is based on the unexpected. 
"I had this conversation on Facebook about a stand-up routine I did with someone who took me way too seriously. I had a bit about making cheese platform shoes, which he said wasn't a thing, so I did a cheese platform shoe show, then that led me to do coloured blocks sculptures."
However, Hurteau notes, her whimsical, sometimes surreal work is not to everyone's taste and having worked in multiple disciplines, she is well aware of that.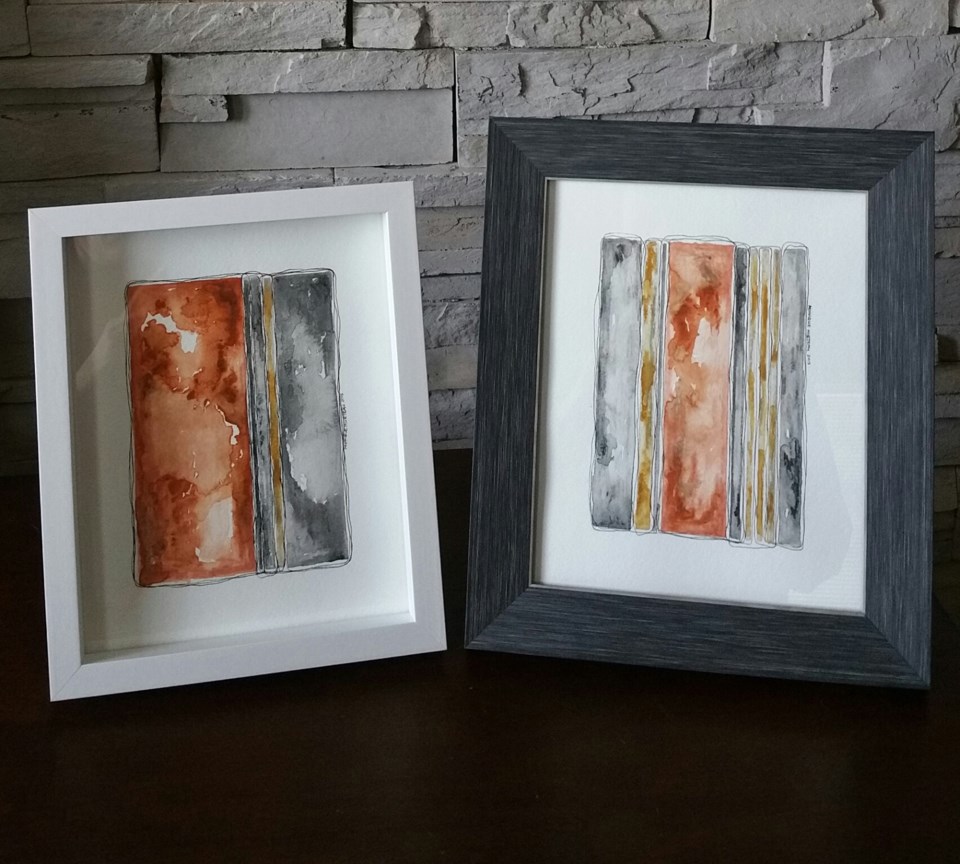 "I was working with a physical therapist and I showed him my painting of a wrench with a headdress, and he looked like he'd smelled poopy diapers. Then the next minute he's telling about a relative who did a 60 print series on blades of grass, and he talked about it in whispered, reverential tones like he had discovered angels. To me it was horrifying. I can understand it, and I appreciate it, but it still sounds like torture to me. I want to paint wrench headdresses, but art is so subjective."
Hurteau, who is married to actor Lorne Cardinal (Corner Gas) says she and her husband live very creative lifestyles, and finding time to work on her various artistic endeavours, which also includes writing and film making, can be difficult. But living in Squamish has become both their sanctuary and their inspiration. "The whole Sea to Sky is spectacular. I get so recharged by standing by the water, and by being able to be in trees. Here you can walk five minutes and find yourself in nature. The mountains, the estuary, the sheer majesty here, every day. Looking up at the Chief I think, Holy Christ, look at what we have here, like seeing 27 eagles in one day, then seeing deer crossing the river, we love being based here.
"A few weeks ago I was in Toronto with Lorne, then we were in Las Vegas, and when we got back, we walked along the river and just sighed with relief. I've been a B.C girl all my life, but Squamish is exceptional."
What's next for Hurteau in 2018? In the immediate future, she says she will continue working on her wrench headdress series, which has its roots in graphic design, and will show at Pepe's Chop House.
After that, she will step back from visual art and work on screenplays, with Cardinal, her writing partner. 
Stand-up though, is not in her immediate plans. 
"It's not really conducive to do out here, but I do miss it, so maybe I'll find a way to do more comedy. There's always [CBC's] 'Debaters' maybe I'll do that show again, we'll see. And maybe I'll pick the guitar up again."