Guess who was in Squamish yesterday?
If you watched the rebooted 90210 TV series that aired from 2008 to 2013, you'd recognize Trevor Donovan.
Donovan played the recurring character of Teddy Montgomery during his stint with the show.
Apparently, he was in town filming a new project yesterday.
On Twitter, alongside a shot of the Stawamus Chief, he wrote that he was filming in Squamish.
"Filming in Squamish British Columbia," he tweeted. "Parts of this planet are breathtakingly beautiful.  Ever been?"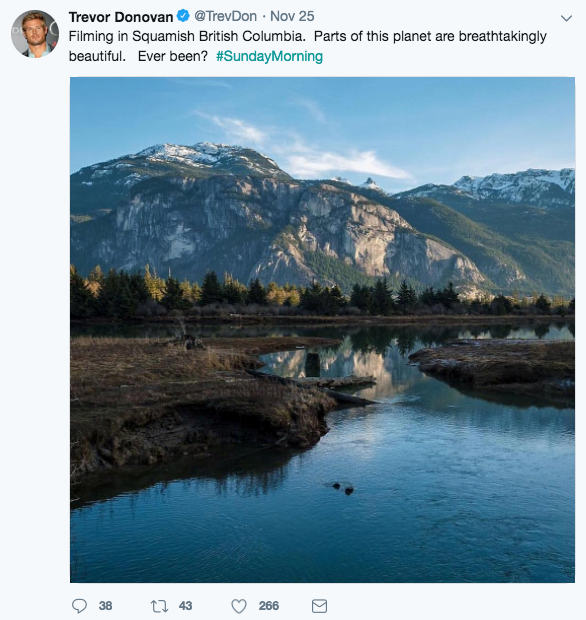 He didn't specify the project he was working on, but his IMdb.com profile notes that he's part of a TV movie romance called Snowcoming, which is still filming.
Seems like he was able to take a bit of a breather today.
"Day off today...anything to do in Vancouver? I need new running shoes and underwear. Just thought I'd share that," he joked.