In Squamish, it is common to think of bats in the summer — after all, they make their presence known by flying into houses and barns in the warmer months.
But with winter approaching, bats still need human attention, according to conservationists.
Over half the bat species in B.C. are at risk, according to Mandy Kellner, co-ordinator for the BC Community Bat Program.
"With the discovery of white-nose syndrome in Washington State, bat conservation is more important than ever," Kellner said, in a news release.
White-nose syndrome (WNS) is a disease that affects hibernating bats.  It is caused by a fungus and was first detected in North America in a cave in New York in 2006.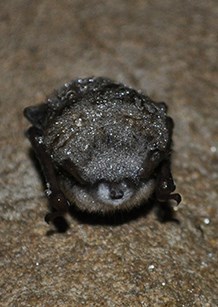 "The fungus lives on the cave walls and spreads to bats while they hibernate by rooting into their skin," the release states.
Since 2006, WNS has spread to 33 U.S. states and seven provinces, killing off bat populations along the way.
While it has not yet been detected in B.C., we need to be prepared for it, Kellner said.
 "We are preparing for its arrival by raising awareness about bats, working with landowners who have bats in buildings, enhancing bat habitat, monitoring populations, and by working with cavers," she added.
The Community Bat Programs of BC wants to collect any dead bats found between Nov. 1 and May 31, in order to test for WNS. 
The organization also wants to be alerted to any sightings of winter bat activity.
Report dead bats and sightings at www.bcbats.ca, vancouver@bcbats.ca, or 1-855-922-2287 ext. 11.