Imagine waking up to find a jumbo jet had landed on the roof of your home.
It's a dramatic metaphor, but it wasn't that much of an exaggeration of what happened to local Dave Ray.
Ray said this was how it felt to go to sleep and, in the morning, find five massive Seaspan barges had washed up right by his camping spot on the Islet View Marine Site.
"When I woke up and looked out of the tent — dude I can't tell you, I don't know the last time I literally, like, my mouth just dropped open," said Ray.
"I must've stood there 90 seconds. Just, like, I couldn't process it. It was insane to see this just washed up right there."
Islet View is in Howe Sound, just across the water from Porteau Cove Provincial Park. Earlier this month, during a window of good weather, Ray decided to embark on a sea kayaking trip, and Islet View was a stop along the marine route.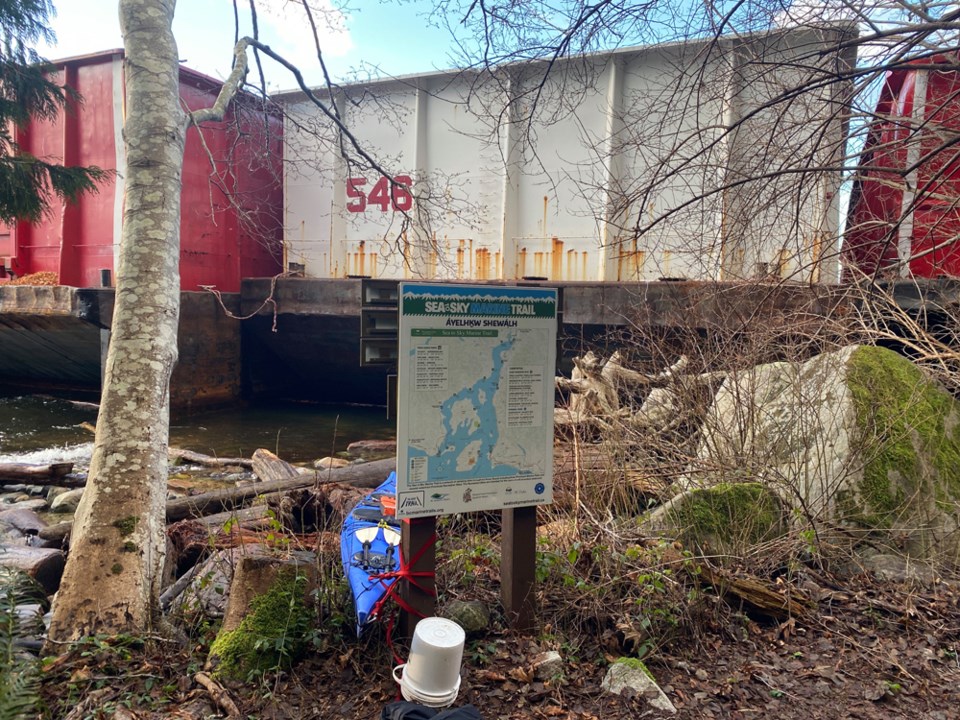 When he woke up, at least one of the barges was around 20 feet away from where he'd been having a meal the day before.
By Ray's account, the impact likely occurred in the early morning hours of Jan. 13.
He heard a deafening bang in the middle of the night.
"The wind that night, it sounds like a bad novel, but it was literally like a freight train. I had to put in earplugs. I still couldn't sleep. The wind was just screaming," said Ray.
"And then, at two or three in the morning, I just heard these explosions, you know, giant barrels were just banging and booming. And just an obscene noise. That's when the barges must've just crashed right beneath me. And then they just lifted in booms for hours."
Ray refrained from immediately going out to check what the sound was.
"I was in that half-exhausted sleep state, where you're like, 'Ugh, I don't wanna get out of the tent, it's pouring,'" he said.
But when he finally woke to see what had happened, he was stunned.
He said he doesn't want to sound alarmist, but it was uncomfortably close to the lower camping area by the beach. Luckily, he was the only person on the grounds, as January is typically not a busy month on the marine trail. If the beach area had been crowded, the situation might have been dangerous.
Ray had been monitoring weather reports, and he'd heard that the weather was about to turn rough overnight.
As a result, he decided against camping close to the beach and opted for higher ground.
He made the right choice.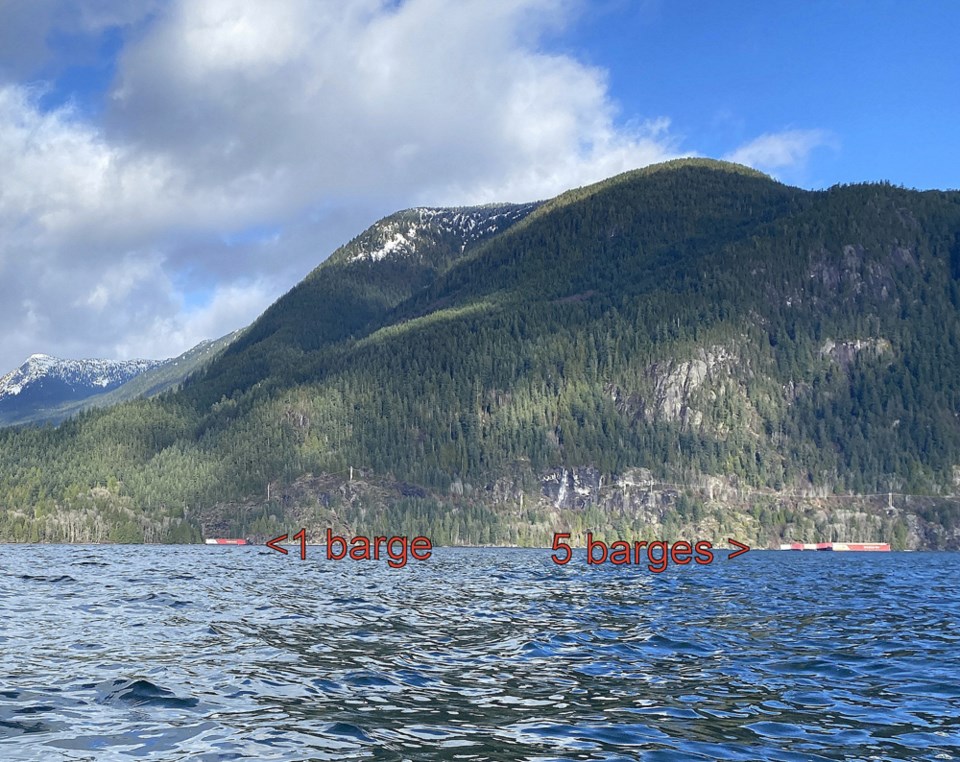 A violent windstorm ripped through Howe Sound that night and tore six barges away from their moorings at the Howe Sound Pulp and Paper Corporation at Port Mellon, a Seaspan spokesperson said.
Seaspan's Cherry DeGeer told The Chief the barges were empty, and there was no crew on board.
Nothing was spilled, and there were no injuries in the incident, she said. Seaspan sent crews to recover the barges.
Five barges washed up at Ray's location, and a sixth one went further adrift.
The Transportation Safety Board of Canada said the incident was labelled a Class 5 occurrence.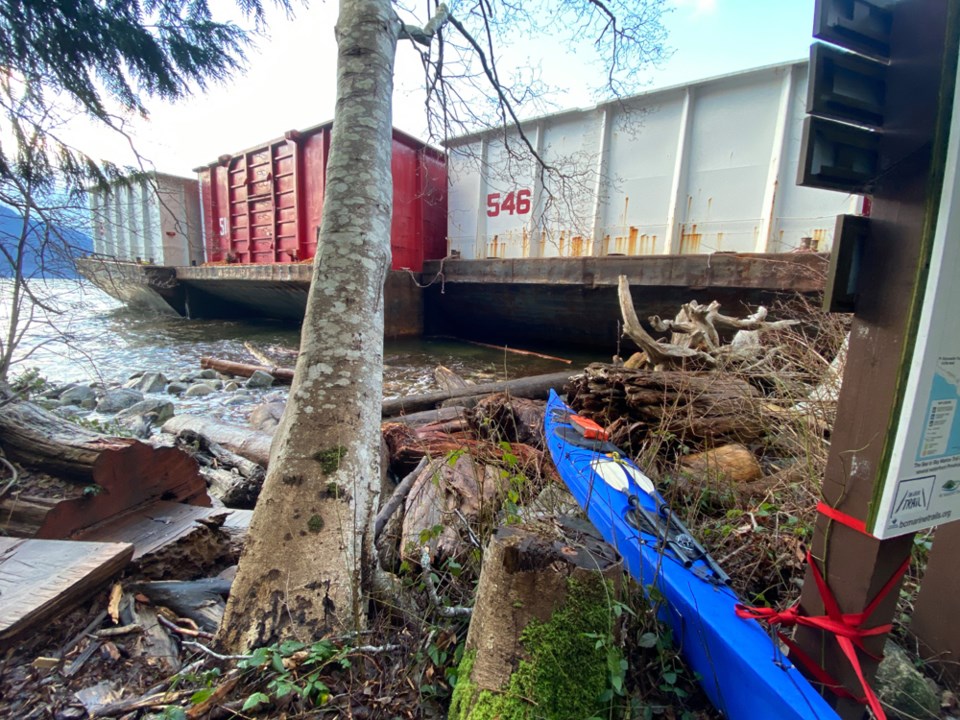 This means an investigation has little likelihood of identifying new safety lessons that will advance transportation safety.
For Ray, the incident is a reminder of staying prepared and respecting the power of nature.
"It shows the power for the weather out here," he said. "To rip 60-metre barges and just wash them down or up the sound, it's pretty amazing."