The gusts of wind that stomped out power and brought down trees in Squamish, not surprisingly, also wreaked havoc on some boats along our waterfront.
A few dilapidated boats at Darrell Bay were badly battered or sunk.
No one is believed to have been on the vessels when the storm hit.
"Bit of a disaster going on at Darrell Bay right now," said John Buchanan, a Squamish resident who stopped by to check out the area on Thursday evening.
The winds battered the coast for most of the day.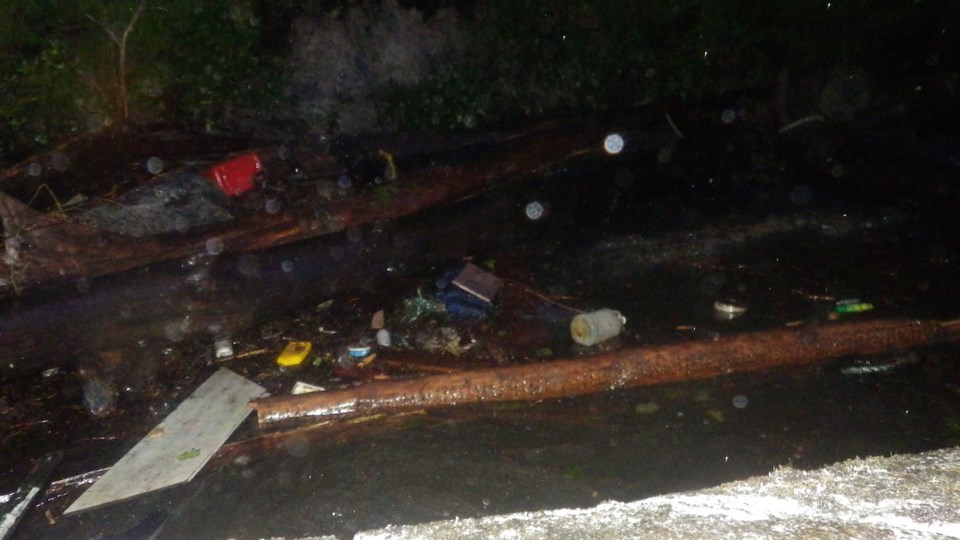 As of 1:40 p.m. on Thursday afternoon, the wind was blowing at 86km/h, and an Environment Canada wind warning was in effect.
At Darrell Bay, a vessel called La Rata Bastarda is on the rocks, as is a 26-foot sailboat. 
Another vessel, a tug, the J.S. Polhemus, which Buchanan photographed on Dec. 15, is missing, he said. 
The Zena, has sunk, according to Buchanan.
In the early evening, there was the strong smell of fuel at Darrell Bay, he added.
A sheen was on the water and debris littered the beach.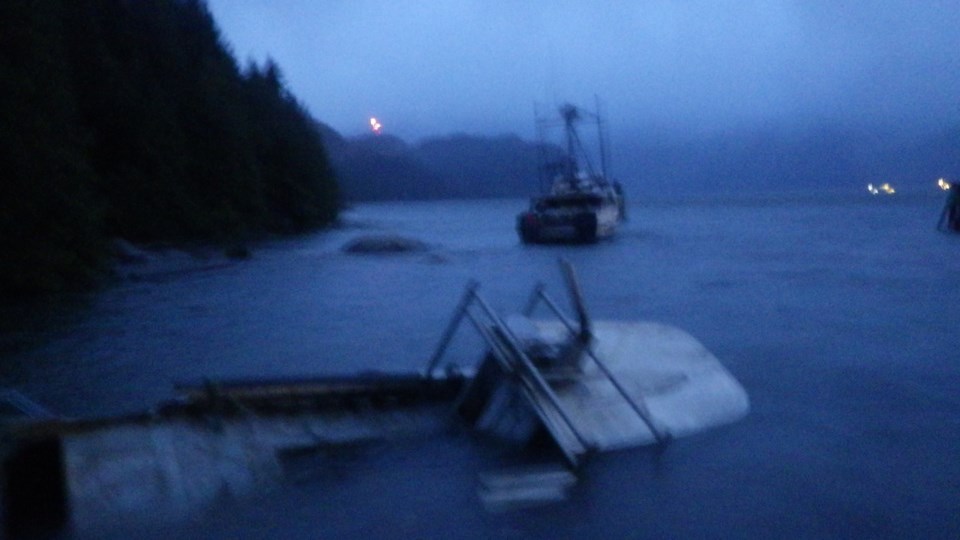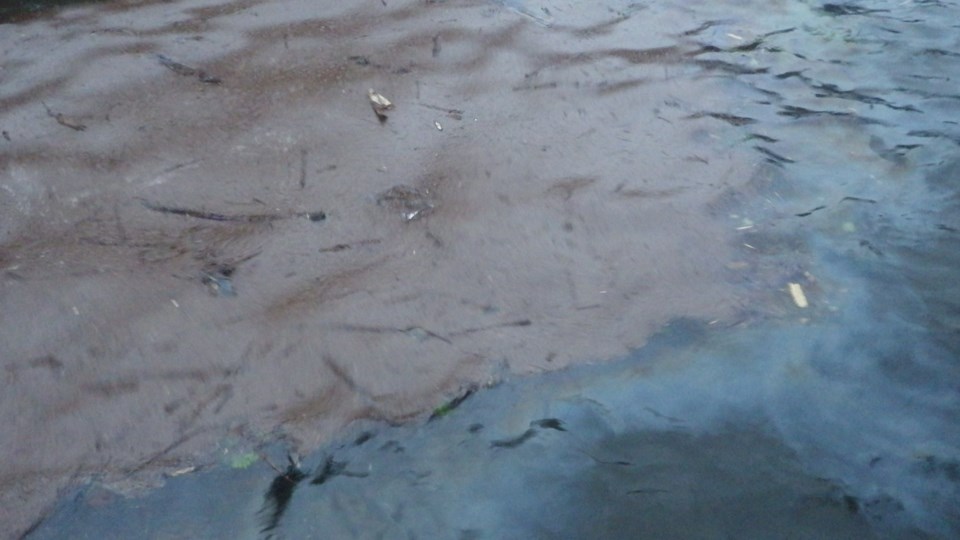 The Coast Guard was contacted by The Chief, Buchanan, and others, but with the strong winds and many issues on the water up and down the coast, a quick response was not likely.
Buchanan is planning to gather some locals and head back down to Darrell Bay to do a preliminary clean up.
The wind had died down by dinnertime, with gusts of 49 km/h.
Residents can continue to monitor alerts and forecasts at Environment Canada.
To report severe weather, send an email to BCstorm@canada.ca or tweet reports using #BCStorm.