Two vehicles were significantly damaged after an early-morning fire at the Squamish Municipal Campground on Sept. 18.
No one was injured, however.
According to a District of Squamish release, one motorhome was a total loss while another suffered extensive damage. Emergency Social Services volunteers arranged hotel accommodations for those in the two affected units.
Crews responded at about 2 a.m. and the fire was extinquished by about 4 a.m., according to the District.
Squamish Fire Rescue crews came to the scene with three fire engines, as well as a duty officer and a chief officer. After extinguishing the fire, crews then surveyed the surrounding area for spot fires.
District staff members are working with Squamish Helping Hands outreach workers to help out those who are impacted, including those renting in the campground who were not necessarily directly affected.
Those looking to help are encouraged to donate to Helping Hands, the Howe Sound Women's Centre, Squamish Food Bank and Sea to Sky Community Services.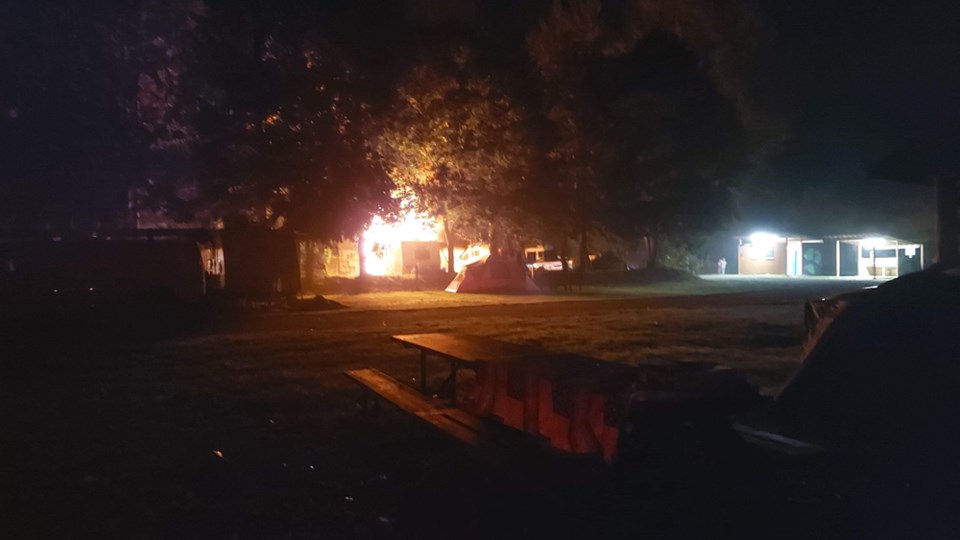 "Our hearts go out to the individuals who have lost their homes in this fire, and I ask the community to rally to help support their needs, as we have seen Squamish do in so many other terrible situations," Mayor Karen Elliott said in the release. "Squamish has demonstrated over and over again that we care about the wellbeing of our fellow citizens. Our community social service organizations have been working hard to support those in our midst who are more vulnerable, especially during the pandemic as the need continues to grow. Please consider donating to these incredible organizations who directly help those in need."
**Please note, this story has been updated to confirm that no one was injured in the fire.