No one gets left behind.
Jeremiah White said that when he served in the military, that was one of the values that was instilled in him.
"It's the teamwork thing, right?" said White. "Where you never leave someone behind. You're always looking after each other… So yeah, to see a guy who's served, given for his country, and then his waning years [are spent] living in his car — it's kind of not really acceptable."
And thanks to White's fundraising efforts, fellow veteran Orville Larson did not get left behind. The Squamish community rallied around him to provide Larson with a safe place to live.
White used to be neighbours with the 81-year-old man, but Larson lost his cabin in the Squamish Valley when the property switched hands.
However, White would later bump into Larson. When he found out his old neighbour was living in an aging ​​2006 Saturn, he knew something had to be done.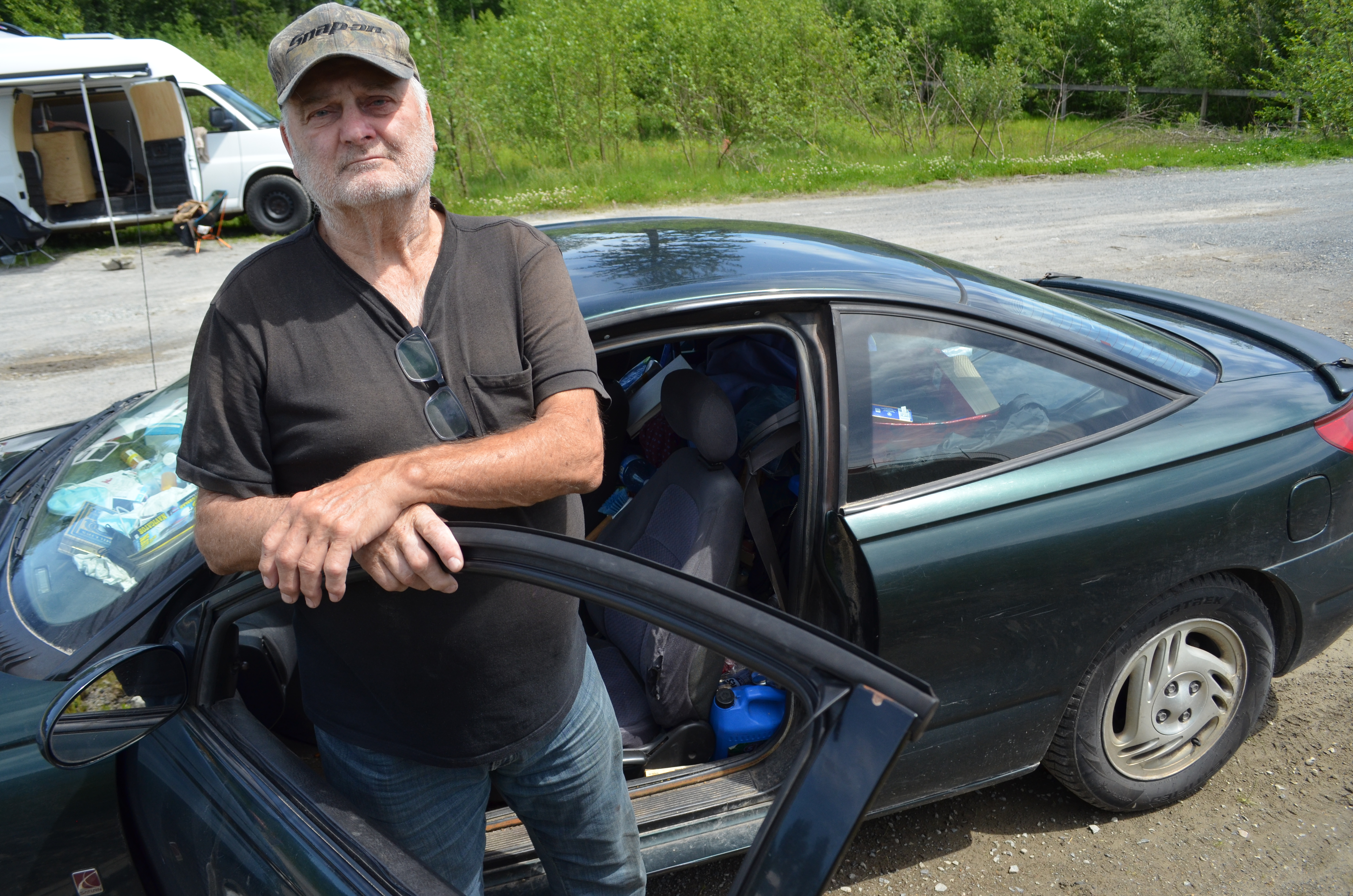 So he teamed up with another local veteran, Corey Smith of Concept Construction, who had experience converting vans into mobile living spaces.
A GoFundMe was created in late January, and the goal was to raise about $20,000 to re-outfit a van for Larson so he could move out of his cramped car and into a mobile home where he could live with dignity.
As of June 7, that goal has been surpassed.
More than enough money has been raised to allow Larson to swap his beaten Saturn for a fully converted 2009 Chevy Express — a vehicle any Squamish resident would be envious of.
Smith, along with a colleague from North Craft Building Solutions, spent many hours converting the van. Another local business, Pura Vida Vans, also donated materials.
"So we've basically built a house inside of a van. So it has all the comforts of a home minus a shower," said Smith, owner of Concept Construction.
The vehicle has a pull-out awning, a stovetop, a sink with running water, a heater, lights, a fridge, solar chargers and a bed.
However, the most notable thing for Smith is something a little more intangible.
"My favorite part of this is just going to be when I see Orville driving off on his next adventure," he said.
Larson said that his first big trip will probably have him heading east towards Saskatchewan.
"I haven't been back for 40 years," he said. "My hometown [is there], and I'll have a place to live while I'm there — check things out."
He said he was moved by the efforts of his fellow veterans, as well as the goodwill shown by the town.
"I never doubted it," said Larson. "Good men here [were] doing it, and I just kept watching…they did a good job. They did a h[eck] of a job. [You] don't ever see a van like that."