Squamish's Brenda Doherty says if the rules were followed, and yet her daughter died, the rules have to be changed.
Doherty's daughter Steffanie Lawrence, 15, died of a fentanyl overdose on Jan. 22, 2018.
On Jan. 20, she was picked up by RCMP as a runaway and taken to Lions Gate Hospital.
She was discharged without her mom being notified, and given a bus pass into Vancouver, where she later died.
After her death, her mother called for and received a review of her daughter's care at Lions Gate by the Patient Care and Quality Review Board.
Doherty believes that if her daughter had been held at the hospital, as she had expected, Lawrence may not have died.
The review came back on June 12.
Doherty shared it with The Chief.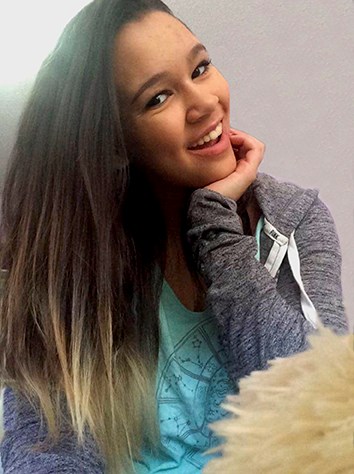 Asked to comment for this story, Vancouver Coastal Health referred The Chief to the Patient Care and Quality Review Board and the Ministry of Health an Addictions.
The Patient Care and Quality Review Board sent a statement to The Chief that said for privacy reasons, it could not confirm anything at all about the review.
Basically, the review says that the care Lawrence received at Lions Gate, followed the rules, most of which are informed by provincial law.
"That whole report surprised me — that they followed the protocol," Doherty said. "If they followed the protocol, fair enough, however, I think the protocol needs to change."
What follows are Doherty's original concerns about her daughter's care, what the review said and what Doherty would like to see changed.
Firstly, Doherty questioned why a psychiatrist did not see Lawrence when she was in the Lions Gate emergency department.
"I think they should have had to ask for a psychiatrist because of the Form 4," Doherty said.
A Form 4, a medical certificate within the provincial Mental Health Act, signed by a physician, calls for the involuntary holding of a patient for 48 hours due to the person's inability to make safe decisions.
Lawrence's family doctor had signed a Form 4.
Doherty thus also questioned how Lawrence was discharged from the hospital emergency room at Lions Gate shortly after she was brought in.
The review states that the Form 4 was not valid because the family doctor had not examined Lawrence within 14 days prior to her being brought in to the hospital, as required by the Mental Health Act.
"The board found that the medical certificate filled out by your daughter's family physician was invalid because he did not examine your daughter and had not seen her in the 14 days prior to her emergency department visit at LGH," reads the review.
Under the Mental Health Act, the patient need only be assessed by a licensed physician, the review states, adding Lawrence was assessed by a physician as well as by an intensive youth outreach services counsellor.
"The board reviewed the practitioners' notes and determined they conducted thorough interviews with your daughter," the review states.
Doherty said the law around the Form 4 makes no sense in that if the child is in crisis and has run away, how do you get the child to the doctor right before she is admitted to hospital? The form was filled out saying Lawrence was a danger to herself, so that should have been enough, her mother said.
Secondly, the hospital did not notify Doherty that her daughter was admitted or being discharged, she says, and the hospital gave Lawrence a bus pass to Vancouver rather than discharging her to travel to Squamish.
The board said that under the provincial Infants Act for anyone under 19, it is "not necessary to obtain a consent to the health care from the infant's parent or guardian."
The review also quotes the Freedom of Information and Protection of Privacy Act, which states disclosure of a person's personal information is an "unreasonable invasion" of personal privacy.
"The board noted that the emergency department physician documented that your daughter was able to make her own decision about her health care," the review reads.
Doherty said it is surprising to hear that someone who has just turned 15 years old does not need her parents to be notified in this situation and yet parents are responsible by law to ensure their child is attending school and taken care of.
The Parental Liability Act also holds B.C. parents responsible for intentional loss or damage caused by their children up to $10,000. 
Regarding giving Lawrence a bus pass to Vancouver, rather than helping her get to Squamish, where her parents are, the board found the hospital staff also acted within the rules.
Though Lawrence was deemed "vulnerable," it was determined Lawrence was well spoken, polite, appropriately dressed and had a safe place to go. She was offered support in terms of a safe house to go to and follow up care. She said she felt secure going to her friend's house in Vancouver.
The hospital gave her daughter, who had a drug problem, a bus pass to a place with one of the highest drug overdose death rates, Doherty said.
According to the Coroners Service, the communities experiencing the highest number of illicit drug toxicity deaths in 2019 are Vancouver, Surrey, Victoria and Abbotsford. 
Ultimately, what Doherty wants to see is secure care, meaning — when underage children are a danger to themselves, and when all else has failed and the parents and a physician are in agreement — a court can mandated a child be involuntarily held. She thinks holding them for 30 days would be best.
BC Liberal Mental Health and Addictions opposition critic Jane Thornthwaite reintroduced the Safe Care Act to the Legislature in March. Previous incarnations of the legislation were introduced and then shelved in 2001 and 2017.
"If you keep them, get them to the point where they are thinking a little more clearly, then assess them," Doherty said.
"I think secure care is the way to go for any parent, because if you've got children out there that God forbid should go down the bad path that Steff went down, I mean you can't say to the parents, 'Oh, sorry. There's no help for you. There's nothing you can do about it. You just have to let them go and hope that they are going to be OK.' How do you say that to a parent who is desperate to help a child?"
Recently, the Ministry of Mental Health and Addictions released a 10-year plan for mental health and addictions care called A Pathway to Hope.
Its immediate focus is on increasing access to affordable counselling and support; opening more Foundry centres, which are one-stop-shops for health care  (none have been announced for the Sea to Sky); expanding First Nations-run treatment centres and other child and youth supports.
Doherty said from what she has seen, none of the plans would have helped her daughter in the acute phase before she died.
The Ministry of Mental Health and Addictions told The Chief in an emailed statement that Lawrence's death was a tragedy and that the ministry is "so grateful to her mother for continuing to courageously share her family's journey to help ensure that no parent loses another child to overdose.
"Stories like Steffanie's were top of mind as we developed A Pathway to Hope, our roadmap for better mental health and addictions care, focused on early intervention and prevention for young people.
"The roadmap outlines a significant expansion of intensive services for young people with severe mental health and addictions challenges including 20 new family care home spaces with clinical supports as an alternative to hospitalization, and two intensive day programs for young people with severe mental health and substance use challenges — $7.5 million over three years."
Asked for the ministry's current position on secure care, the spokesperson said the roadmap focuses on voluntary support and early intervention for youth in schools and in the community, "developing seamless pathways between services so young people get the care they need."
As for Doherty, she said other parents who are struggling with their teens contact her. The parents want advice, but she doesn't know what to say.
"There is not a lot I can offer, because I know that everywhere you turn it is a closed door. What do you tell people?"
A year and a half after Lawrence's death, the pain is still fresh.
"At the end of the day, there's nothing anything anyone can say that is going to make any of this better," she said, adding there are resources available to her, some of which she has accessed. "I can't even find words to tell you what it feels like other than the deepest sadness right to your soul... I have to listen to videos to hear her voice; I have to look at pictures to see her face. It is stuff like that you can't even put into words what it is like."
In Lawrence's name, the family provided two grants to graduating Squamish youth.
The Steffanie Lawrence Memorial Scholarship was for $2,500 and focused on students showing an interest in fine arts or performing arts, with preference given to dance — Lawrence's passion when she was young.
The other, the Steffanie Lawrence Memorial Bursary for $1,000, went to a student who had overcome adversity.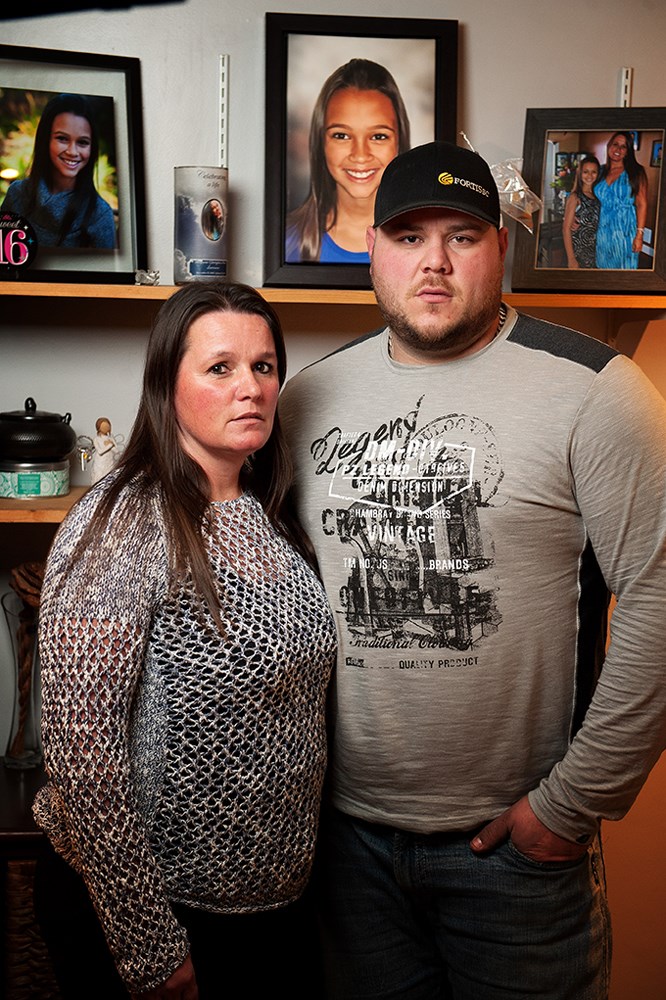 Inquest recommendations
Recently, a coroner's inquest looked into the death of Victoria teen Elliot Cleveland Eurchuk, who died of an illicit drug overdose in April.
The jury made several recommendations.
For the Minister of Education, it recommended the ministry develop processes for early detection of mental health and substance use disorders within the
schools; develop and implement a plan to transition youth from acute care and addiction treatment facilities to the schools; provide education to students, parents or guardians, teachers and administrators on mental health and substance use disorders.
For the Minister of Health, the jury recommends the ministry develop and implement a plan to transition youth from health care facilities back to community-based services; streamline and co-ordinate access to available youth residential substance use disorder treatment beds and youth mental health care beds within B.C.; provide youth with more long-term residential substance use disorder treatment facilities throughout B.C.
The jury also had recommendations for the Island Health Authority.
Asked for a response to the recommendations, the Ministry of Mental Health and Addictions said it was grateful to the jury for their work and to everyone who participated in the Inquest. "We'll be looking carefully at the jury's recommendations and making the improvements needed to our systems of care to protect the well-being of children in B.C."