Kids — don't ever say you can't make a difference.
Municipal council voted unanimously in favour of banning plastic bags and straws by the end of  2019 after hearing a presentation from a group of Howe Sound Secondary and Squamish Elementary students on Feb. 19.
"Is Squamish hardwired for adventure, or hardwired for hard plastic?" said Trina Fearon, one of the delegates from the Howe Sound Secondary ECO club.
"That is a good demonstration of speaking truth to power," said Mayor Karen Elliott, remarking on the students' efforts.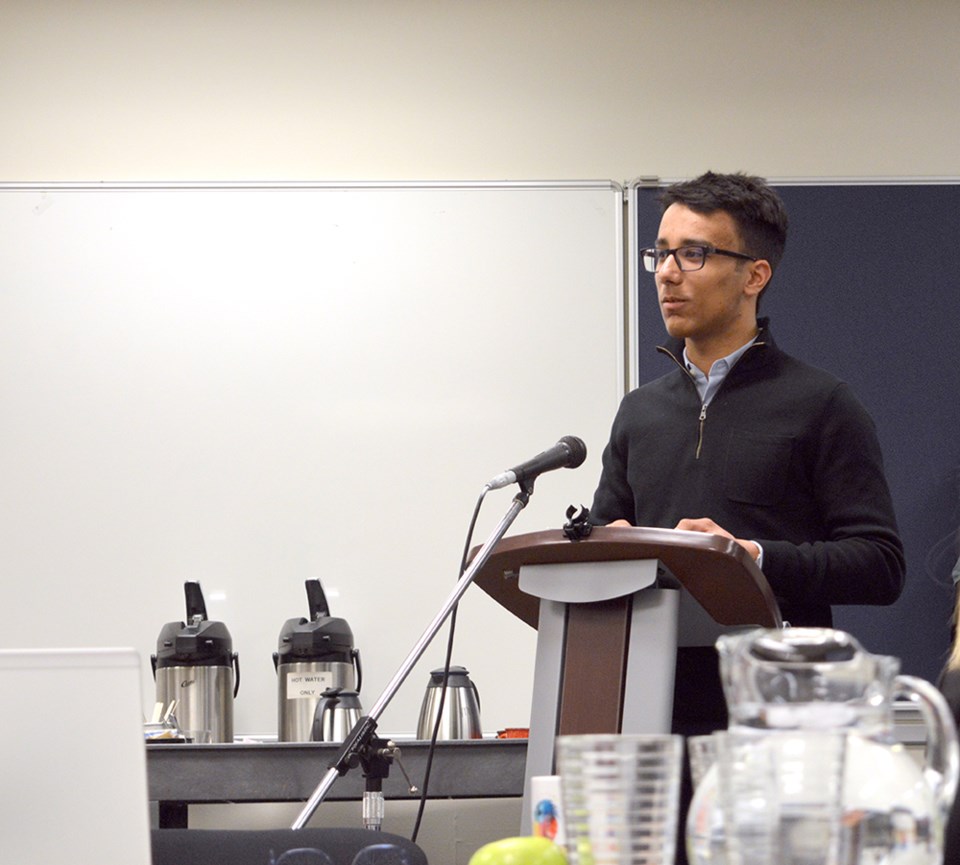 Coun. Jenna Stoner put forward the motion to ban plastic bags and straws.
Preceding council's decision, there were some concerns about the logistics of  a ban. Municipal staff were of the opinion that it would be best to have further consultations with businesses before implementing a ban, so as not to be too disruptive.
"My instinct is not to set our dates, say, 'Here we're doing this thing,' and then start talking to businesses about what the impact might be... but to do it the other way around," said Chris Wyckham, the director of engineering.
He noted, however, that if the ban was limited to plastic bags, it should be a relatively easy transition.
"To not support the motion would not go too well," said Coun. John French with a chuckle.
"I'm not a big fan of bans, but I clearly hear the message from the students loud and clear, and I think it is just a matter of time before we're completely phasing away from single-use plastics."
French supported the motion, but wondered if the ban could be successfully implemented by the end of 2019.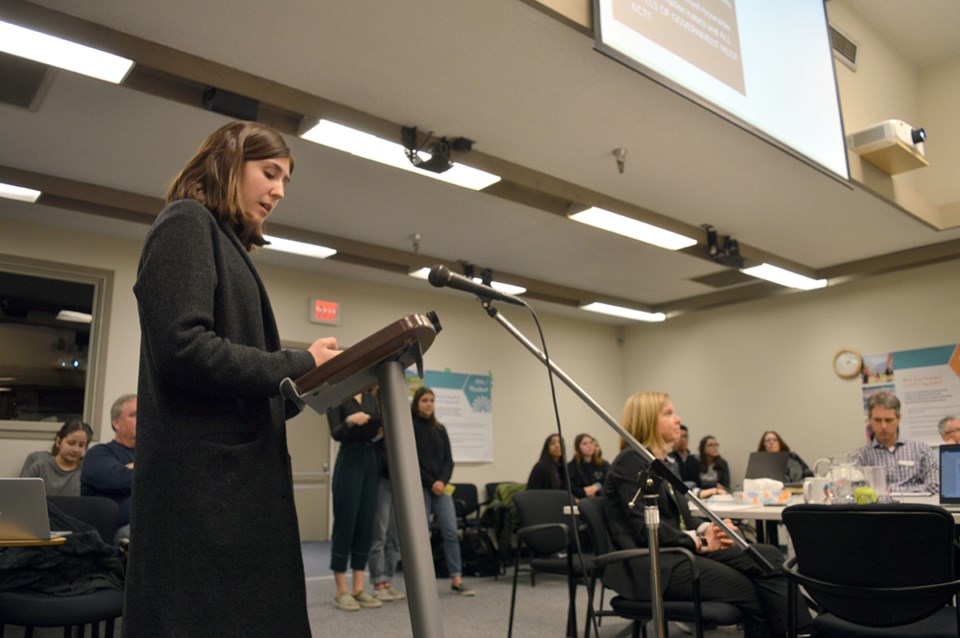 There are also complications regarding straws, as advocates for people with disabilities say metal and plant-based straws are insufficient substitutes.
Plastic straws are appropriate for hot and cold items, sanitary and flexible. Straws made of substitute materials fall short of meeting these criteria, they say.
The motion contained no language as to whether plastic straws would be made available for people with disabilities, but after speaking with The Chief following the decision, the mayor seemed supportive of that idea.
"I would never stand in the way of our accessibility laws and what people need," Elliott said.
"We'd work it into the ban to make sure that people have what they need."
The motion specifies that the District will consider banning other single-use plastics in the future but doesn't give a firm timeline.