It's not even the weekend yet, and Squamish Search and Rescue (SAR) has already been busy at work.
Crews received three calls over the last couple of days, with one of the calls requiring an hours-long rope rescue of a climber that went into the early morning.
The call for the climber came in on the evening of July 15.
Rescue manager BJ Chute said a climber broke his arm on Slhanay on the Birds of Prey route.
Chute said that a large rock fell, and in the process, the climber was injured.
The climber appeared to have pulled out a loose hold. Chute said he was unclear whether the climber was injured by taking a fall or by falling rock.
In the process, the rope also appeared to be damaged.
Chute said rescuers brought in the SAR rope rescue team, which raised the climber to top of Slhanay. They walked the injured man down the monolith.
Crews brought out his partner as well.
The climbers were from Squamish, Chute said.
About 20 volunteers were called in to help make the rescue happen. The rescue wrapped up at around 2 a.m.
SAR will be retrieving gear left over from the rescue starting at 11 a.m. on July 16, and are asking people to steer clear of Birds of Prey at least until mid or late afternoon.
That same day, a few hours beforehand, crews came to help a lost hiker at Yuko's Pond, which is just off Al's Habrich Trail above the Sea to Sky Gondola.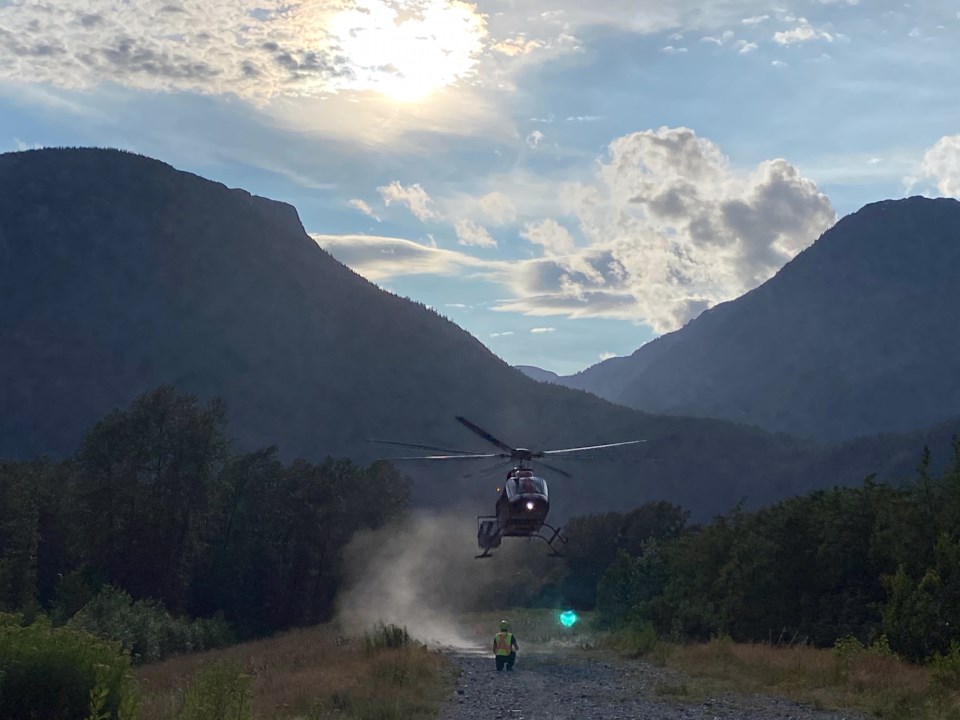 "He wasn't prepared to be out for very long, and he lost his eyeglasses, so when he couldn't find his way out and recognized he needed assistance, he called 911," said Chute.
Crews flew a team in, and along with Sea to Sky Gondola staff, found the hiker and flew back to Squamish.
Again, about 20 SAR volunteers were called in to assist.
Chute said that it's a good reminder for people to be prepared with enough gear to stay the night, because if the climber fall happened a little earlier, resources would've been diverted to the more serious incident. It could mean rescuers could take significantly longer to respond to calls.
On July 14, rescuers were called to help with what appeared to be a paraglider tangled up on the Stawamus Chief.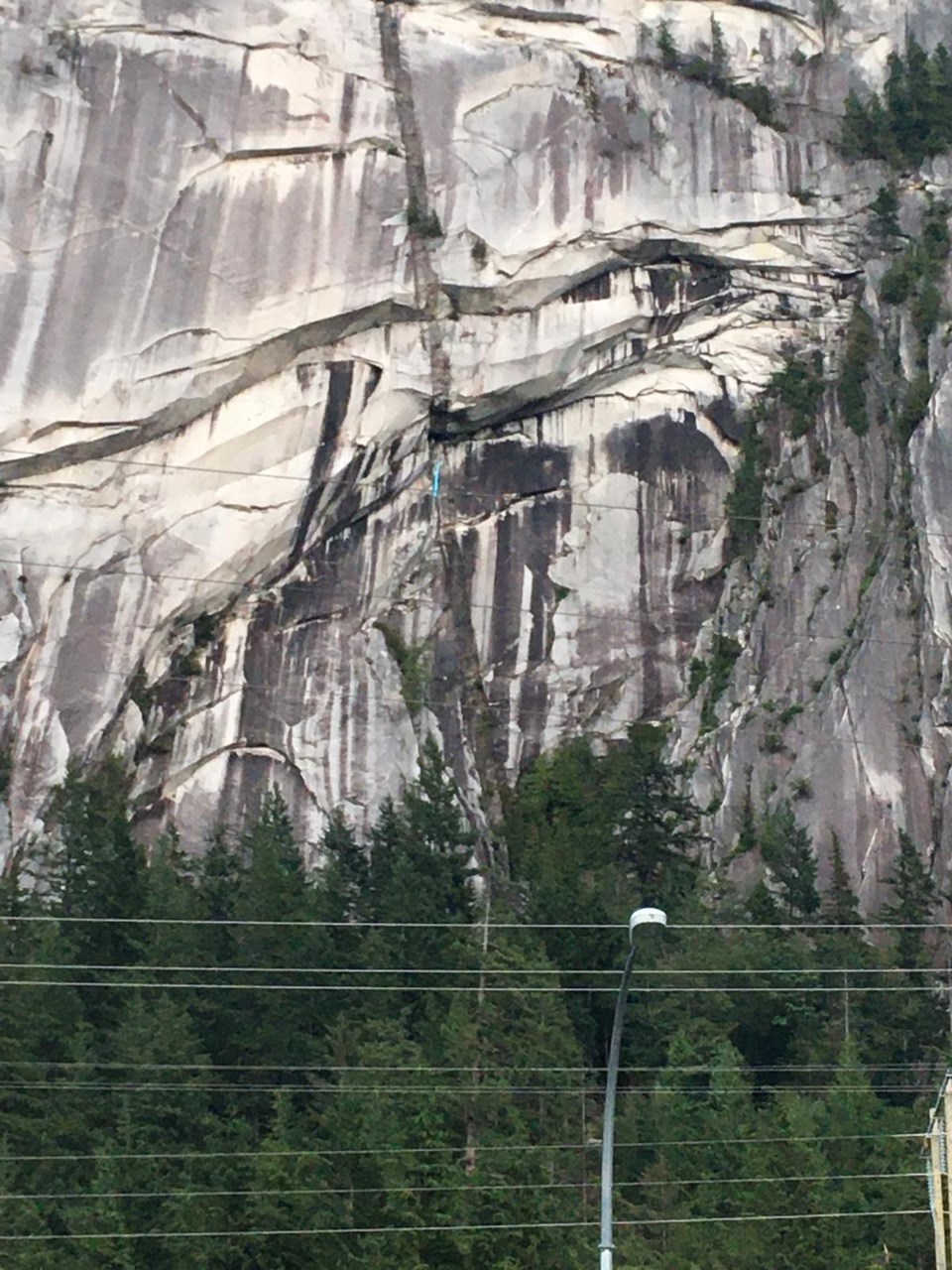 However, it turned out to be a false alarm — it was in fact locals putting on an aerial silks photography shoot.
Chute said it would be best for people to let authorities know about these types of events beforehand so it doesn't create another false alarm.