Squamish Beth Miller is hoping to be back on skis soon, deep breathing alpine air for the first time in years.
A long-time local teacher and former president of the Sea to Sky Teachers' Association, Miller, 53, is recently back home after a lung transplant this summer.
Miller was diagnosed with the autoimmune disease scleroderma in 2006.
Sometime in 2010, she noticed it had impacted her lungs to the point she would become very out of breath doing pretty much anything.
Around 2012 or so, she had to give up skiing.
"That is one of the things I am really looking forward to is getting back onto my skis," she said. "I used to volunteer up on the hill as a mountain host, giving tours on the weekends. That was one of the first things to go."
She continued teaching until four years ago when she developed pneumonia.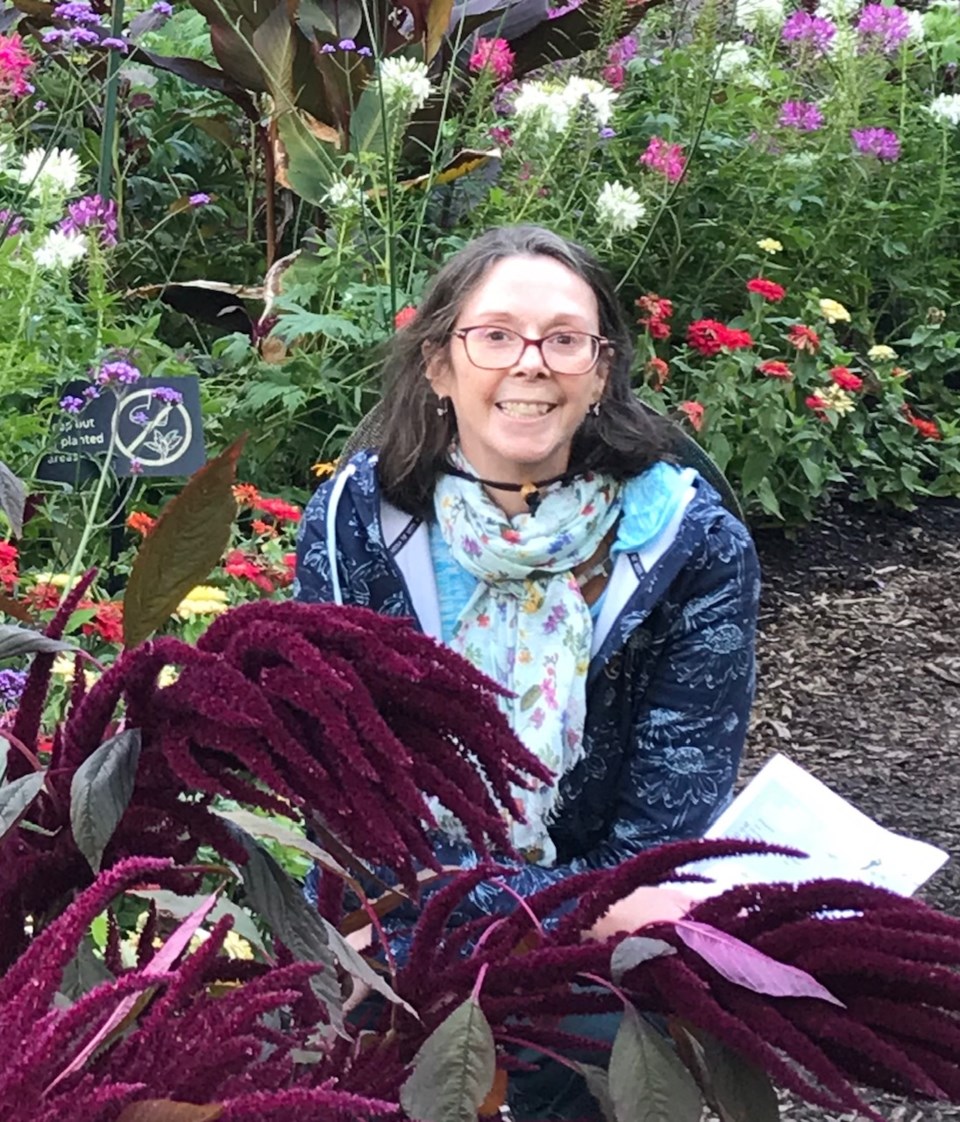 "I ended up on oxygen full time and had to stop teaching," she said, adding it is about that time she was approved for a lung transplant and became active on the list, waiting for a donor.
At first, leaving the profession she had spent most of her adult life devoted to was tough, she acknowledged.
"I did, for a while, lose my sense of purpose. Like, 'What am I here for.' I had to get used to the idea I was living a very selfish existence. My purpose was to keep myself as healthy as possible so that a lung transplant was successful."
For the intervening years, before a set of lungs became available, she kept busy with, among other things, gardening, socializing with friends, and a local Tai Chi class.
It was in Tai Chi that Ken Perry met her, about three years ago.
"She caught our attention in class, coming with her own oxygen bottle strapped to her back and coping to learn a new art with the extra weight bearing down on her," he told The Chief.
"During this time, she always was eager to learn and improve her skill set. She impressed many in the class, as she never complained about her situation, but dealt with it in a very matter-of-fact manner."
 Her 'can do' attitude was a good example for all, he added.
 When an appropriate set of donor's lungs were available, it was go-time within hours.
She was heading out to a party on July 30 when she got the call that she needed to head to Vancouver General Hospital, where all lung transplants in B.C. are done.
"I was just about to head out the door with the sangria that I was taking and I get the call," she said, with a laugh.
She was the twenty-second B.C. person to get a new set of lungs this year at VCH, she said.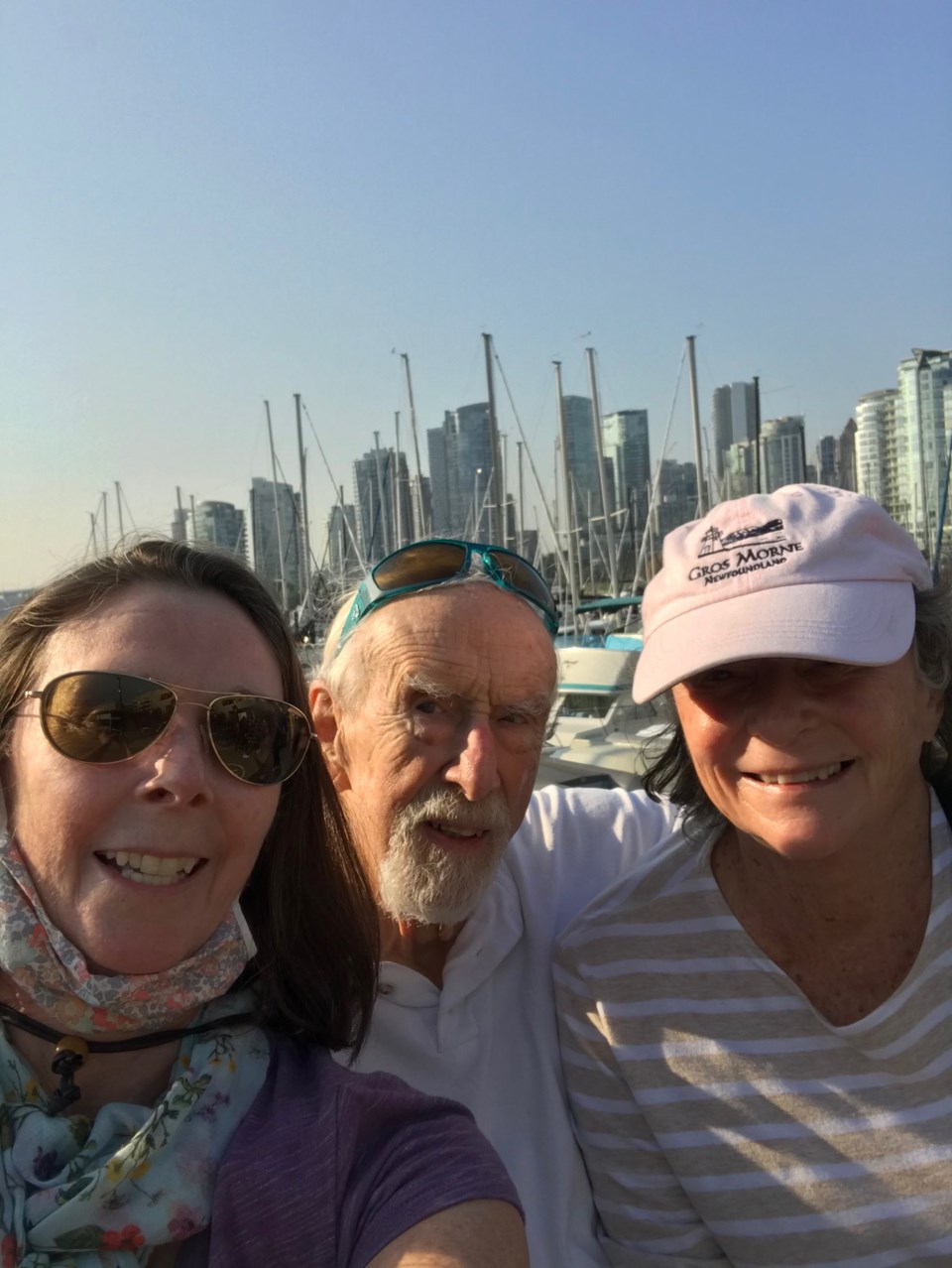 There's a bit of mental gymnastics that you have to go through to come to terms with the fact that you are getting a new chance at life, because someone else has died, Miller said.
"It is humbling," she said, her voice cracking with emotion. "It is such a huge deal... It is something we all deal with. We understand that one of the best days of our life is the worst day of someone else's and of their family."
Miller is part of a Facebook page for lung transplant patients in B.C. and she said that is a good support network for sharing feelings and information.
She said she has devoted herself to taking as good a care of her new lungs as she can.
"I'm so grateful for the generous stranger who saved my life," she said, in a follow-up email to The Chief.
The recovery process has been relatively smooth. Her parents came out from Ontario to be with her. After five weeks in the hospital, she moved into a vacation rental across the street from the hospital so she could go back and forth for treatments and appointments.
She moved back home to Squamish for good on Oct. 30.
The most difficult challenge has been the feeding tubes put in due to complications from scleroderma, Miller said. She was fed exclusively through them for three months.
"They opened my chest and put two new lungs in me — no problem. But two weeks later they do a little laparoscopic procedure where they put two tubes in, one in my stomach and one just on top of my small intestine, and my goodness, you think I had been in the wars or something. It was brutal."
She said she wasn't hungry because she was too nauseous.
She got back on regular food recently.
Toast with butter and homemade peach jam was the first thing she ate.
"It was the most beautiful piece of toast I have ever had in my life," she said.
Though she said, for the most part, she is feeling pretty normal these days, those feeding tubes are still inserted, so she hopes to get those out soon.
The COVID factor
Miller said that the pandemic has made it less odd that she has to wear a mask everywhere than it would have been pre-COVID.
And being in the hospital and isolated while most people she knows were also having to limit their activities, was also a nice coincidence.
"When COVID first hit, everyone was checking on me a lot to make sure I was OK. And I was like, "Look, hey guys, I have been preparing for this for the last three years. I have been mostly homebound anyway."
For Perry, her story serves as a bellwether for others.
"Her story is both inspiring and some good news during the current turbulent times," he said. "I think it gives us cause to examine our own individual situation compared to someone who has learned to cope with something, which is so extreme, it requires double organ transplanting."
As for the future, currently, Miller is focused on small personal goals.
"I would really like to get up and have a ski day this winter," she said. "I want to stay healthy."
(To find out if you are registered as an organ donor, the transplant donor registration page is here.)