A world-renowned Squamish company has acquired an award that has previously drawn competition from high-profile corporations such as Lyft and Beyond Meat.
Carbon Engineering first garnered global attention for technology that sucks carbon from the air, and, as of Jan. 20, it was recognized by the Cleantech Group as the North American Company of the Year for 2021.
It's another victory for the Squamish firm, which has attracted attention from major investors such as Bill Gates, Chevron and Occidental Petroleum, among others.
The company's CEO, Steve Oldham, told The Chief that the award is of significant value.
Winners are declared by combining Cleantech Group's research with judgments from a 91-member panel of experts representing members of the green technology community.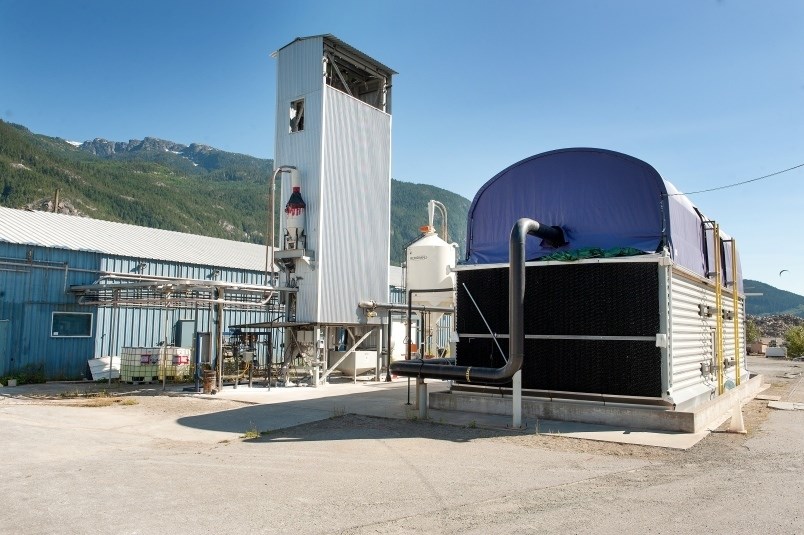 "Being recognized by a peer group like that is always fantastic," said Oldham.
"Secondly, I think it's a very strong signal of the role of direct air capture, and [Carbon Engineering's] leadership in that area is increasingly seen as one of the most critical things in the climate change battle."
On a local level, Oldham said, the company's success could translate into more jobs in Squamish.
"We love our Squamish home. We want to stay in Squamish for the long term," he said.
The company is in the process of erecting a new facility dubbed the "innovation centre" in the oceanfront lands, and Oldham said Carbon Engineering has increased employment over the last two to three years.
It hopes to add more jobs this year, he said.
Carbon Engineering has often been in the spotlight, but one of the most recent highlights was during the election campaign this past fall.
John Horgan used the Squamish facility as a background to promise the NDP's commitment to battle climate change, vowing to legislate net-zero carbon emissions by 2050.
Oldham said that at least for the moment, this promise hasn't turned into a government contract for Carbon Engineering.
"I think government in Canada is slowly iterating to that point but isn't quite there yet," he said.
"We're moving toward it, but we're not yet at the stage where I'm standing here announcing that the government is either a customer or has put in specific policy in place to support our types of technology. The trend is good, but just not quite there yet."
Outside of Canada, there has been some progress with respect to making Carbon Engineering's technology a tangible reality.
A partnership with a subsidiary of Occidental Petroleum is expected to yield an air capture facility in the Permian Basin, which is roughly around western Texas and southeastern New Mexico.
Design and engineering has moved forward, and Oldham expects construction on the plant will start in a year, and it will become operational sometime between late 2024 and early 2025.
Building a plan will take less time afterward.
"The timelines for all the others is much shorter, because you've done the design work," said Oldham.
"But the first one takes time."
Carbon Engineering also has a partnership with Pale Blue Dot Energy to create an air capture plant in the UK.
Progress on that is moving forward, but not at the same rate as the American venture, Oldham said.
"I feel good about the fact, you know, soon we will have a way forward for plants in multiple countries, including, ideally, Canada, of course," he said.