The Cat Lake Recreation Site is becoming more kitten-friendly, so to speak.
If you have been out to the lake recently, you have likely noticed the roped off areas at the entrance, past the kiosk, and the mounds of dirt at the beach area.
The latest construction is part of a Ministry of Forest, Lands and Natural Resource Operations multi-year project at the recreation site to expand day-use capacity.
"Cat Lake, being such a nice location, the campsite there gets a lot of attention and gets a lot of use. There was previously pretty limited day-use facilities," said Alistair McCrone, recreation officer for the Sea to Sky recreation district.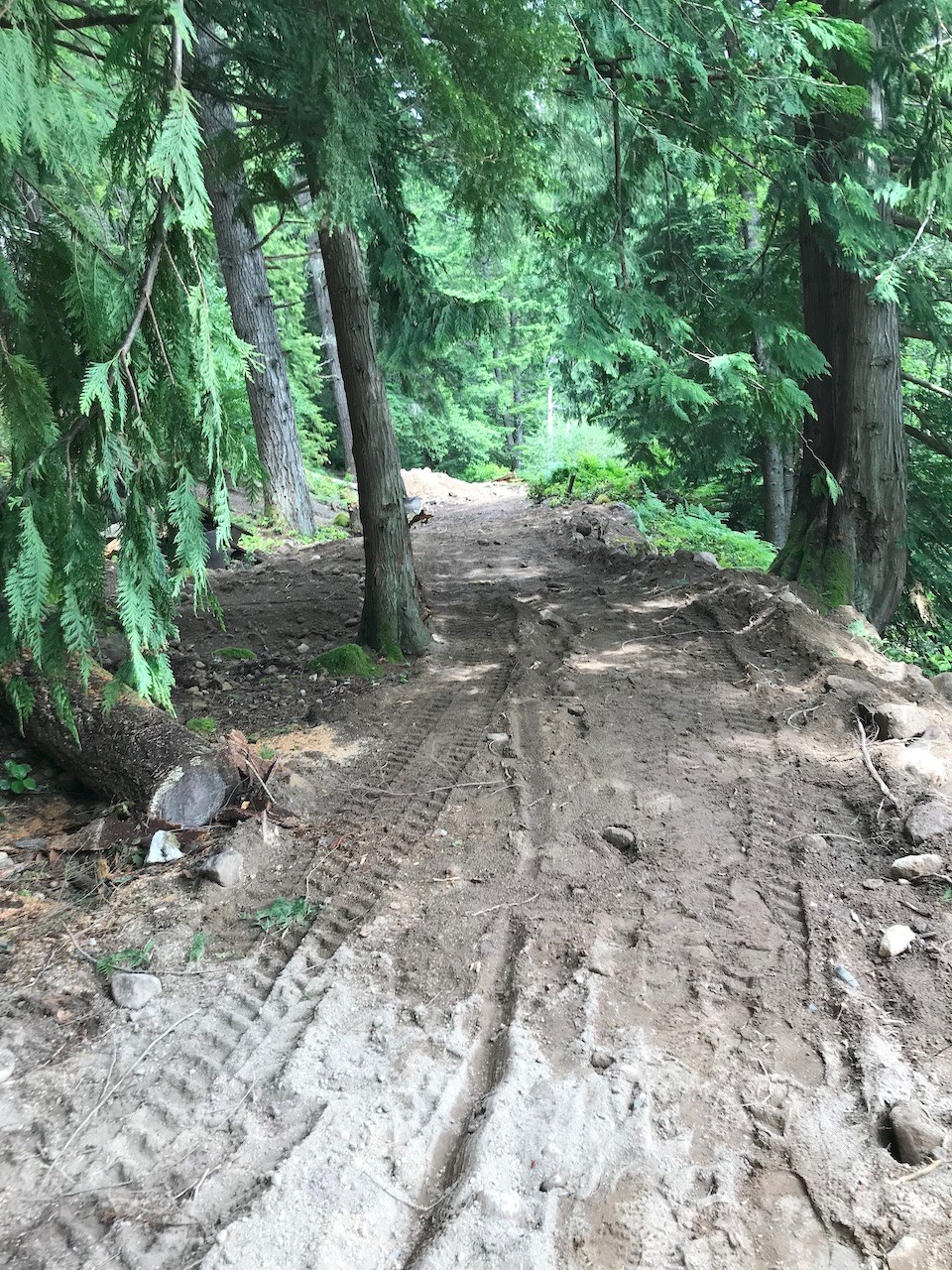 A large new day-use area is being added on the north shore of the lake, where previously two water-front campgrounds with fire pits were located at the bottom of the stairs after the entrance to the site.
The campground previously had 50 sites, available for $15 each per night. This reduces that count to 48, but expands considerably the family-friendly areas the public can access the water, McCrone.
"We've taken those two campsites out and flattened that entire area and put a sort of an amphitheater-shaped, terrace-type area down to the water, where the old rope swing used to be."
A fourth T-shaped dock is set to be installed there, too.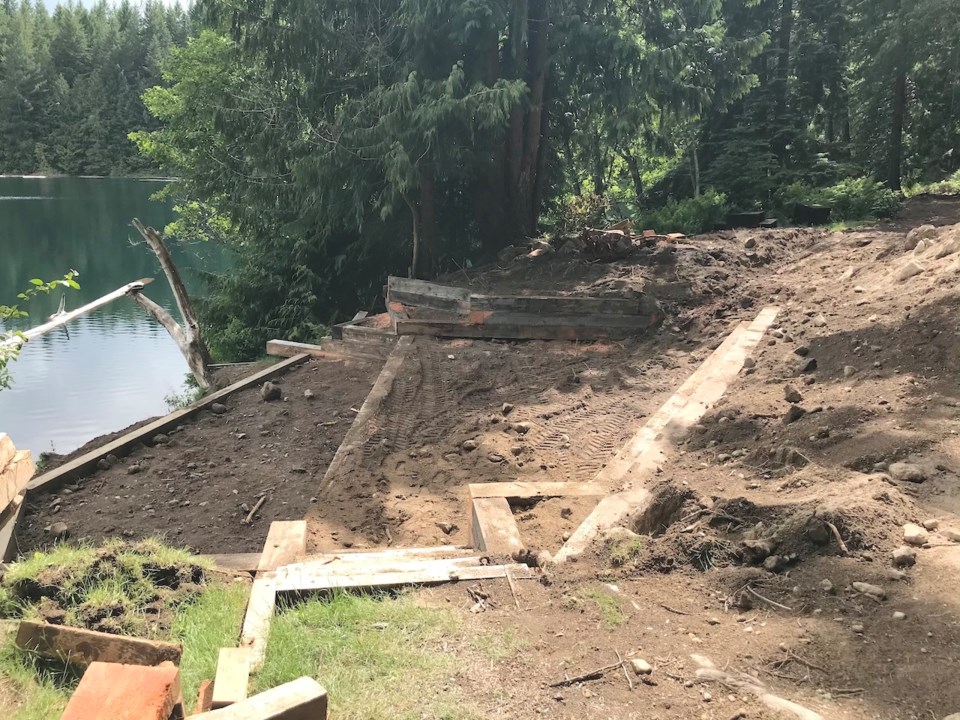 This area will be designated as a family zone, where stereos will not be permitted.
For about three metres, the water is shallow enough in this area that children can get in and out of the water without having to go on the dock, too, he said.
"That is where the family area will be — and a bunch of picnic tables... a couple of fire rings so you can roast wieners for lunch." 
McCrone said previously, the two campsites were prime locations on the lake that could only accommodate a dozen campers at most. With the removal of the two spots, many more people can gain access to the water and hopefully not trample sensitive riparian areas, as was happening.
Plans are for one day-use area at the lake to be designated an off-leash dog area, McCrone added.
"We will direct dog owners to that area, where they will be able to get in and out."
The whole project, which likely includes $80,000 in work, should be complete by mid-July, according to McCrone.
The main day-use beach area was upgraded and the lake's existing three docks were replaced — expanding dock space to about 450 metres (1,500-squre-feet) — in April of 2019.
The parking area was expanded starting in the fall of 2018 and was completed in the spring, 2019.
The Sqomish Forestry Corporation is the operator of the provincial Cat Lake Recreation Site.