In a few short weeks, we have gone from being excited to mix with the throngs of people heading up the newly reopened Sea to Sky Gondola, to serious discussions about whether it is time to fine or arrest people for climbing the Stawamus Chief with friends.
These are, without a doubt, unprecedented times for our town, country, and planet.
But how do we adjust to this new normal, when it is such uncharted territory? How do we ride the wave of emotions that seem to take over just at the moment we think we are holding it all together?
First, stress and anxiety are natural and potentially useful reactions to what is happening, according to Nancy Sin, an assistant psychology professor at UBC.
Sin and other researchers have launched an online survey to help understand some of the ways people react during a pandemic.
"Stress and anxiety, these are natural and very common reactions whenever we feel this sense of threat," she said.
"Stress, in some ways at least in the short term, is very adaptive in that it mobilizes our bodies and prepares us to face a threat."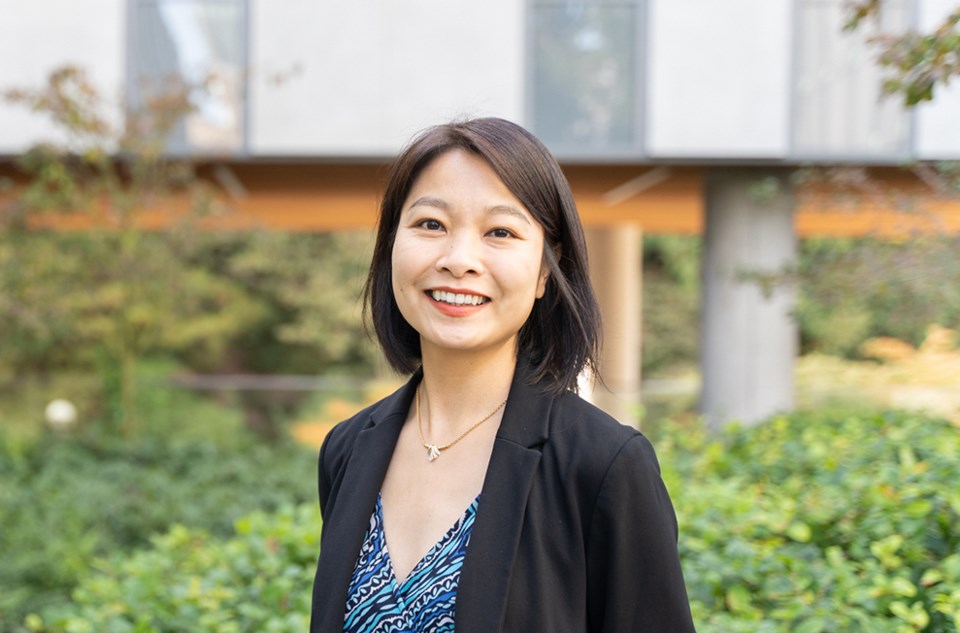 But when so much is unpredictable and out of our control, the stress can become too much to the point we behave in ways that are bad for each other or bad for our health.
Residents hoarding food and cleaning supplies can be explained as people trying to have some control over what is happening.
"As human beings, we have a natural inclination to survive and so the hoarding is.... humans trying to take care of their own needs, but over time, the much more excessive purchasing is us trying to have some level of control over this — feeling like we can do something."
Some of the nastier behaviour we have seen in the Sea to Sky, such as notes being left on cars with out of town plates telling the owners to go home, for example, is another extreme of how people are reacting to the fear and stress.
But Sin said it is important to look at the positives being seen during this crisis.
"There are a lot of people who are reaching out to their loved ones," she said, adding some are reconnecting with old friends by phone or internet.
And many are becoming much more grateful for the things they might have taken for granted before the pandemic, such as family connections.
A difference of age?
She said while most younger people are very concerned about spreading COVID-19 to older generations, younger folks have to be careful not to infantilize their elders.
"[Seniors] still want to have that autonomy and I think even though the middle-aged or young adult children mean well, in some ways, we are treating older adults like we know better than them and they don't have the autonomy to make that decision for themselves," she said.
She explains the throngs of primarily young people flocking to beaches or the Stawamus Chief over the weekend in groups as those people looking to their peers for examples of how to behave.
"We also look to other people for cues to how to interpret the situation and especially for college or university students who are around other young people, they may think that this is normal behaviour, to not panic about coronavirus."
To preserve our mental health, we have to accept there is going to be a great deal of uncertainty and try to make the best of it, while controlling what we can. 
"We don't know how long this is going to last for and we certainly can't control how other people are acting, even though we might try to," she said.
People should be following public health recommendations of social distancing, hand washing, and avoiding spending time in public places whenever possible. "That will hopefully give people some sense of control over protecting themselves."
It is also helpful during this pandemic to step outside of ourselves, too, Sin said.
"Stop thinking about our own needs and really channel that energy and concern into others," she said.
Reaching out to those who may need a little help or support, however you can, will make everyone feel better.
"And just reminding ourselves that there are grocery store workers and health care workers and people working for restaurants doing take-out and deliveries, who are really putting their lives on the line to protect us," she said. "So rather than thinking that nobody cares, we need to keep that in perspective — a lot of people really do care and we have to do our own part to try to mitigate this risk.