Fire crews have stifled the Lions Bay area fire, which BC Wildfire Service is declaring human-caused, though officials have yet to determine the exact details of how the blaze was triggered.
Marg Drysdale, fire information officer with the BC Wildfire Service, said on Wednesday morning that the fire, which covers 4.2 hectares, has been 100-per-cent contained.
Previously the fire's recorded size was three hectares, but that number was bumped to four after crews were able to make more accurate estimates.
She said classifying the fire as caused by a person also encompasses equipment-caused fires.
Previously, officials were examining the possibility that a downed power line could have sparked the blaze, but that theory has not been confirmed, Drysdale said.
"The cause is under investigation," said Drysdale. "There was some suspicion at the very beginning but now they're just calling it under investigation, because that has not been clarified….They're going to have to look deeper into that."
She said the province sent 30 people to tackle the blaze on Wednesday.
No air support was being called in at the time. There was some overnight rain, but it's unclear how much that has helped.
No buildings are in harm's way, she added.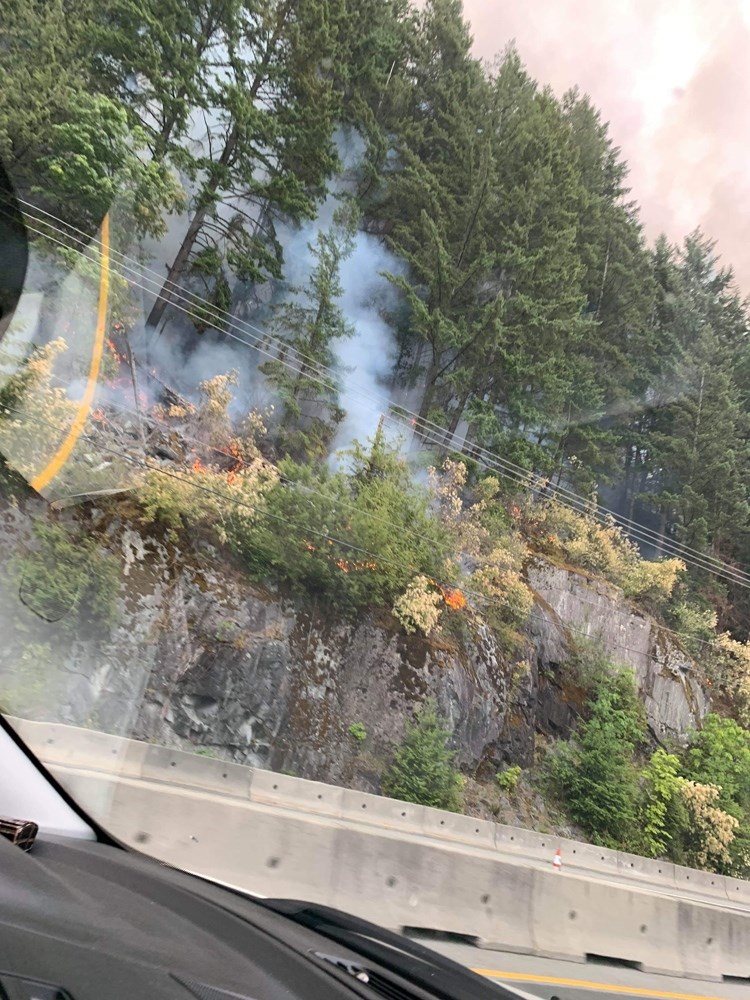 The fire broke out early Sunday morning near Strip Creek, between Lions Bay and Horseshoe Bay, making it the second fire in the Sea to Sky area in just as many days.
As of 11 a.m. Sunday, approximately 50 firefighters were on the blaze, according to Metro Vancouver Regional District Emergency Services, which also said, via Twitter, that there is "no danger to residents of Electoral Area A at this time."
Seven aircraft were working the fire, including air tankers and helicopters.
The BC Wildfire Service said it was a ground fire, meaning burning under the trees.
It was burning upslope, away from structures.
The closest structures are downslope and across the highway, a spokeswoman for  BC Wildfire Service told The Chief on Sunday.
The BC Wildfire Service said the fire grew to three hectares, as of noon Sunday. Earlier that day, it had been at 1.1 hectares.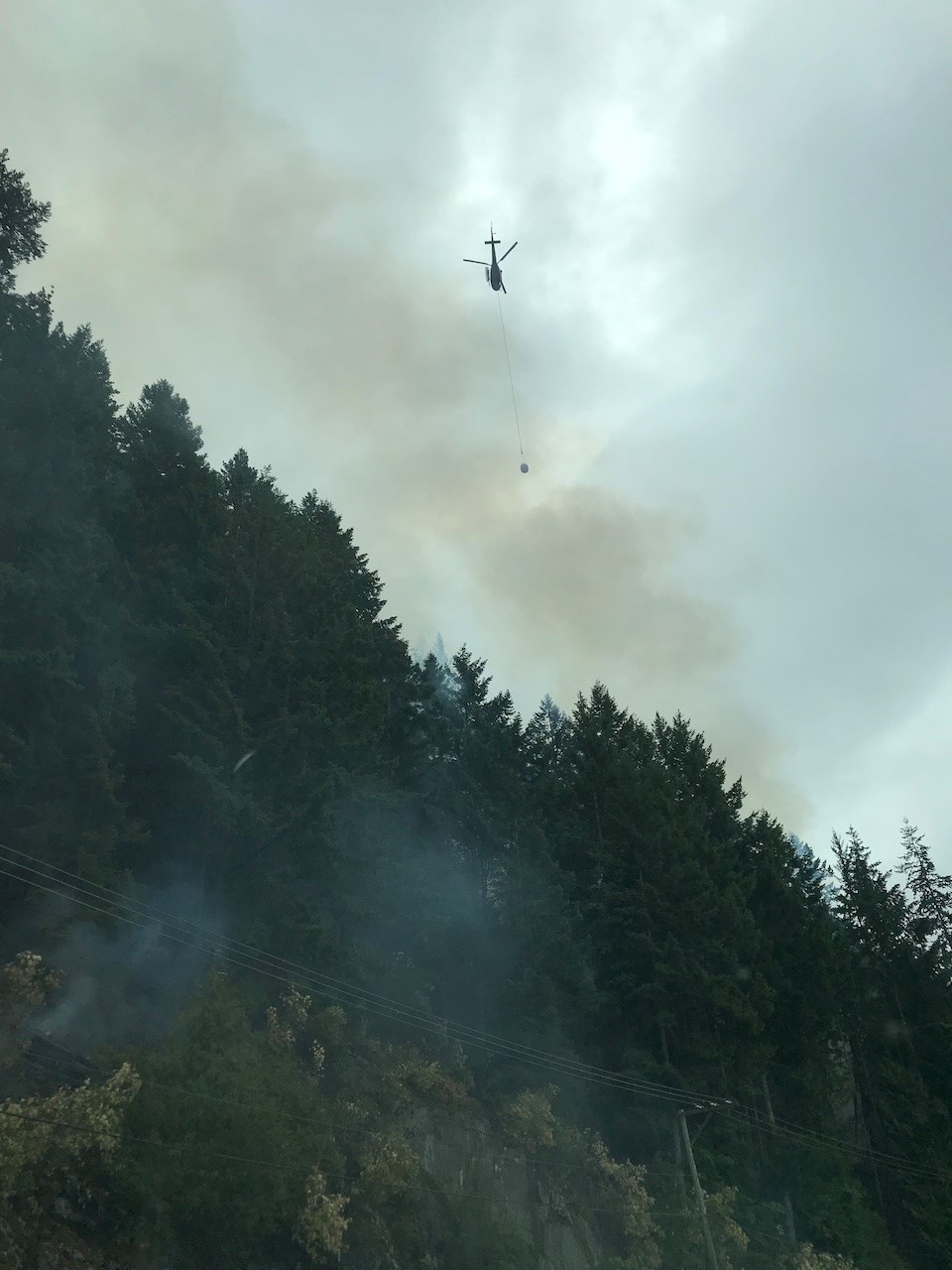 "The fire is burning in very steep terrain and BC Wildfire Service crews are responding with aircraft support as well as support from numerous other agencies. No structures are currently threatened. The cause of the fire is currently under investigation," said the BC Wildfire Service on Twitter.
Eyewitnesses reported seeing the flames close to the highway.
This fire is just one of several that have swept through the Sea to Sky recently.
On Saturday, a small fire was sparked at Powerhouse Springs Road near the Mamquam River Service Road. That blaze was being mopped up as of Saturday evening.
This spring, a wildfire was sparked from slash burning in Upper Squamish. It reached 68 hectares in size at one point. It took more than a month before BC Wildfire Service declared the blaze officially out.
This story was last updated at 10:35 a.m. on June 26. It is being updated as new information becomes available.