Chelsie McCutcheon grew up as part of the First Nations Snowboard Team (FNST).
But with the organization broadening its focus after rebranding as the Indigenous Life Sport Academy (ILSA) in June, the Squamish resident is embracing the additional opportunities for her children, 13-year-old Cullan and eight-year-old Kaida.
McCutcheon, who works with the ILSA as the Whistler Blackcomb Snowboard co-ordinator and Squamish Nation mountain bike manager, said that while physical activity itself is important, the act of doing it can hold additional significance.
"It's more like a mission that started with my parents 35 years ago. They grew up as teen parents on the reserve and they wanted something different for our family and so they focused on applying me into skiing and on the ski team to create that positive social change," said McCutcheon, who is Wet'suwet'en. "That vibrates through my children because now it's a natural part of our family and them calling Whistler Blackcomb their home mountain, that's the legacy of our family's decisions when I was a baby."
McCutcheon said the FNST broke down economic barriers to allow her to not only access snow sports but also reconnect with the land. She's glad to see the program evolve into the ILSA to create chances for Indigenous youth to take part in rock climbing, mountain biking, skateboarding and hiking.
"Economically, it's generally not accessible or easily accessible and programs like the Indigenous Life Sport Academy open up that barrier," she said.
Additionally, McCutcheon said participation in these activities helps to bridge gaps between Indigenous and non-Indigenous communities, which she saw as part of the FNST and as recently as this month's women's rock-climbing clinic.
ILSA executive director Court Larabee said the shift has been underway for some time now as it moves away from a focus on high-level competition and spotlights love of the sport rather than an "us-versus-them" mentality.
"My focus was never in the world of competition," he said. "We were making small internal changes throughout the years and then when COVID hit and our programming was cut so violently quickly over the winter, we were left with a little bit of surplus budget. That surplus itself, we put into the rebrand and launched."
Larabee's instincts were confirmed after the program surveyed participants about whether they still wanted to compete.
"About six of them out of 300 said yes," he said. "Listening to my own intuition and knowing what they wanted proved that they wanted the exact same thing.
"They just want to have fun in a progressive space and they still want to excel in the sport, but the focus of competition is so quick and far between. You have this small window to be great and you need this excess amount of support and surplus. It's just realistic for the youth."
While the FNST had spread its reach across the country, the ILSA will start small, offering programming to all Indigenous youth in the Sea to Sky starting with Lil'wat and Squamish nations and those in between.
"We're going to be doing activities that you can do for life, where you don't need a team, you don't need a practice space, you don't need to wait for anything," Larabee said. "You can simply pick up your skateboard, your golf clubs, your snowboard and do what we all do, just slide away some of your daily stresses."
In particular, Larabee said, skateboarding has seen strong uptake, with roughly 120 new participants joining up. There is also a skateboard donation program within the system, he said.
"That gift of a skateboard, we know, can absolutely change lives," he said, adding that the academy's first skate camp is set for this weekend.
In the future, the academy will look to offer sports such as surfing, while he's open to other sports not currently on the radar.
"Anyone who's championing or is interested in these unstructured sports, whether we offer them or not currently, it's an opportunity for us to grow our own organization," he said.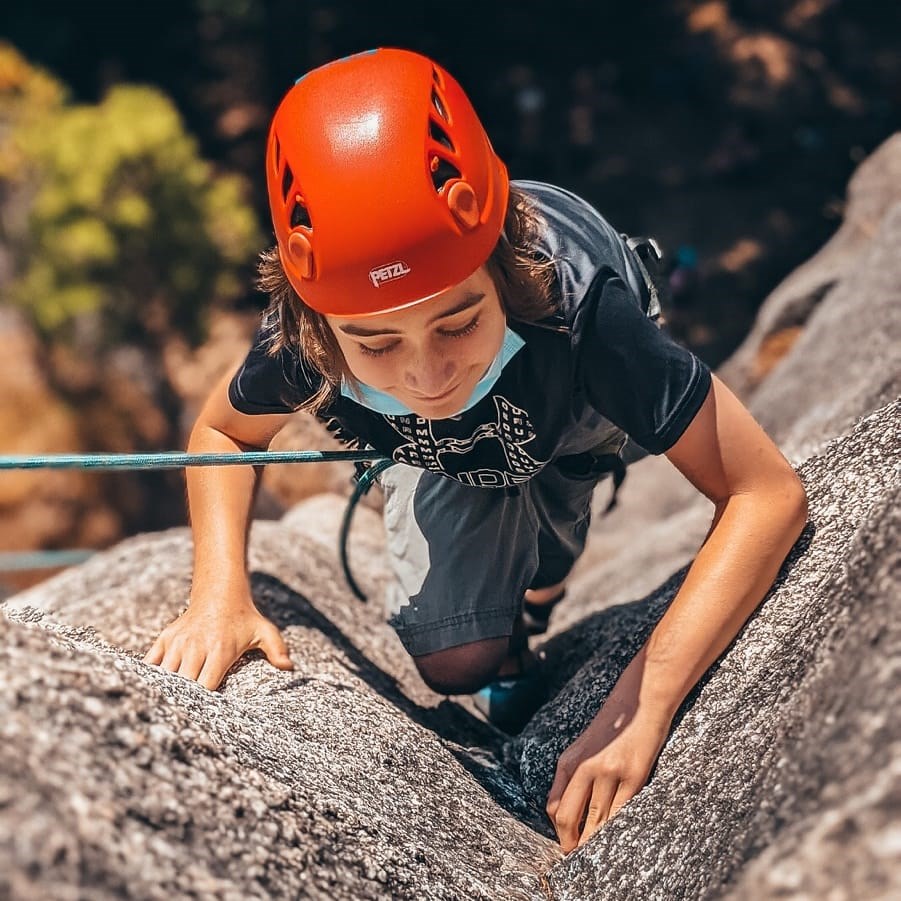 In addition to fostering participation in sport, Larabee hopes to create a mentality of participants creating opportunities for others. Through a partnership with the Indigenous Sports and Recreation Council, the academy provides free training for youth to become coaches or guides to allow them to give back to the program, helping it stay sustainable, and gives them the tools to pursue a career.
Past participants are making their mark in a variety of fields, Larabee said taking on leadership roles in politics and business.
 "The impact that we had with snowboarding is only going to be returned tenfold as we add all these different sports," he said.
McCutcheon, for her part, is seeing the positive effects on her son.
"He already knows that he's going to be a leader within the sport as his first job experience," she said.
For more, visit lifesportcanada.org.