It's safe to say that "Big Jim" Sinclair has been a climbing celebrity in Squamish for some time, but it's a role he's never been especially comfortable with.
In fact, if you'd approached Sinclair for an autograph years ago, you might have been told — with the use of some colourful language — that he'd rather not oblige.
"Somebody…walked up to me and said, 'I want your autograph.' And I don't know why — it just hit me all wrong. And I was such an a–, I barked at him and said, 'Screw off.' You know, no, you can't have it," said Sinclair.
"[My friend] Peder [Ourom] said, 'You just spoiled a guy's whole day.'"
It was something he'd later come to regret.
"I felt bad about it for days. And if I had known who it was, I would have phoned them up and apologized."
Sinclair, one of Squamish's pioneering climbers, has always loomed large as one of the cornerstones of the sport in this town.
However, he's also been deeply uncomfortable with the idea of being a star. He has extensive knowledge of Squamish's history and has established some of its oldest and best-known climbs, but he prefers to keep himself out of the spotlight.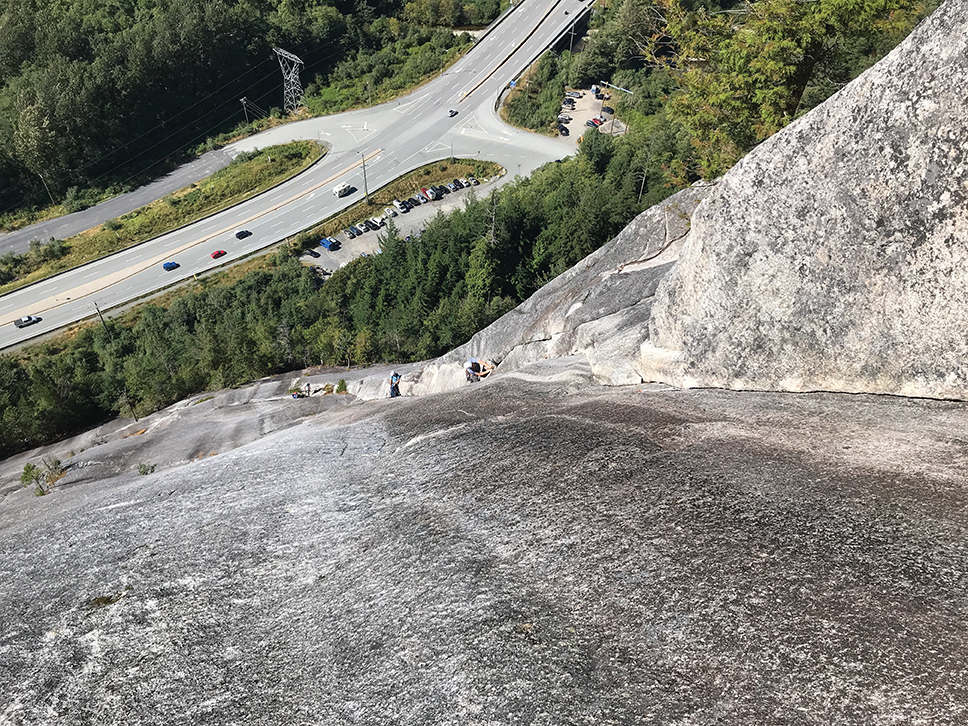 But on June 9, outside of the downtown Starbucks, Sinclair decided that perhaps, just this once, he'd agree to be the centre of attention. The climber, who has a habit of often ducking media requests, agreed to talk with The Squamish Chief.
It may have something to do with this year being the 60th anniversary of one of his most iconic climbs — Diedre, a 5.8 corner crack that runs up the Stawamus Chief's Apron. The meaning of its name is quite literal, as a diedre is a mountaineering term for a large shallow groove or corner in a rock face.
He first ascended the route in 1962 with Jim Baldwin — one half of the Baldwin and Ed Cooper duo that made the ground-breaking ascent of the Stawamus Chief's Grand Wall.
With this year's summer high season coming, Diedre will likely turn into a conga line for climbers eager to take their first shot at the Apron. It's become a destination in itself that has attracted athletes from across the world.
"It staggers me," said the 89-year-old, leaning back in his chair with a cigarette in one hand and a coffee in another.
"I remember Baldwin saying many, many years ago, that there would be hundreds of climbers coming over to Squamish. I didn't believe a word of it. But he was aware of what was happening in Yosemite – people showing up in the hundreds. [And] he [said] it's going to happen here."
The discovery of Diedre occurred when he and a party of friends — Cooper, Baldwin and Tony Cousins — were exploring the Apron. Eventually, they came across a new line that was begging to be climbed.
"That's when we first kind of thought, 'Oh, hey, this will go,'" said Sinclair.
However, they weren't the only ones who were in that area.
Before Sinclair and Baldwin made the first ascent, there was another pair of climbers who were about 20 feet up from the bottom of what would later become Diedre.
However, they didn't have the level of skill needed to make it up the Apron. They were stuck.
The way Sinclair tells the story, this resulted in a rather hilarious rescue.
At the time, he was scoping out the potential route with Cooper. As the two climbers above them started hollering for help, Cooper told them they would only get assistance if they shouted down to their girlfriends how stupid they were.
The women, who were at the very bottom of the Apron, were then greeted by very loud confessions from their boyfriends, who repeated that they were foolish and stupid — they may have used a few colourful words to reiterate that particular point.
Meanwhile, the girls were yelling back, urging them to come down. But they couldn't — not until Cooper was satisfied, anyway.
"He spent half an hour making those guys call down to their girlfriends and say, 'We're stupid," said Sinclair with a chuckle. "Then he finally gave them a hand to get down."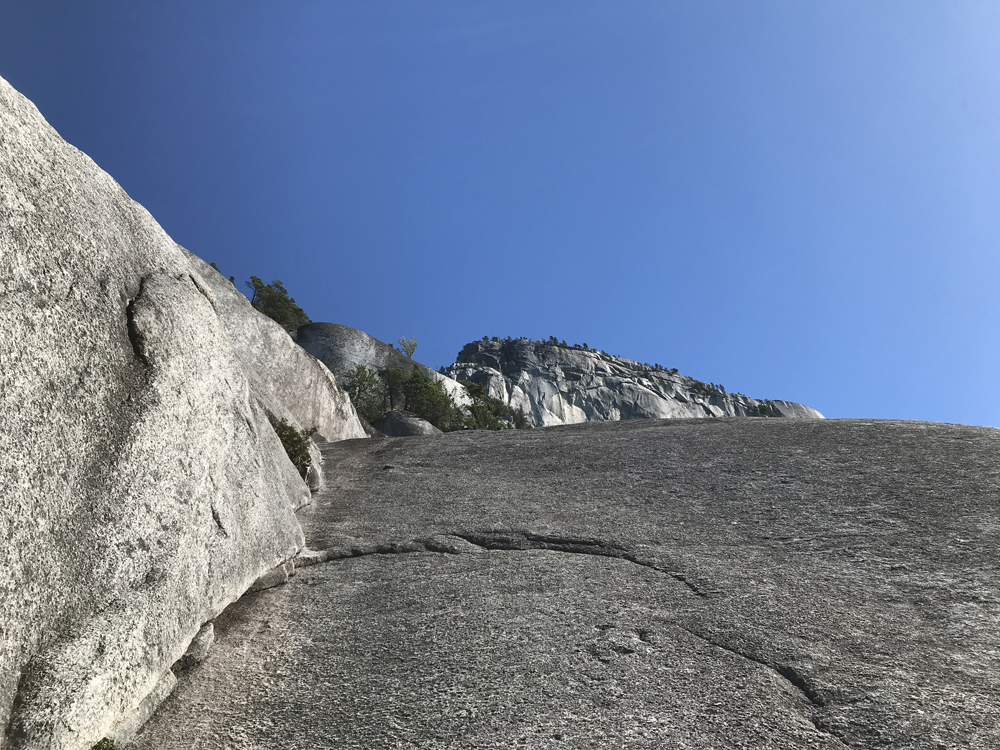 Sinclair would later make the first ascent of the route with Cooper's friend, Baldwin. At the time, it would've been a bold line to take.
Nowadays, climbing gear has evolved to the point where Diedre has become fairly easy. Sticky rubber, UIAA-rated ropes and gear have made the route a casual endeavour.
But back then, all that Sinclair and Baldwin had were five pitons to protect six pitches — or rope lengths — of climbing, each of them being up to 50 metres. And one of those pitons was a RURP — a tiny metal flake the size of a postage stamp.
While Diedre is beloved by many people today, Sinclair wasn't feeling quite the same level of love.
"I never really did like that climb," said Sinclair. "I never did like that particular kind of climbing. You know, some of those run-outs were long."
He was referring to long stretches of climbing where it's not possible to place protective pieces of gear.
However, regardless of whether Sinclair liked that route, he's come to acknowledge that it played a pivotal role in the exploration of the lower half of the Chief.
"Diedre introduced all the rest of the Apron to climbers," he said. "[It showed] that there was a way up, and you could just glance over there and see the next thing. Yeah, it made a big difference."