Xwechtáal Andrew Paull taught his son to revere the jersey of the North Shore Indians lacrosse team, to never let it touch the floor.
"The red represents the blood of our ancestors. The white represents the creator. The blue represents Mother Earth – our people have been fighting here for many years." That is Xwechtáal Dennis Joseph speaking, Paull's grandson, whose father passed on his grandfather's words. 
"That teaching resonated with me. … When I wore that jersey, I wore it proudly."
That pride passed through the generations and is one of the reasons that Paull is heading into the North Shore Sports Hall of Fame, class of 2019. 
In 1935 Paull came up with the idea of assembling a lacrosse team made up entirely of First Nations players and challenging for the Mann Cup, the national title. He convinced elite players from his own Squamish Nation to return home to play on the team and also recruited some stars from the Six Nations Reserve in Ontario to come out and play for the North Shore Indians. The team began play in 1936 and were a smash hit. The Indians were so talented, so entertaining, so much fun to watch, that they were able to pack 8,000-plus fans into Vancouver's Denamn arena at 25 cents a head, even during the Great Depression.
"My mother used to paint the lacrosse balls to make them look new for the games down there," says Joseph. "They would pack that place. … It was the ticket in town."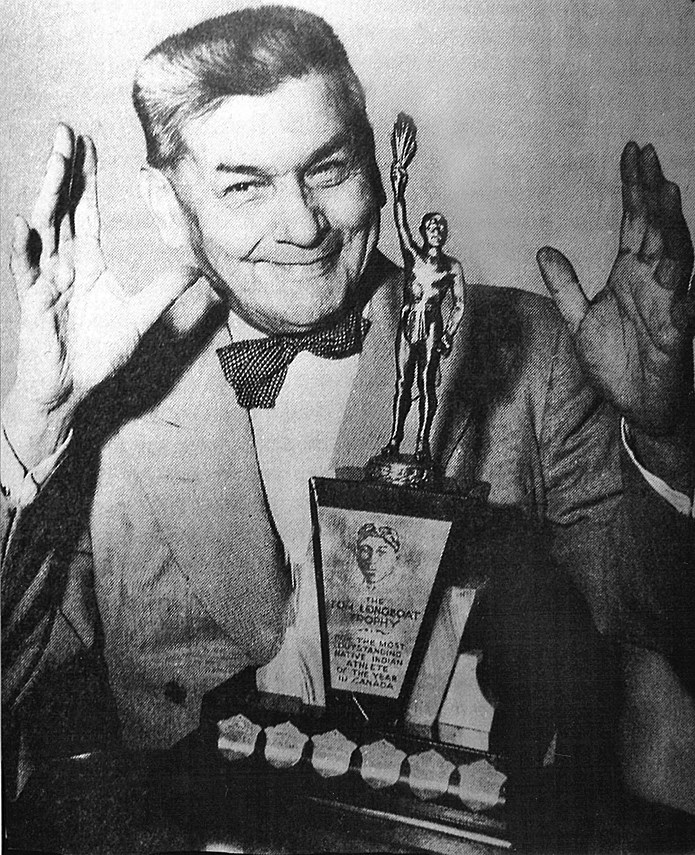 The man who made it all happen was founder, coach and manager Andrew Paull. His grandson, Joseph, didn't really get to know Paull – his grandfather died when he was two – but he says he spent many nights during his youth listening to his elders talk about that amazing team. Listening to their stories was his form of entertainment.
 "It was like watching TV as a child, to hear about their great plays and saves," he says with a laugh. "They never had to look for a pass. They just turned their stick around and the guy behind them with the ball would fire it into their stick and all they had to do was turn and shoot. Like, incredible skills, incredible stick skills that are few and far between today."
Joseph knows a thing or two about lacrosse as well. He's a five-time national champion, three in box lacrosse and two in field. He may not have followed that path if it wasn't for the leadership shown years before by his grandfather.
"For me, lacrosse has been an integral part of my life and it's an inspiration to hear stories about him as a coach and the other players. They continue to inspire me."
The 1936 team racked up penalties – one player reportedly earned a suspension for a brawl … with a goal judge – but they also racked up goals and wins. The Indians swept the New West Salmonbellies 3-0 to win the provincial championship and then travelled east, knocking off teams from Calgary and Winnipeg to make the Mann Cup finals against Orillia Terriers, two-time defending national champs. It was a historic moment, as the Indians were attempting to become the first ever all-First Nations team to win the Mann Cup. Paull not only was pulling the strings as the team's coach, but he was also sending news reports back home to run in The Sun newspaper in Vancouver.
The reports from the final five-game series, played at Maple Leaf Gardens in Toronto, detailed epic battles, some very suspect referee decisions that favoured the Orillia team, and some fantastic lacrosse. But in the end, the final report was a 3-1 series win for Orillia.
That team, despite the loss, captured imaginations across the country, but there is so much more to Paull's legacy that makes him a worthy addition to the North Shore Sports Hall of Fame. Paull won a provincial championship and made two other finals as head coach of the Squamish Indians baseball team. He promoted boxing on the North Shore and helped get the Buckskin Gloves tournament running. The annual event was created at North Vancouver's St. Paul's Indian Residential School by Alex Strain, with Paull throwing his support behind it, even coming up with the name Buckskin Gloves as a way to show it was not just a boxing event but also a celebration of First Nations achievements, culture and athletics. Paull was also inducted into the Canadian Lacrosse Hall of Fame.
Sports are a part of Paull's legacy, but it goes far, far beyond that, says Joseph. Paull worked as an activist for Indigenous rights, serving as a kind of lay-lawyer for his people because at the time First Nations people were not allowed to be professional lawyers in Canada. He was also an important figure in the National Indian Brotherhood, an organization that is now known as the Assembly of First Nations.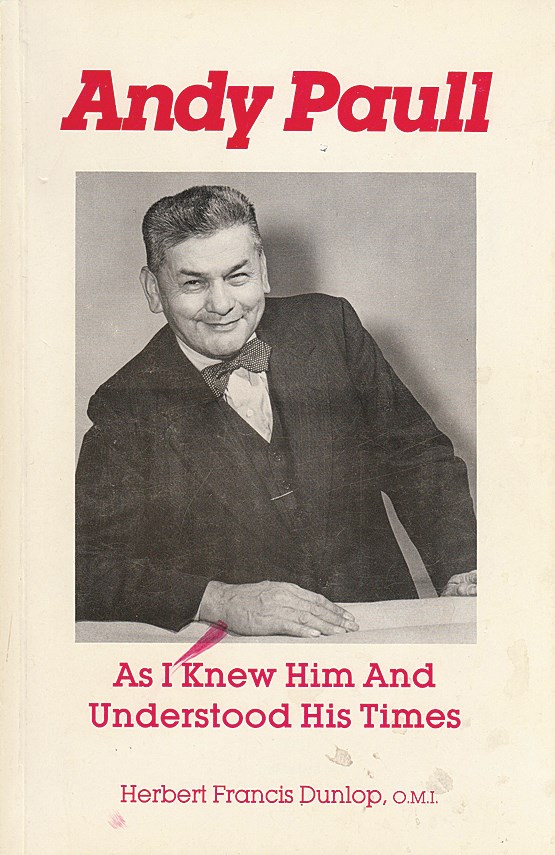 "He was a bridge builder," says Joseph. "He spent his life building bridges. Not only did he gather Aboriginal players, he gathered non-Natives, to work together. And that tradition continues today. … Today these are still challenging times with racism, with who we are as Aboriginal people. He was all about building bridges, he committed his life to doing that. And that was something I committed to do, probably by osmosis."
Joseph says Paull's skills as a coach and activist went hand-in-hand.
"He had a very high-pitched voice, and in the great Salish Squamish tradition he was a great orator," he says. "He had skills that benefitted him as a coach and manager as well as in his activism. He was not one to sit around and wait for things to happen. He made things happen." 
The emotion swells in Joseph when he starts talking about the ancestral name he shares with his grandfather, Xwechtáal (approximate pronunciation: KWITCH-tall). It translates to Serpent Slayer, and in family lore it originated with a young man five generations before Andrew Paull.
The story goes that there was a great sea serpent that travelled the Squamish Valley killing off Squamish Nation people. The chief told his son to go kill it, which he did, earning the name. Pieces of the serpent were reportedly preserved, bringing great power to those who possessed them. Family lore, preserved in a poem called "A Squamish Legend of Napoleon" by E. Pauline Johnson, even has a piece of the serpent eventually making its way into the hands of Napoleon Bonaparte.
"My theory is when you see Napoleon doing this, he's holding onto it," says Joseph with a laugh, tucking his hand into his jacket in Napoleon's famous pose. The story goes that Napoleon used the power to help him win battle after battle, losing it only before his great defeat at Waterloo.
No serpent bones remain today, but the name has stuck, and it still brings great power, says Joseph. Andrew Paull was given the name, and it was eventually passed on to Dennis Joseph when he was in his 30s.
"It's the highest honour I could ever carry," says Joseph.
Now, he has passed it on to his son, Xwechtáal Andrew Joseph. Dennis Joseph is happy the name will now be recognized in the North Shore Sports Hall of Fame.   
"I think it's a high compliment. It's something that's really appreciated," he says. "His legacy continues to inspire, to unite people through sport."
The 2019 inductees into the North Shore Sports Hall of Fame will be recognized during the annual North Shore Sport Awards ceremony scheduled for Thursday, March 14 at the West Vancouver Community Centre. The North Shore News will be profiling the inductees in the weeks leading up to the ceremony. Special thanks to North Shore sports historian Len Corben for providing much of the source material for this article.