In a further step towards normalcy as the province continues its COVID-19 restart, the District of Squamish fields have reopened for local sports organizations to book.
The Squamish Youth Soccer Association (SYSA), for one, got back on the field last week.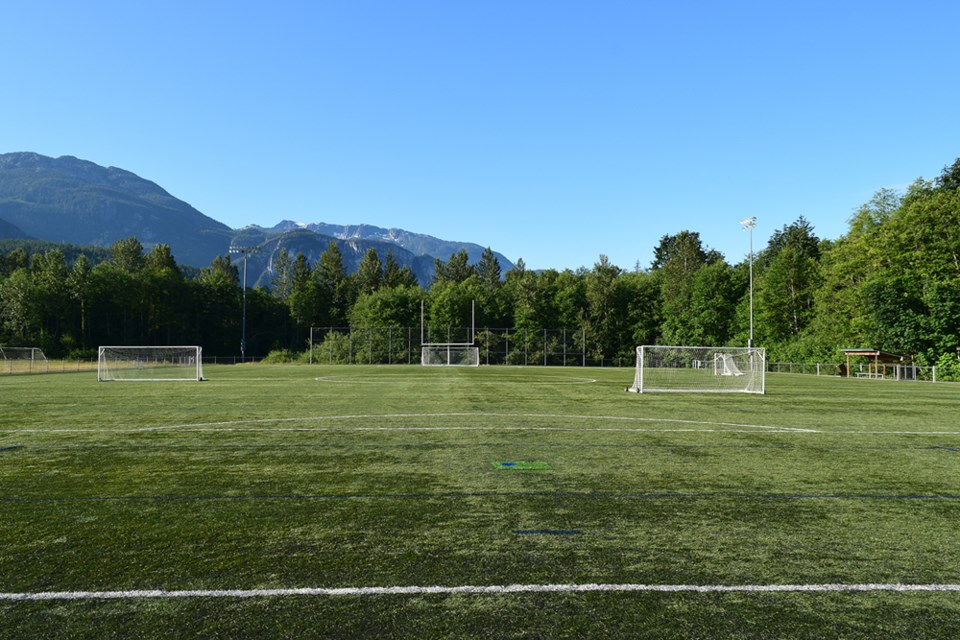 Association president Tim Sjogren said the club put together a plan for approval by BC Soccer offering play for 10-year-olds and above.
"The precautions for the under-10-year-olds [are] quite a lot. It's quite heavy to do and I just don't think we could manage it," he said. "Basically, they need a parent for every child on the field and present, making sure the physical distancing is still happening."
Sjogren acknowledged some confusion over the stringent nature of the precautions, considering kids were allowed back in school without such rigorous rules.
There was also some frustration over how long everything took to get organized, once the provincial health officer moved into Phase 3 of reopening.
Sjogren's wife Nicole, the SYSA administrator, explained that while these are unprecedented times and that any return to play needs to be done safely, it was taking longer than expected.
ViaSport is in charge of co-ordinating return to play for minor sports.
Provincewide Return to Sport Guidelines, by viaSport and WorkSafeBC were released June 1.
"It's been weeks now that viaSport has said that we have the go-ahead to start doing sports. I'm not sure why it's taking so long for the District of Squamish to get the paperwork ready," she said on July 2.
"I'm bugging [the DOS] with an email every other day saying, 'Just checking in,' and they're saying, 'We're doing our best.'"
DOS acting director of recreation Devon Guest said field bookings started back up on June 30, though there are different approval processes based on the type of user group.
"Staff are working closely with the associations local to Squamish that are eager to return to play," she said on July 6.
If a local user group is part of a provincial sport organization (PSO), Guest explained, the group submits its plan to the PSO — using the PSO's own return-to-play plan as a guideline. The PSO then submits that plan to the provincial health office for approval, and once it has that sign-off, the local group can take its plan to the District and start making its field reservations. 
"For the most part, our user groups belong to a provincial association," Guest said, citing the SYSA under BC Soccer as an example. "The role that the district plays is not vetting or authorizing these safety plans."
However, the process is a bit different for user groups that don't officially fall under a PSO, such as local softball leagues, which fall under a national organization.
"In most cases, local-sport associations have an affiliation with a provincial sport organization. Many of those PSOs are in turn members of provincial agencies like viaSport and the British Columbia Recreation and Parks Association. These two agencies worked to develop the 'Return to Sport Plan' for B.C. that was approved by Provincial Health Officer [Dr. Bonnie Henry] in late June. The one outlier we are aware of is Slo Pitch which is governed by a National Organization, Slo Pitch National, so their situation is a little different," Guest wrote in a follow-up email on July 14.
Complete guidelines for field bookings are online at squamish.ca.