One of Squamish's premier fighters clinched a win in her debut fight at the TKO MMA league, which has served as a proving ground for some A-list mixed martial artists like Georges St-Pierre.
Jamey-Lyn Horth defeated Corinne Laframboise via submission. Horth dispatched her opponent with a rear-naked choke at the 2:57-mark of the third — and final — round.
On top of that, Horth was recently ranked on tapology.com as pound-for-pound, the Number 1 female fighter in Canada.
However, on May 24, Horth had other things on her mind.
 "I had a very tough first round," said Horth. "I got dropped. I've never been dropped like that before. I took a right hook when I was standing in the wrong spot, and I went down but I regained myself. And then it was kind of like the light switch clicked on."
 Gatineau was a different battleground for the 29-year-old fighter.
Horth said far from the Vancouver area, fighting away from her home territory was a new challenge.
"I guess there was some mental adversity," she said.
 "I just felt like I kind of got into my head a little bit," Horth added. "In the first round, I was pretty nervous. Normally, I'm not. And I was in there in the cage, and I just kind of was like, 'Man what am I even doing here right now?"
 Normally, she gets to spend more time with her family and friends during the lead-up to fights, but this wasn't the case this time.
 There was also the crowd, which did not give her the usual hometown welcome.
 "When you're getting boo'd, man it's hard," she said with a chuckle.
 But regardless, Horth was able to make a comeback.
"I knew going into the third round that I had to do something drastic or finish that round because I'd already been dropped in the first, so I knew she won the first round," said Horth.
 "I thought I won the second, but, you know, I didn't want to leave it in [the judges'] hands."
 Her resolve paid off, and in the end, she took the win.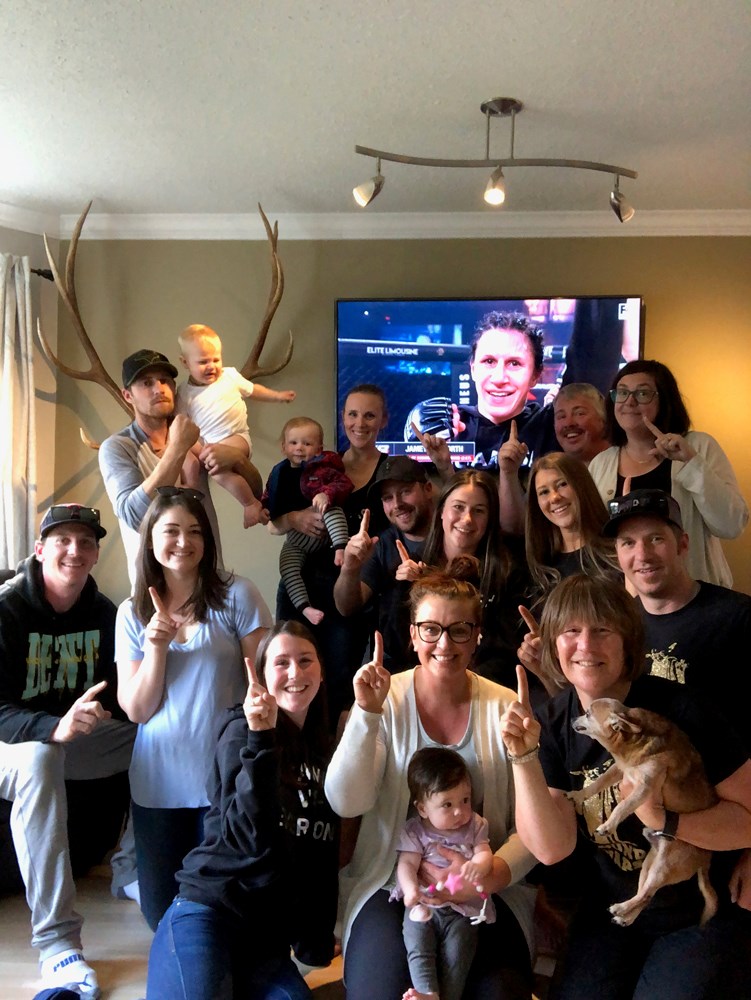 Horth added that she's thankful for the support Squamish has given her.
 She is signed to a three-fight or one-year contract — she'll be in TKO for whichever of the two options comes sooner.
 Her next fight has yet to be scheduled.