Birders are a treasure.
For most of us, the closest we come to birding is admiring the photos in The Chief or perhaps watching that movie The Big Year, the 2011 American comedy with Jack Black, Owen Wilson, and Steve Martin.
[It is based on a true story about three men obsessed with a competition to see the most bird species in a year.]
But at a time when even a trip to the grocery store can come with bizarre levels of stress and confusion due to the pandemic — "Am I going down the aisle the right way? Did I get too close to anyone while reaching for a lemon? Is it OK to hand my used bags to the cashier now or not?" — news and images from birders in town are almost without fail a treat for the mind.
There's local birder Chris Dale, who shares with The Chief his videos of local fine feathered friends that are always a delight. There's the Squamish Environment Society EagleWatch program, which restores faith in humanity with news this year of volunteers who earlier this month headed out — safely distanced and without hesitation — to remote locations in rainy weather to ensure bald eagles were accounted for, as they do every year.
And the Squamish Birders organize monthly estuary bird counts. Have you seen them out and about, binoculars in hand? Their focus on the hidden, and the joy in what they find is a reminder that all is not lost.
Judith Vetsch sends out the counts, which land in The Chief's inbox monthly — a nice counterpoint to the emails from the province full of COVID case counts, which arrive daily.
And there are the local photographers who don't call themselves birders, but really, kind of, are.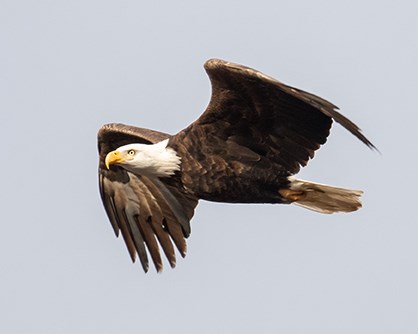 There's Brian Aikens who by his own admission lies in wait for the best shot of our winged visitors and then shares his stunning shots with all of us; there's Dan Gillies who sent us a photo of an extremely rare blue jay that visited his yard last fall.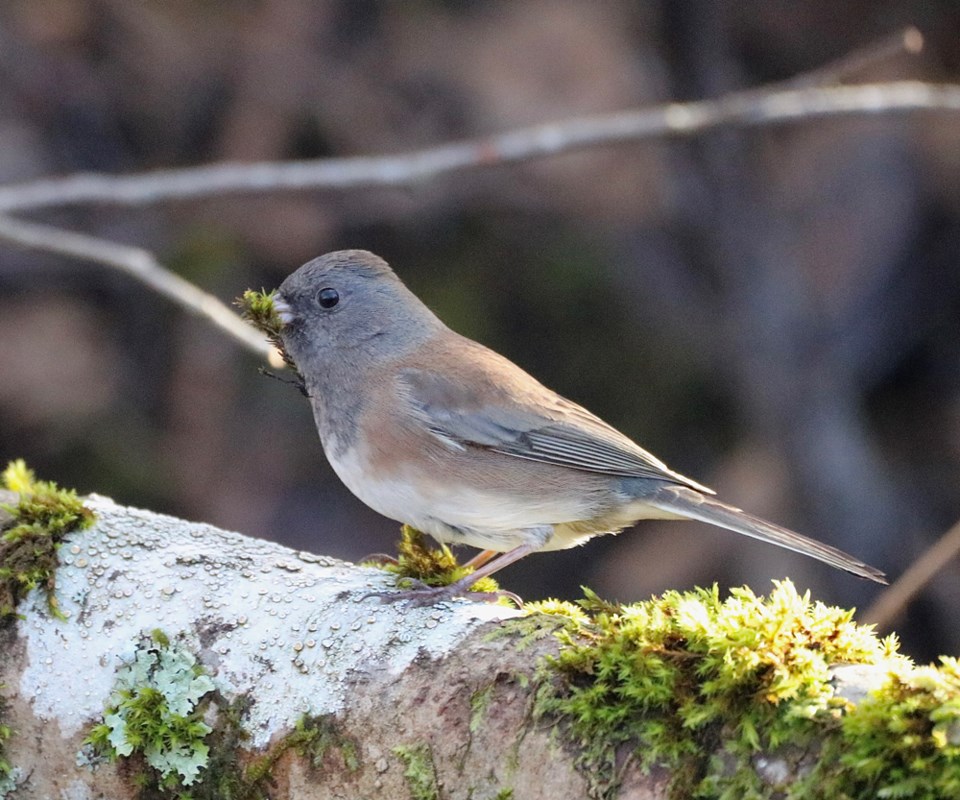 And there's likely our youngest regular bird photo contributor to The Chief's pages, Aafreen Arora, 24, who has recently uncovered a passion for capturing in images those that flock.
Of course, there is also long-time local Tim Cyr who provides never-ending family entertainment with his stunning photos and videos of ravens, and other aves.
There are many others who aren't named here, but who are equally skilled.
To all of you who turn your eyes and lenses to the skies, trees, bushes and waterways in town looking for our raptors, fowl, songbirds, hummingbirds, waterfowl and the like, thank you.
Of course, birders contribute valuable insight as citizen scientists, but over this past year, you have given us a very much needed mental break from the chaos and fear all around.
We appreciate what you do. Please keep the photos and videos coming.
If you have a photo to share of birds or anything else you think is print-worthy, send it in to news@squamishchief.com.