It is hard not to get down these days, for everyone.
Recently, I was having a crap morning. It was raining like the forest was hungover and needed to guzzle water.
Dark and wet, I had driven to work rather than riding my bike, which always makes me cranky.
Of course, there are financial and health worries from the pandemic that roll around my brain like errant marbles.
("What if my adult kids get COVID and I can't visit them? Could we survive another film shutdown without selling our house?" Fun thoughts.)
My email had a couple of those nasty emails all journalists get; not constructive criticism, just playground-ish bullying.
"Be better," one said.
Nice.
I shifted my attention to moderating the online comments on our page. Egad!
I often wonder how people can be so cruel to each other before 7 a.m.? Shouldn't it take some time to work up to a rage?
For some, nope.
A store clerk recently told me someone in Squamish had spit on the floor in front of her, he was so angry about a new store policy.
I have heard other horror stories from front-line workers since the start of this pandemic.
Some of us aren't being our best selves during this stressful time, to be sure.
Depressing.
But then —Thor Froslev, owner of the BAG stopped by to see me. This summer, the gallery put on about 30 free, 3 p.m. outdoor Sunday neighbourhood concerts.
He and partner Dorte Froslev put them on because "there's tough times everywhere," he said.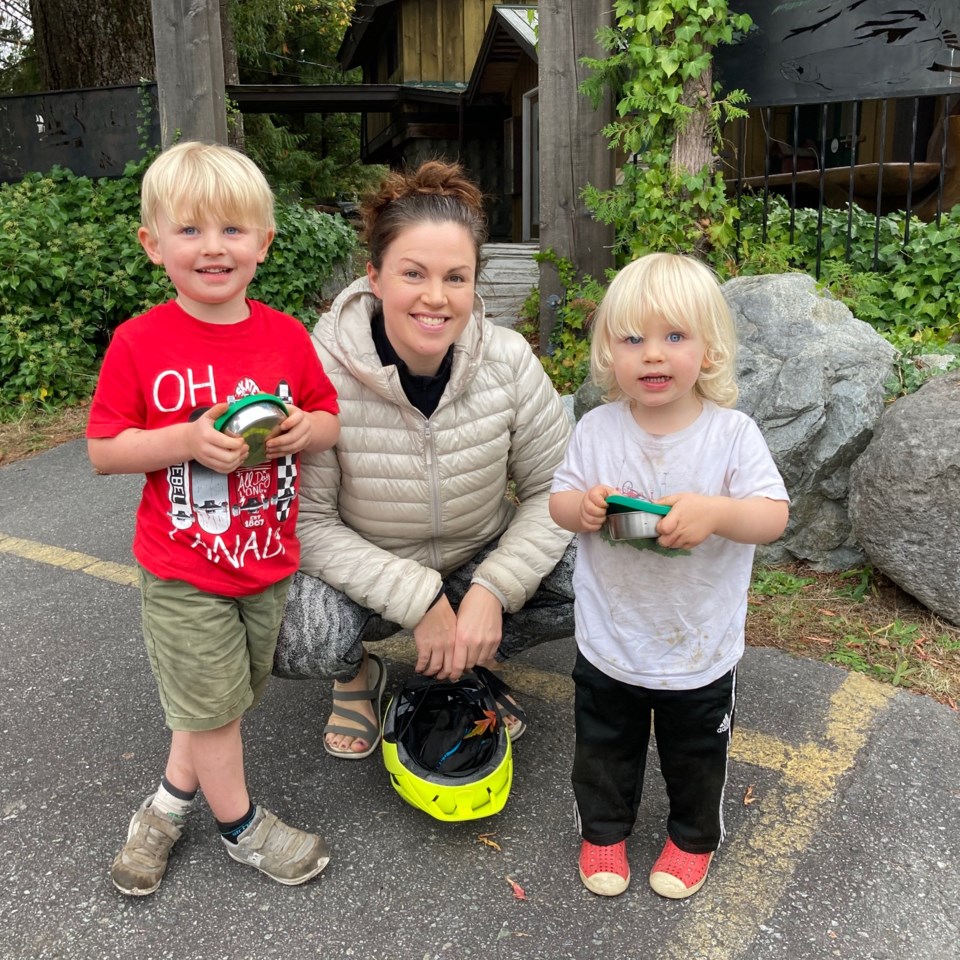 The musicians — including Valdy, Cam Salay and friends, Cat Madden, the Bluesberry Jam Showband, and Ian Brown with Mike Sherlock — played their tunes for free to appreciative socially distanced audiences.
"This is my family," Froslev said. "Pretty incredible."
That is community. That is being our best selves.
So is the Meet in the Middle Anti-Racism Virtual Summit planned for November. 
When Squamish folks put their minds to it, we can organize, come together and bridge our differences, to make our town better for all.
It has been heartening to watch how Squamish Nation has handled its COVID-19 outbreak. There were regular, responsive and informative updates from leadership, and emergency supplies distributed on and off-reserve.
"Great news! We did it and proved we can come together as one big family to beat COVID-19," said Konomake Lorraine Natrall in a Facebook post when the Nation announced all members had been cleared from isolation and there had been no new cases in 14 days.
Of course, this isn't over yet. As Froslev pointed out, there's a long winter ahead.
"I feel good, but what the hell do I do now?" he asked, with a cheeky chuckle.
It is a bit of a rhetorical question because though closed, the gallery remains open to small, socially-distanced meetings and livestream events. He and Dorte will make sure the community is brought together one way or another.
That is what we do best, after all.