If nothing else, early 2000s cinema taught us all that one does not simply walk into Mordor. That same lesson rings true for the B.C. backcountry – which is to say, you shouldn't venture into the thick of it without the right team and the proper preparation.
The upcoming 2024 Arc'teryx Backcountry Academy will provide participants with precisely that type of fellowship, fun and instruction through numerous cutting-edge clinics available from February 23 to 25 in Whistler.
Conceived entirely by Arc'teryx athletes, picture these clinics as a lifetime of learning condensed down into unique lessons and first-hand experiences crafted by those who have truly lived that life in B.C.'s magnificent mountains.
Education with an effective edge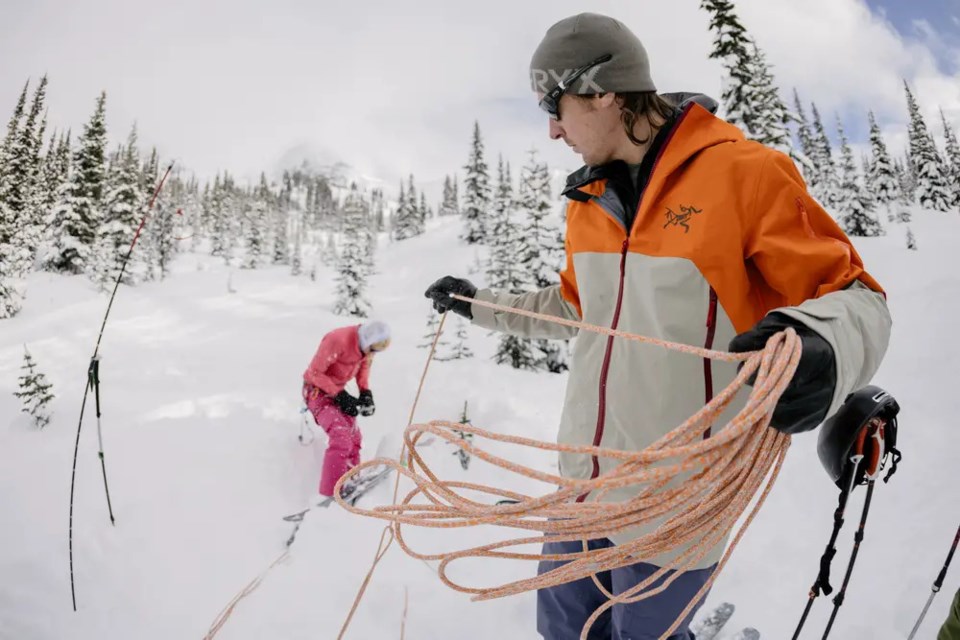 "These athletes have collectively done everything under the sun in these disciplines because they've seen it all over the course of their careers," explains Arc'teryx brand experience lead Monika Tesiorowski. "They've really gathered the most amazing tips and tricks, but beyond that, stories and situations that add layers of humanity and experience to their sports."
As part of "Mountain Medicine - First Aid, Rescue, Quick Bivy," Lucy Sackbaur will cover what to carry in a first aid kit for a day in the backcountry and how to build a rescue sled or a temporary shelter.
Two additional athlete-run clinics to watch out for are more general in nature.
"Splitboard or Stay Bored" with Joe Lax outlines how to approach backcountry terrain while safely and efficiently reaching your objective. Discussions will focus on trip planning, using weather and avalanche forecasts as decision-making factors, and much more.
"Photographer's Toolbox: Backcountry Ski Photography for Women" with Angela Percival will add ski photography to your quiver of photo tricks while touring in the backcountry to learn the key elements of ski and snowboard photography out of bounds.
Participants can also look forward to several other courses, including "The Art of the Quinzhee with Altus Guides," an advanced ski course is a deep dive into the art of building a Quinzhee shelter in the mountains, covering snow assessment, Quinzhee construction, avalanche considerations, and cold-weather survival.
All-Mountain approach for all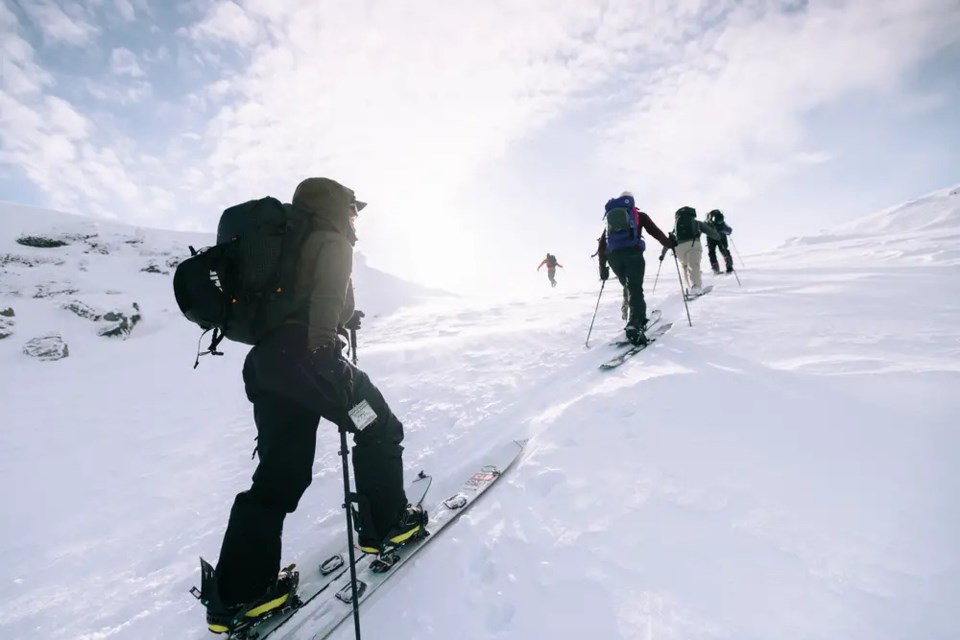 Arc'teryx prides itself on inclusivity and making space for everyone in an industry that has been primarily male-dominated in the past. To that end, statistics from last year's Backcountry Academy show that 44 per cent of attendees were female, 49 per cent were male, and an additional six per cent chose not to disclose their gender.
The summertime climbing academy, meanwhile, achieved an exciting 50-50 gender split.
"If someone genuinely feels like they gained skills or knowledge to work on their skills, or if they made friends, that's a huge success story for us," Tesiorowski says.
Clinic previews open Oct. 26, allowing attendees to browse all offerings online at whistler.arcteryxacademy.com/clinic-info. Clinics sales then go live on Nov. 7 at 12 p.m. PST.