Birkenstocks are trending once again.

The company was founded in Germany in 1774, focusing on comfort and support. In 1966, the shoe was brought to the U.S.; since then, it's been a bit of everything.

In the '60s, it was a flower child favourite (legend has it the shoe was often displayed next to the granola section in health stores). It was then a school-run staple for parents — it is, after all, a low-maintenance sandal that lasts forever. It then became a VSCO girl favourite and trend-setting footwear style that mavens like the Olsen twins, Gwyneth Paltrow and supermodel Kate Moss could even be wearing.
Over the last 10 years, the brand has expanded its reach with high fashion collaborations with brands like Celine and Givenchy, as well as the light and cheaper rubber Arizona sandals.
The sandals are perennial favourites, particularly as wearing socks with sandals has gone from a dork-dad faux pas to a staple of university students and fashionable 20- and 30-somethings.

As of 2022, the trending style is the Boston clog.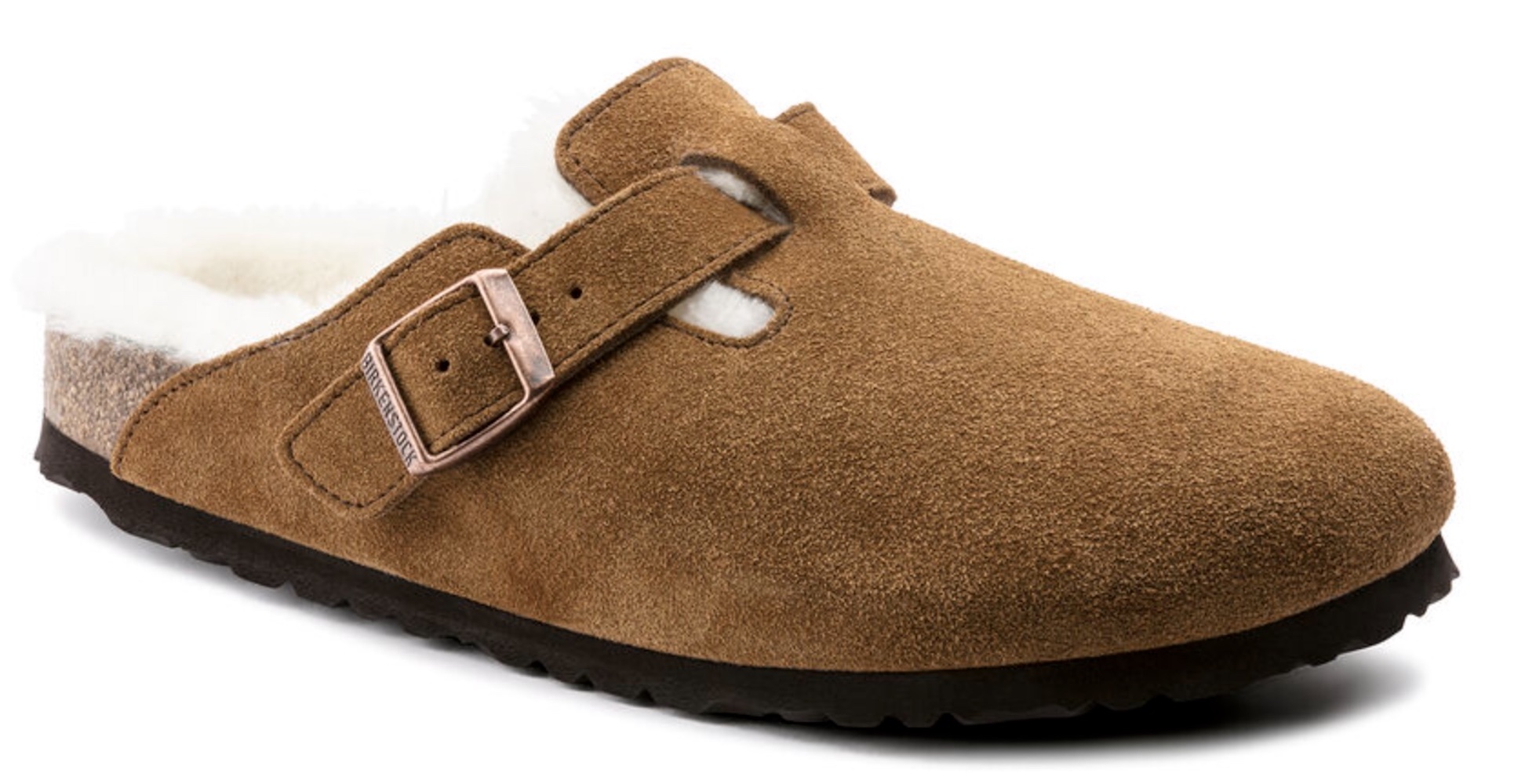 As seen all-over TikTok, this suede clog is lined with shearling and designed with Birkenstock's signature cork footbed. At $200 a set (and more), these are investment shoes that should last for years. (Keep in mind that they get more comfortable with time.)
Because it's consistently popular and trending on TikTok, finding a pair in B.C. is a bit of a fashion expedition.
Where to find authentic Birkenstock Boston clogs
Metro Vancouverites can find them in shearling-lined mink or black at Little Burgundy, with multiple women's sizes. They offer shipping and the ability to check in-store stock—$ 220 at Little Burgundy.
For another local option, Plenty stocks the black clogs ($220 at Plenty.ca).
Are you looking for leather, unlined Boston clogs? The Shoe Company has multiple styles, including black and brown leather and shearling. $186.96 at The Shoe Company.
Felt Boston clogs are more scarce online, and the simplest way to get a pair delivered is through the Birkenstock website ($170 at Birkenstock.com/ca).
Where to find convincing Boston clog dupes
Want the look of a Boston clog but don't care about the brand name? There are multiple dupes online, like these shearling-lined White Mountain Bari clog in taupe or black (from $90) at Amazon.
Gap makes a clog that combines felt and shearling. These have a rubber sole and not cork—$ 62 at Gap.