After a summer of raging fires and record heat, Canadians are demanding their next government take action on climate change like never before.
Recent polling from the Angus Reid Institute found tackling a warming planet has become the number one election issue across the country.
But understanding how each party plans to reduce emissions and transition the country into a green economy is less clear. Which party's plan is the most ambitious? Are these targets even possible? What's it going to cost me?
We've pored over hundreds of pages of campaign promises so you don't have to.
Click on the links below to jump to each section.
***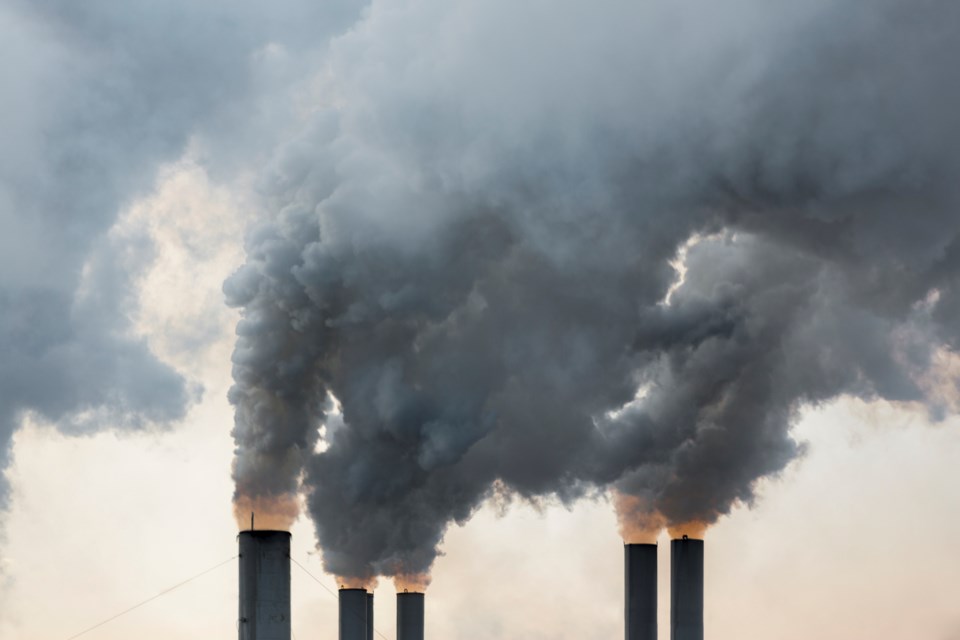 Liberals
Justin Trudeau's party says it will reduce greenhouse gas emissions from 2005 levels by 40 to 45 per cent by 2030. That represents an accelerated timeline from the 30 per cent emission reductions promised at the Paris climate summit in 2015.
The party says it plans to put the country on a path to achieve net-zero emissions by 2050, in line with scientific consensus on what's needed to keep warming below 1.5 C. — the point where climatologists say irreversible damage will be done to the Earth's climate system.
The main mechanism to achieve those cuts comes through putting a price on carbon. Carbon pricing works on a market-based "polluter pays" model, where producers and consumers are taxed for every tonne of emissions produced through the burning of hydrocarbons.
"If you make more carbon-intensive fuels more costly, they'll buy something else — that's the main way the carbon tax works," says University of British Columbia climate policy researcher Kathryn Harrison.
Carbon is now priced at $40 per tonne. From big industries down to consumers, the Liberal plan would see that rise to $50 per tonne in 2022 and up to $170 per tonne by 2030. That's equivalent to just under a $0.40-per-litre hike on gasoline, says Harrison.
The party also says it will phase out the public financing for fossil fuels and eliminate subsidies to the industry by 2023, instead of a previously promised target in 2025.
This is not the first time a Liberal government has promised to cut subsidies to the oil and gas sector. Last year, the Canadian government is estimated to have contributed $18 billion to an industry responsible for roughly half of all Canadian emissions, according to a report done by Environmental Defence.
How likely is it the Liberal plan will succeed?
From 1990 to 2015, a series of Liberal and Conservative governments adopted several climate targets. However, none have been met. Over that period, government data shows emissions rose over 21 per cent.
But the Trudeau Liberal government has committed to a price on carbon.
"That's a hard politically thing to do," says Harrison.
Modelling conducted last December found the Liberal plan could feasibly get to 30 per cent reductions. Since then, their plan has been expanded.
"Their (plan) is most credible," says Harrison. "They haven't produced modelling for 40 per cent reductions, but this is well beyond 30 per cent."
Conservatives
The Conservatives say they will meet the Paris climate accord's original goal of reducing emissions by 30 per cent by 2030.
And while the party ran against carbon pricing in 2015, this election cycle the Tories have put a plan forward to tax carbon.
After two years, the party says it will assess its progress and "be prepared to set industrial carbon prices on a path to $170/tonne by 2030."
But in an escape clause, the Conservative platform says it will tie industrial carbon pricing to the European Union and United States to avoid shifting jobs out of the country.
The party will raise the price of carbon to the $170-per-tonne target only if other measures fail.
Big industries and average Canadians won't be treated the same. Instead of households getting money back in government tax rebates, the Tories say they would create a "Personal Low Carbon Savings Account" to price carbon for consumers "without one penny going to the government."
Every time someone purchases a hydrocarbon-based fuel, they would pay into a mandatory account in their name. That money can be spent on other things "that help them live a greener life," such as a new efficient furnace, a transit pass or a bicycle.
Any business that isn't subject to the Output Based Pricing System — think steel, aluminum and gas production — but buys fuel will have a "Small Business Low Carbon Savings Account" operating in a similar way to a consumer.
For individuals and these small businesses, carbon will be priced at $20 per tonne, rising to but not exceeding $50 per tonne.
While still supporting the oil and gas industry, the Conservatives say they'll invest in emerging technologies like Direct Air Capture (DAC), which sucks carbon out of the atmosphere.
They also say they would introduce a tax credit to accelerate the use of smokestack carbon-scrubbing technology known as Carbon Capture, Utilization and Storage (CCUS) in the energy sector and others that can't easily wean themselves off fossil fuels.
At the same time, the party says it will follow B.C.'s Renewable Natural Gas Mandate, requiring 15 per cent of consumption to be renewable — captured from agriculture, landfills or sewage processing stations — by 2030. The Liberal party has made no such promises on natural gas.
How likely is it the Conservative plan will succeed?
It's a big step from the last election cycle, but still falls short of the Liberal plan, says Harrison.
"Their plan is definitely weaker than the Liberals' [plan]. It's stronger than it was in 2019. But that's not saying much," she says.
Canada has already committed to up its emission reduction target to 40 to 45 per cent by 2030. If the Conservative government were to back off that international commitment, Harrison says it would be, at the least, a huge embarrassment for one of the top 10 polluters in the world. At the worst, it would give licence to less developed countries to avoid curbing their own emissions, she says.
The effectiveness of the Tory carbon savings plan is harder to gauge. It will require setting up a large bureaucratic system. The lower price on carbon means there would be fewer incentives to trade in a family's gas-powered SUV.
Critically, the climate policy expert says third-party modelling didn't assess what would happen if the Tories froze the price of carbon at $40 or $60, a plausible outcome if the U.S. fails to introduce a federal price on carbon.
"The U.S. is very unlikely to adopt an explicit carbon price at the national level over the next few years," says Harrison, pointing to the Conservative escape clause.
"That would make a huge difference."
NDP
The NDP's platform pledges to reduce emissions by 50 per cent from 2005 levels by 2050, a more ambitious target than what's outlined by the Liberals and the Conservatives, but on par with the U.S. Biden administration.
Most of those reductions will be achieved through eliminating fossil fuel subsidies and ramping up government regulation through five-year targets, according to the NDP platform. The party says it will continue with carbon pricing, but roll back "loopholes" in the Liberal government's system.
Currently, industrial carbon pricing applies to industries such as cement, steel and gas producers, but only beyond a certain emissions threshold. That's meant to give Canadian heavy polluters a chance to compete with other jurisdictions that don't have a carbon pricing system.
The NDP has gone back and forth on whether it will scrape or change the "loophole," though some economists warn eliminating it would lead to disastrous outcomes.
How likely is it the NDP plan will succeed?
"There's just a lot of questions how these five-year sectoral targets will work," says Harrison. "We know that regulations work. Governments have legal authority over what they can and can't do and enforce it."
Regulation is vital in the sale of zero-emission vehicle sales and the transition of the electric grid. But after 30 years working in environmental regulation, Harrison says she has been disillusioned over how long the process can take — time the Earth's climate doesn't have.
But the biggest problem, says Harrison, is that the NDP has failed to model the numbers.
"If you don't give the details, how do we know the target will be met?"
Greens
The Green Party says, if elected, it would reduce greenhouse gas emissions by 60 per cent from 2005 levels by 2030, the same pledge it made in 2019 and above and beyond the Liberals, Conservatives and NDP.
To do that, it would increase the carbon tax by $25 per tonne per year between 2022 and 2030, rising to $265 by the end of the decade.
The party says it would end all new oil and gas projects — including cancelling the Trans Mountain pipeline — ban hydraulic fracking, end fossil fuel subsidies and phase out existing oil and gas operations by 2035.
A Green government says it would also require public investment funds like the Canada Pension Plan to divest from fossil fuels.
How likely is it the Green plan will succeed?
The party proposes to best the Liberals on everything from carbon pricing and electric vehicle sales to renewable electricity and emissions targets.
But how realistic are their emission targets?
"There's lots in here. Is it enough to deliver a 60 per cent reduction by 2050? I doubt it," says Harrison. "On the other hand, they're throwing everything at it."
One area the party stands out is its hard line on phasing out fossil fuels. Just as it was among the first to project ramped-up carbon pricing over a decade ago, the party could also push the conversation even further.
"Our climate conversation has been mostly about what we burn in Canada. But we are exporting another Canada's worth of carbon. That will be burned. That is the point," says Harrison.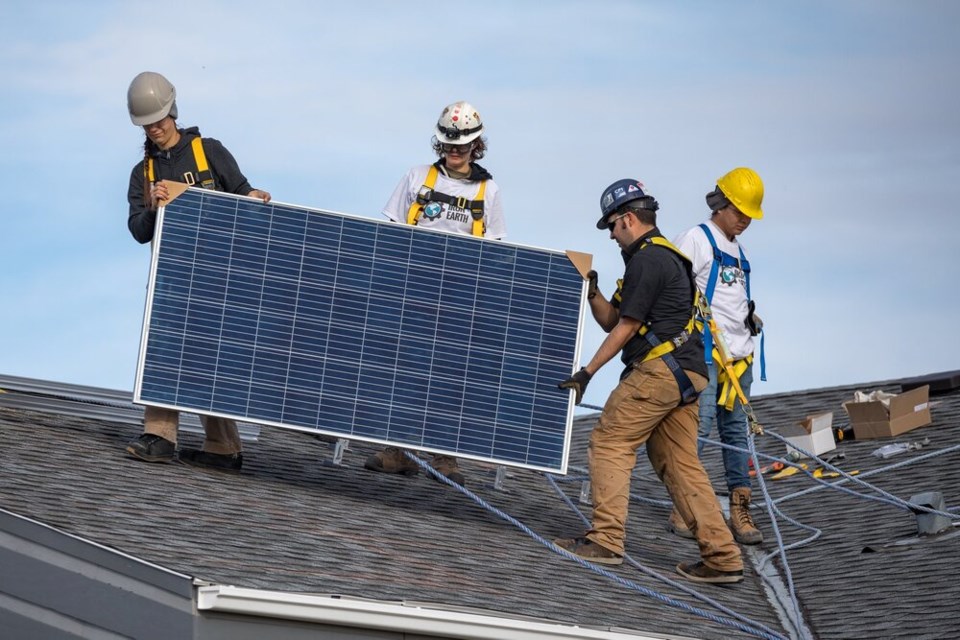 Liberals
The Liberals say they will establish a $2-billion "futures fund" to help communities in Alberta, Saskatchewan, Newfoundland and Labrador cope with a transition to a "net-zero future."
Outside of the Green Party, this is a first in Canadian politics.
"Politicians have thrown around the words 'just transition,' but they haven't said, 'These are the workers that are going to lose their jobs,'" says Harrison.
The party also says it will put $8 billion toward accelerating Canada's industrial transition away from fossil fuels and another $1.75 billion to help the aerospace sector do the same.
Conservatives
The Tories make no mention of how a transition away from fossil fuels will impact jobs. Instead, the party's platform attacks the Liberals for creating regulatory uncertainty.
The Conservatives, says the party platform, will "minimize changes to rules that industry is already working with so that we restore Canada's reputation as a safe place to invest and create jobs."
NDP
The NDP platform says the party will create one million new jobs across the country tied to a new green economy.
Outside of retrofitting all buildings in Canada by 2050 and launching a "Climate Corps" program of young workers, their platform provides little detail on how that will be accomplished.
Greens
The Greens say they will pass a "Just Transition Act" by the end of 2021 to help workers in dying industries.
Wage insurance, retraining and early retirement plans are how the party looks to replace every fossil fuel job with a green job.
The Greens say they will put $1 billion toward a Green Venture Capital Fund for local startups, and restructure $3 billion in farm subsidies away from "corporate-controlled industrial agriculture" toward farming practices that produce fewer emissions and support local food systems.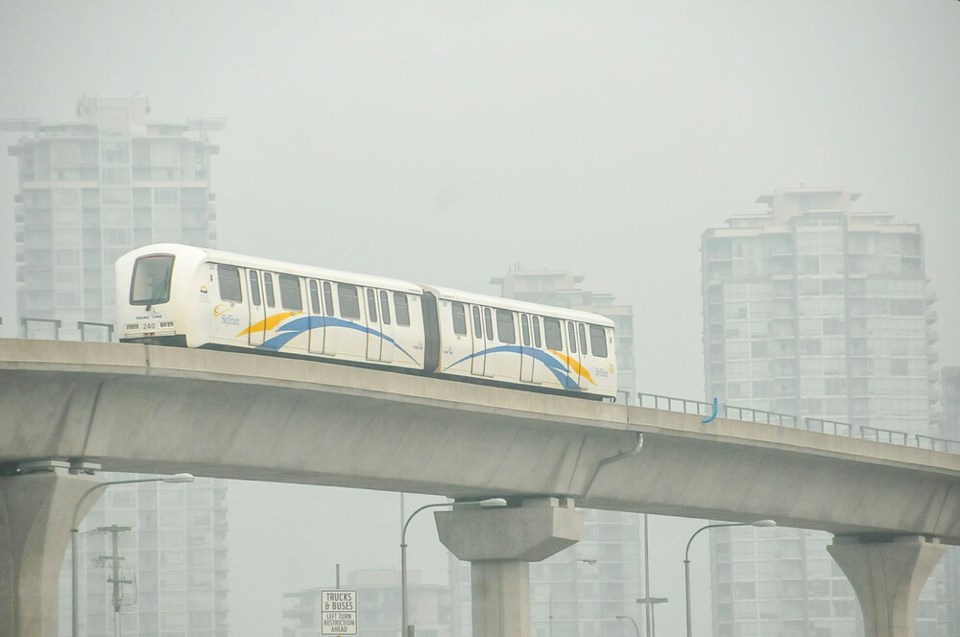 Liberals
Making up a quarter of Canada's current emissions, transportation comes second only to oil and gas.
The Liberal plan will provide another $1.5 billion to expand the "iZev rebate program," offering up to $5,000 rebates for Canadians buying electric vehicles (EVs).
The money would go toward expanding what vehicles would qualify for a rebate, including used vehicles, and help 500,000 Canadians make the transition to an EV.
A Liberal government would also:
require all new light-duty cars and passenger truck sales to be zero-emission by 2035;
invest $700 million to add 50,000 new EV charging and hydrogen stations across Canada;
invest $100 million to retrofit buildings with charging stations;
move forward on electrified "high frequency rail" project from Quebec City to Windsor.
In July, Trudeau also promised $1.3 billion to extend Metro Vancouver's SkyTrain line from Surrey to Langley, and pay for up to 40 per cent of eligible planning costs for the SkyTrain extension along Broadway Street in Vancouver.
Conservatives
Following the B.C. model, the Conservatives would introduce a zero-emission vehicle mandate requiring 30 per cent of light duty vehicles sold be zero-emission by 2030.
A Tory government says it would also:
invest $1 billion for electric vehicle manufacturing in Canada;
invest $1 billion to deploy hydrogen technology;
ensure every government building with parking to have EV charging facilities by 2025;
"finalize and improve" clean fuel regulations to reduce emissions from the burning of liquid fuels, all based on B.C.'s policy to achieve 20 per cent reduction in carbon intensity for transport fuels;
allow wood waste and agricultural waste to be eligible for carbon credits;
pilot renewable fuels for the Canadian Armed Forces.
NDP
The NDP says it would require all new car sales to be electric by 2035. To support that goal, it would raise ZEV (zero-emission vehicle) incentives up to $15,000 per family for made-in-Canada vehicles.
Other promises include:
permanently doubling the Canada Community-Building Fund;
developing public inter-city bus program;
moving the federal vehicle fleet to electric by 2025;
electrifying transit and municipal fleets by 2030;
supporting high-frequency rail in the Quebec-Windsor corridor.
Greens
The Green Party says it would ban the sale of all internal combustion engine vehicles by 2030. The party says buy-back programs and government-funded grants would help move people into an electric vehicle. How much would be spent on these programs is not clear.
It would also expand VIA Rail to a national bus and rail transportation network, and follow through on calls from the Federation of Canadian Municipalities and the Vancouver's Mayor's Council for permanent, dedicated federal funding for public transit. That would mean $3.4 billion annually starting in 2026.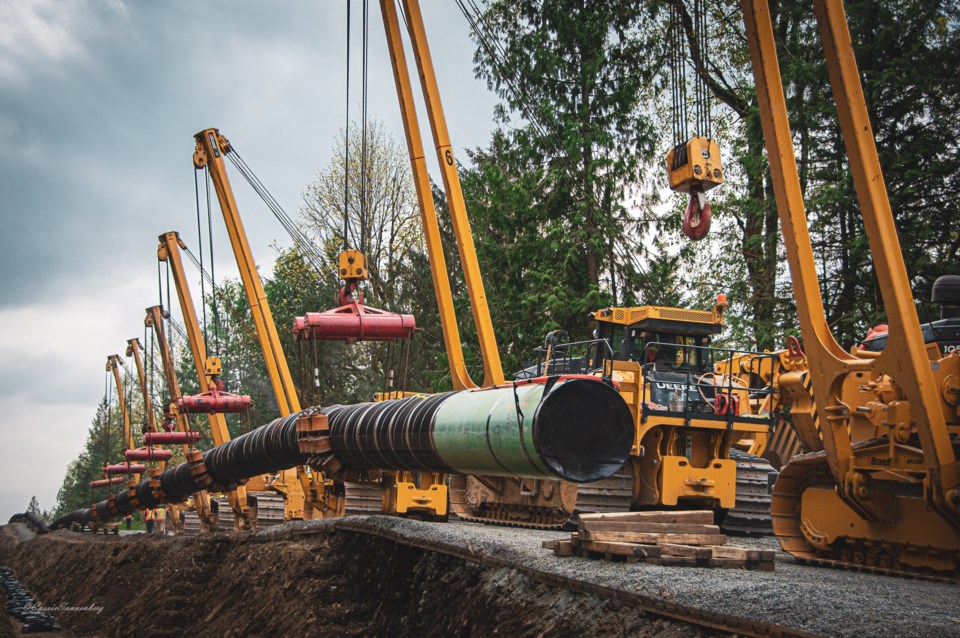 Liberals
The Grits say they would:
continue a $5,000 grant program to make homes more energy efficient and provide interest-free loans of up to $40,000 for "deep retrofits";
accelerate national net-zero building strategy to be rolled out by 2025;
provide $250 million to help low-income Canadians get off home-heating oil;
invest more in programs to create low-carbon building materials and create new jobs in forestry.
Conservatives
The Tories say they would fund new nuclear, hydrogen and renewable energy technology, including a $1-billion investment into small modular reactors so it's "deployed across the country, including in the oil sands."
The party platform says it will focus on an LNG export strategy to help displace coal as a source of electricity generation, and develop exportation of Canadian nuclear technology and uranium.
The Conservatives also say they will incentivize the private sector to retrofit buildings and upgrade the electrical grid.
NDP
The NDP says Canadian-made steel, aluminum, cement and wood products will be required for infrastructure projects.
Green building retrofits, says the party, will be completed by 2050. And in what they say will help reduce commuting times, the NDP says it will ensure all Canadians have access to affordable high-speed internet.
Greens
The Greens say they would create a national energy corridor for renewable energy and make sure all of the country's electricity needs are renewable by 2030.
The party does not support the expansion of nuclear technology, stating in its platform it would ban further development of nuclear power in Canada.
To put money into the hands of municipalities, a Green government would permanently double funding through the now-renamed Gas Tax Fund, and allocate one per cent of GST to housing and other municipal infrastructure.
It would also:
adjust the national building code, so all new construction or major renovation meets new-zero standards by 2030;
retrofit all federal buildings (no timeline);
increase R&D spending to 2.5 per cent of GDP;
add $150 million annually over four years to push forward a Universal Broadband Fund;
break up telecom monopolies by changing CRTC regulations, so rural customers get more "equitable treatment";
replace one-third of Canada's food imports with domestic production.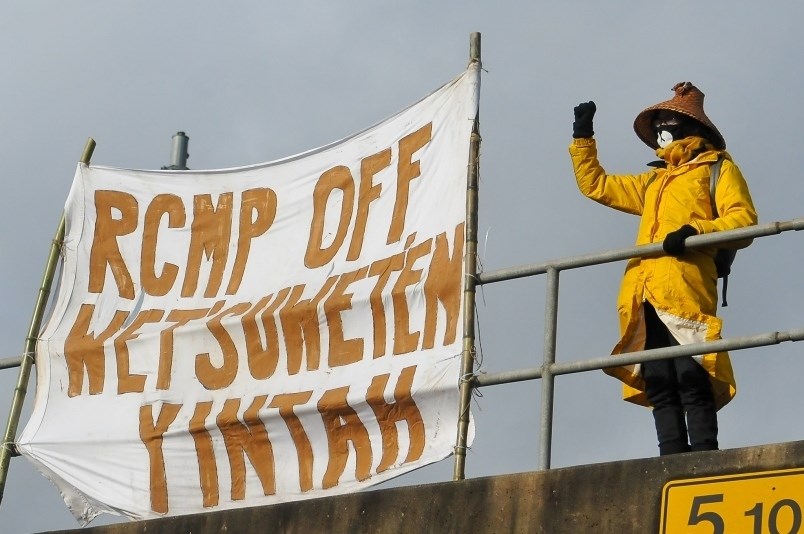 Liberals
The Liberals say they will introduce legislation to require the Minister of Environment and Climate Change to "examine the link between race, socio-economic status, and exposure to environmental risk, and develop a strategy to address environmental justice."
The party says it will also strengthen the Canadian Environmental Protection Act to protect people from toxic substances, particularly in communities where exposure is high, and require mandatory labelling of chemicals in consumer products.
Conservatives
Citing a series of rail blockades across Canada in 2020, the Conservative platform says it will amend the Criminal Code to make it an offence to interfere with "an infrastructure facility or public transportation system."
While this election promise is not in the climate section of the platform, critics say such a law would target climate protesters and Indigenous activists.
"Peaceful protest is a fundamental right in Canada, but respect for the rule of law means that illegal blockades that shut down critical infrastructure, threaten access to vital supplies, or endanger lives cannot be tolerated," reads the Tory platform.
NDP
The NDP says it will direct climate investments toward reducing inequality and supporting Indigenous rights. To do so, the party says it would create an Office of Environmental Justice "to address the disproportionate impacts of pollution and loss of biodiversity on low-income, racialized and other marginalized communities."
Greens
The Greens say they would establish a high-level Office of Environmental Justice at Environment and Climate Change Canada, and ramp up programs so every Canadian has universal access to green and public spaces.
That means following through on funding calls from the Canadian Federation of Municipalities to help it combat fallout from extreme weather and adapt to flooding, wildfire and heat waves.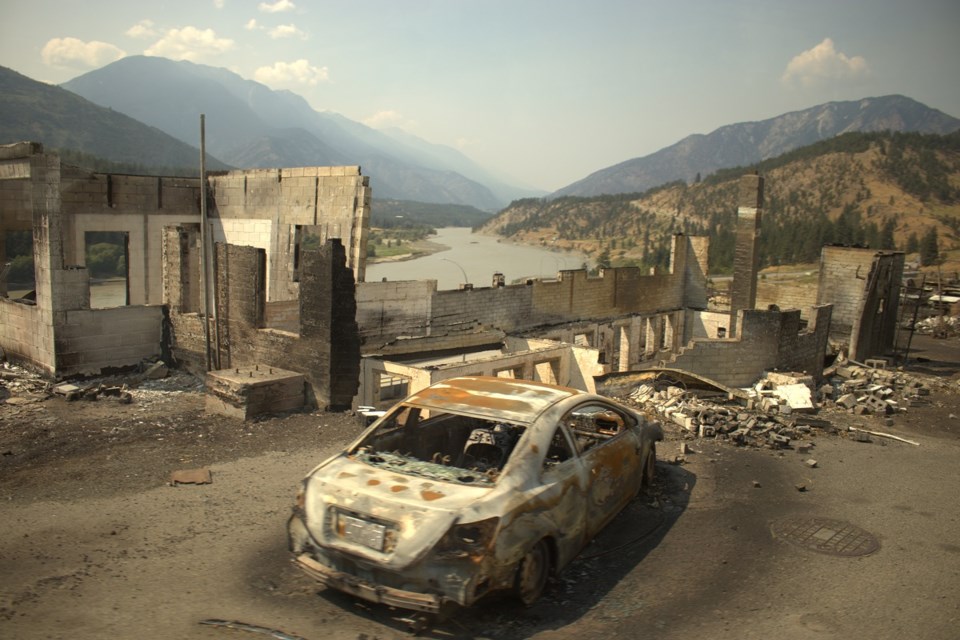 Liberals
The Liberals say they will spend $500 million to train 1,000 new community-based firefighters, purchase firefighting equipment, and expand Indigenous-led fire crews and fire management practices.
On flooding, the party says it will:
create flood maps for higher risk areas within three years;
create a national flood portal so Canadians can see where to build homes;
create a low-cost national flood insurance program.
The Grits say they will establish 10 new national parks and 10 new national marine conservation areas within five years.
More widely, the Liberals say they will halt and reverse nature loss by 2020 and achieve "full recovery" by 2050, while establishing Indigenous Guardians network based off a 2017 pilot.
In cities, the Liberals say they will establish 15 new national urban parks across Canada by 2030; invest $200 million to fund community-led public green space projects; and another $13 million to expand and connect Trans Canada Trail.
In B.C., a Trudeau government says it would help the province protect old-growth forests through a $50-million, B.C. Old Growth Nature Fund.
The Liberals also reiterated their plan to plant two billion trees, a promise projected to cost $2.78 billion more than originally planned, accord to the Parliamentary Budget Office.
Conservatives
The Tories say they will protect 17 per cent of Canada's land, up from a current 12 per cent. But the party stopped short of specifying a timeline.
Under a Conservative government, the platform says funding would be restored to the National Wetland Conservation Fund, which helped restore 2,600 hectares of wetlands from 2014 to 2017 at the cost of $25.5 million.
Another $3 billion would go toward "natural climate solutions" by 2030, such as managing and restoring wetlands, forests and croplands.
The party says it would end raw sewage dumping into lakes, river and oceans — a plan it failed to push through Parliament in June.
And on plastics, the Conservatives say they will reduce the use of single-use items without the Liberal strategy of "showy bans or declarations."
NDP
The NDP says, if elected, it would pass an Environmental Bill of Rights to protect 30 per cent of land, freshwater and oceans by 2030.
The party would immediately ban single-use plastics, the export of plastic waste, and grow the Indigenous Guardians program.
Greens
The Green Party says it would protect 30 per cent of freshwaters and land in each Canadian ecosystem by 2030, rising to 50 per cent by 2050. That work would prioritize "carbon-risk ecosystems."
At sea, the party would place a moratorium on deep seabed mining until 2030.
The Greens say they aim to phase out open net-pen finfish aquaculture in B.C. by 2025 and in all Canadian waters by 2030. At the same time, the party says it would provide incentives to move to land-based closed containment facilities.
***
It's a long list of promises, and like any election cycle, many are bound to go unfulfilled.
"There are all these technical details," says Harrison. "The parties are kind of jockeying for every last thing. That is what needs to happen. But it doesn't feel that they're acknowledging the crisis we're facing."
As a British Columbian, Harrison says the fires and the heat (as well as the resulting deaths) have made climate change feel especially personal this year.
"They've [the parties] upped their game a lot. There's some gutsy stuff in these platforms," she says. "But this is not the new normal. This is going to get worse until we hit net zero."
Editor's note: Glacier Media did not include the People's Party of Canada in this analysis as its platform ignores well-established science on climate change, characterizing international consensus as "climate change alarmism." The party would withdraw from the Paris Accord, abandon a price on carbon and "abolish subsidies for green technology."