There's something fishy going on in Squamish — evil is afoot. But never fear, 15-year-old sleuth Lou is on the case.
No, this isn't a youth investigation into the local gondola being cut again, but the plot of a newly released novel for youth that is set in Squamish.
Inga Kruse's self-published Lou and the Whale of a Crime takes after the Nancy Drew Mystery Stories series, with a modern feminist twist, the author says.
"Squamish was the prettiest place I could think of to set my book," said Kruse, who lives in Langley.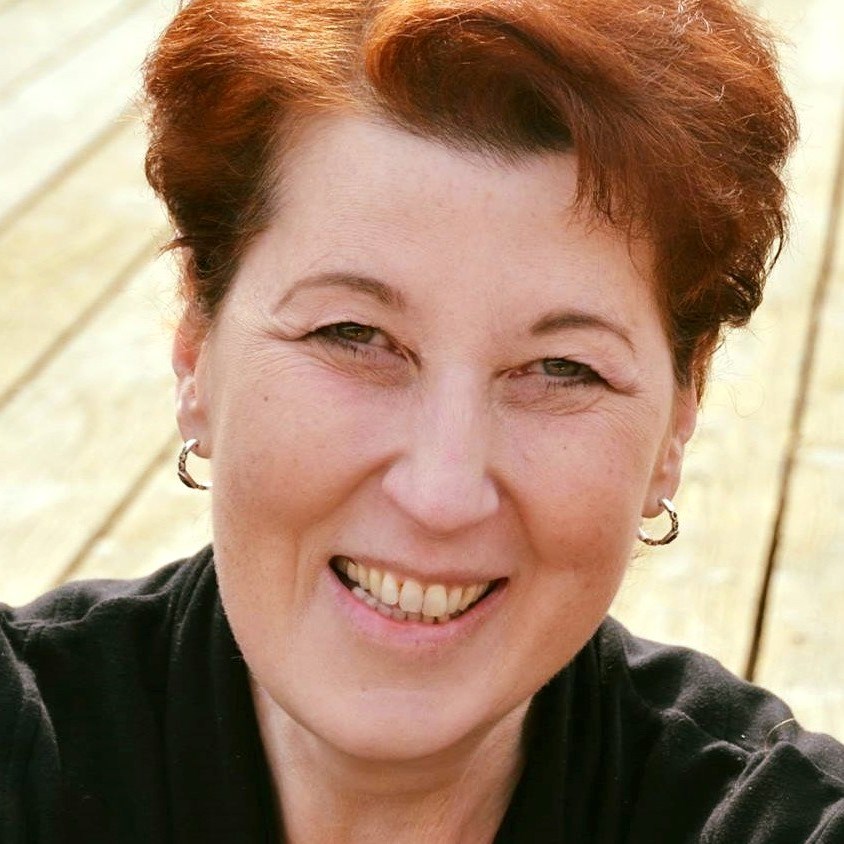 "My entire family and my friends and my daughter's friends are avid climbers. My brother used to camp out in his car there... It was very much in my circle of understanding. But really it was really about what place could I set a really nice and interesting story that would be convincing that a new criminal element came into town, and people would notice."
The story is aimed at Grade 6 students and follows an engineering-minded Lou — a "nosy" girl who stumbles on a theft but has trouble convincing adults of what she knows.
Hijinks involving a whale ensue.
Lou's clumsy dog, Rocky, provides comic relief.
There are characters of various abilities and diverse backgrounds by design, Kruse stressed. 
"Lou's best friend is Oliver, and he is a wheelchair user. What I wanted to do is make it totally normal and functional to have a friendship and not make the wheelchair user sad," Kruse said.
Many of Lou's friends are Squamish Nation members.
Kruse said she took pains to make sure her portrayals were accurate and respectful.
A Squamish Nation Elder guided read an early draft of the book and guided the portrayals, including how a blanket ceremony is depicted.
"That was really important to me, to be very respectful of everyone who is portrayed in the book."
The drawings in the 307-page novel are by illustrator and Kruse friend Trevor Watson.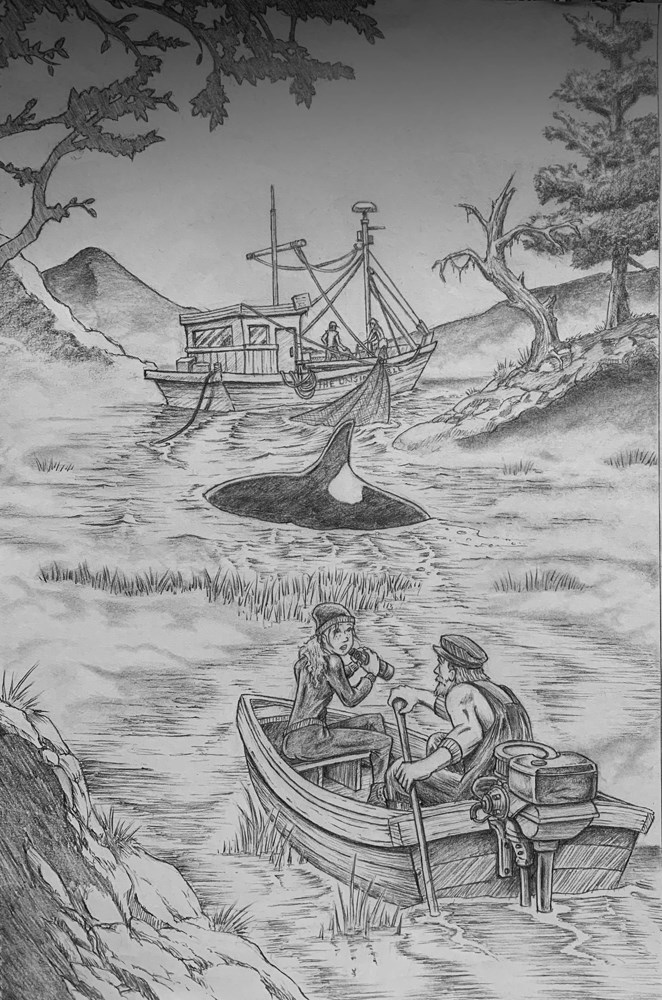 "I handed him the manuscript and said, 'You have total freedom to do whatever you want,'" she recalled. "It is so good... I couldn't be happier."
Kruse is not new to writing and editing. She is the editor in chief of a large humourist blog under a pseudonym, she said.
As for future books about Lou, she is 85% done with the first draft of a follow-up book.
"It is about a carnival that comes in every year and it is a cold case that happened 30 years ago, and Lou solves it," she said, adding she is thinking about a third book in the series. "All Squamish, all the time."
Kruse says time is of the essence in getting these stories out of her imagination and into the world. She was diagnosed with Stage 4 lung cancer in March of 2014. Living with a terminal illness, she is motivated to publish while she is able.
"It is a legacy project for me," she said.
Kruse is hoping Lou and the Whale of a Crime will be available in brick and mortar stores in the Sea to Sky Corridor shortly, but it is currently available online at www.amazon.ca/Lou-Whale-Crime-Inga-Kruse.