Two unique Squamish design businesses are being recognized for their style.
Art, home decor and jewelry business Scandinavia Wolf Designs, and Trae Designs, which offers handcrafted toys and accessories, are both finalists for the Western Living Magazine Designers of the Year 2019 award in the Maker Category.
The awards celebrate the best of design in Western Canada.
Kristy and Jeffory Turney are behind Scandinavia Wolf Designs, which they opened in Squamish about three years ago.
When she heard their submission had been selected as a finalist, after waiting four months to hear, Kristy she was excited, but not too shocked.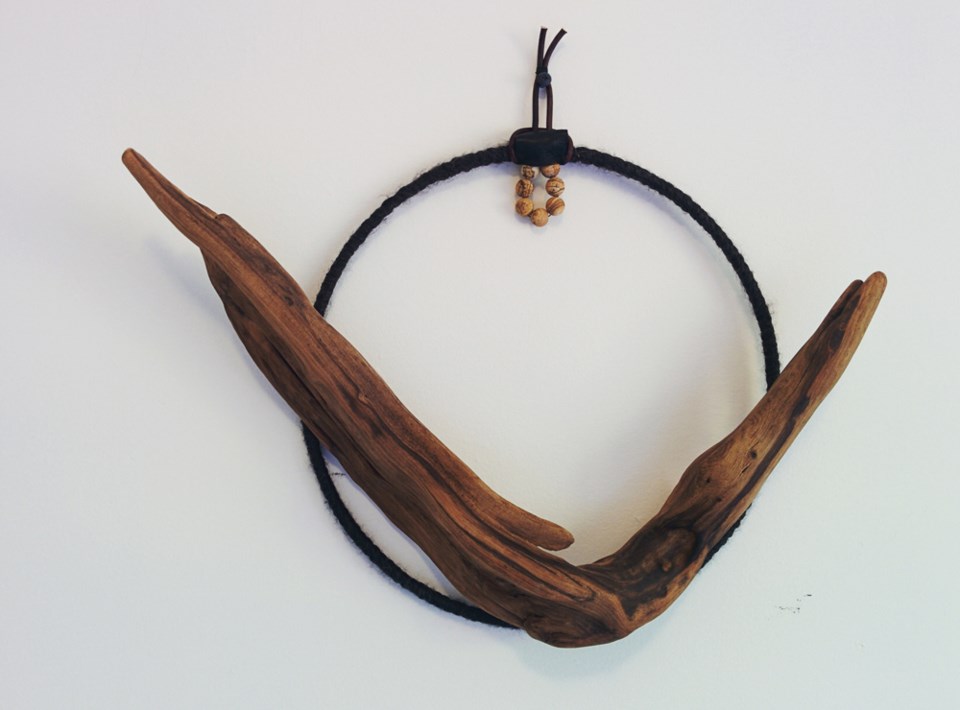 The pair submitted four art-decor fallen branch pieces to be judged.
"I felt like I had a good chance because I felt like the judges have the same sense of style as I do," Kristy said.
The inspiration behind the work is "hygge," the Danish and Norwegian word for a mood of cosiness and comfort with feelings of wellness and contentment.
Judges for the Western Living contest included the U.S. potter and furniture designer Jonathan Adler; ceramic artist Janaki Larsen; home decor store Provide's David Keeler and the late Robert Quinnell.
It is so amazing and I just feel so blessed that they liked my work," Kristy said. "As an artist-designer, you work by yourself a lot and so to actually have people judging your work and liking it — it definitely keeps you going."
Toymaker Gabrielle Livsey, of Trae Designs, submitted her most popular products including rock blocks, her puzzle and play set, and the play camera.
This is the second time the Squamish company became a finalist in the same category.
"I was shocked and thrilled," Livsey, said.
"There are so many talented designers and makers that enter, so it's a true honour to be nominated."
Livsey said having two local designers nominated for this award shows that Squamish is full of talented and creative entrepreneurs.
"I'm constantly discovering a vast array of makers within our community. There is something special about Squamish," she said.
Winning would be great, but she is happy to get this far, Livsey, added.
"It would be a huge accomplishment for my very small family-run business," she said. "Just being nominated is a big deal especially being in the company of so many amazing creatives."
The winners in each category will be announced Aug. 30.
A gala for all the finalists will be held in Vancouver  Sept. 19.
Find Trae Designs at Tradedesigns.com.
Find Scandinavia Wolf Designs at #3- 1861 Mamquam Rd. or online at www.scandinaviawolf.com.