Scut Farkus may be the world's most infamous yellow-eyed Christmas bully, but, according to the actor who played Farkus, it was Ralphie who did the most real-world damage.
Canadian actor Zack Ward got the role of a lifetime as a 13-year-old, playing the menacing Scut Farkus in A Christmas Story, the quirky comedy that has become a Christmas staple for families across North America.
Farkus famously terrorized Ralphie and his crew – "are you gonna cry now? C'mon crybaby, cry for me!" – but when Ralphie finally snapped and got his revenge, it was Ward who bore the brunt of the damage. No, the frozen punches thrown by Peter Billingsley, the actor who played Ralphie, didn't actually land on Ward, but Ward insists that he was still getting a literal whipping.
"He actually never lands any punches but he has those 'idiot strings' in his sleeves connected to his mittens made of leather, and those things slapped like a frozen ham sandwich," said Ward in an interview with the North Shore News. "When you see my face and it's bright red on my cheeks, that's not special effects."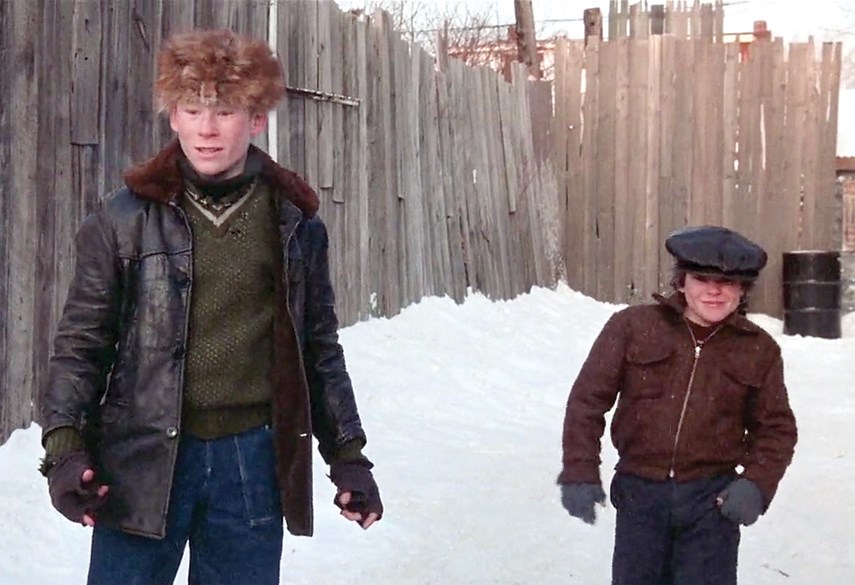 Ward laughs as he tells the story, and it's clear from conversation with the actor that he has embraced his fame as the Christmas bully and, more importantly, his small but vital role in a classic Christmas film that has brought joy to so many families since its release in 1983.
Ward was actually supposed to be just a villainous sidekick to bully Grover Dill in the movie, but when he arrived on set, director Bob Clark noted that Ward was much taller than the rest of the child actors and immediately promoted him to head bully. Ward certainly makes an impression in the film with his coonskin cap and menacing laugh.
"Scut Farkus, what a rotten name," the narrator intones as Farkus stalks onto the screen.
The movie wasn't a smash hit on release but it has gained more and more viewers over the years – some estimates say that more people watch A Christmas Story every December than the Super Bowl every February. Ward still works as an actor and has many credits to his name since A Christmas Story, but this is the role that resonates the most, so much so that Ward did a little research to figure out how Jean Shepherd, the author of A Christmas Story, dreamed up the name Scut Farkus.  
"Jean Shepherd was Irish, and I looked up where the word Scut would come from, and Scut is a Celtic, Gaelic term that means cow diarrhea. So if you're on a farm in Ireland and you step in the Scut, that means you've stepped in a slop of cow poop," said Ward. "And then Farkus is [similar to] a Lithuanian word that means wolf. Maybe that's the reason why when my character comes around the corner, you hear the introduction from Peter and the Wolf. So I think, without being too crass, that the meaning of my name is 'shit wolf.'"
Who knew there were so many layers to Scut Farkus? There are also many layers to Ward, who has taken his fame as a menacing bully to lend his name to anti-bullying campaigns over the years. And he still gets stopped on the street all the time by people who recognize him as Scut Farkus, although he doesn't get the same celebrity sighting interactions that other actors do, he said.
"People don't treat me like a movie star, they treat me like an uncle they haven't seen in a long time. They treat me like I'm part of their family."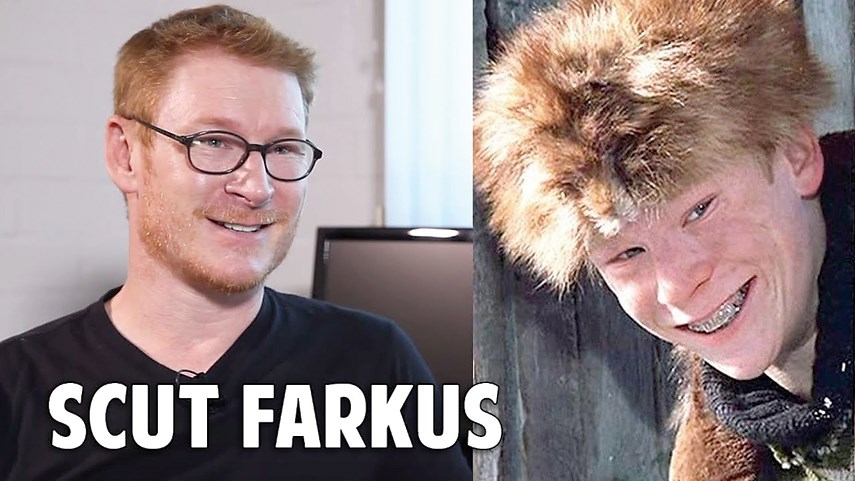 He's touched by how beloved the movie has become for so many people.
"Obviously, no one could have ever predicted this when we made the film in 1982. To be able to have this interaction with people 37 years later is incredible," he said. "You see grandparents who were alive in the '40s who for them, A Christmas Story was very much their childhood experience. And they show up with their kids, and their kids have kids, and you'll meet three or four generations of people who all watch the film. You've got little kids who are five years old who are huge fans of the movie, and it still connects to them. And not only does it connect to the children, but you see how it's a shared experience through all three or four generations. To be a part of that is pretty magical."
Fans on the North Shore will get a chance to meet Ward from 10 a.m. to 6 p.m. this Saturday, Dec. 21, when he will be acting as a guest barista at Goodlad coffee and clothing as the North Vancouver store collects toys and money for North Shore Neighbourhood House. Goodlad is run by former actor Shane Meier (he played Clint Eastwood's son in Unforgiven) who became good friends with Zack when he played his younger brother 25 years ago in a Family Channel movie called Harvest for the Heart.
Goodlad is located at 221 West Esplanade in North Vancouver and will be open 10 a.m. to 6 p.m. Saturday.