With the sun setting on criminalized cannabis in Canada, one local dispensary owner is hoping he can come out of the shadows as legalization dawns.
Former municipal councillor and owner of 99 North Medical Cannabis Dispensary, Bryan Raiser is hoping to relocate to the old liquor store location, in Squamish Station Shopping Centre.
Raiser's current location at the end of Second Avenue isn't great for customer parking and isn't central, he told The Chief.
The new location, at 1200 Hunter Place, has plenty of parking and is more visible.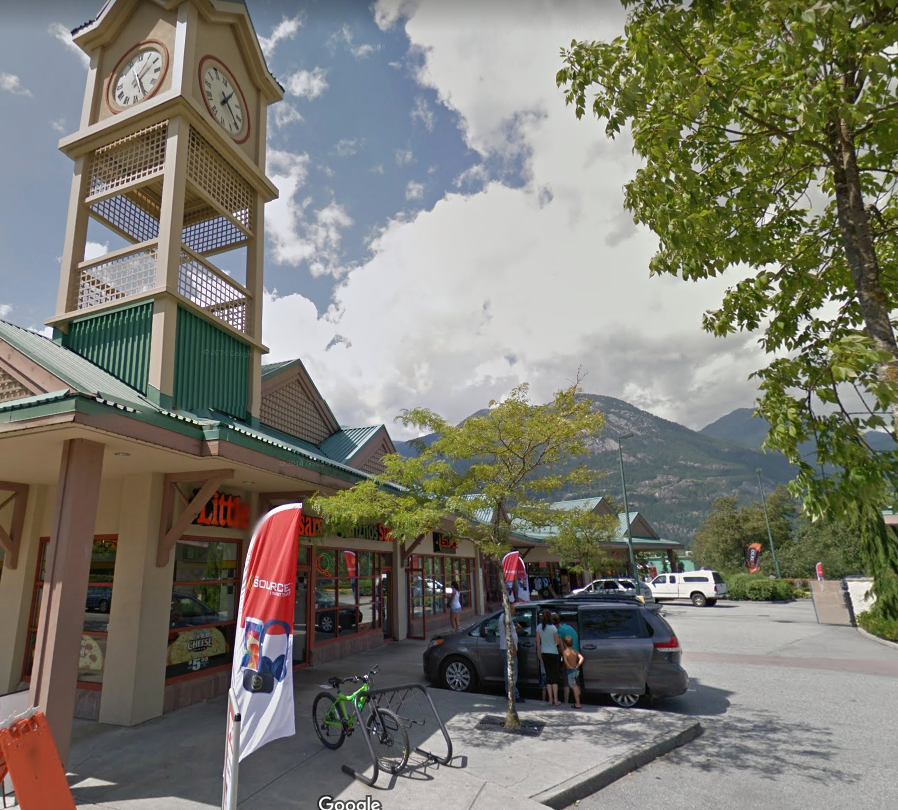 In B.C., the Liquor Control and Licensing Branch will be in charge of applications for allocating retail licenses once the sale of cannabis is legal, which the federal government has said should be sometime this summer.
Raiser will apply for such a license as soon as the federal process opens, which is expected to be soon.
In the meantime, Raiser has applied for a variance to the District of Squamish's cannabis bylaws so he can eventually set up in the new location.
Currently, dispensaries must be a minimum of 300 metres from another dispensary or a school.
Raiser said while he understands why the District wanted a buffer when cannabis was illegal, it doesn't make sense when it is legal and sold in retail stores. No other businesses, including liquor stores, have such buffers, he noted.
"This space was a liquor store," he said, of his potential new location, which was more recently home to The Source.
 Raiser's new shop is 60 metres away from Squamish Elementary School— though 160 metres door-to-door and separated by Cleveland Avenue.
Public information sessions about his proposed move are being held on Thursday, May 24 and Monday, May 28 at 7 p.m. at Aligned Collective. 
Raiser's current location has been open since 2015.
"From the moment the doors opened the response has been and continues to be, overwhelmingly positive," Raiser said in an open letter copied to The Chief.
Raiser said he understands some people may have concerns about the proximity of the proposed shop to Squamish Elementary and Howe Sound Secondary, but he argues there are going to be safeguards in place regulating cannabis retail outlets that are more stringent than for any other business. None of the products sold at the store will be seen through the window or even visible in the store.
"Also, unlike liquor stores, there is a zero tolerance of minors in the store, even with parents," Raiser said.
Raiser doesn't imagine there will be any issues having the store in close proximity to the schools. He points to two schools in Vancouver as examples where a peaceful co-existence has been struck for years with the schools neighbouring the Vancouver Compassion Club.
"We support the Compassion Club, not necessarily because we believe or even understand the medical/science rationales for its existence, but rather because they are absolutely harmless to our community," reads a letter copied to the Chief from the head of Stratford Hall, James McConnell.
The principal of St. Joseph's Elementary School, which is also located near the Vancouver Compassion Club, has also penned a letter in support of that business.
The District of Squamish is currently working on revising its bylaws in advance of legalization, according to Jonas Velaniskis, director of community planning.
At a community development standing committee meeting in April, council discussed making amendments to the District's zoning, fees and charges and business licence bylaws to address the proposed Federal Cannabis Act.
 Proposed changes would add a 300-metre buffer to the east of Brennan Park, and would remove dispensaries as a permitted use in the Industrial Park.
Another of the proposed changes is to remove industrial-sized marijuana production from downtown Squamish. Any existing and compliant medical marijuana production facilities would be allowed to continue as a "legally non-conforming use," according to Velaniskis.
 "As we look ahead, municipalities across the country will be evaluating the landscape and results of legalization, and here in Squamish we will be able to evaluate how relevant our current bylaws are," Velaniskis said in an email to The Chief.  "Undoubtedly changes will be made as we understand more about how this will roll out federally, provincially and locally."
District information sessions on the bylaw changes will be scheduled for sometime in June.