A Squamish mother's voice cracks when she says she is considering going to the Squamish Food Bank to feed her young children.
"I just don't know, it is going to be super tight," she says of the coming year, her voice trailing off. "We just don't know what to do…. How many people are going to end up on the streets?" 
She doesn't want to be named because she fears retribution from her landlord.
Her husband works in construction, but they rent and their lease is up. The landlord is raising the rent on their home by almost $500 a month, pushing the couple's tight budget over the edge.
The kids will go without any extras, and even meeting their basic needs will be tough, the mother says. 
According to the 2015 First Call report card published last week, 16 per cent of children in Squamish live in poverty, as defined by Statistics Canada's low-income measures.
Housing is a central factor for many in poverty in the district, according to Megan Reynolds, executive director of Howe Sound Women's Centre, but another factor is the high cost of childcare. 
"The cost of childcare creates two challenges; one is the lack of disposable income, which is going to the high cost of childcare – so that impacts financial security of families," she said. "It can also be an inhibitor to women going into the workforce because childcare is not… an option, so that leaves them in a constant state of poverty because employment is not necessarily an option."
The number of poor children in Squamish is reflected in the 14,700 free school lunches the Squamish Helping Hands Society doled out last year to students identified by school staff as needing food. 
"The tipping point… we're at it. There's just not enough affordable housing so families can manage on regular wages," said Maureen Mackell, of the society.
Mackell said she wishes people in need, like the Squamish mother interviewed, didn't feel bad about using the Squamish Food Bank or services at Helping Hands. 
"We get it," she said. "When you start this whole thing, having children and a family, you think you are going to be able to do it without having to ask for help… but let's take the stigma out of it."
The stress of poverty on moms and dads can lead to family dysfunction including drinking and drug abuse, conflict in the home and children's needs not being met, said Shana Murray, community program manager with the Howe Sound Women's Centre.
As a result of poverty, children can have trouble concentrating at school or maintaining healthy peer relationships and thus not thrive academically. 
"Obviously academics is a big thing to prevent them from becoming an adult in poverty," she said.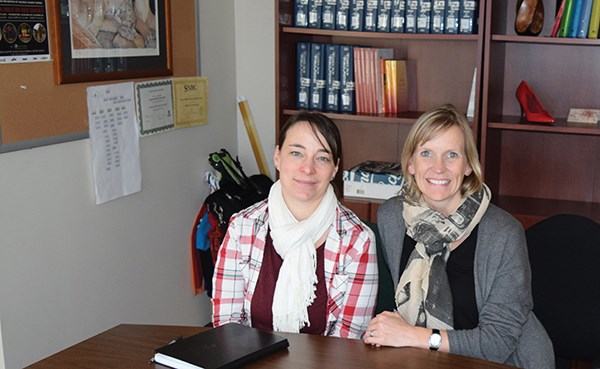 Child poverty is something the Squamish Nation works hard to prevent and alleviate.
"Our Ayas Men Men Child and Family Services department is our biggest department in the nation, with our most staff and it is all based around prevention and keeping the child held in the community, really helping our families that are in need to get them out of poverty and to really ensure that the children don't go into [foster] care," said Chris Lewis, spokesman for the Nation. 
Lewis said the repercussions for First Nations children put into the foster care system are devastating. 
Only 21 per cent of First Nations children in care graduate from high school; boys in care are 50 per cent more likely to have contact with the justice system and girls in care are 30 per cent more likely to get into trouble with the law, according to Lewis. 
To tackle child poverty, the First Call report offers recommendations for the province including increasing the minimum wage, increasing the BC Early Childhood tax benefit and implementing immediate increases to funding for First Nations child welfare, education and community health services, and a $10-a-day childcare plan. 
A spokesperson for the Ministry of Children and Family Development said no government wants to see any child or family living in poverty.
"And we know that it will take partnerships at every level to provide the most effective supports that struggling families need," read a statement from the ministry. 
"Ministry staff are currently reviewing the report and its recommendations, and we will work across government – and with our local and federal counterparts – to explore their feasibility."
The number of people in poverty in B.C. went down by 43 per cent between 2003 and 2011, according to the ministry. "And between 2012 and 2013, approximately 18,000 more individuals were lifted out of poverty. This is proof our measures are working. We have a plan, and our plan is putting money back into the pockets of families across British Columbia."