A particularly gratifying mission for Miles Randell is one that he says gave a man a second chance at being able to stand on his feet.
"We were told we were instrumental in allowing him to walk again," said Randell, who leads a Squamish-based rescue outfit known as Technical Evacuation Advanced Aero Medical, or TEAAM.
"The neurologists were quite sure he would've been paralyzed with the traditional extrication methods."
After a 60-foot-long log crashed down and hit the man in the small of his back, he fell 50 feet down a bank.
The injuries were substantial, Randell said. The accident left the man with a shattered spine.
The man had a delicate injury that could've been aggravated during the rescue.
The vertebrae could've formed sharp fractures, further damaging the spine, Randell said.
"We made a huge difference to the patient," he said.
Randell said that a TEAAM crew was able to deliver the patient to a trauma centre in one-tenth the time it would typically take.
Speed is one of the main reasons that Randell wanted to make TEAAM operational in 2017. At the time, he saw what he considered to be a gap in emergency health services in remote areas.
Randell's goal has been to cut down on the time it takes to provide advanced life support services in out-of-the-way areas, as regular paramedics traditionally aren't always capable of accessing hard-to-reach places in tricky terrain.
TEAAM is funded by companies looking to provide emergency health coverage for their workers. Typically, these are tree-planting and logging operations where employees are working in remote locations.
Companies pay a fee to have the service available to them, and then pay further to cover the costs of any missions that happen.
In the case of the man who was hit by a log, this funding model saved taxpayers $9 million, Randell said.
TEAAM serves about 60 companies in B.C., he said.
While based in Squamish, operations can reach much farther.
Randell said they've flown out as far as Williams Lake.
Since it was launched, the service has been increasingly busy.
Between June 2018 and June 2019, TEAAM did one air response and 50 ground missions.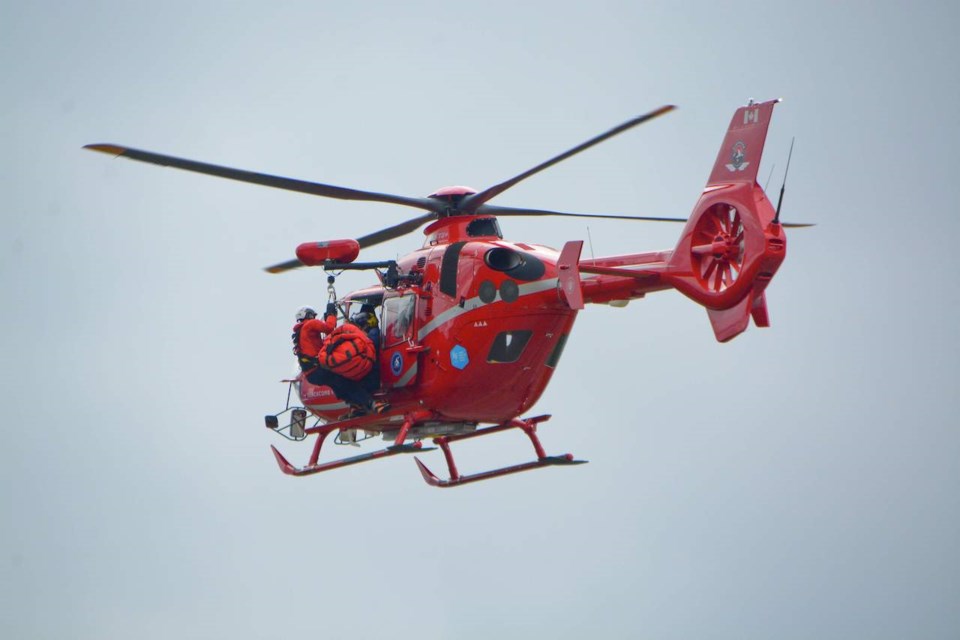 Since June 2019, they've done another five air missions and their ground ambulance has been working seven days a week, he said.
The crew has also grown, reaching 54 currently, roughly doubling their ranks since June 2018.
Randell said they haven't had a chance to use their hoist equipment on any missions, as either the technician or the appropriate helicopter were not available at the necessary times.
In 2017, the BC Forest Safety Ombudsman recommended the expanded use of hoisting to more quickly extract and transfer patients to treatment centres.
Rob Munday, chief hoist operator with Blackcomb Helicopters, which works with TEAAM, says he hopes to train more people to operate the equipment.
"We've identified a couple of people that we would like to bring under the program," said Munday.
Ideally, this would allow that feature to be available around the clock, he said.
Currently, he's the only one on TEAAM with the skillset to operate the equipment.
"You can't have 24/7-365 coverage with one guy," Munday said.
However, he added that the lack of hoisting has never stopped TEAAM from taking on a mission.